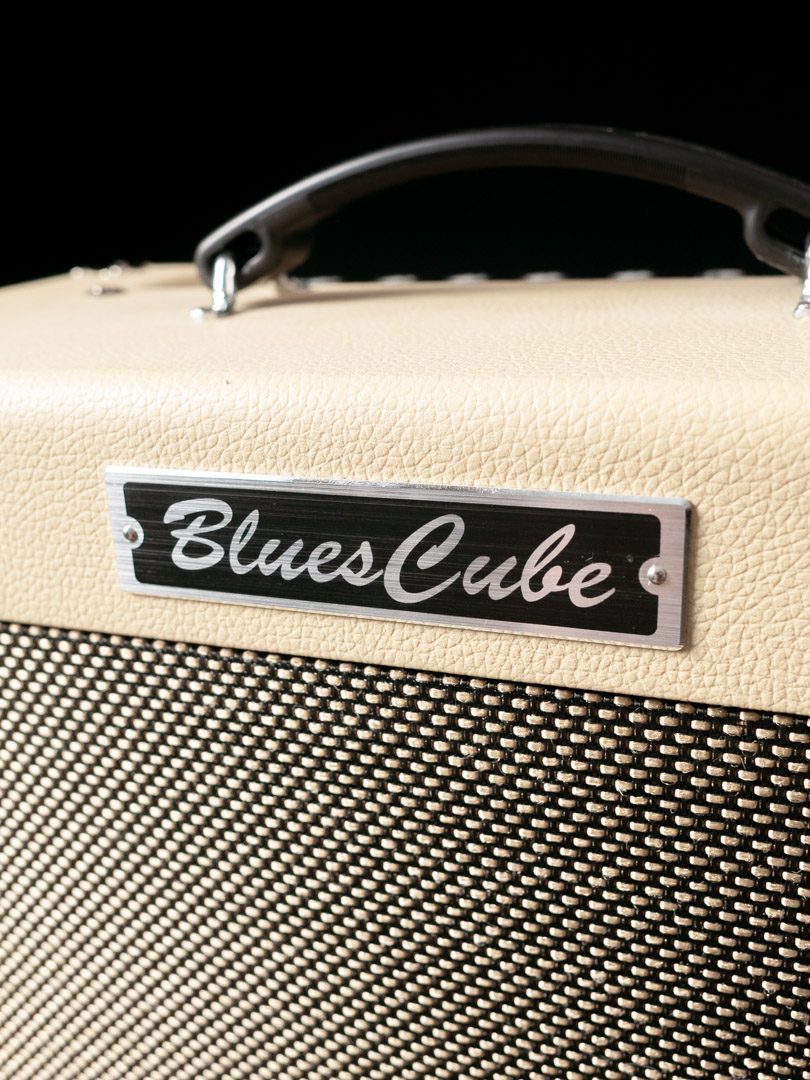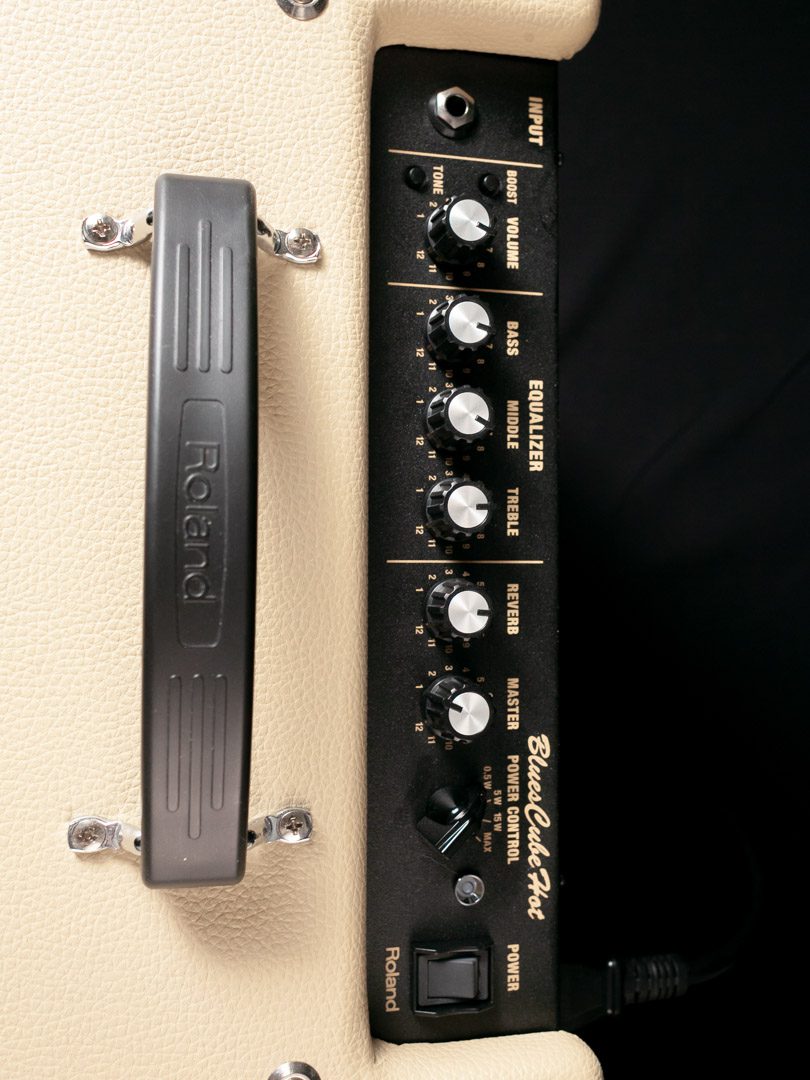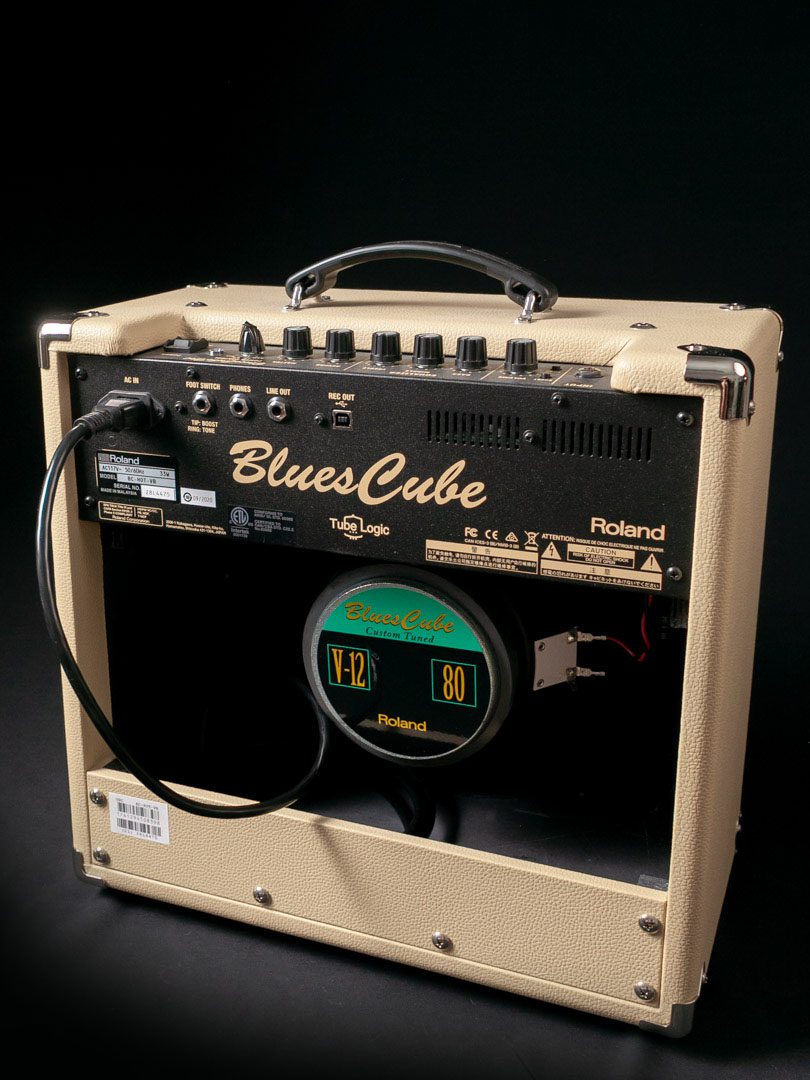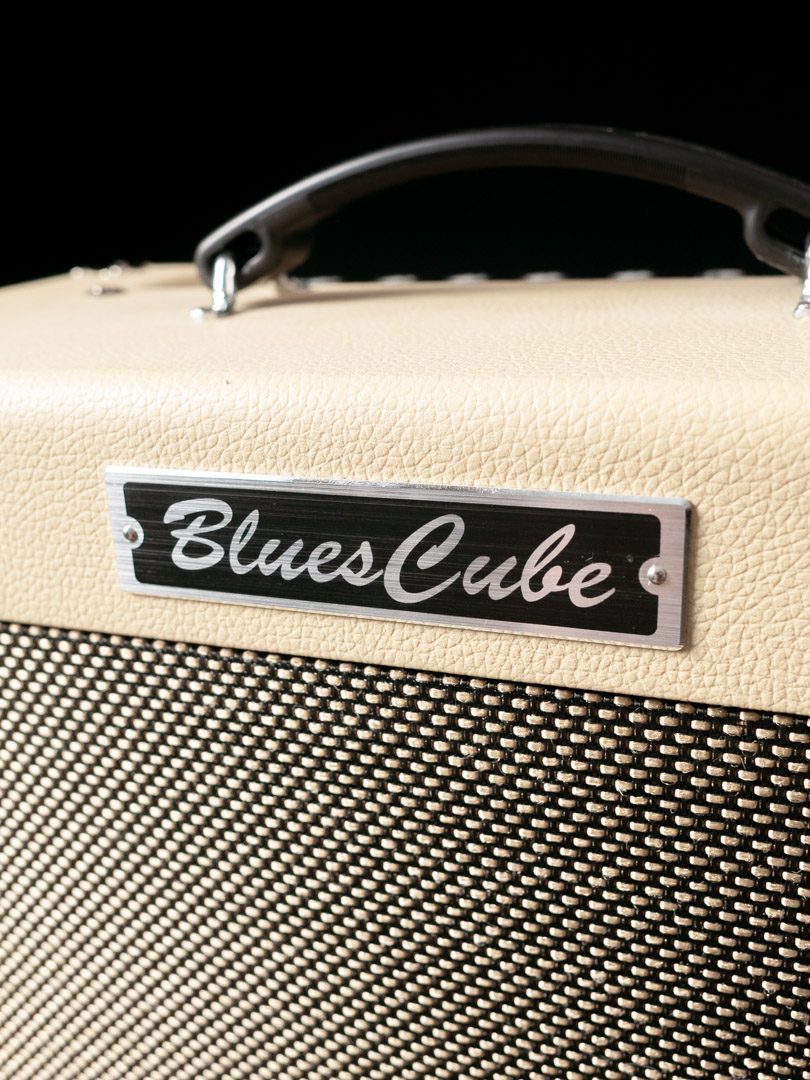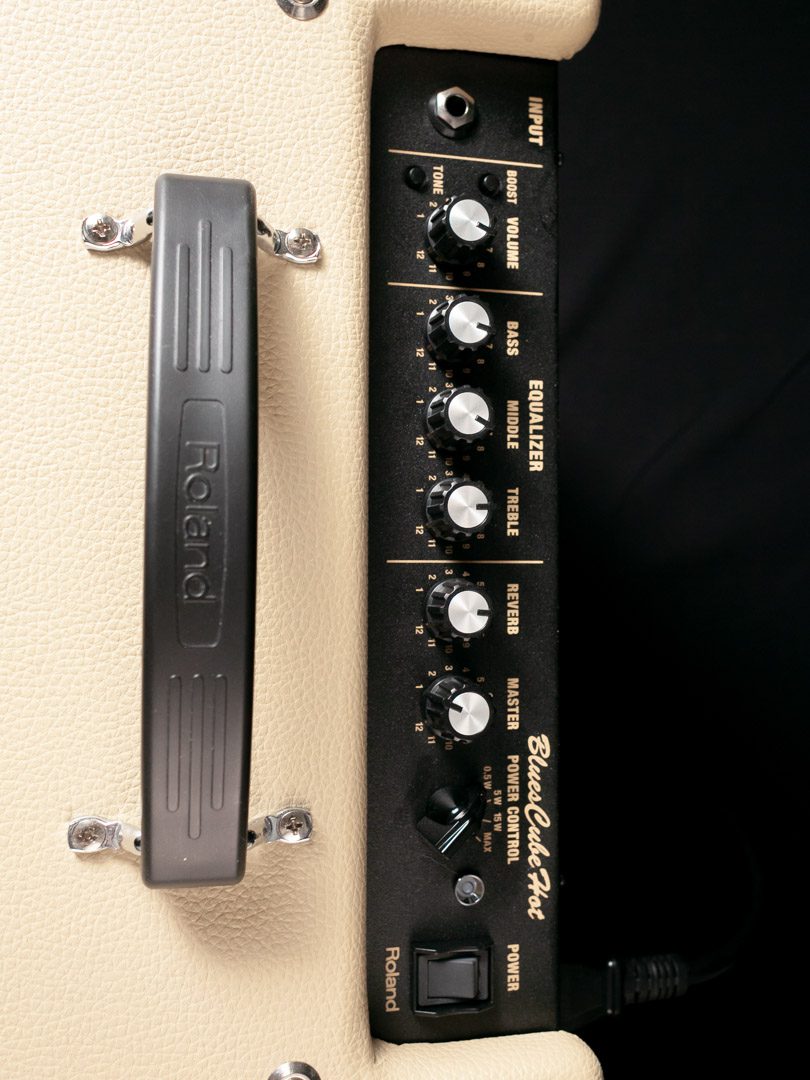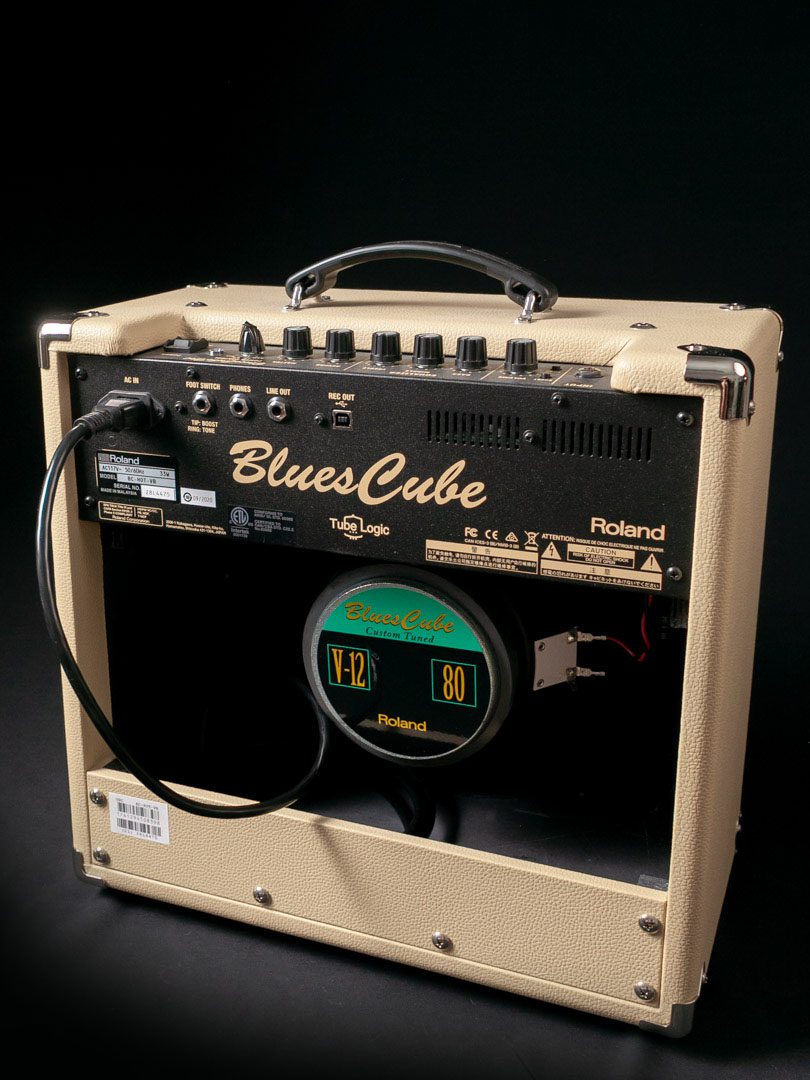 Roland Blues Cube
The Roland Blues Cube amplifier is a renowned guitar amp that captures the classic sound and response of vintage tube amps with remarkable precision. Designed to deliver authentic blues and classic rock tones, this amplifier combines Roland's advanced modeling technology with a meticulous attention to detail. The Blues Cube offers players the ability to dial in a wide range of expressive and dynamic sounds, from sparkling cleans to gritty overdrives, all while maintaining exceptional touch sensitivity and responsiveness.
With features like built-in reverb and a power control function that allows players to achieve cranked tube amp tones at lower volumes, the Roland Blues Cube is a versatile and reliable amp that offers musicians an unmatched playing experience both on stage and in the studio. This Roland Blues Cube is in new condition.
Click for info on shipping, taxes, returns, etc.
Shipping
We offer shipping in to the US and Canada. Each product should have its own shipping cost which will be calculated in your cart as you check out.  Some products are not available for shipping. Shipping times vary per product.
Pickup
You can purchase a product online and then pick it up at our store. You can come during our open hours, or you can schedule an appointment for pickup.
Returns
You can return any purchase if you notify us of the return within 7 days of purchase and have us the item back within 14 days of purchase. We do not pay for shipping to return the item. Upon receipt, we will inspect the item and determine if the condition has changed. If the condition has changed, the refund will be partial to reflect the change in value of the item.
Taxes
Purchases made in our store will have a retail sales tax of 7%. All products purchased on our website will be taxed according to the buyer's location. In-state sales will be taxed at their county-specific rates, and out-of-state purchases will not be taxed.
Layaway
The Local Pickup (TLP) offers layaway on sales of $400 or greater. Here are our layaway terms:
TLP requires a deposit from the buyer of one quarter (1/4) of the total sale cost (purchase price +5% layaway fee + taxes + shipping).
TLP establishes with the buyer a unique payment plan not to exceed 12 months in duration to pay the full amount due.
If a scheduled payment is seven business days late, TLP has the right to cancel the purchase.
If TLP cancels the purchase, TLP will refund any money paid by the buyer, except the deposit. The deposit is non refundable.
The buyer has the right to payoff the full amount and complete the purchase at any time.
The buyer has the right to make extra payments toward the amount due.
Once the purchase is completed (all due money paid in full), the guitar will be delivered either via shipping or scheduled pickup.
About Roland
The Roland Corporation is a pioneering company that has made significant contributions to the music industry since its establishment in 1972. Founded by Ikutaro Kakehashi in Osaka, Japan, Roland started as a manufacturer of electronic musical instruments and quickly gained recognition for their innovative and high-quality products. They are widely known for their iconic synthesizers, digital pianos, amplifiers, and electronic drums.
Roland amplifiers are revered for their exceptional sound quality, reliability, and innovative features. Whether it's a guitar amp, bass amp, or keyboard amp, Roland's amplifiers are designed to deliver professional-level performance and versatility. With cutting-edge digital modeling technology, Roland amplifiers can accurately recreate the sound characteristics of renowned vintage amps, offering musicians a wide range of tones to explore.
Features
Gig-ready guitar amplifier with authentic tube tone and amazing touch response
Clean and crunch channels reproduce tweed-era amp sounds
Dual tone mode lets you combine both channels for an increased sonic palette
Roland Tube Logic design offer the tonal behaviors of vintage tube amps from preamp to output distortion and more
Power control lets you change the output wattage for any size of gig (0.5-watt, 15-watt, 45-watt, and 60-watt)
High-quality reverb delivers vintage-vibed tone
Record directly to your computer via the USB output
Open-back design with custom 12″ speaker
Optional footswitch for channel select and dual tone
Specs
Type:

Solid State

Number of Channels:

2

Total Power:

60W/45W/15W/0.5W

Speaker Size:

1 x 12″

Reverb:

Yes

EQ:

3-band

Inputs:

2 x 1/4″

Outputs:

2 x 1/4″

USB:

1 x Type B

Headphones:

1 x 1/4″

Footswitch I/O:

1 x 1/4″ (channel, tone)

Footswitch Included:

No

Power Source:

Standard IEC AC cable

Height:

18.31″

Width:

20.20″

Depth:

9.61″

Weight:

30.87 lbs.

Manufacturer Part Number:

BC-Stage