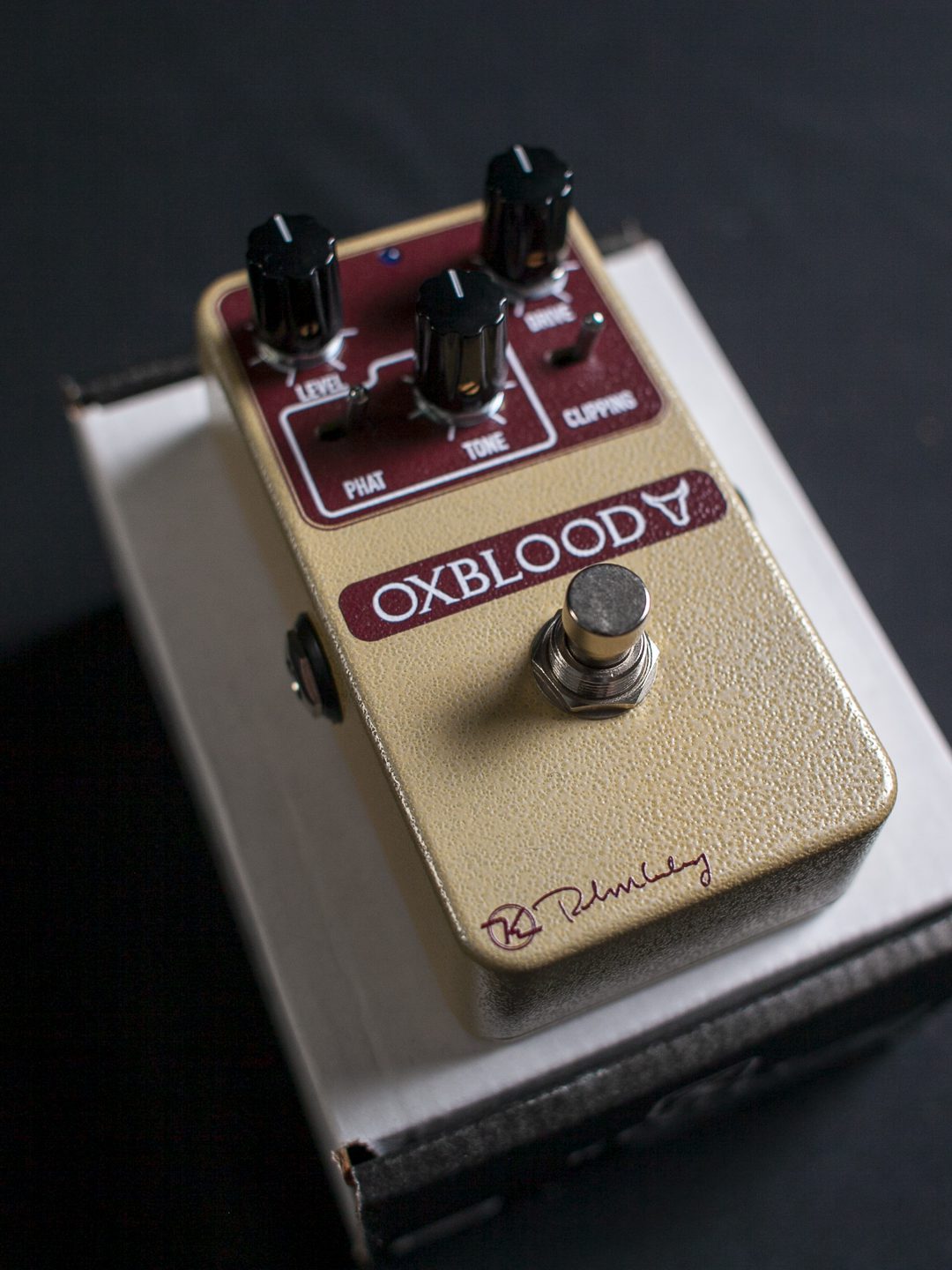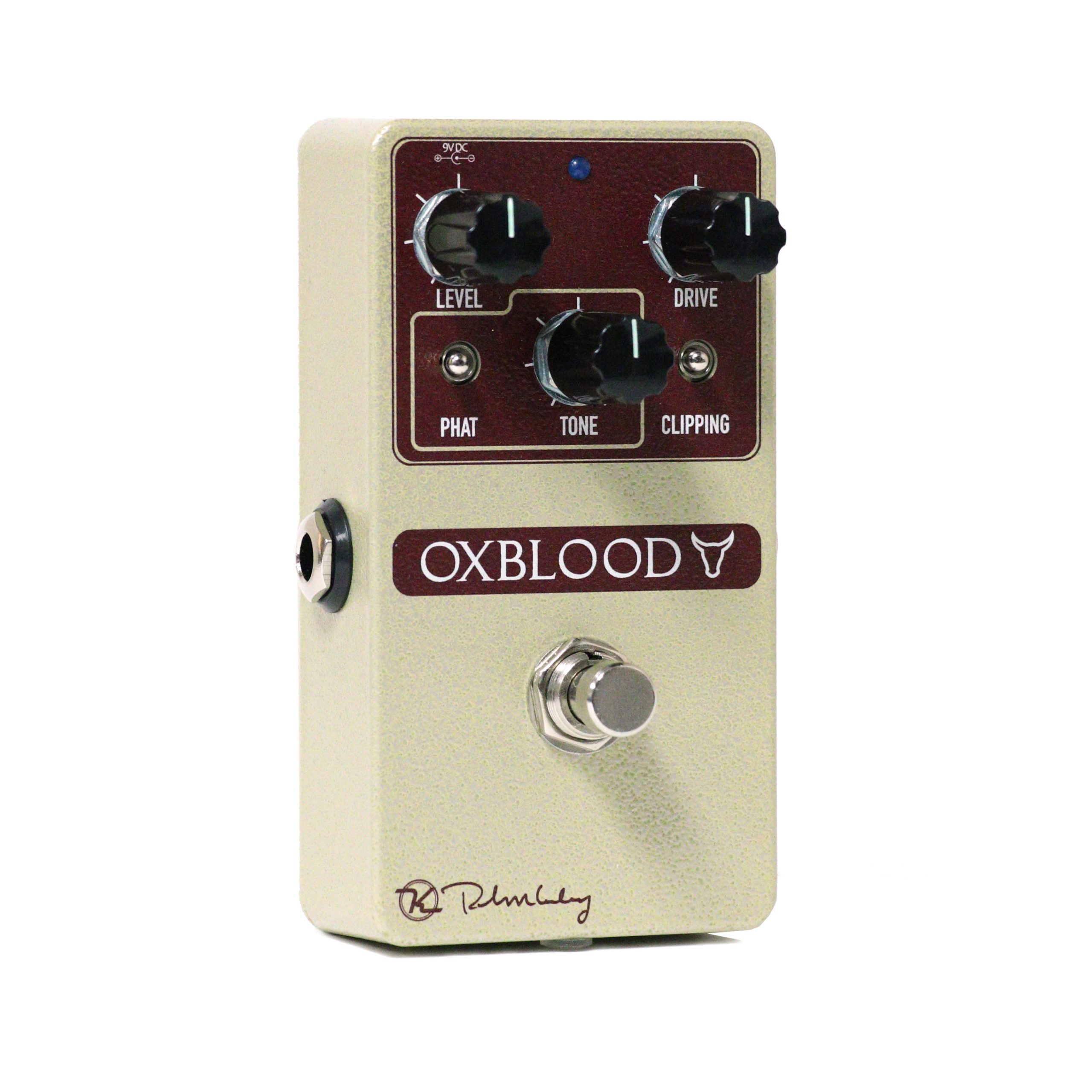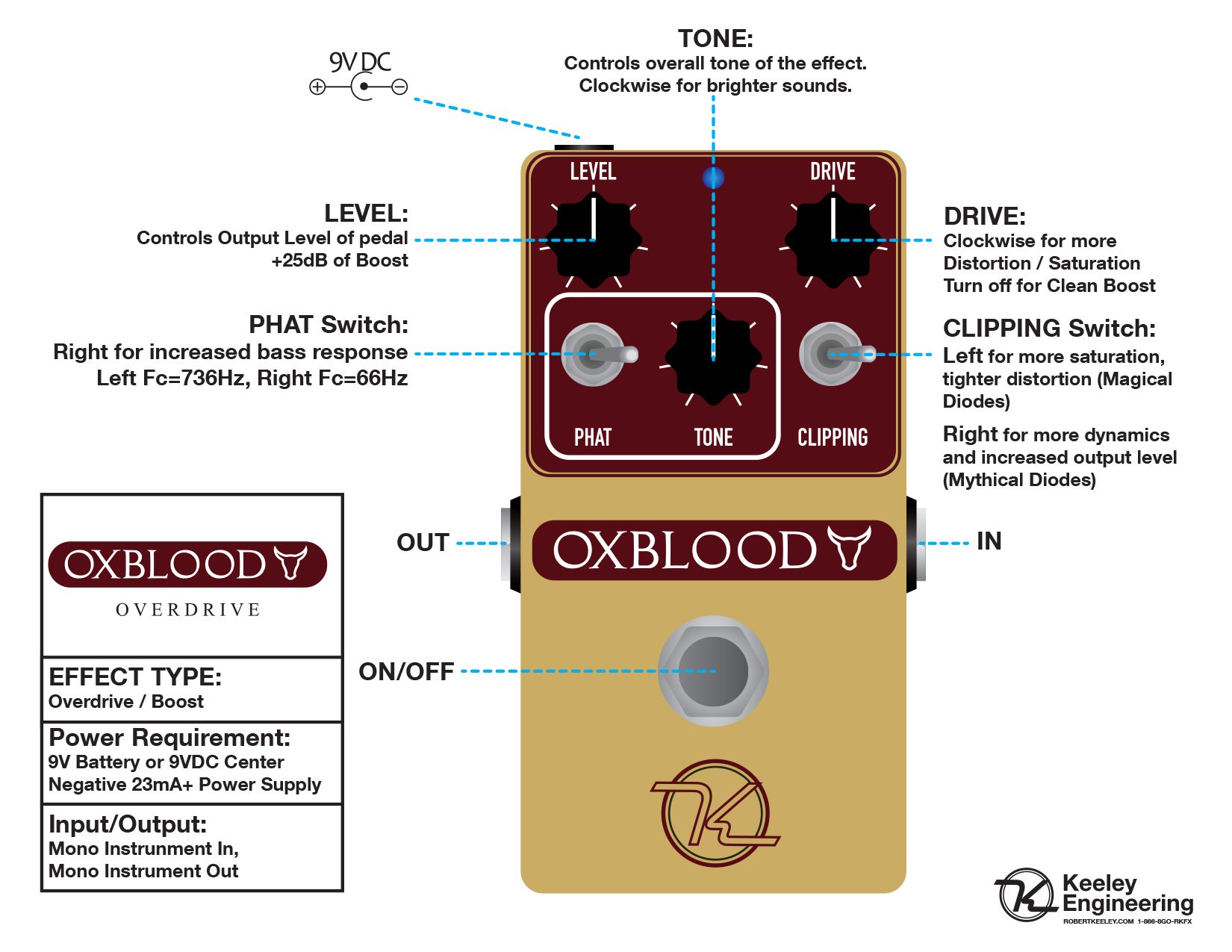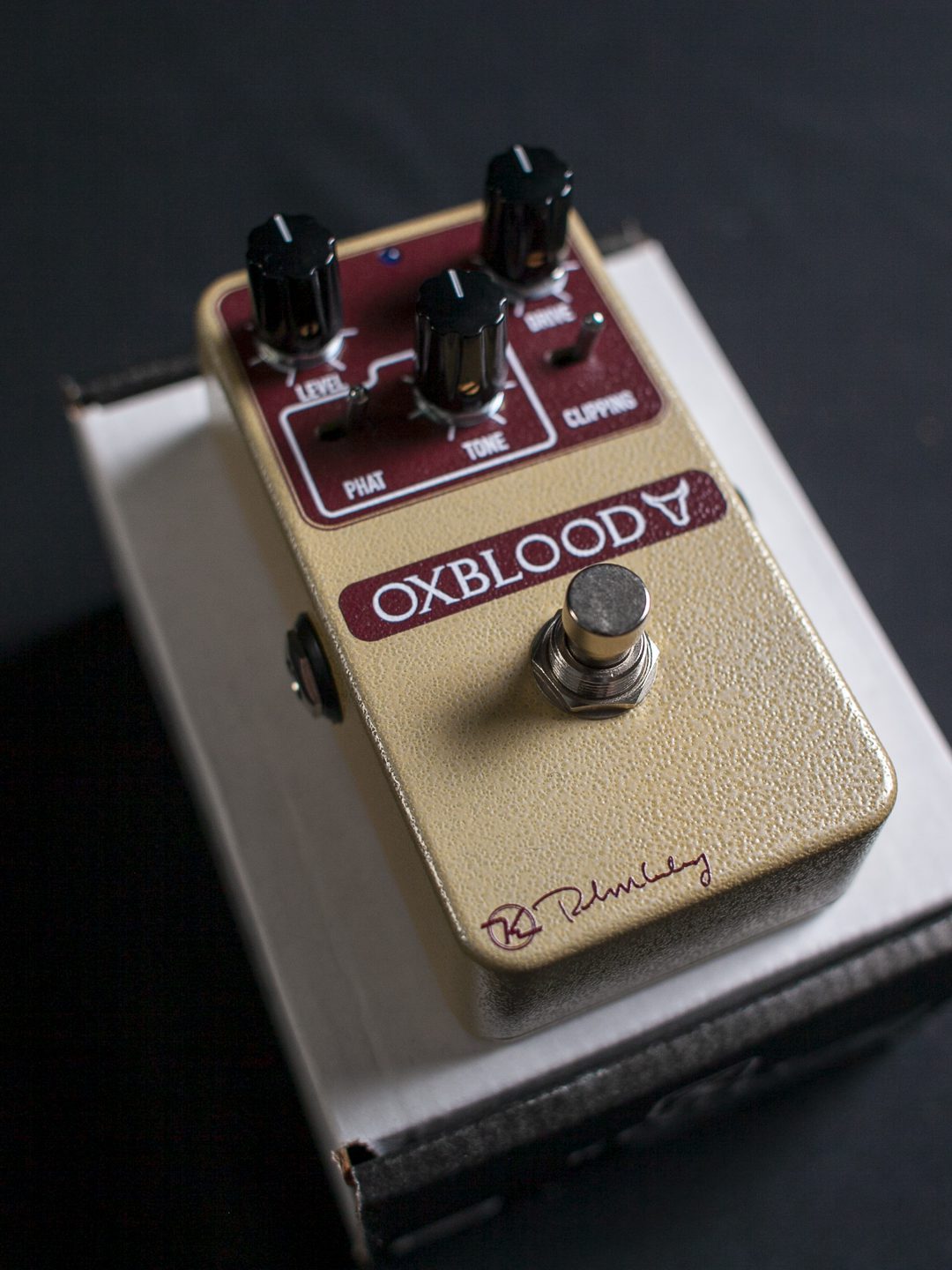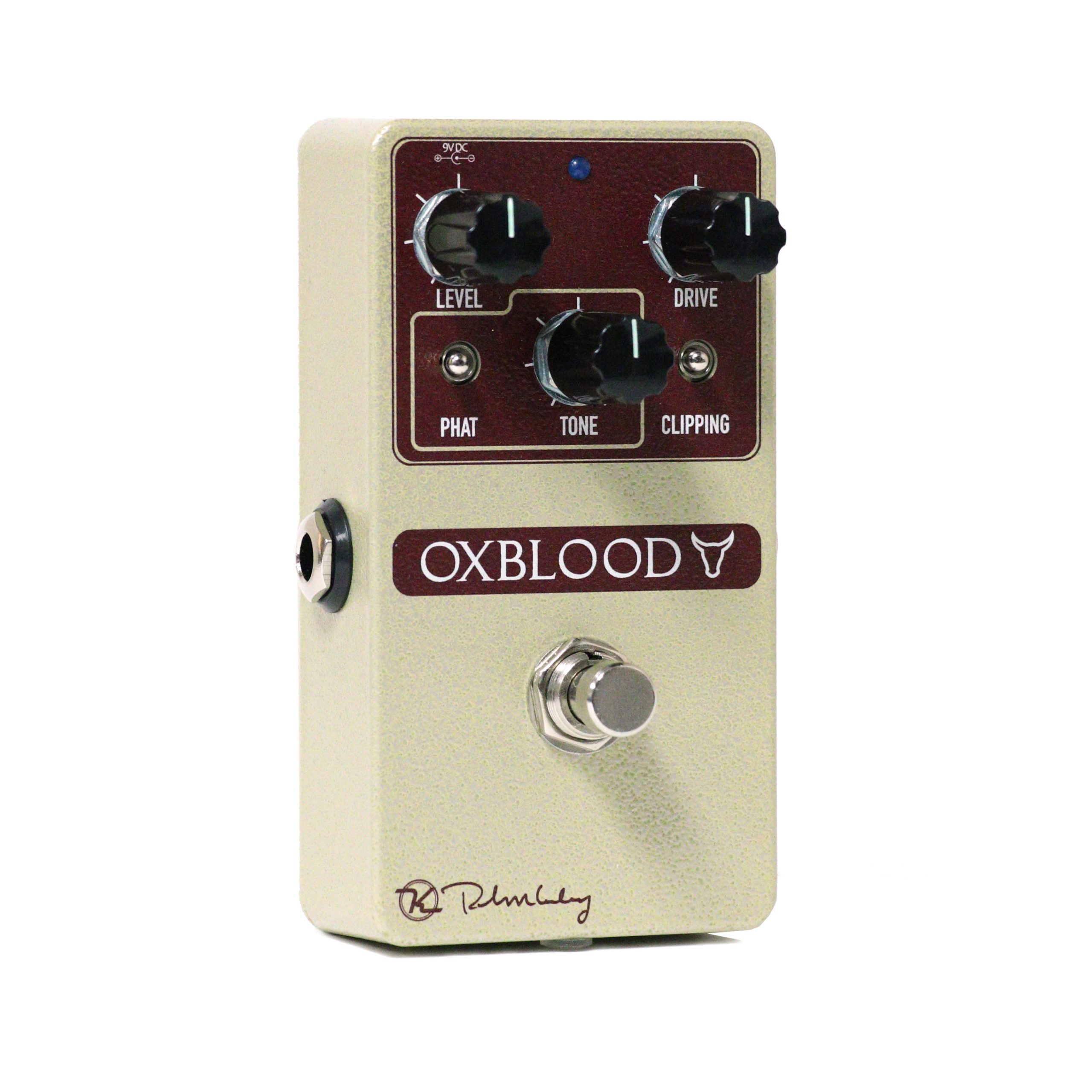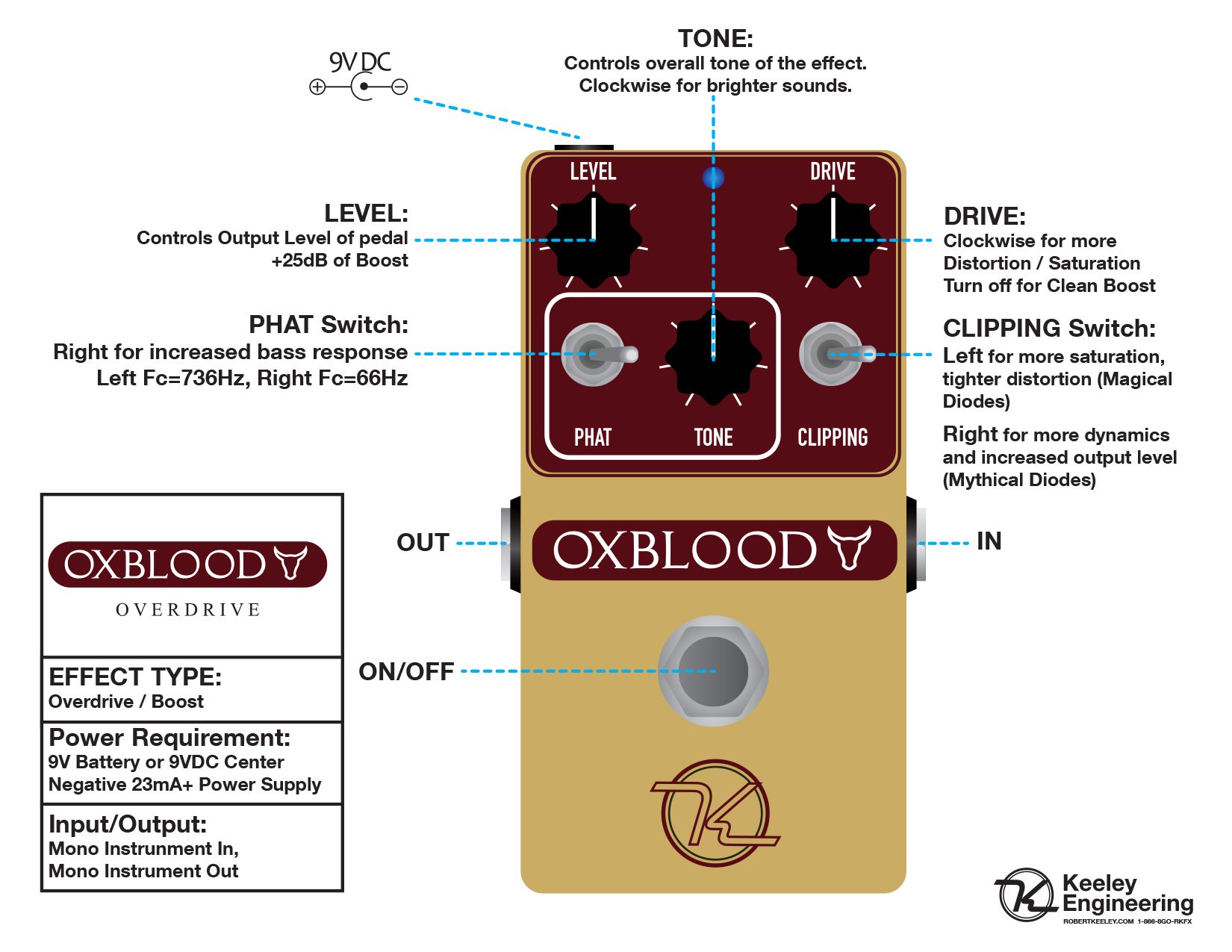 Keeley Oxblood Overdrive
THE NEW VOICE OF ROCK AND ROLL
When inspiration hits, you need the voice to proclaim it.  When you need that voice, count on the Keeley Oxblood Overdrive to be your beast of burden.
The Keeley Oxblood Overdrive is our response to everyone cloning the "Mythical Beast" pedal. We decided to build an original design. We wanted to build a new circuit that let players blend from perfectly clean to amp-crushing roar.  We wanted that impossibly huge and focused midrange that makes any guitar… Strat, Paul, Tele, sound incredible.  We knew we could do it our way and offer you more tone.  So we designed this pedal over the course of a few days to outdo the old pedal.  I am confident we not only drew blood, we crafted a #killer
Click for info on shipping, taxes, returns, etc.
Shipping
We offer shipping in to the US and Canada. Each product should have its own shipping cost which will be calculated in your cart as you check out.  Some products are not available for shipping. Shipping times vary per product.
Pickup
You can purchase a product online and then pick it up at our store. You can come during our open hours, or you can schedule an appointment for pickup.
Returns
You can return any purchase if you notify us of the return within 7 days of purchase and have us the item back within 14 days of purchase. We do not pay for shipping to return the item. Upon receipt, we will inspect the item and determine if the condition has changed. If the condition has changed, the refund will be partial to reflect the change in value of the item.
Taxes
Purchases made in our store will have a retail sales tax of 7%. All products purchased on our website will be taxed according to the buyer's location. In-state sales will be taxed at their county-specific rates, and out-of-state purchases will not be taxed.
Layaway
The Local Pickup (TLP) offers layaway on sales of $400 or greater. Here are our layaway terms:
TLP requires a deposit from the buyer of one quarter (1/4) of the total sale cost (purchase price +5% layaway fee + taxes + shipping).
TLP establishes with the buyer a unique payment plan not to exceed 12 months in duration to pay the full amount due.
If a scheduled payment is seven business days late, TLP has the right to cancel the purchase.
If TLP cancels the purchase, TLP will refund any money paid by the buyer, except the deposit. The deposit is non refundable.
The buyer has the right to payoff the full amount and complete the purchase at any time.
The buyer has the right to make extra payments toward the amount due.
Once the purchase is completed (all due money paid in full), the guitar will be delivered either via shipping or scheduled pickup.
Clean, Distortion, Fuzz – It's All There
With the Keeley Oxblood Overdrive you roll off the Drive Control down and get a perfectly clean sound, you can dial in any amount of distortion and volume to stomp an amp into pure tonal nirvana.  The Keeley Oxblood Overdrive offers you two ways to clip and saturate your signal with overtones by selecting carefully chosen diodes.  Magical and Mythical, Monstrous and Most Satisfying they are indeed.
The key to the ultimate overdrive in our opinion is the ability to control five different parameters.
Bass response.  Phat Switch, cuts bass response to give you that classic Screamer or K-like midrange shelving.  The bass response when cut is saturated with a hint of 2nd order harmonics.  Punchy and full yet not overbearing.  It cuts like a buffalo, what can I say?
Clipping.  Sometimes there just ain't enough gain in the world.  Well not with this beast. The Clipping Switch gives you the ability to sing with near infinite sustain or just stand on your amp like a chief.  From Texas Rock to Bold Pretty Boy Strat Sounds that make ya wanna die.
Tone Control.  You need to be able to dial in the highs perfectly or nothing else matters right?  The highs are what makes it ear candy or ice picks.  Heck we give you the range to do whatever the heck you want to do.
Volume.  You have to be able to put the pedal to the metal whenever you darn well chose.  Voltage doubling in our circuit gives you just that.  Headroom for days.  Slay an amp, leave it a bloody mess.  No you won't blow tubes, but you will have them at the right temperature to make them glow with delight.
Drive.  What? You want me to describe Drive?  Shoot, from "Is it on?" cleans to searing sustain and saturation.  It pushes you.  Compels you to play.  Non-stop playing…
Midrange.  Wait.  Didn't I say 5?  Well, the 6th sign of a wonderful overdrive pedal is what's under the hood.  It's masterful creation of sultry mids.  The kind of mids singers or cellos are known for.  Throaty and powerful.  Not just a woman tone, but a manly roar.  Not congested and stuffed up.  Focused and brilliant.