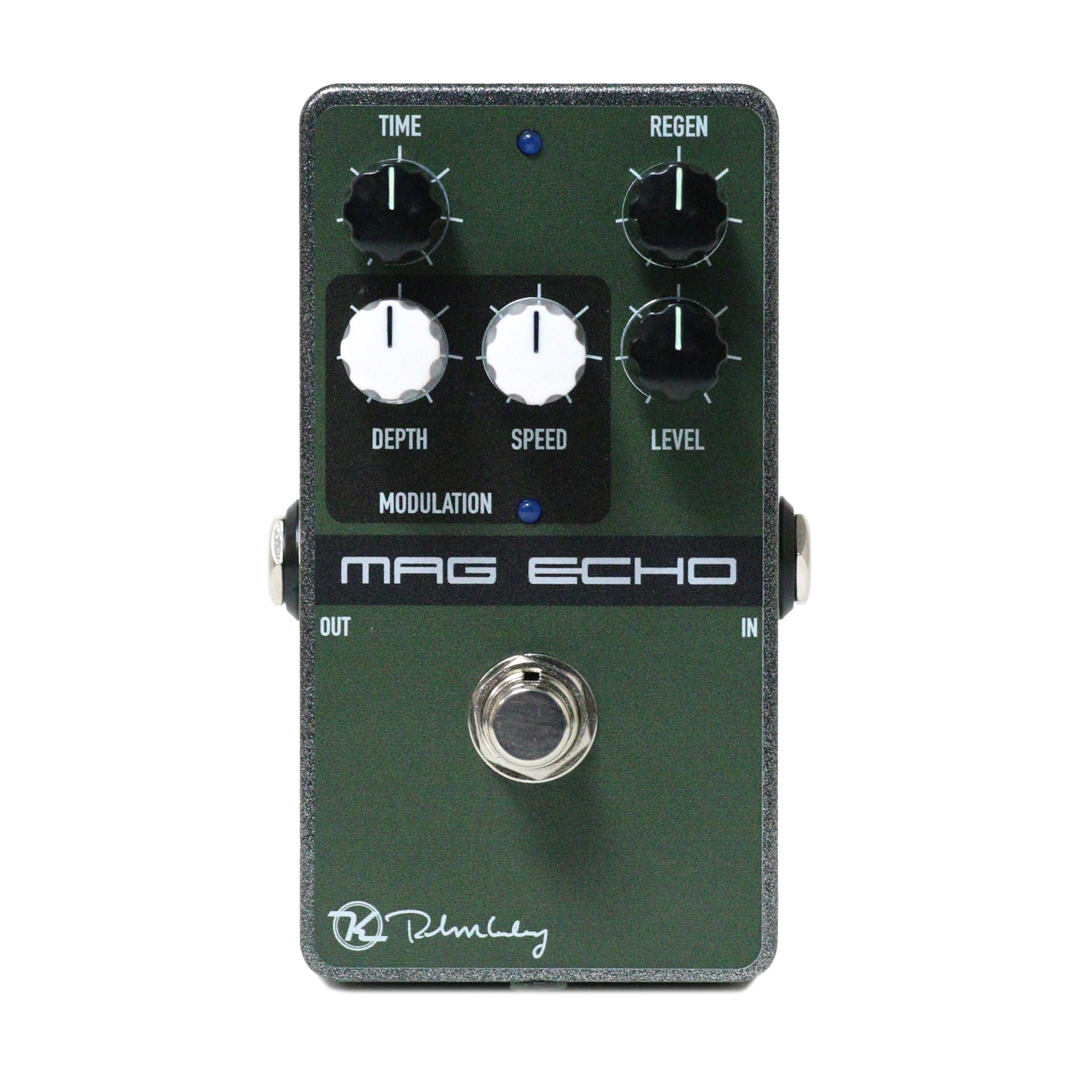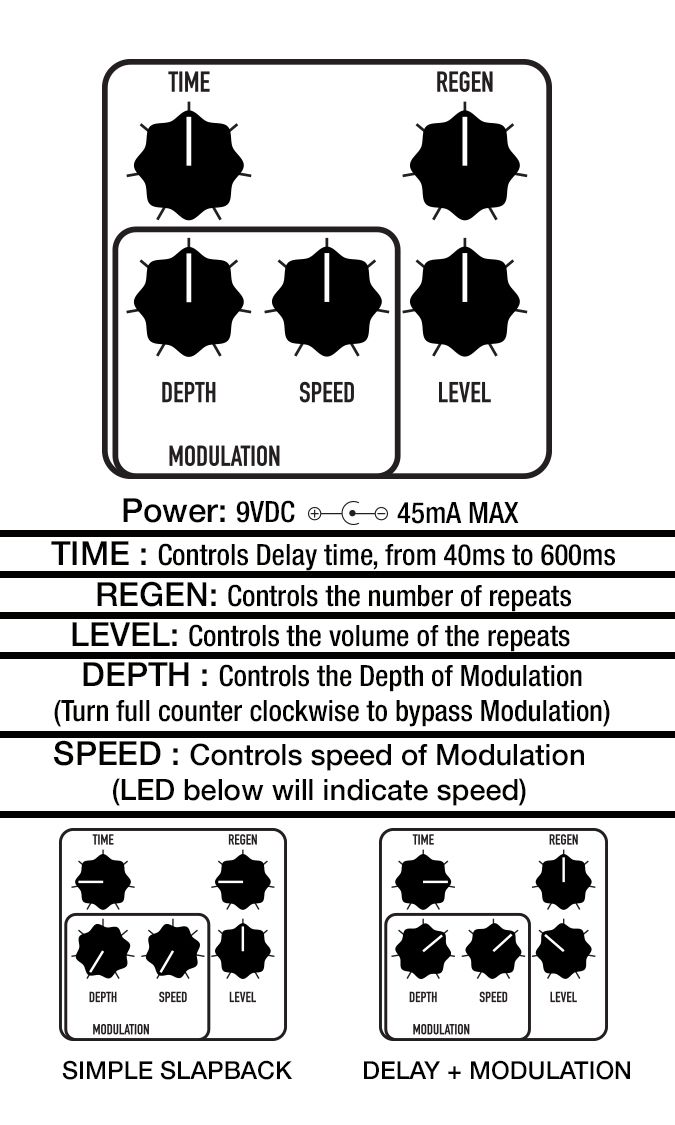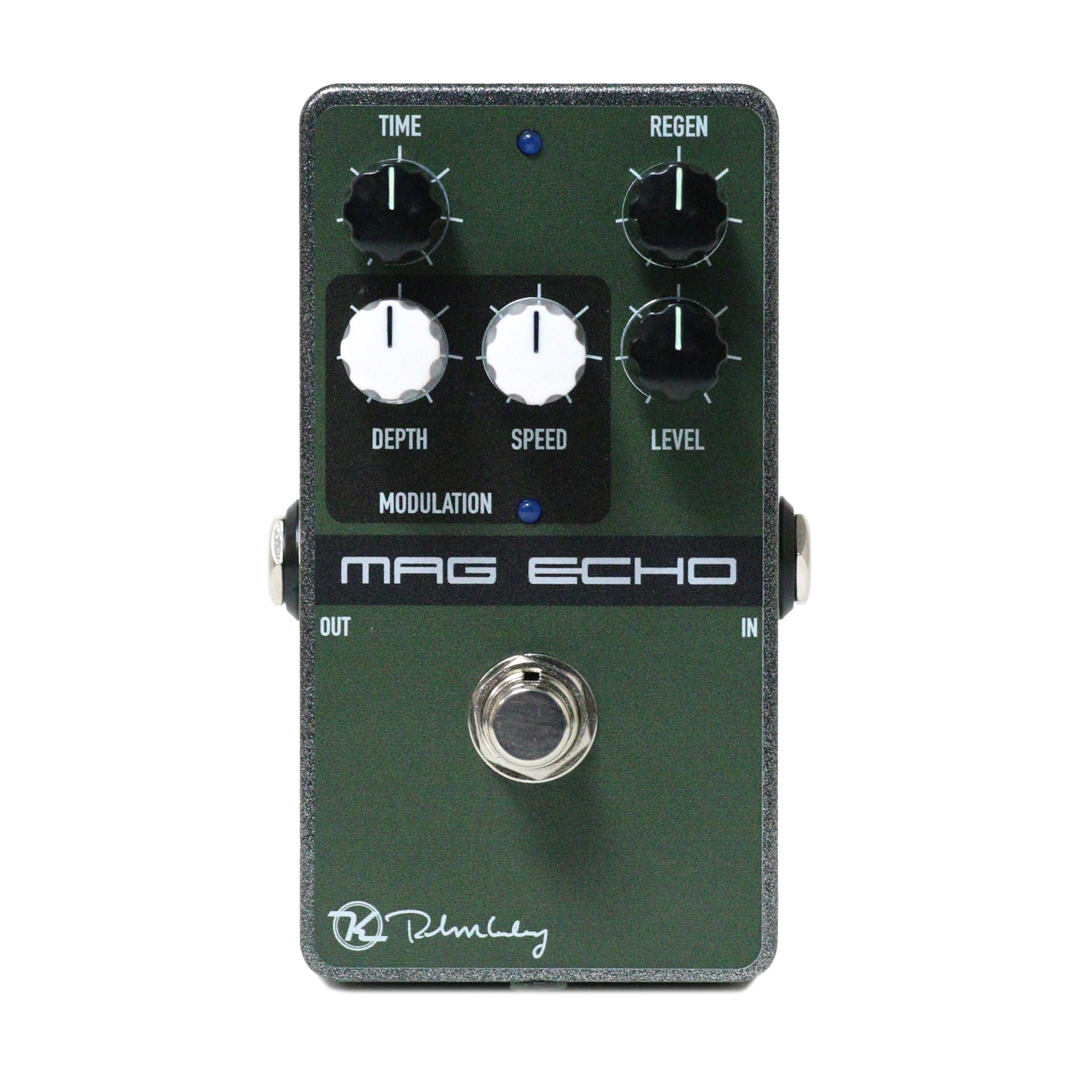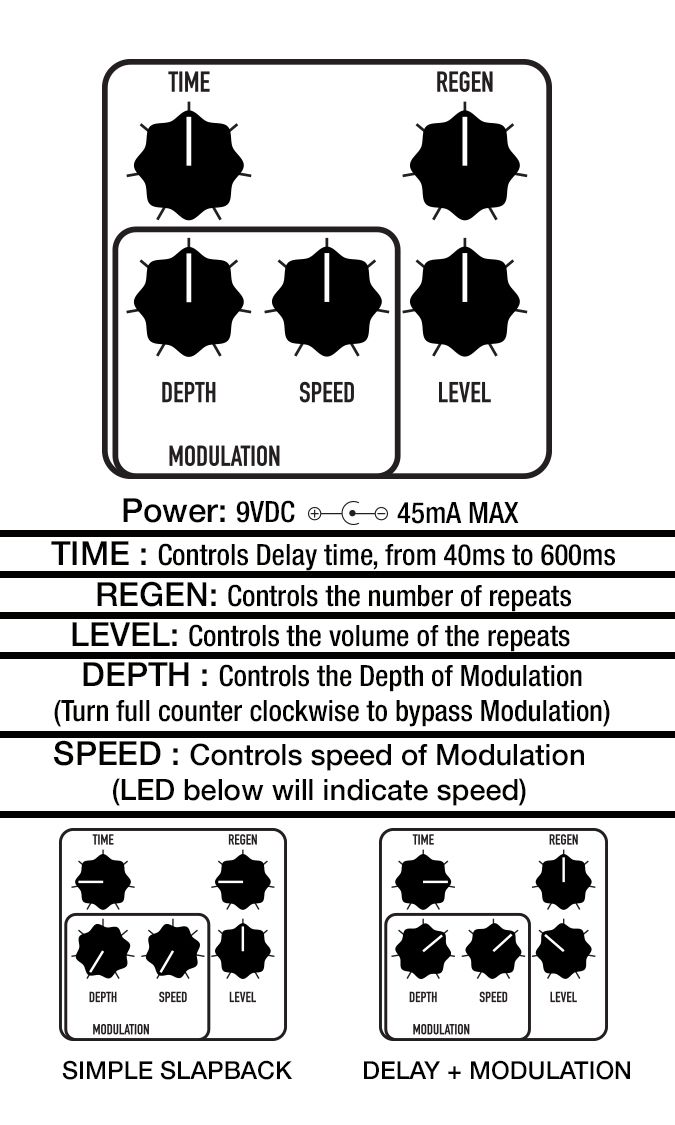 Keeley Magnetic Echo
Keeley Magnetic Echo – The Mag-Echo pedal simulates tube tape echo sounds by using the delay circuit and a little bit of modulation. Tape echos have long been regarded as a warm and very guitar friendly form of delay. The Mag-Echo achieves similar results by using a touch of Lo-Fi delay, a slightly filtered echo response to keep things warm, and some modulation. Modulation, or "Wow and Flutter" in the tape world is a slight pitch shift or wavering that occurs as the tape is pulled across the heads. The modulation we use is similar to what we use in our Seafoam Chorus, a slight wavering of pitch on the trails of the repeats. With a simple set of controls for the delay – Time, Regen, and Level and with the "Wow and Flutter" controls – Depth and Rate you can create some very vintage or rather unique tones.
Click for info on shipping, taxes, returns, etc.
Shipping
We offer shipping in to the US and Canada. Each product should have its own shipping cost which will be calculated in your cart as you check out.  Some products are not available for shipping. Shipping times vary per product.
Pickup
You can purchase a product online and then pick it up at our store. You can come during our open hours, or you can schedule an appointment for pickup.
Returns
You can return any purchase if you notify us of the return within 7 days of purchase and have us the item back within 14 days of purchase. We do not pay for shipping to return the item. Upon receipt, we will inspect the item and determine if the condition has changed. If the condition has changed, the refund will be partial to reflect the change in value of the item.
Taxes
Purchases made in our store will have a retail sales tax of 7%. All products purchased on our website will be taxed according to the buyer's location. In-state sales will be taxed at their county-specific rates, and out-of-state purchases will not be taxed.
Layaway
The Local Pickup (TLP) offers layaway on sales of $400 or greater. Here are our layaway terms:
TLP requires a deposit from the buyer of one quarter (1/4) of the total sale cost (purchase price +5% layaway fee + taxes + shipping).
TLP establishes with the buyer a unique payment plan not to exceed 12 months in duration to pay the full amount due.
If a scheduled payment is seven business days late, TLP has the right to cancel the purchase.
If TLP cancels the purchase, TLP will refund any money paid by the buyer, except the deposit. The deposit is non refundable.
The buyer has the right to payoff the full amount and complete the purchase at any time.
The buyer has the right to make extra payments toward the amount due.
Once the purchase is completed (all due money paid in full), the guitar will be delivered either via shipping or scheduled pickup.
ECHO CONTROLS
Delay Time – This Time control roughly sets the length between your repeats between 40ms and 600ms. This range is well suited for classic, vintage delay sounds that are great for slap-back or medium length delay times.
Regen – This control sets the number of repeats. You can set this for a single slap back echo or turn it up for a runaway, self-oscillating or self-regenerating echoes. (Now go back and twist the Time control for some crazy sounds!)
Delay Level – The Level control is your mix, how loud you want to hear the echoes.
WOW AND FLUTTER CONTROLS
Depth – Turn this control to achieve deeper and deeper chorusing and pitch shifting on your echoes. As you raise the control the Depth and Rate LED will start to glow giving you a visual indication as to the amount of modulation you are applying to the repeats.
Rate – This is your Flutter control. It's another way to control how poorly your tape echo is performing! Not that any tape deck was every in this bad of condition, but it sure sounds good to have a little pitch modulation on your echo! Using these controls gives you a nice way to create unique and very musical delays.
Whether you're into Rockabilly slap-back echoes, experimental sounds, or just want a great classic rock sounding echo, the Magnetic Echo will sound great in your rig.