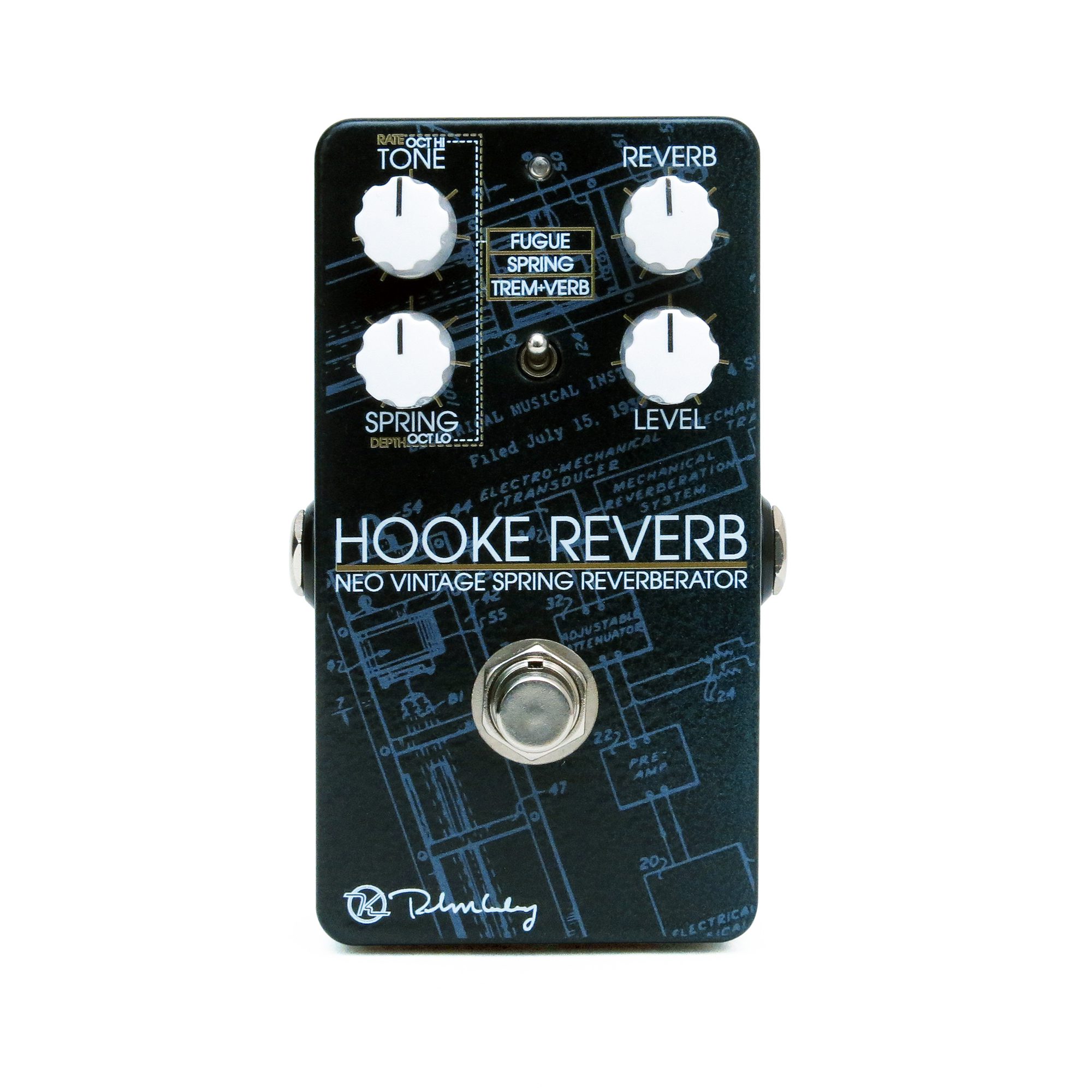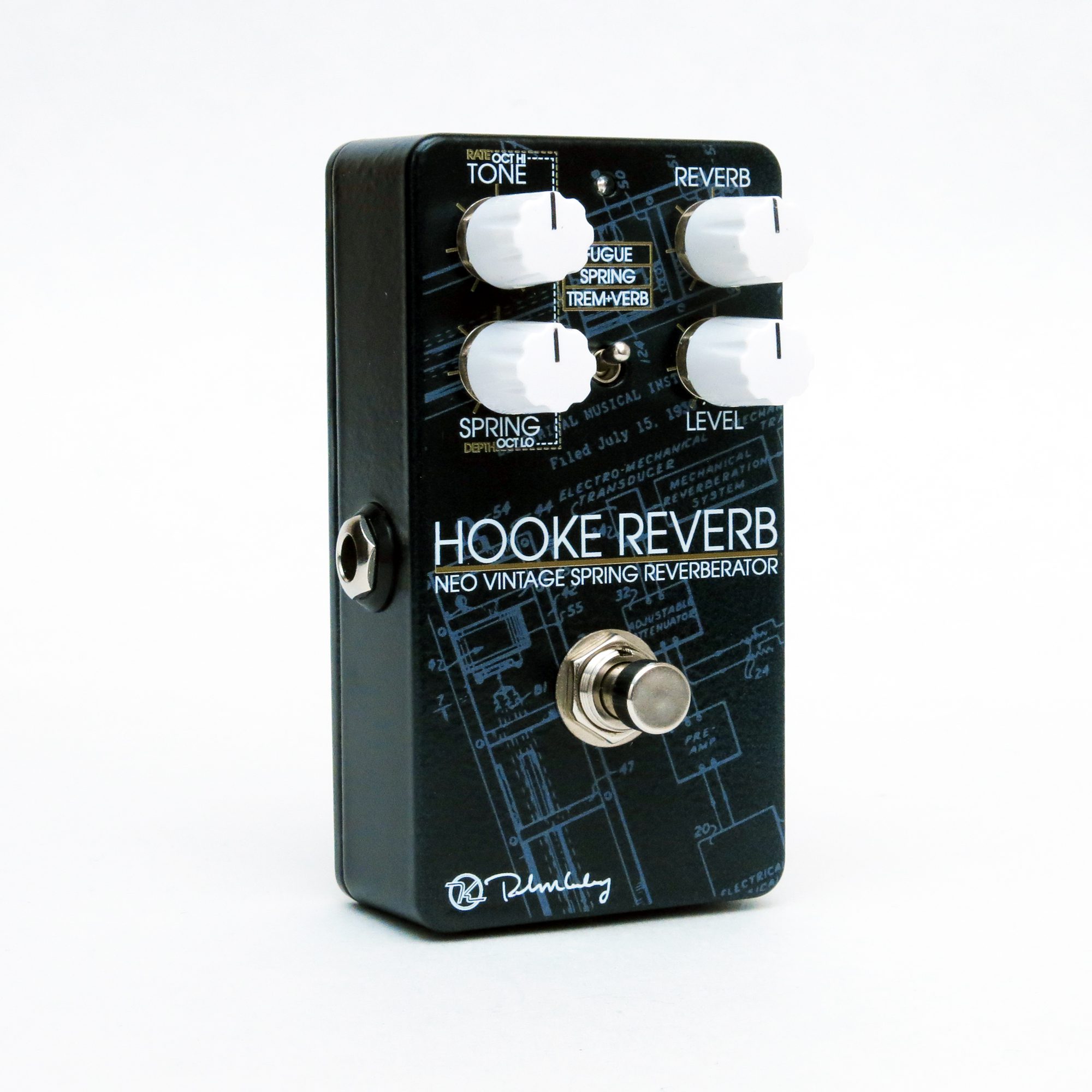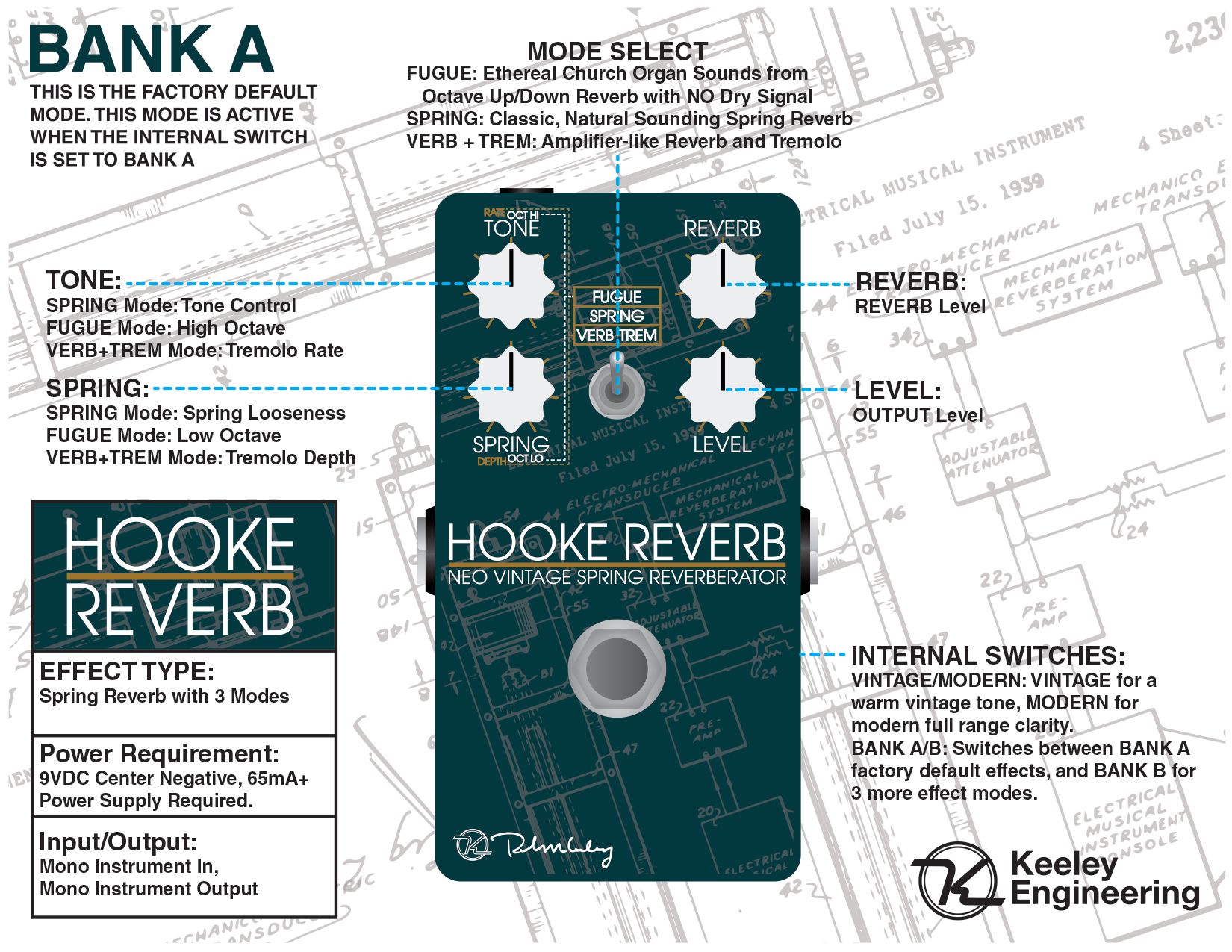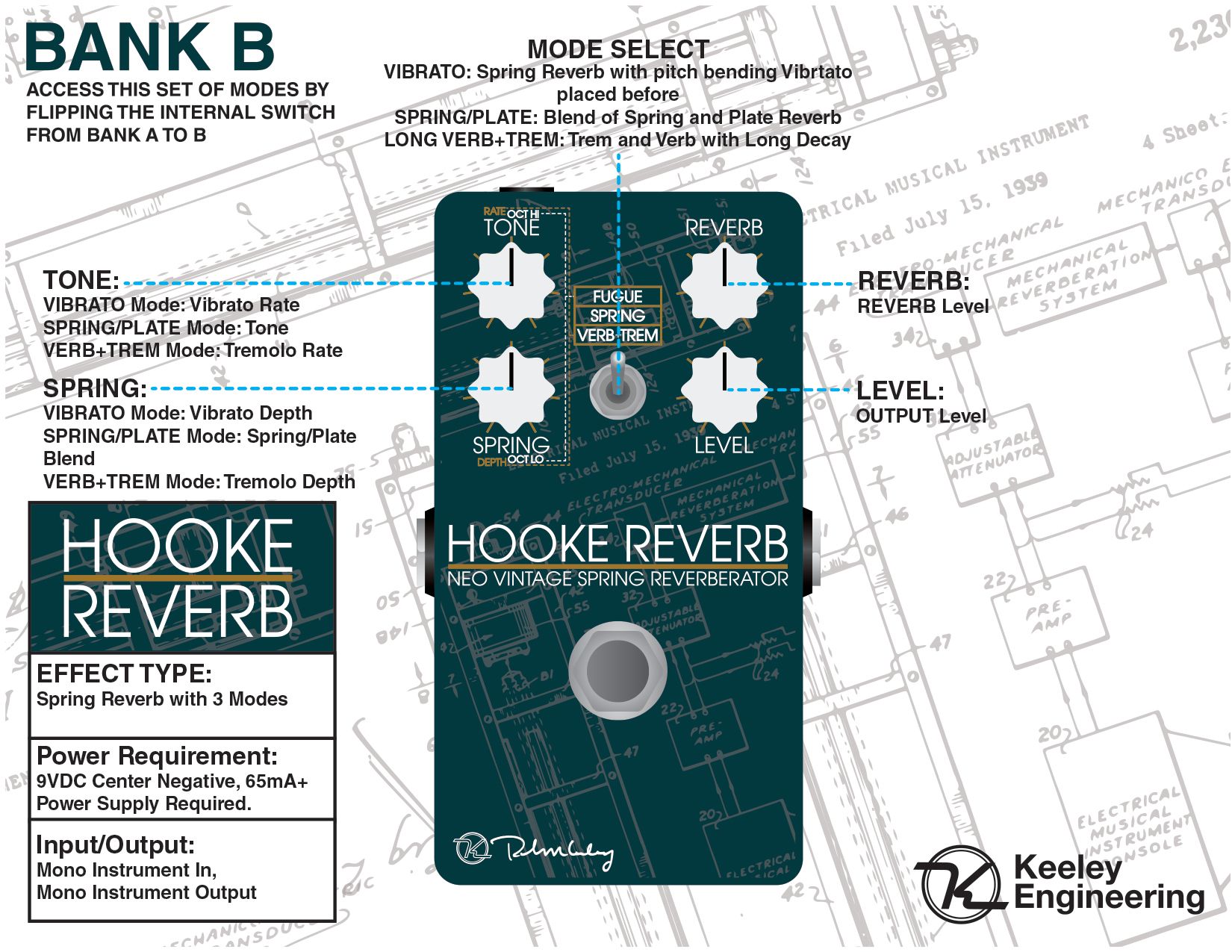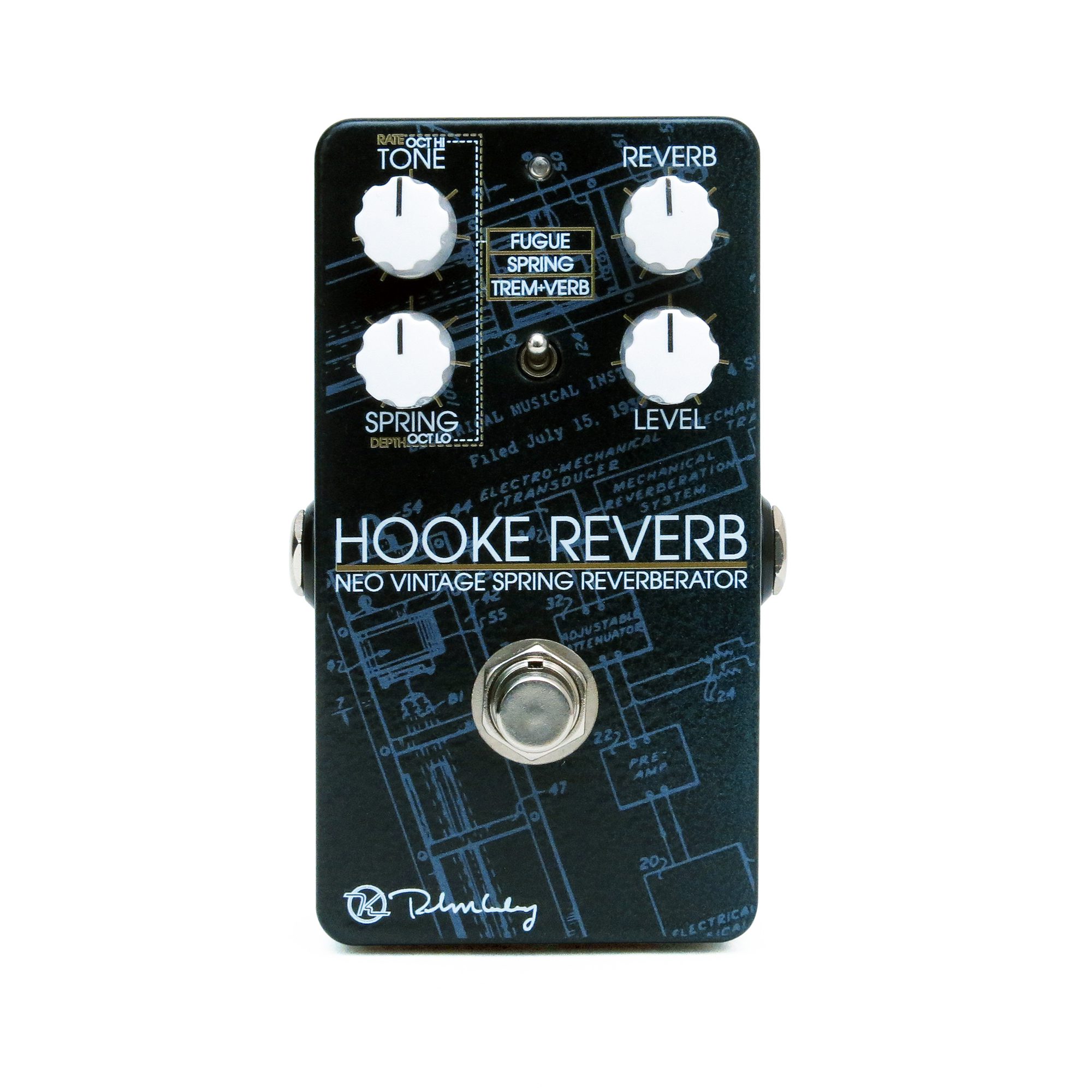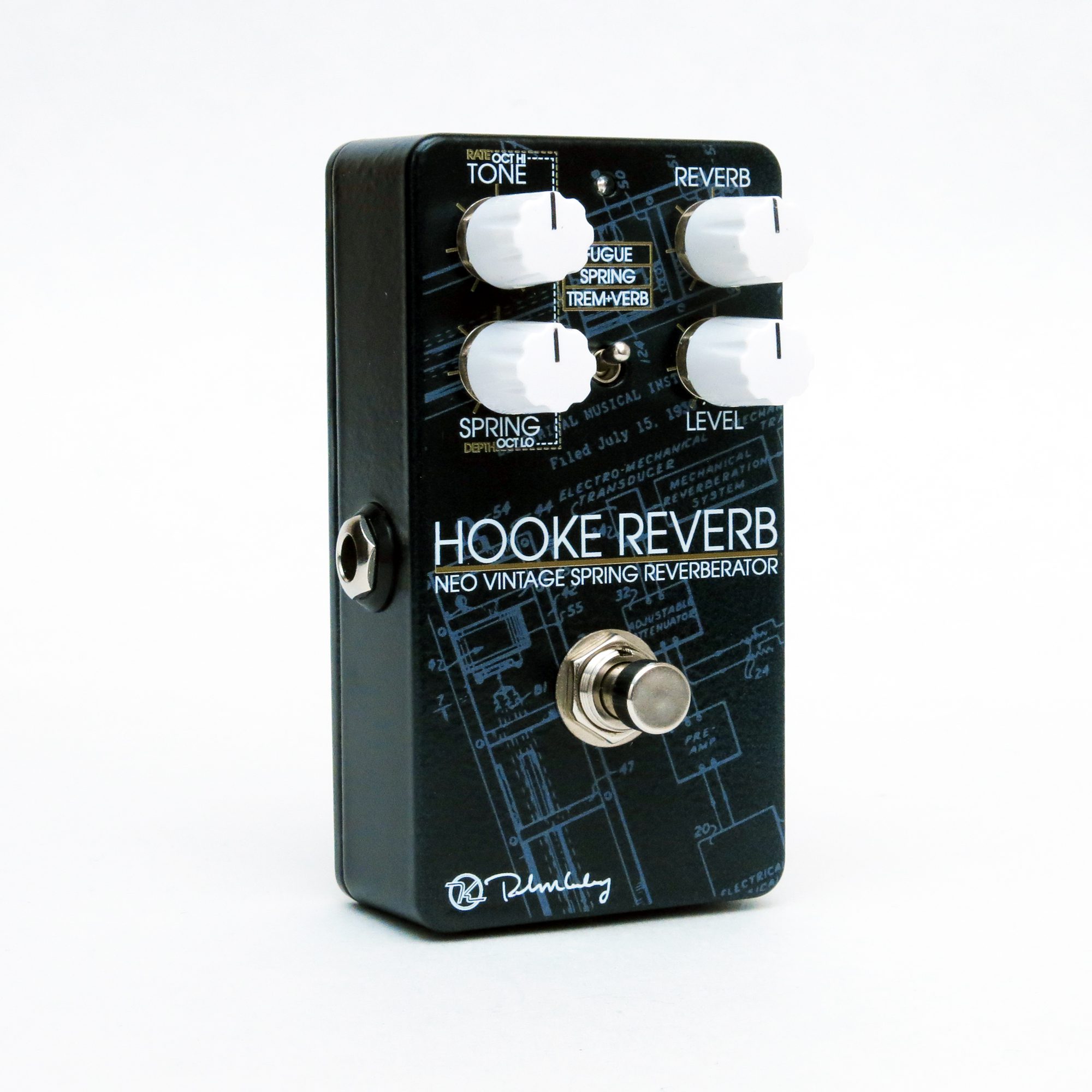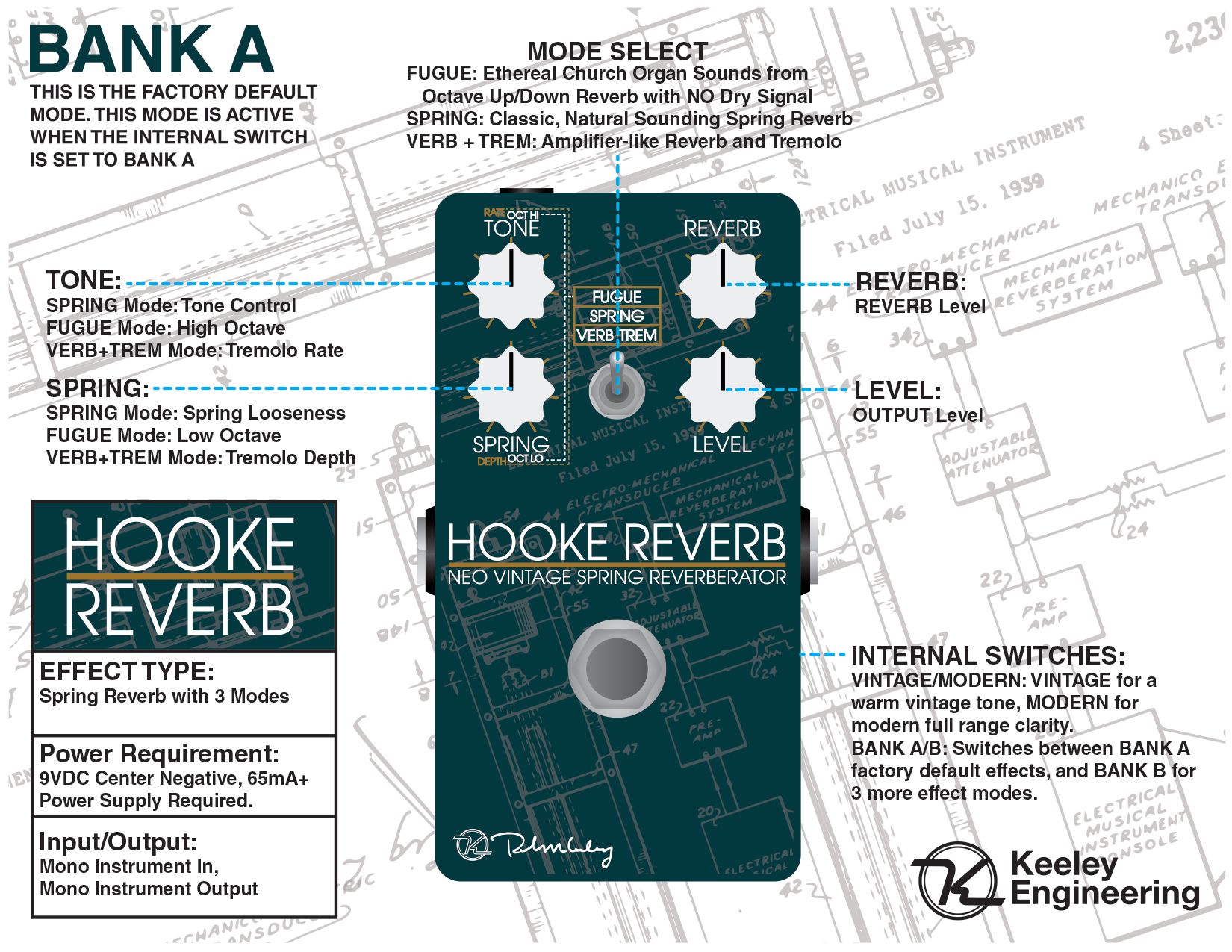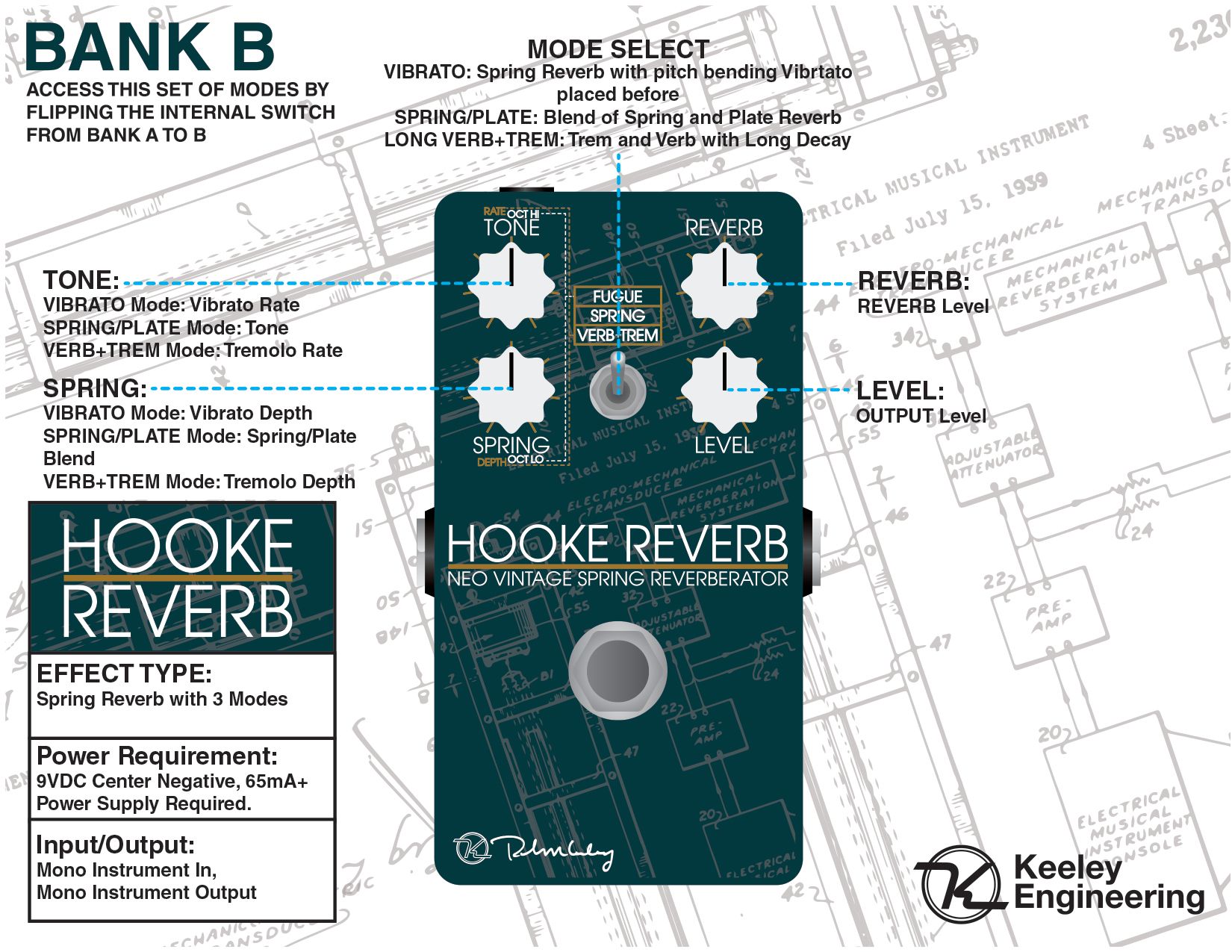 Keeley Hooke Spring Reverb
The new Hooke Spring Reverb from Keeley brings vintage tube-amp spring reverb and tremolo into one package. Bring your blackface reverb and tremolo on the road with you without lugging around your prized possession! Choose from Classic Spring, Black Face Trem-n-Verb, or an organ like Fugue-Verb.
Click for info on shipping, taxes, returns, etc.
Shipping
We offer shipping in to the US and Canada. Each product should have its own shipping cost which will be calculated in your cart as you check out.  Some products are not available for shipping. Shipping times vary per product.
Pickup
You can purchase a product online and then pick it up at our store. You can come during our open hours, or you can schedule an appointment for pickup.
Returns
You can return any purchase if you notify us of the return within 7 days of purchase and have us the item back within 14 days of purchase. We do not pay for shipping to return the item. Upon receipt, we will inspect the item and determine if the condition has changed. If the condition has changed, the refund will be partial to reflect the change in value of the item.
Taxes
Purchases made in our store will have a retail sales tax of 7%. All products purchased on our website will be taxed according to the buyer's location. In-state sales will be taxed at their county-specific rates, and out-of-state purchases will not be taxed.
Layaway
The Local Pickup (TLP) offers layaway on sales of $400 or greater. Here are our layaway terms:
TLP requires a deposit from the buyer of one quarter (1/4) of the total sale cost (purchase price +5% layaway fee + taxes + shipping).
TLP establishes with the buyer a unique payment plan not to exceed 12 months in duration to pay the full amount due.
If a scheduled payment is seven business days late, TLP has the right to cancel the purchase.
If TLP cancels the purchase, TLP will refund any money paid by the buyer, except the deposit. The deposit is non refundable.
The buyer has the right to payoff the full amount and complete the purchase at any time.
The buyer has the right to make extra payments toward the amount due.
Once the purchase is completed (all due money paid in full), the guitar will be delivered either via shipping or scheduled pickup.
Classic Spring Reverb
The Hooke Spring Reverb has the Spring Reverb mode. The main features of this mode include the Tone and Spring controls. The Tone control allows you to set the pedal for a bright, spanky reverb tone or a dark, thick reverb. The Spring control is the amount "looseness" or "Sproing!" in the reverb pan. Loose springs seem to give a lot of reflections and you can hear the reverb "bounce" a lot. You can simulate a specific reverb pan you had in a vintage amp. Combinations of these two controls allow you to fine-tune both the tone and the character of the springs and tubes in your favorite vintage reverb. You won't believe the depth and warmth of this reverb. It's one of our finest creations.
Black Face Trem-n-Verb
This is designed to give you the ultimate Fullerton, CA black panel Vibrato channel reverb. Everyone knows that it's not really (pitch) vibrato, it's tremolo. We carefully EQ'd and filtered the sound to not only be tube-like but we crafted a tonal modification that makes for a deep throbbing tremolo. By adjusting the bias of the output tubes for the volume tremolo, you also dip the volume of the reverb. We found a special recipe where the reverb washes over the tremolo texture a little thicker and creates a tone that is truly magical.
Fugue, an Organ Reverb
The Hooke Reverb needed something crazy. Something that just didn't exist. We started playing with shimmer-springs, octave down and sprung, all sorts of other coiled manifestations of things springy and coily and then it hit us. The problem was we could hear the original guitar part. Ah, yes, all wet. All wet is where the magic happened. No original signal, all wet spring reverb with octave up and down.
Spring For More!
3 More Reverb Patches!
What more from your Keeley Reverb? Take the back plate off your Hooke Spring Reverb and change the Bank Switch to Bank 2. Now you have 3 more Spring reverb patches!
Long Decay Trem-n-Verb – Same as in Bank 1, but set up for single coil guitars and super long decay/reverb trails. If you want a huge springy mess of reverb and you have some spaghetti logo guitar for making surf music…yeah, this is it. Springs up dude!
Spring-Plate – Another Keeley Original. After a YouTube commentator said, oh man no plate reverb…I said, I said, Beeeeetch! I got your plate reverb! How about this I said…Cross Fade between Spring Reverb and Plate Reverb. And that's just exactly what it does. Dial in 25% spring reverb and 75% plate, dial in 50/50, dial in your own perfection. This is like taking your tube amp with spring reverb into the studio and then the producer adds their plate reverb. Classic. Happens all the time. Well now you can do it anywhere with the Keeley Hooke Spring Reverb. Thank you.
Vibro-Spring – What if a Blackface and Magnatone amp had a love child? Yeah, a pitch vibrato spring reverb. Something that would have been right up Lonnie Mack's alley? Well, it's in there too.