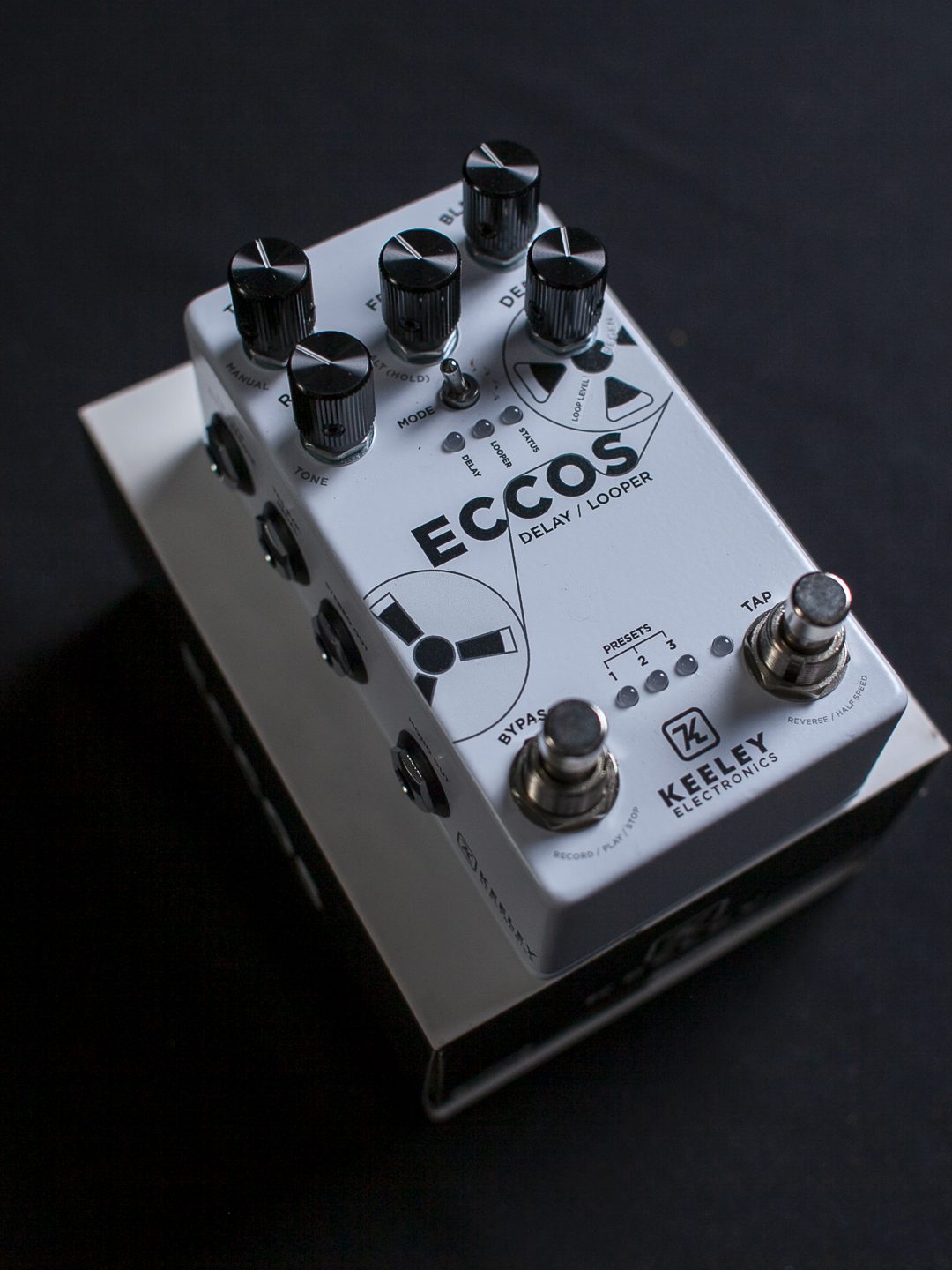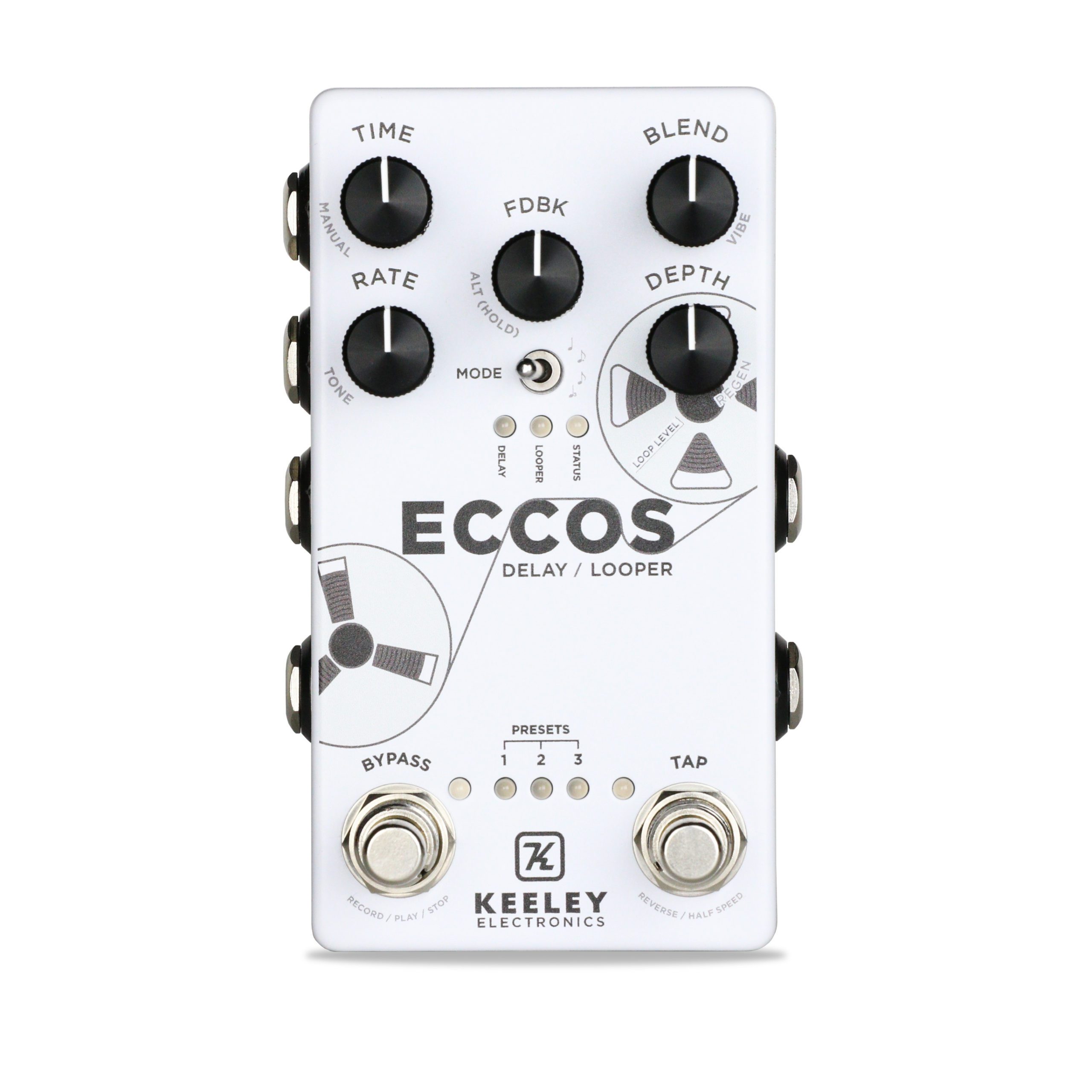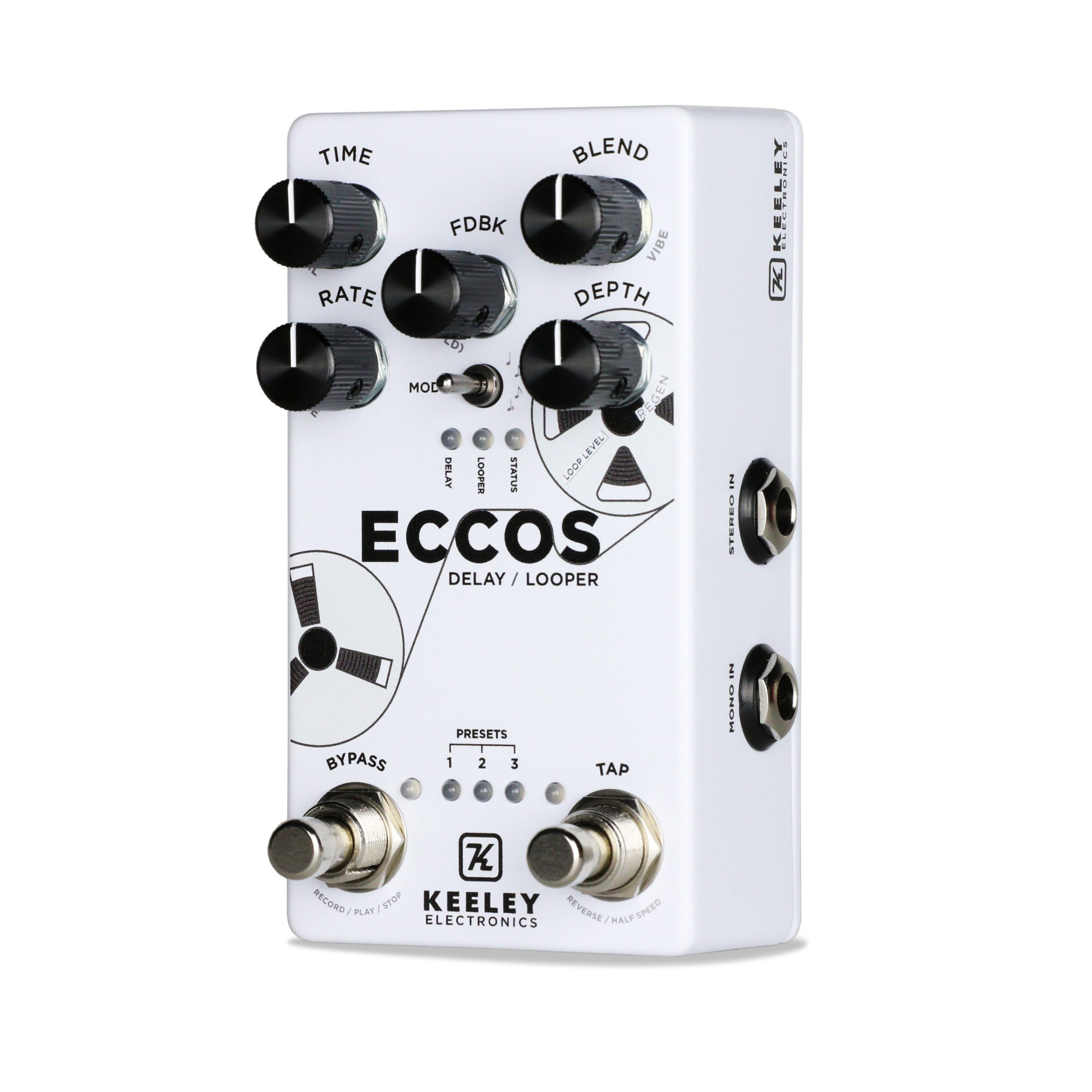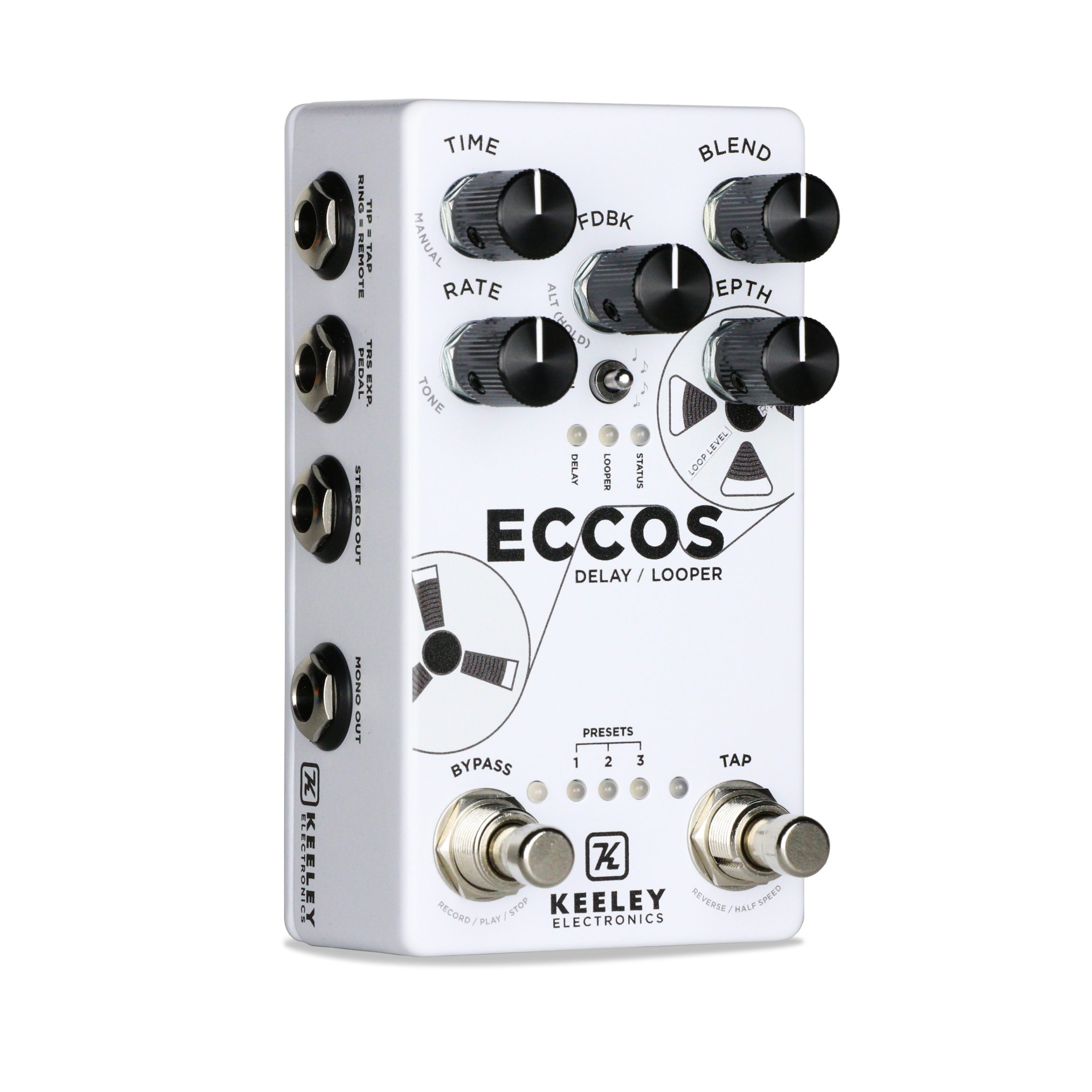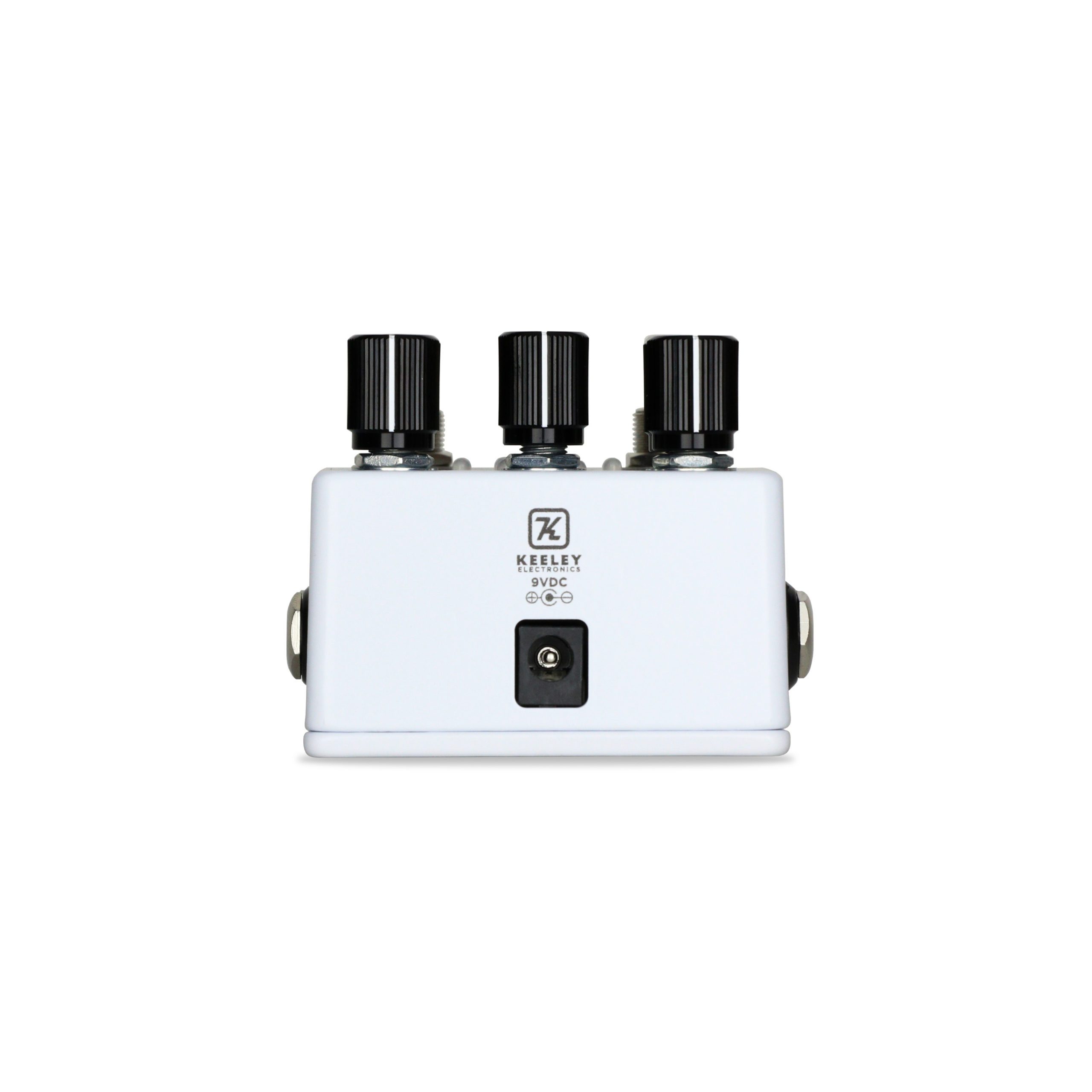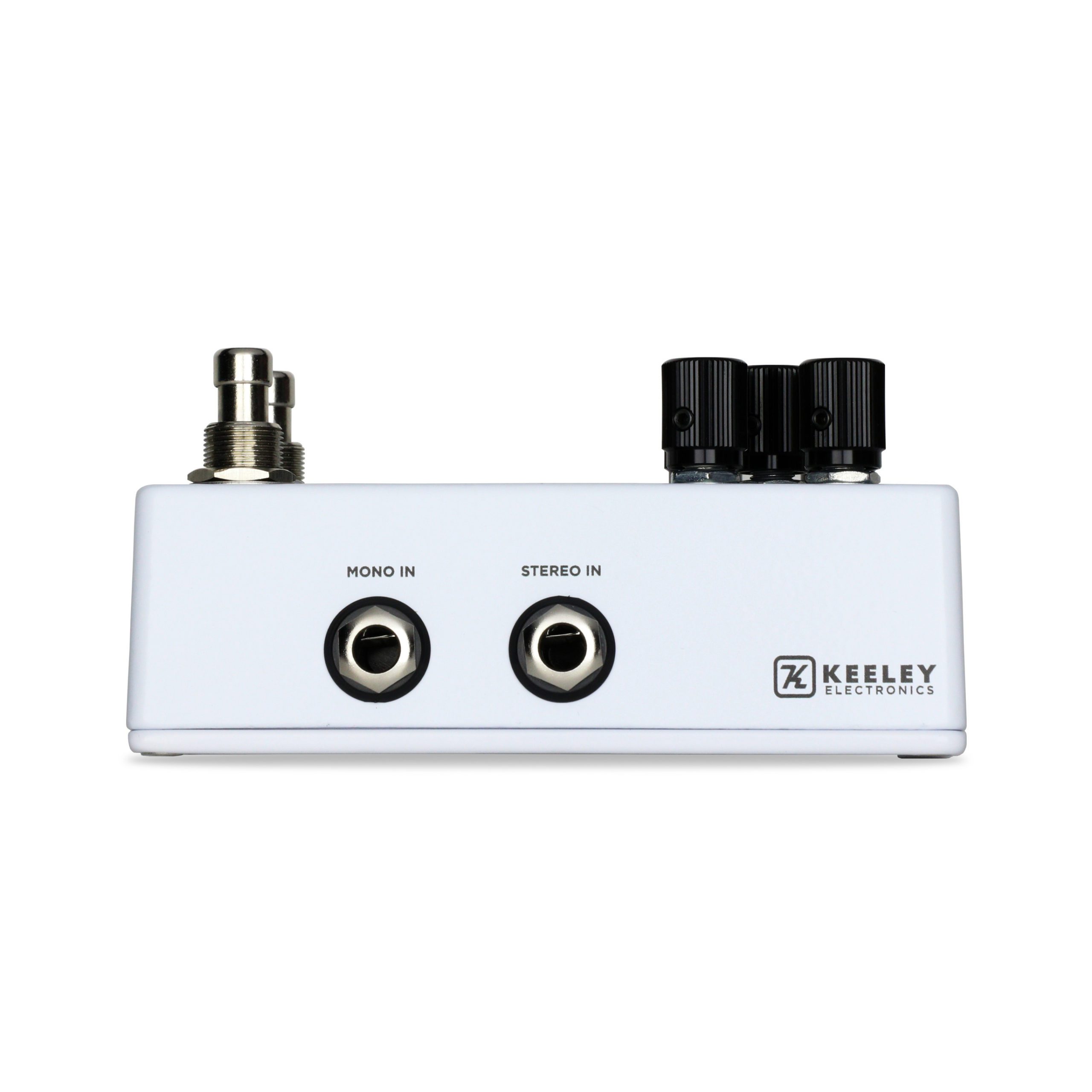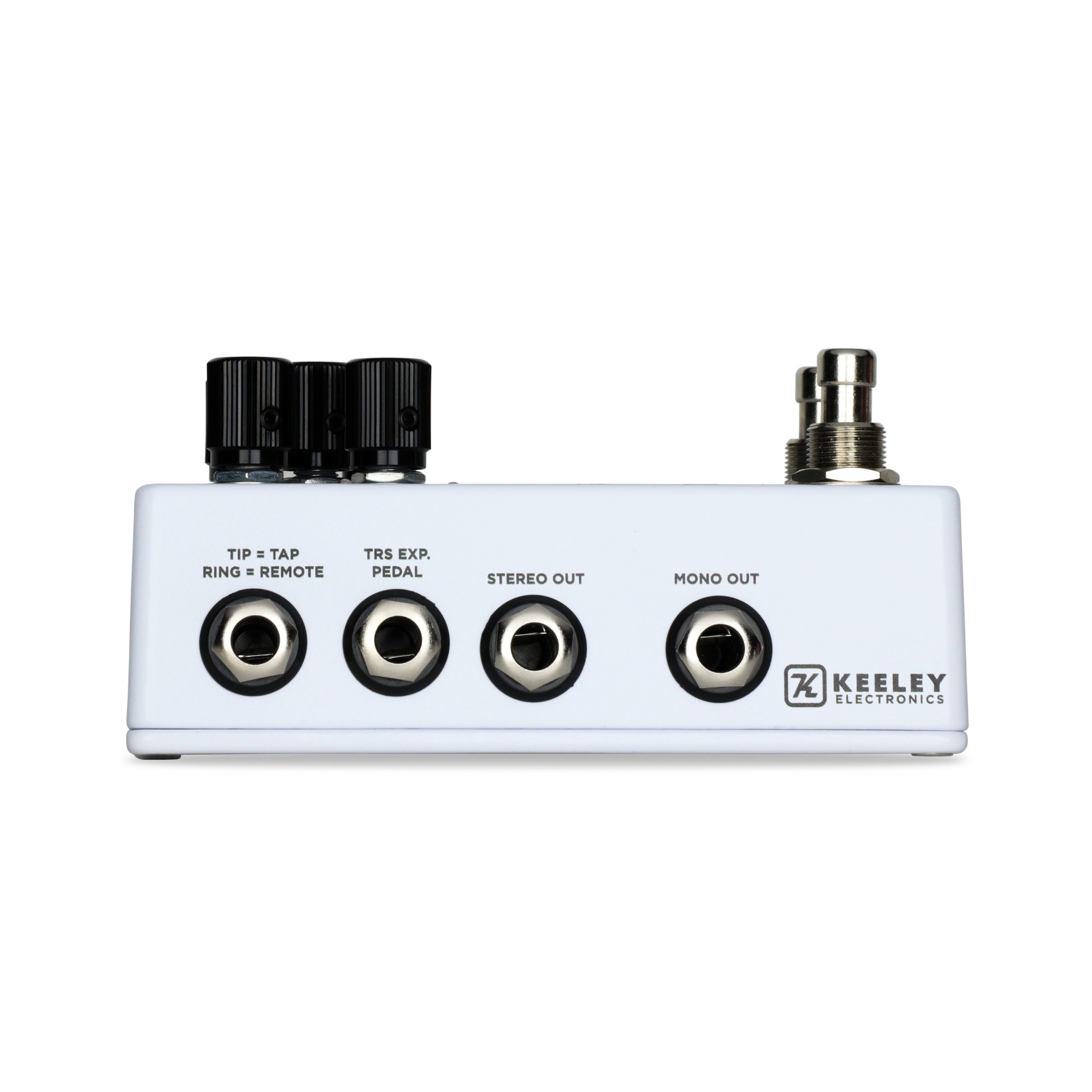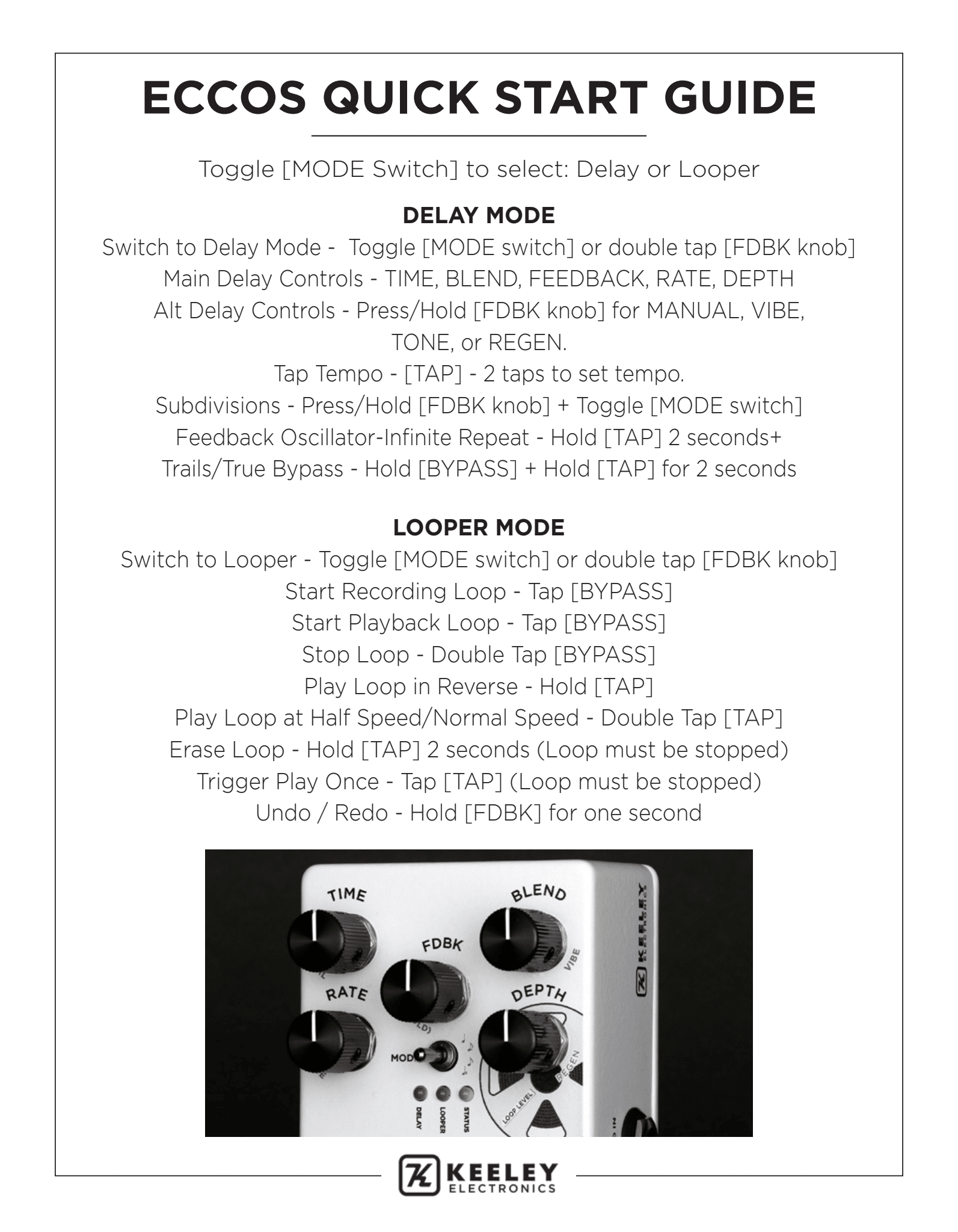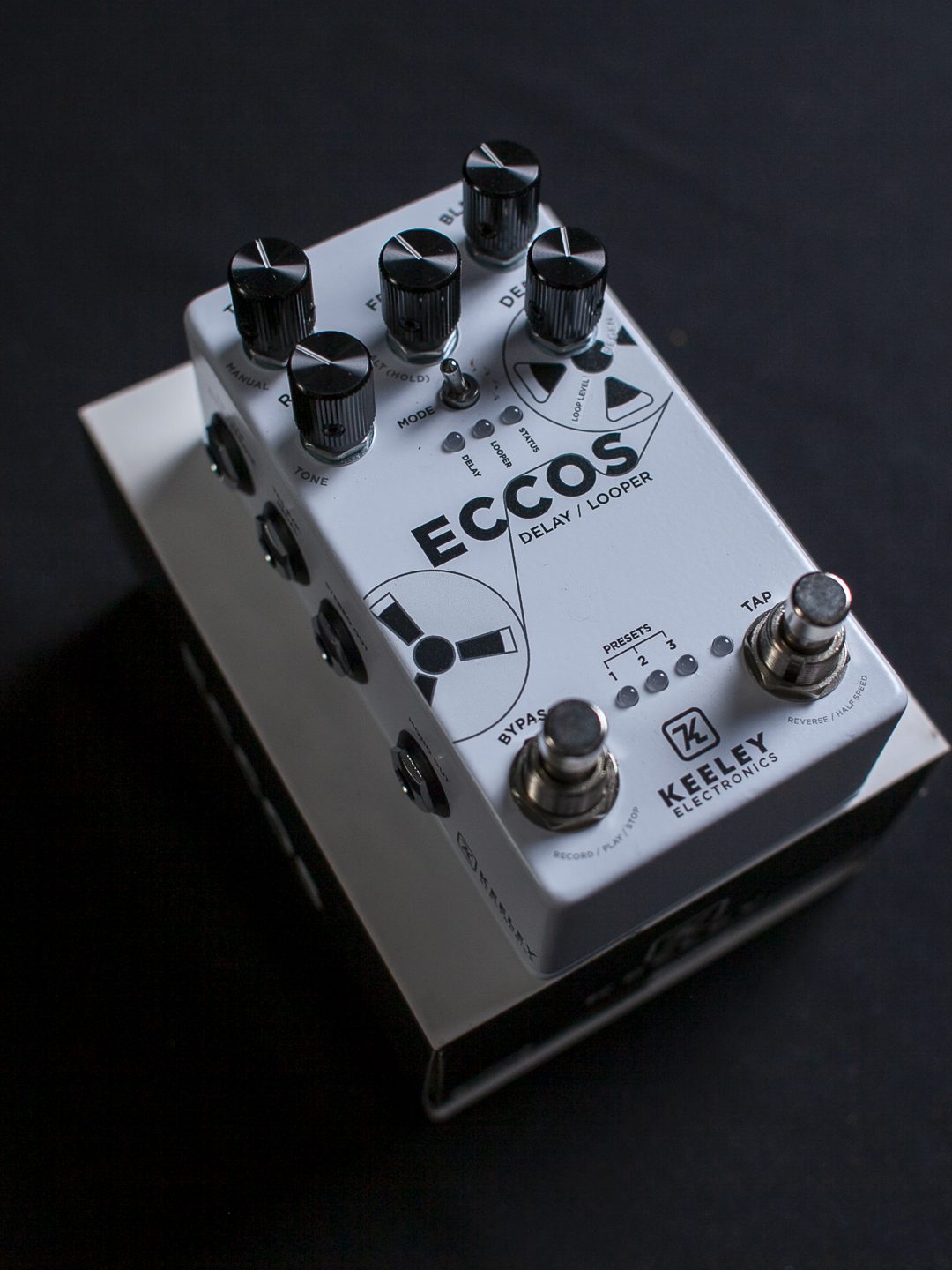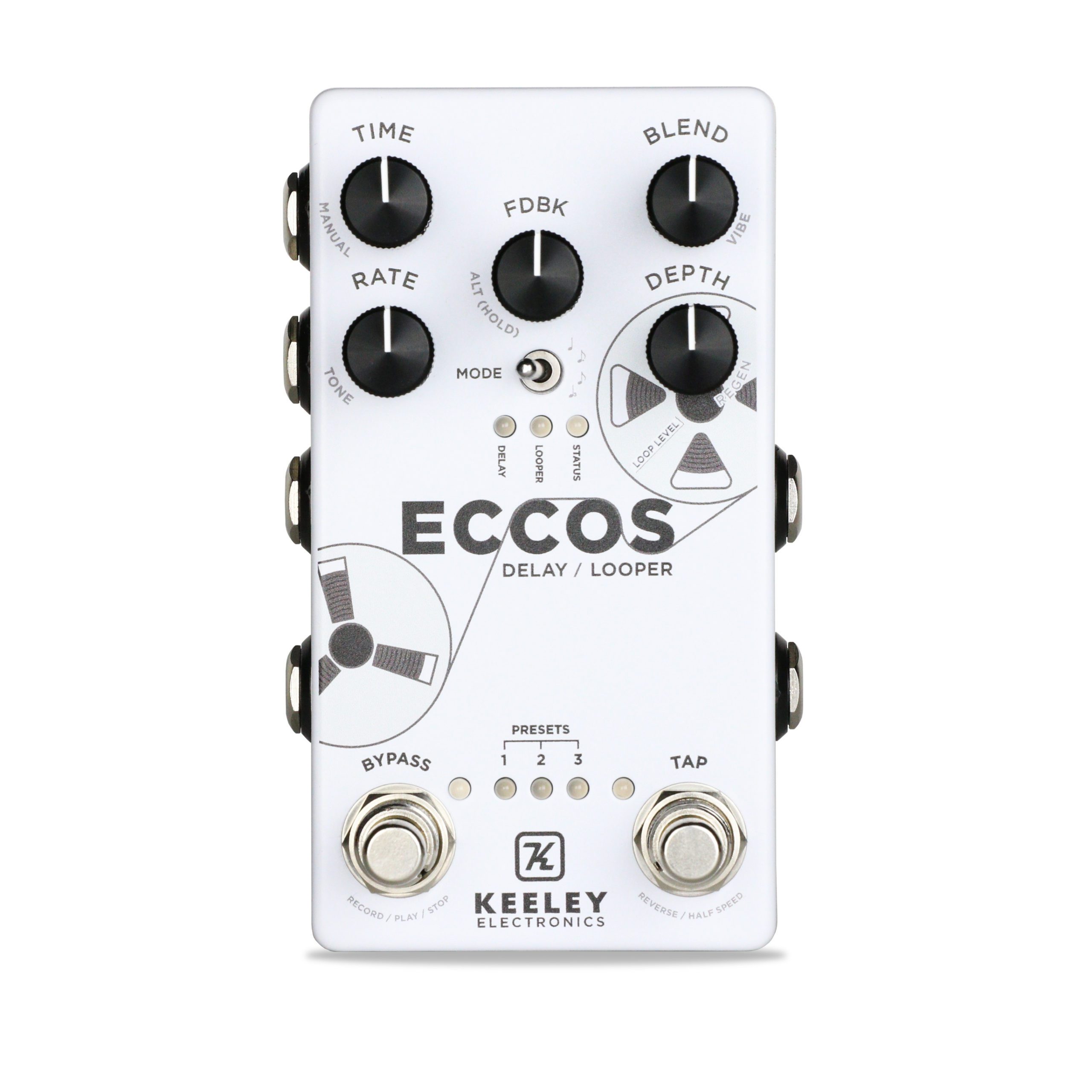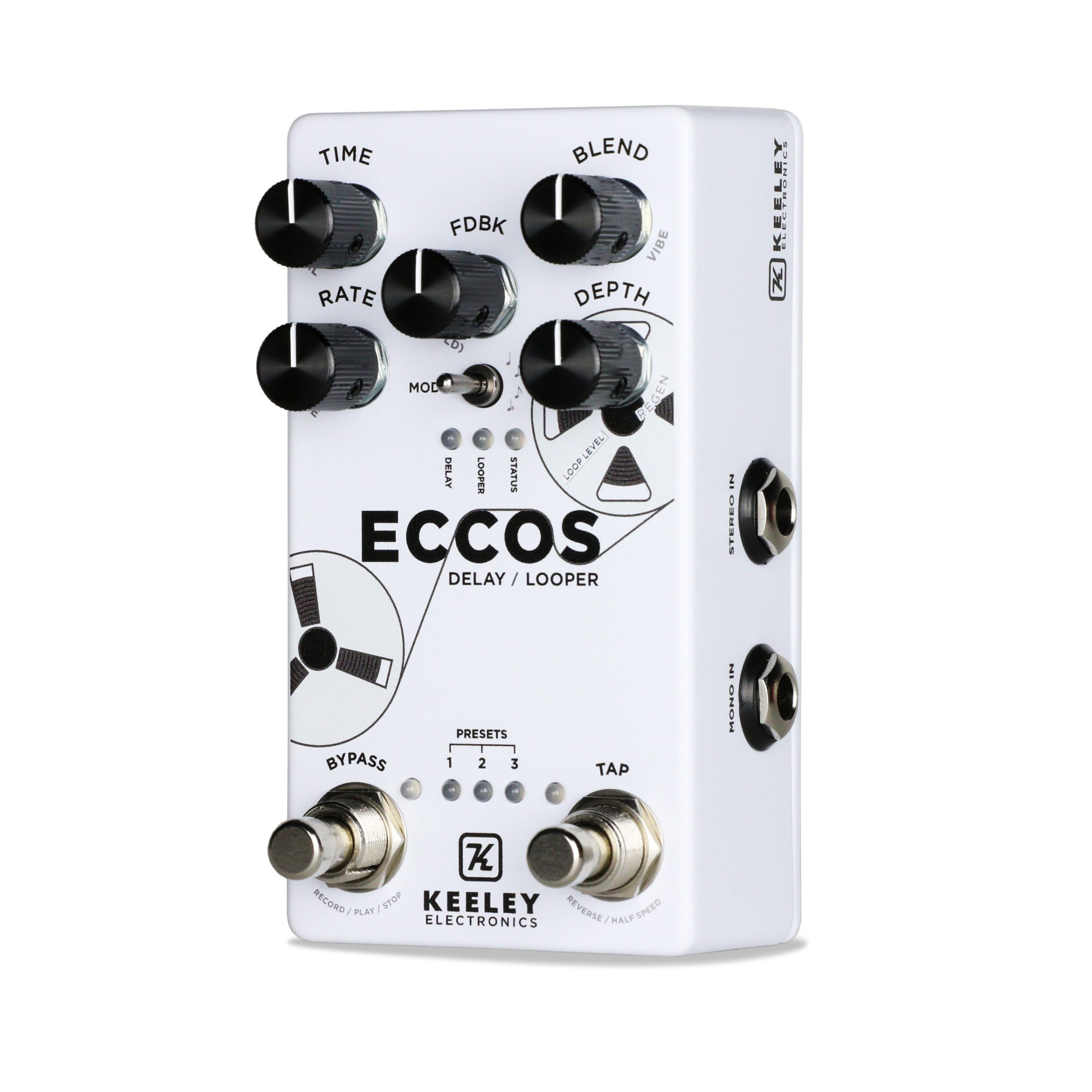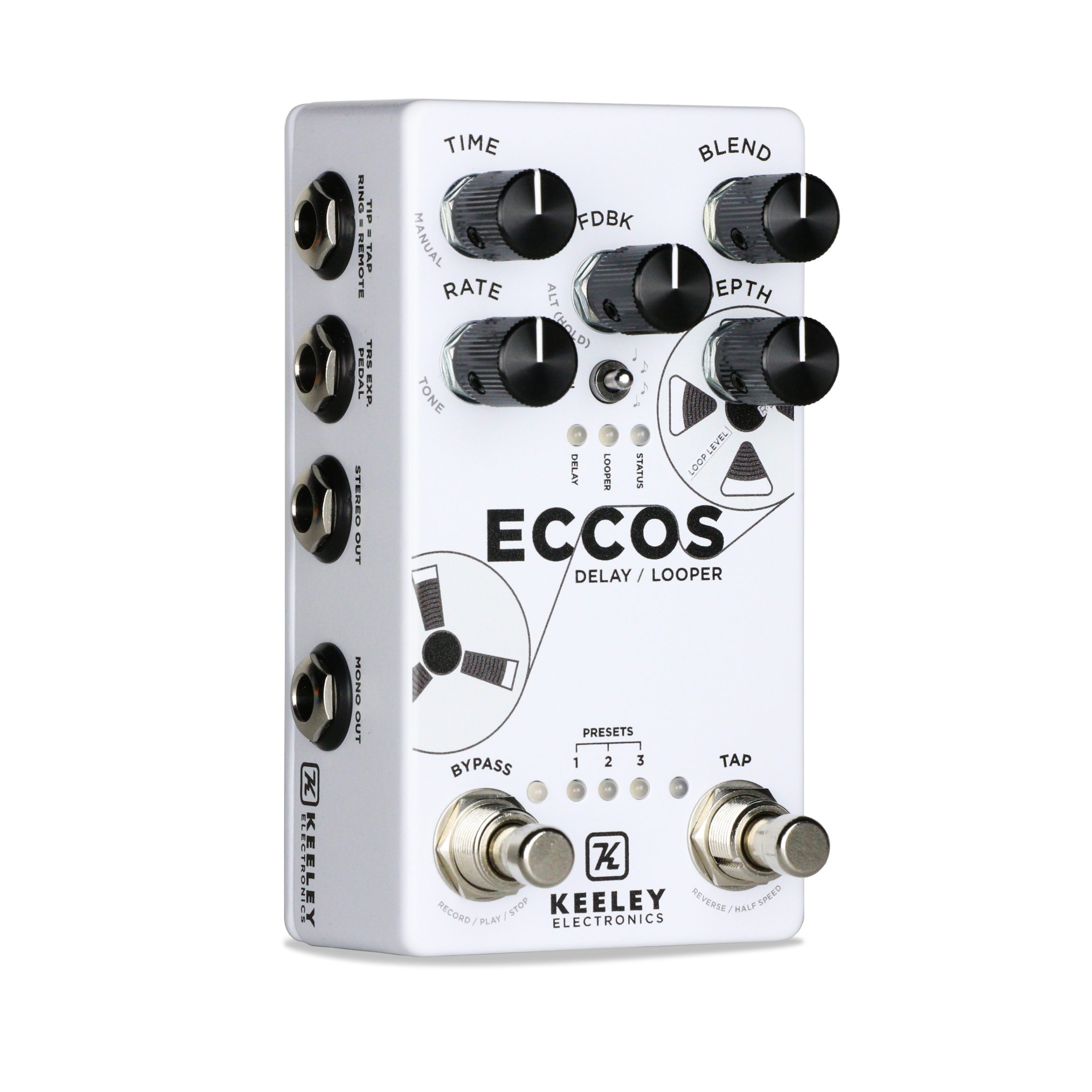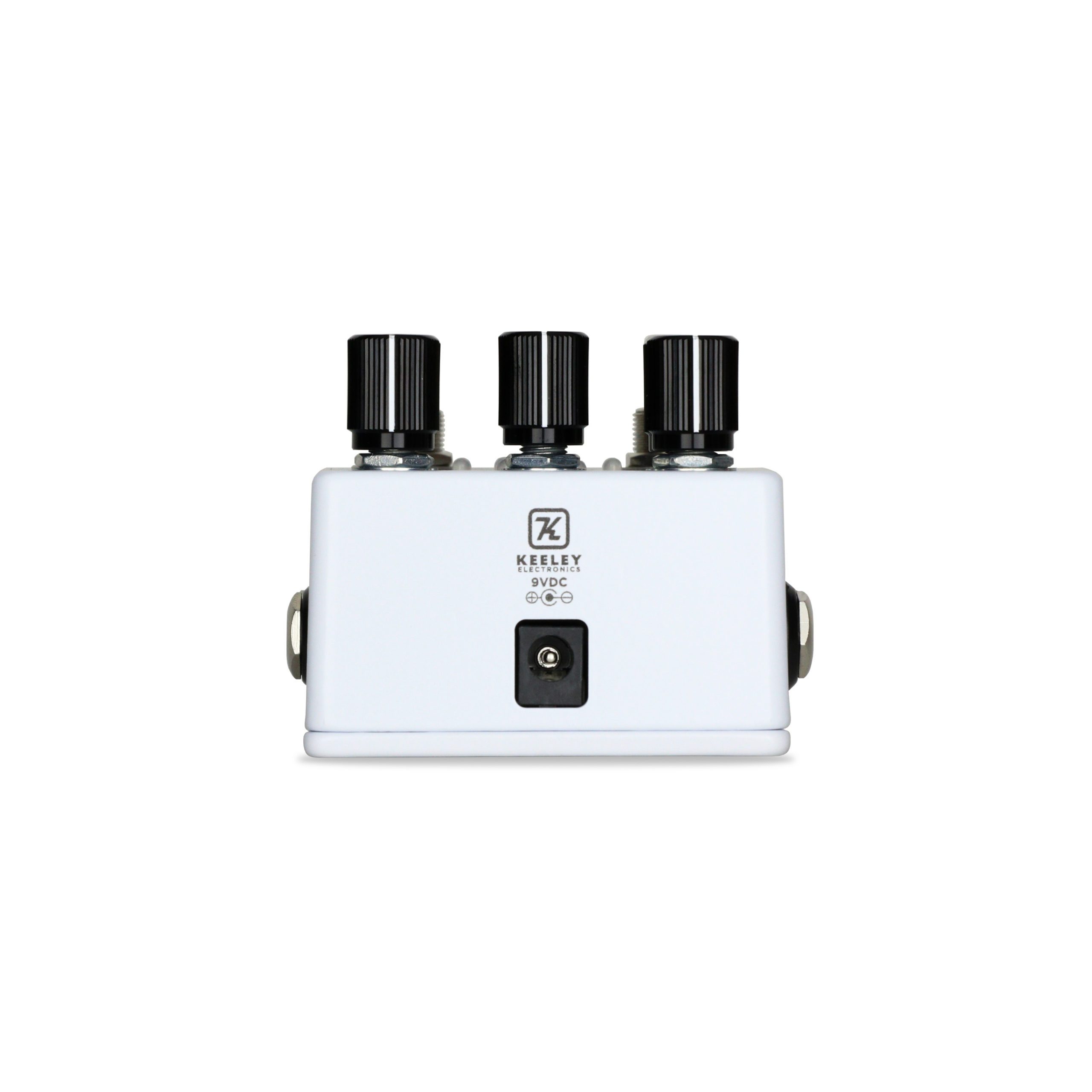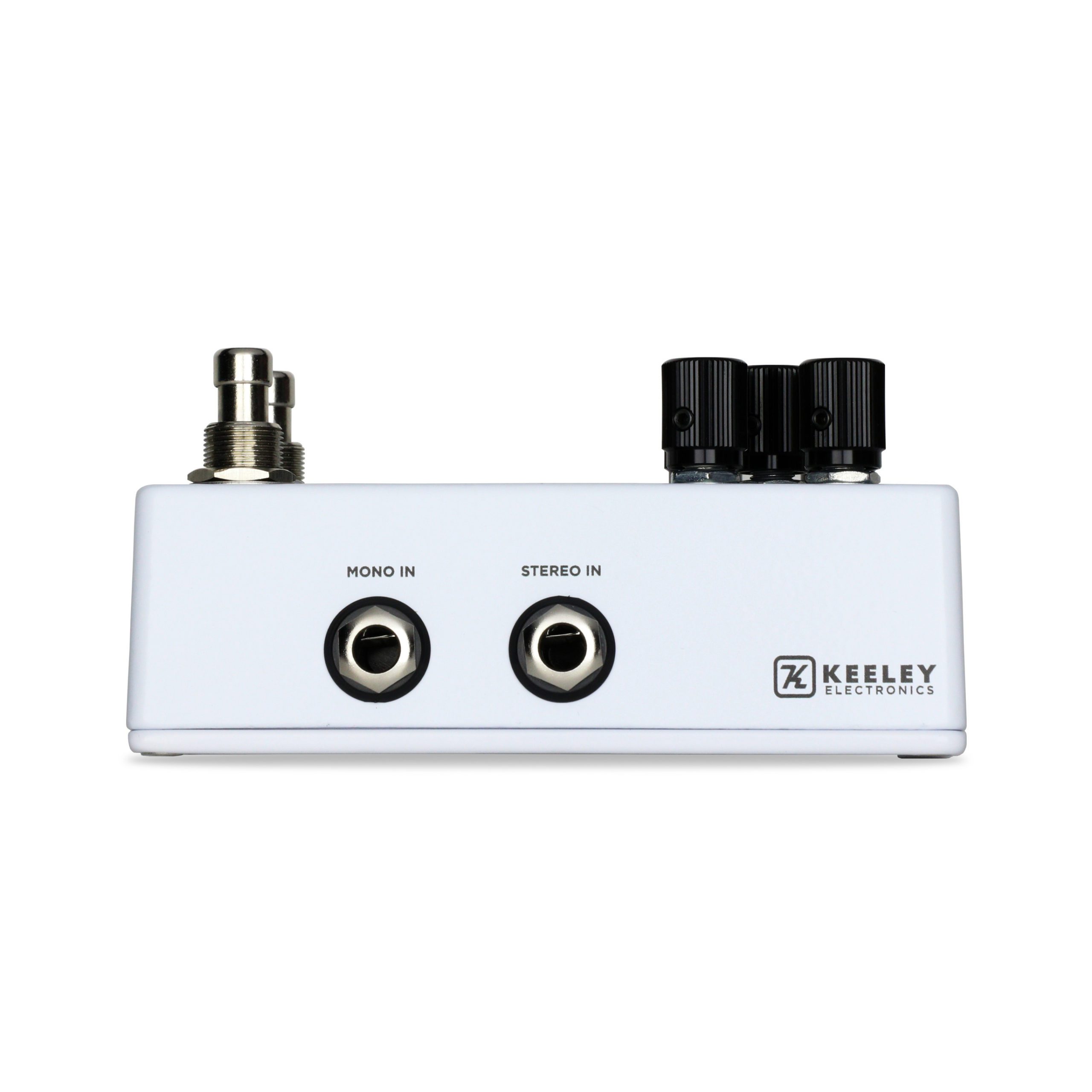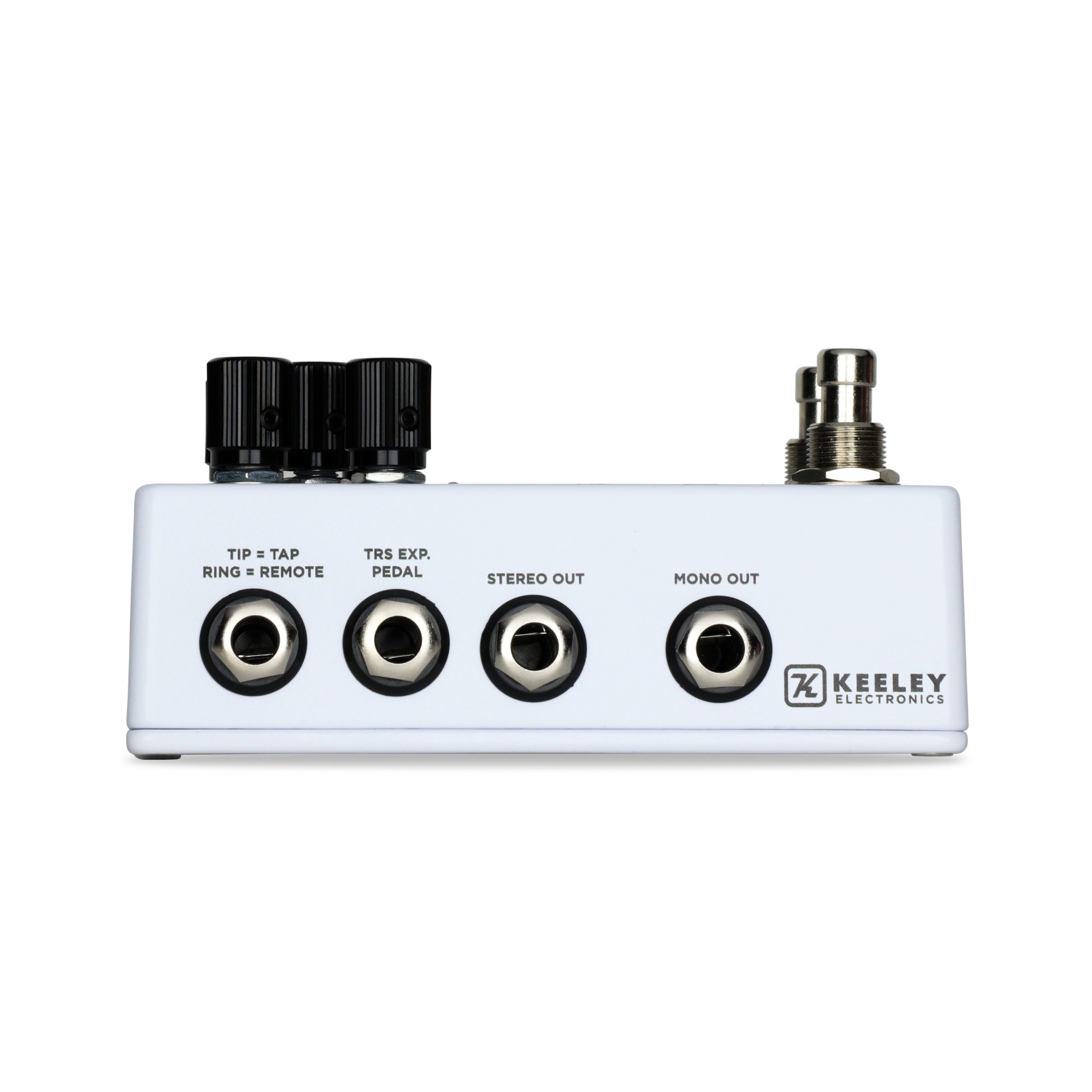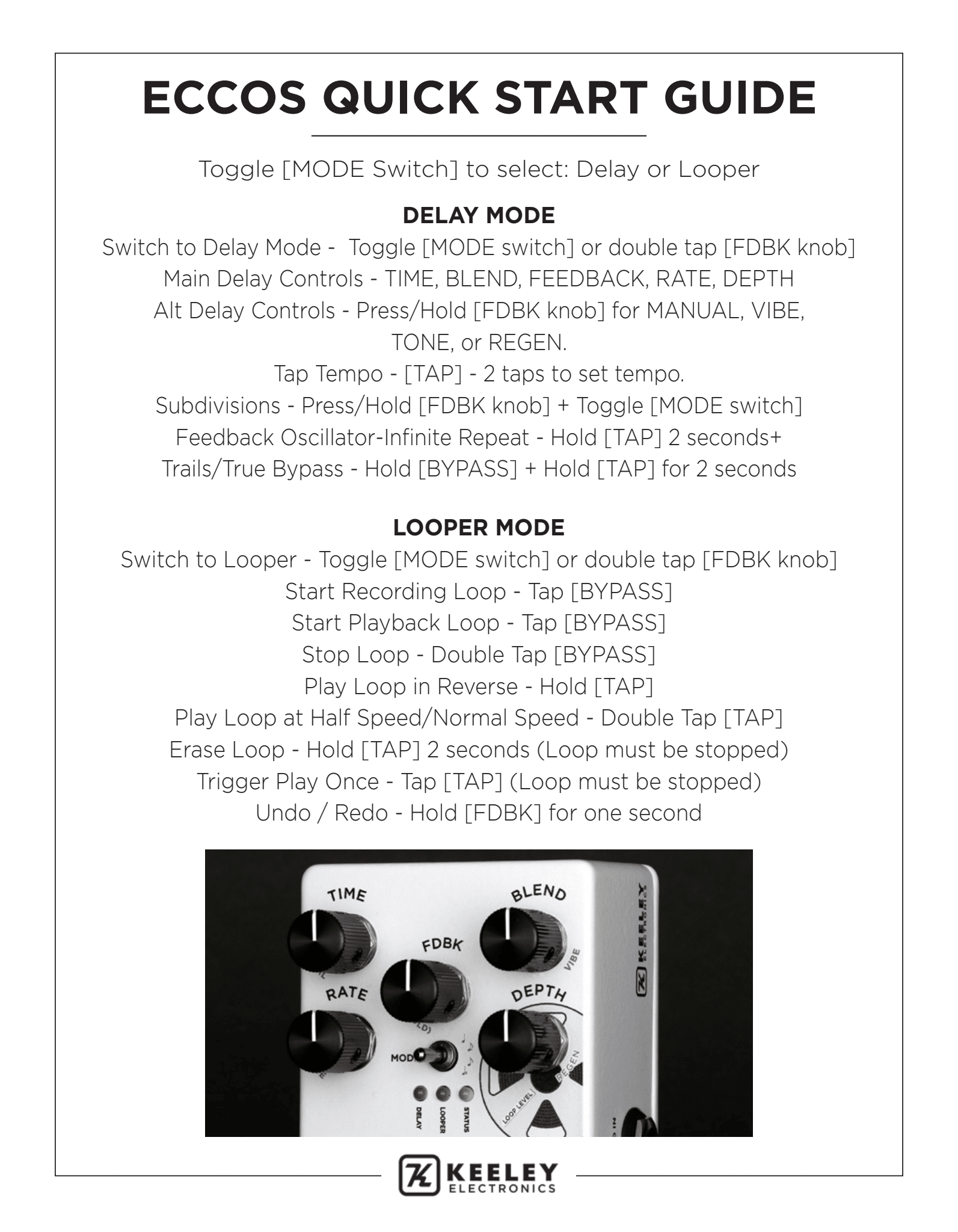 Keeley ECCOS Delay/Looper
The new true-stereo Keeley ECCOS artfully combines a delay pedal and a looper. At the heart of the ECCOS is a neo-vintage delay with unprecedented control over tape-style echoes. Create long and majestic sounding tape flanged delay lines and then switch to the feature-packed Looper to record endless layers of sound! Dual stomp switches in delay mode are for true-bypass, tap-tempo and even endless feedback – but in looper mode they allow you to record, play, reverse, half-speed and even trigger a "play-once". Live or as a studio workstation the delay and looper work together giving you endless room for creating and experimenting in a small footprint. With over three years of development on the Quad 24/56-bit Dream DSP, Keeley has reached the pinnacle of guitar effects sound quality with the amazing new sounds in the ECCOS.
Click for info on shipping, taxes, returns, etc.
Shipping
We offer shipping in to the US and Canada. Each product should have its own shipping cost which will be calculated in your cart as you check out.  Some products are not available for shipping. Shipping times vary per product.
Pickup
You can purchase a product online and then pick it up at our store. You can come during our open hours, or you can schedule an appointment for pickup.
Returns
You can return any purchase if you notify us of the return within 7 days of purchase and have us the item back within 14 days of purchase. We do not pay for shipping to return the item. Upon receipt, we will inspect the item and determine if the condition has changed. If the condition has changed, the refund will be partial to reflect the change in value of the item.
Taxes
Purchases made in our store will have a retail sales tax of 7%. All products purchased on our website will be taxed according to the buyer's location. In-state sales will be taxed at their county-specific rates, and out-of-state purchases will not be taxed.
Layaway
The Local Pickup (TLP) offers layaway on sales of $400 or greater. Here are our layaway terms:
TLP requires a deposit from the buyer of one quarter (1/4) of the total sale cost (purchase price +5% layaway fee + taxes + shipping).
TLP establishes with the buyer a unique payment plan not to exceed 12 months in duration to pay the full amount due.
If a scheduled payment is seven business days late, TLP has the right to cancel the purchase.
If TLP cancels the purchase, TLP will refund any money paid by the buyer, except the deposit. The deposit is non refundable.
The buyer has the right to payoff the full amount and complete the purchase at any time.
The buyer has the right to make extra payments toward the amount due.
Once the purchase is completed (all due money paid in full), the guitar will be delivered either via shipping or scheduled pickup.
-ECCOS is a True Stereo Delay and Looper
-Uber high-fidelity tape flange modulation
-Features include 3 memory presets, subdivisions, trails, runaway feedback
-Huge array of tone and time-based controls with the Alt Hold feature
-Full-featured Looper with reverse and half-speed loop effects
-2 minutes of looping in mono, 60 seconds in stereo,
-Endless layers of recording!
True-Bypass and Tap Tempo on-board or remotely with any style pedal-switcher
-Expression pedal assignment over any parameter and in any direction
-Pro Rig designed, remote control thru 1/4″ jacks for live use with pedal switcher systems
-100% analog dry signal, audiophile designed input to output
-Stereo True-Bypass/Trails, switchable on the fly
-9 Volt DC, 115mA low-current design
-Made in Edmond, USA