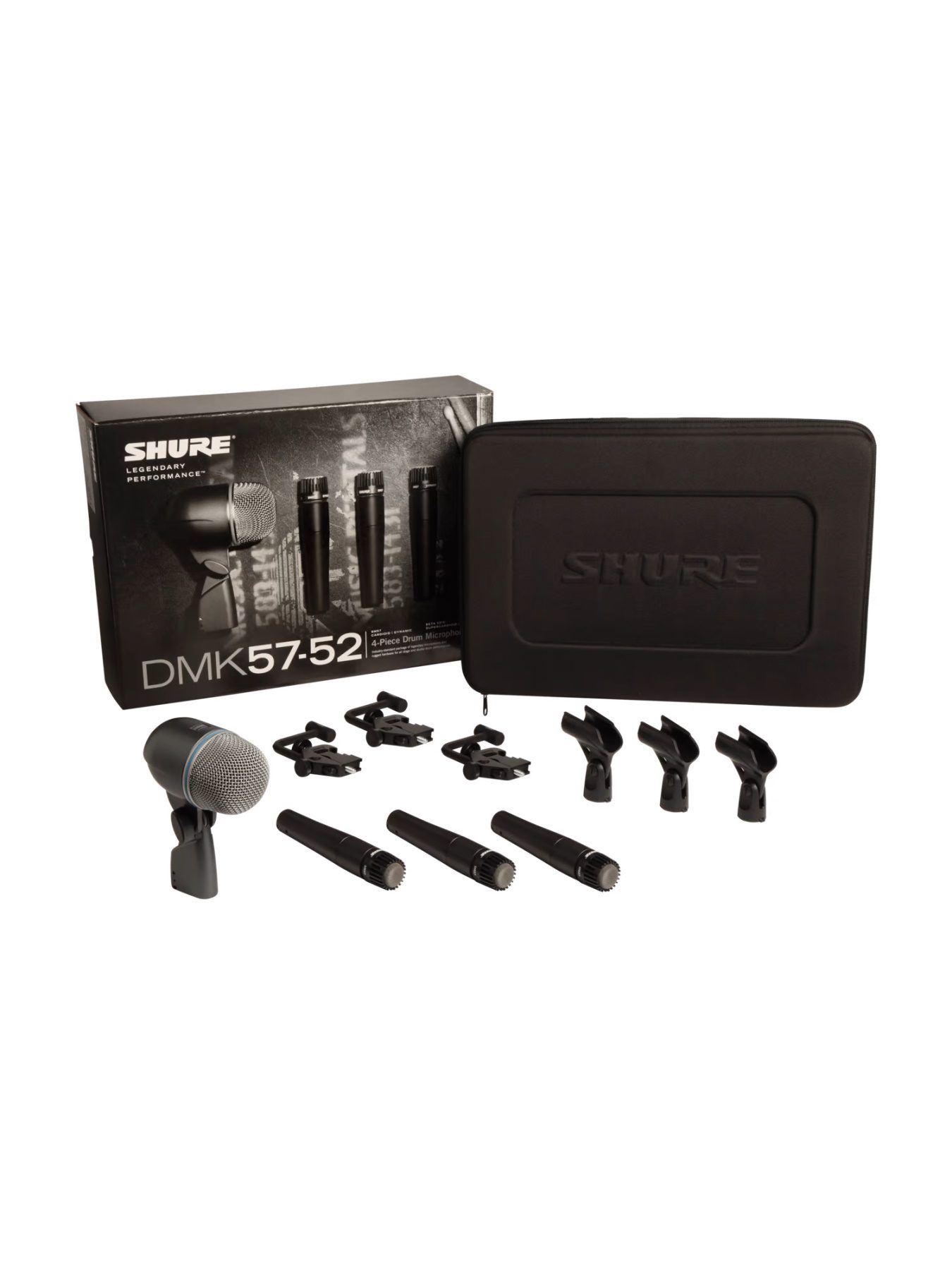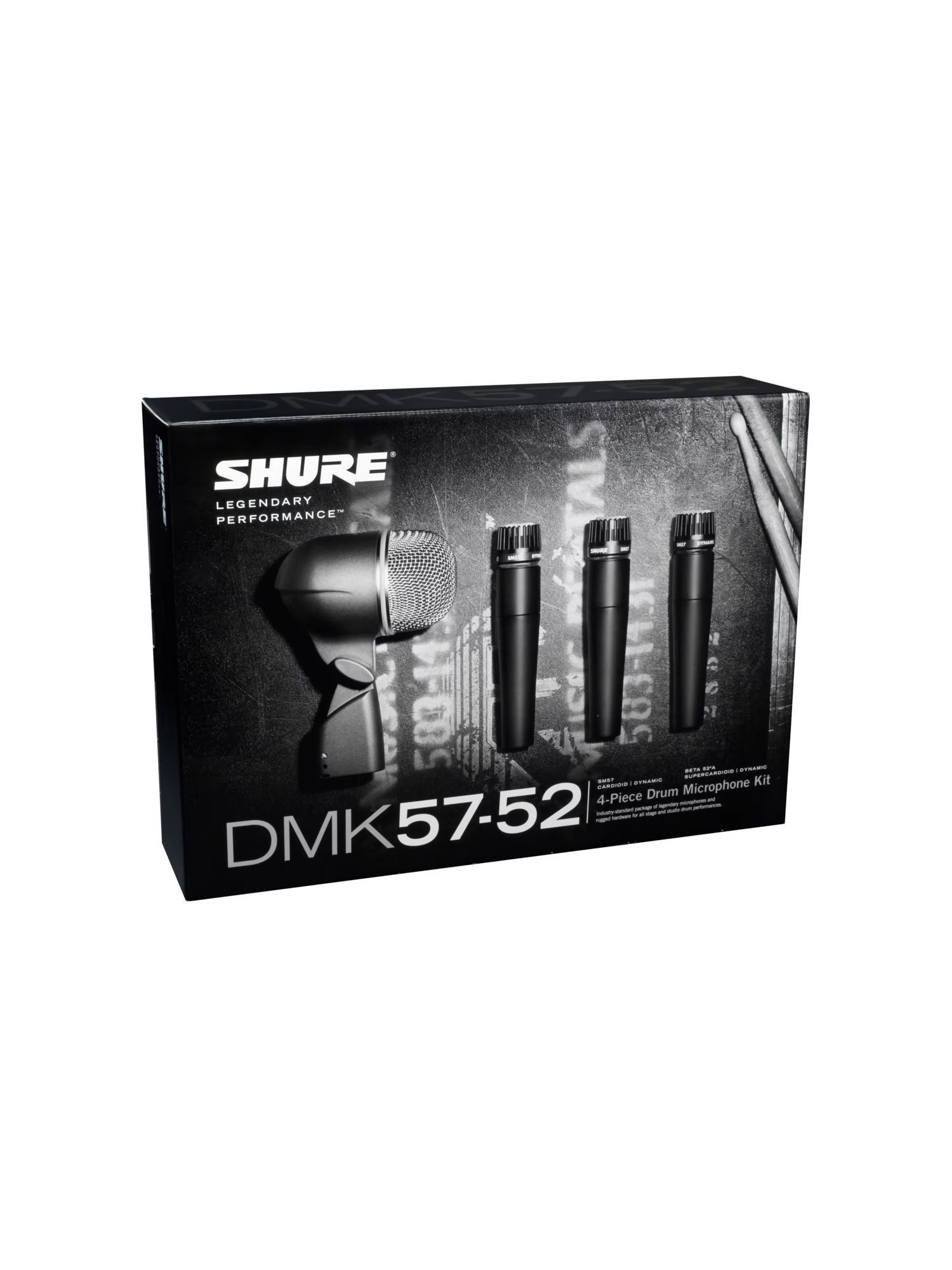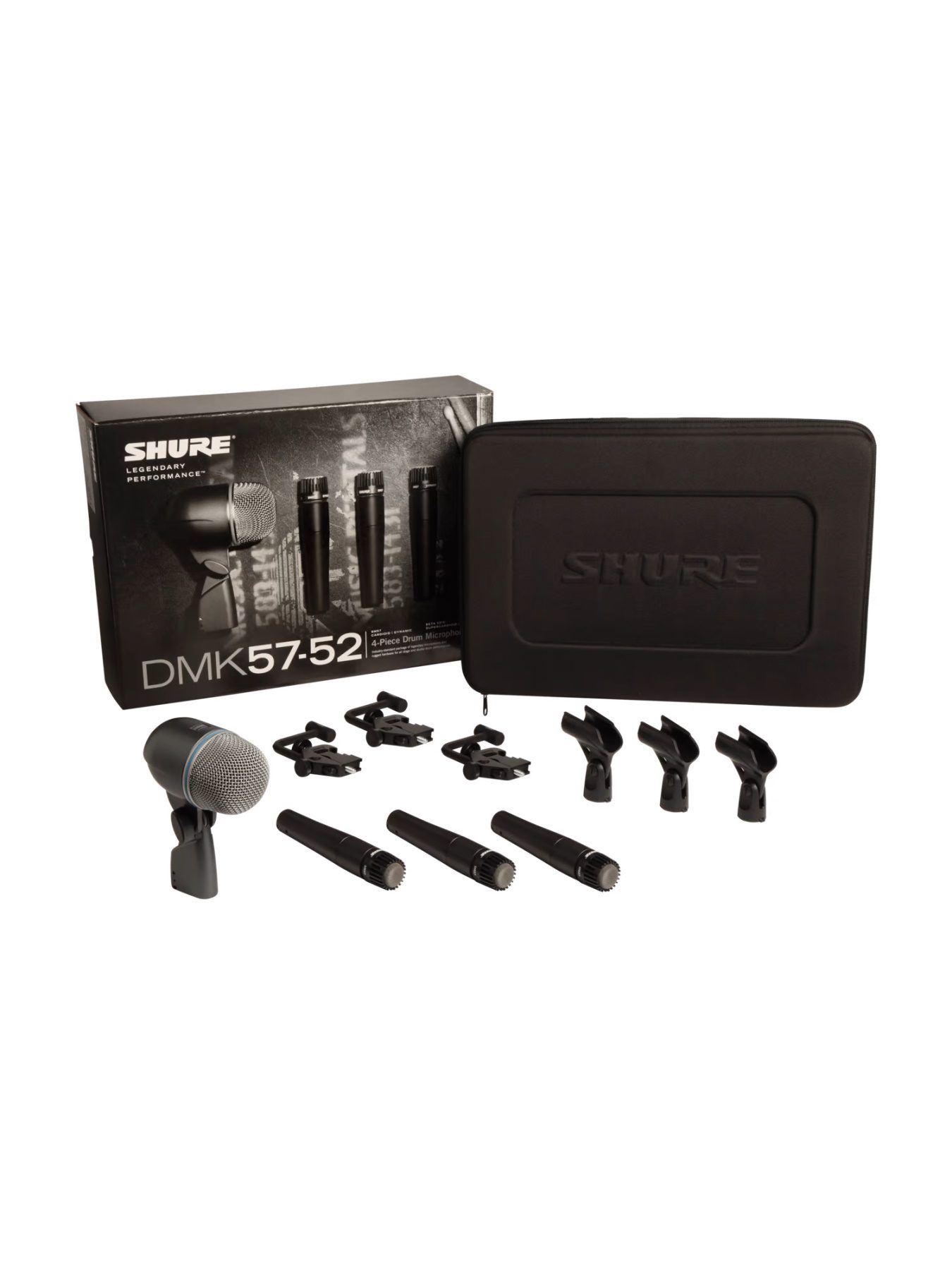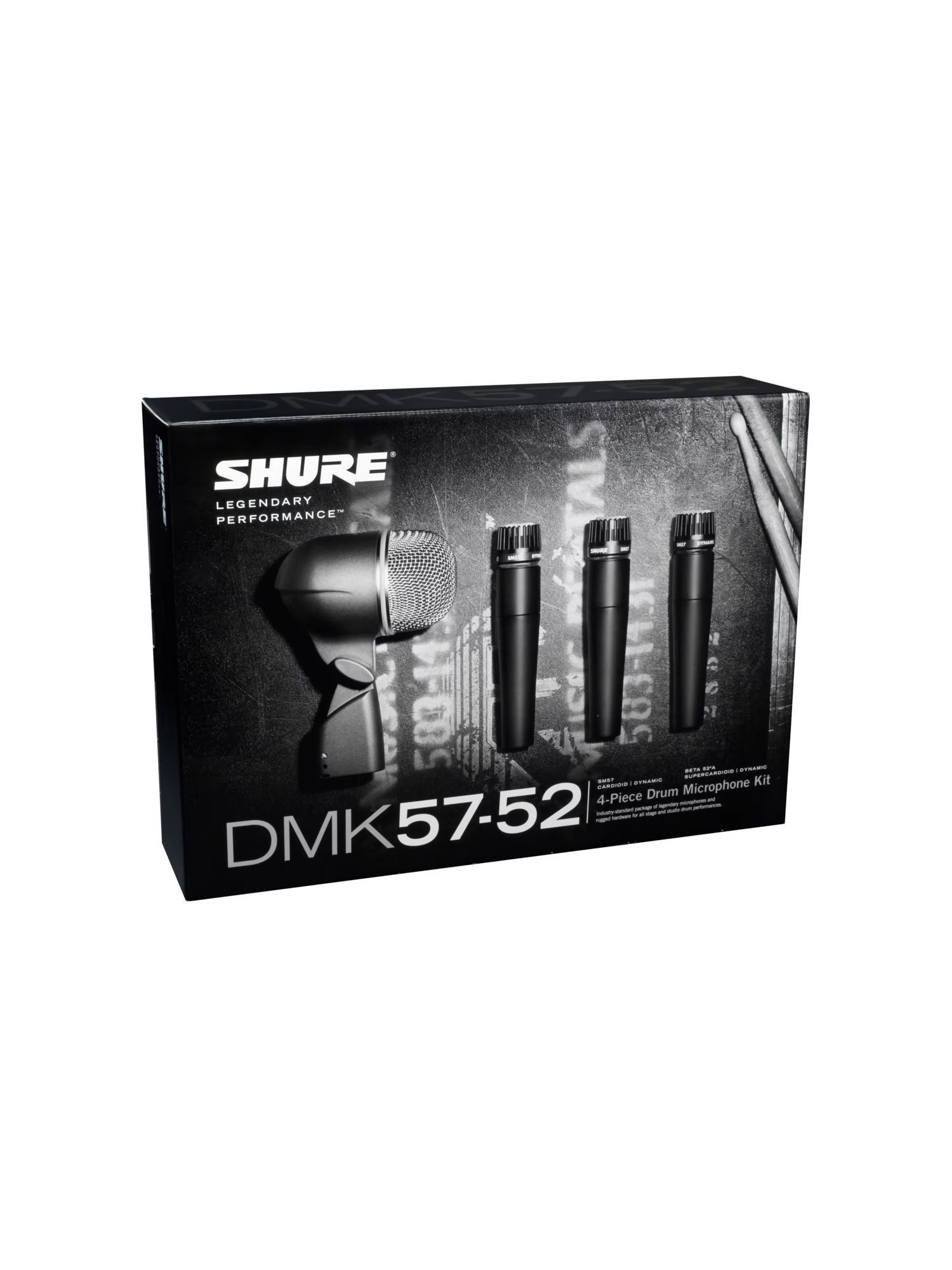 Shure DMK57-52 – Drum Microphone Kit
Industry-standard drum microphone and hardware kit features options for kick drum, snare drum, rack toms, floor toms, and congas.
The DMK57-52 Drum Mic Kit is a conveniently packaged selection of microphones and mounts, designed to offer a core package of microphones for recording and performing drummers at a great price.
Click for info on shipping, taxes, returns, etc.
Shipping
We offer shipping in to the US and Canada. Each product should have its own shipping cost which will be calculated in your cart as you check out.  Some products are not available for shipping. Shipping times vary per product.
Pickup
You can purchase a product online and then pick it up at our store. You can come during our open hours, or you can schedule an appointment for pickup.
Returns
You can return any purchase if you notify us of the return within 7 days of purchase and have us the item back within 14 days of purchase. We do not pay for shipping to return the item. Upon receipt, we will inspect the item and determine if the condition has changed. If the condition has changed, the refund will be partial to reflect the change in value of the item.
Taxes
Purchases made in our store will have a retail sales tax of 7%. All products purchased on our website will be taxed according to the buyer's location. In-state sales will be taxed at their county-specific rates, and out-of-state purchases will not be taxed.
Layaway
The Local Pickup (TLP) offers layaway on sales of $400 or greater. Here are our layaway terms:
TLP requires a deposit from the buyer of one quarter (1/4) of the total sale cost (purchase price +5% layaway fee + taxes + shipping).
TLP establishes with the buyer a unique payment plan not to exceed 12 months in duration to pay the full amount due.
If a scheduled payment is seven business days late, TLP has the right to cancel the purchase.
If TLP cancels the purchase, TLP will refund any money paid by the buyer, except the deposit. The deposit is non refundable.
The buyer has the right to payoff the full amount and complete the purchase at any time.
The buyer has the right to make extra payments toward the amount due.
Once the purchase is completed (all due money paid in full), the guitar will be delivered either via shipping or scheduled pickup.
Features:
SM57: The industry standard for snare, and a reliable, high-performing choice for toms, the Shure SM57 features a contoured frequency response that cuts through the mix with exceptional impact, while reproducing sound accurately.
BETA 52A®: Perfect for the kick drum, this mic derives low-end punch and sonic presence from a carefully tailored frequency response. Equipped with its own pneumatic shock mount, the BETA 52A is designed with an integral locking stand mount for easy set up.
A56D: This universal drum mount system can be used to position mics virtually anywhere — drum rims, mic stands, even cymbal stands. Designed with captive parts to prevent the loss of individual pieces, the A56D is small, secure, and can be used with any standard mic.
Carrying case included.
In the Box:
3 – SM57 Dynamic Microphone for Snare and Toms
1 – BETA52A Dynamic Microphone for Kick Drum
3 – A56D Universal Drum Mounting System
1 – Rugged Carrying Case