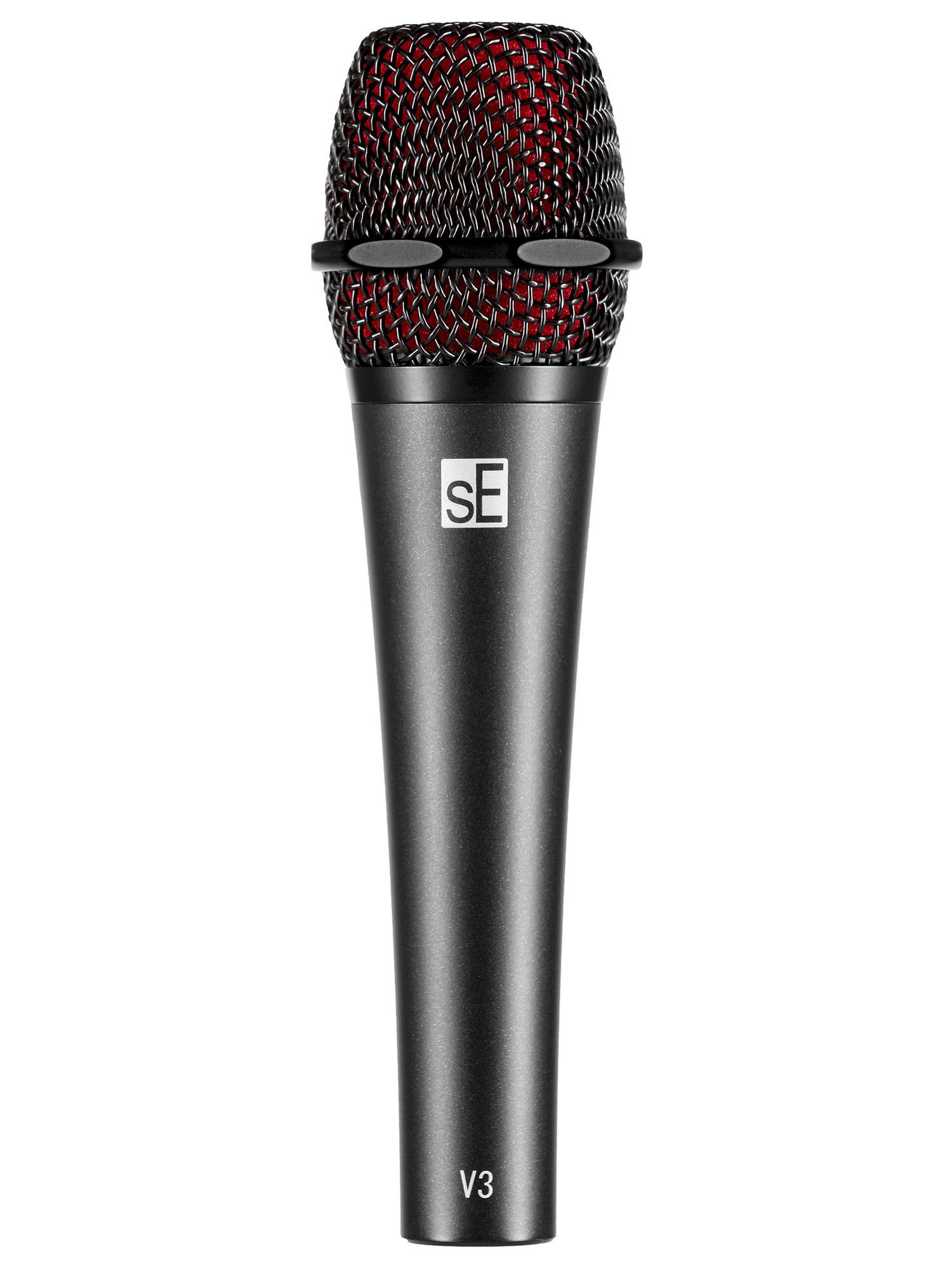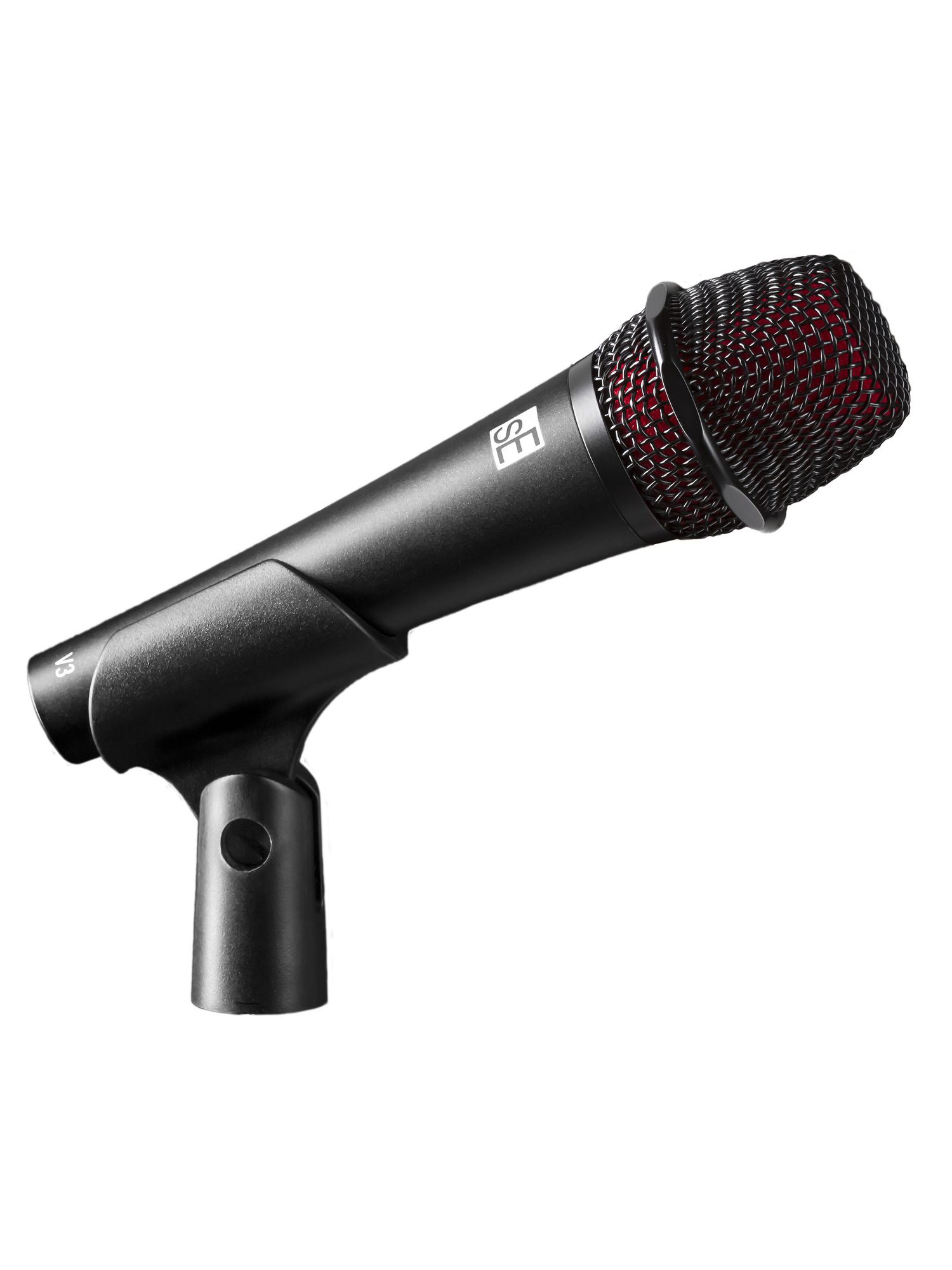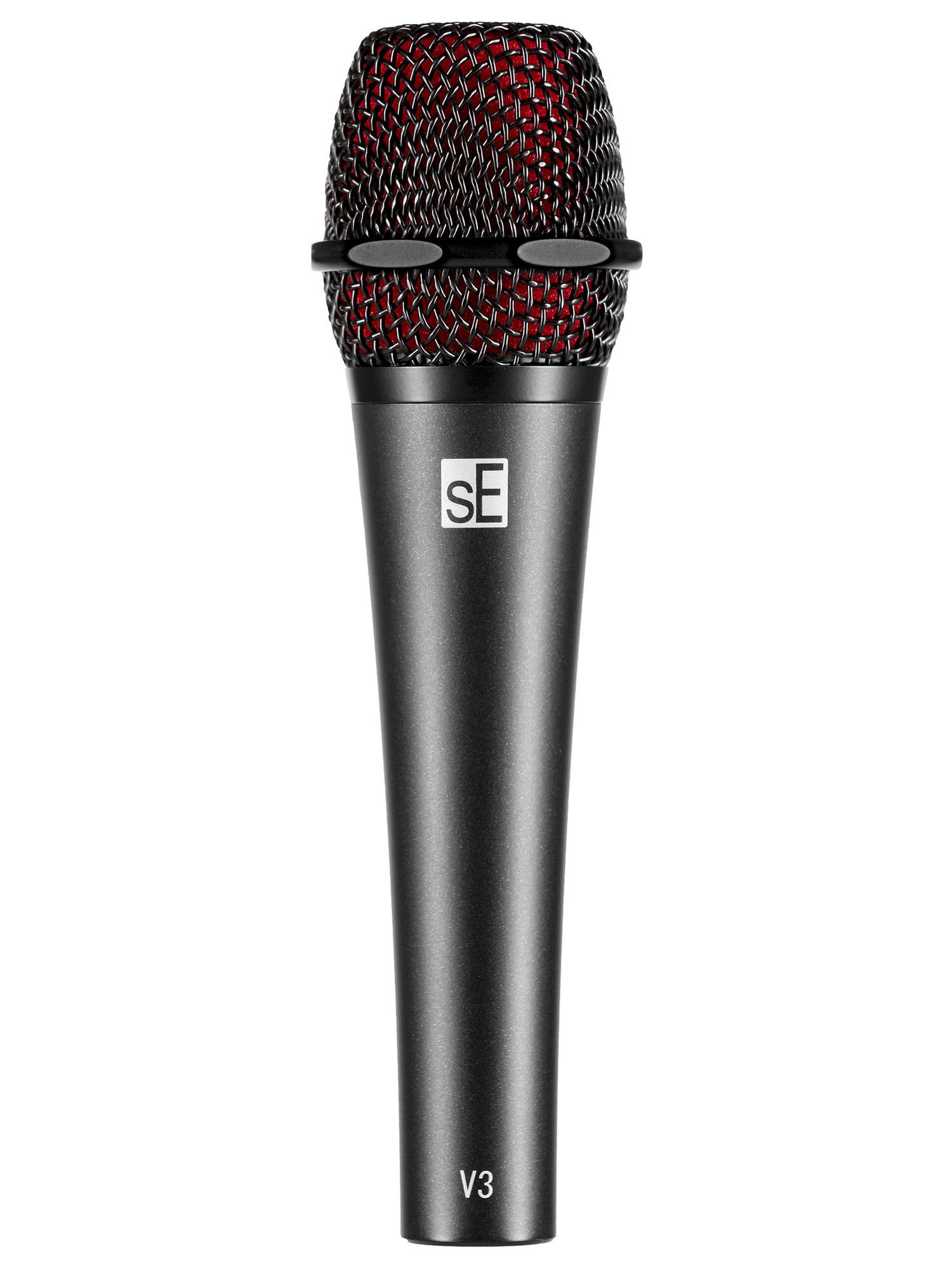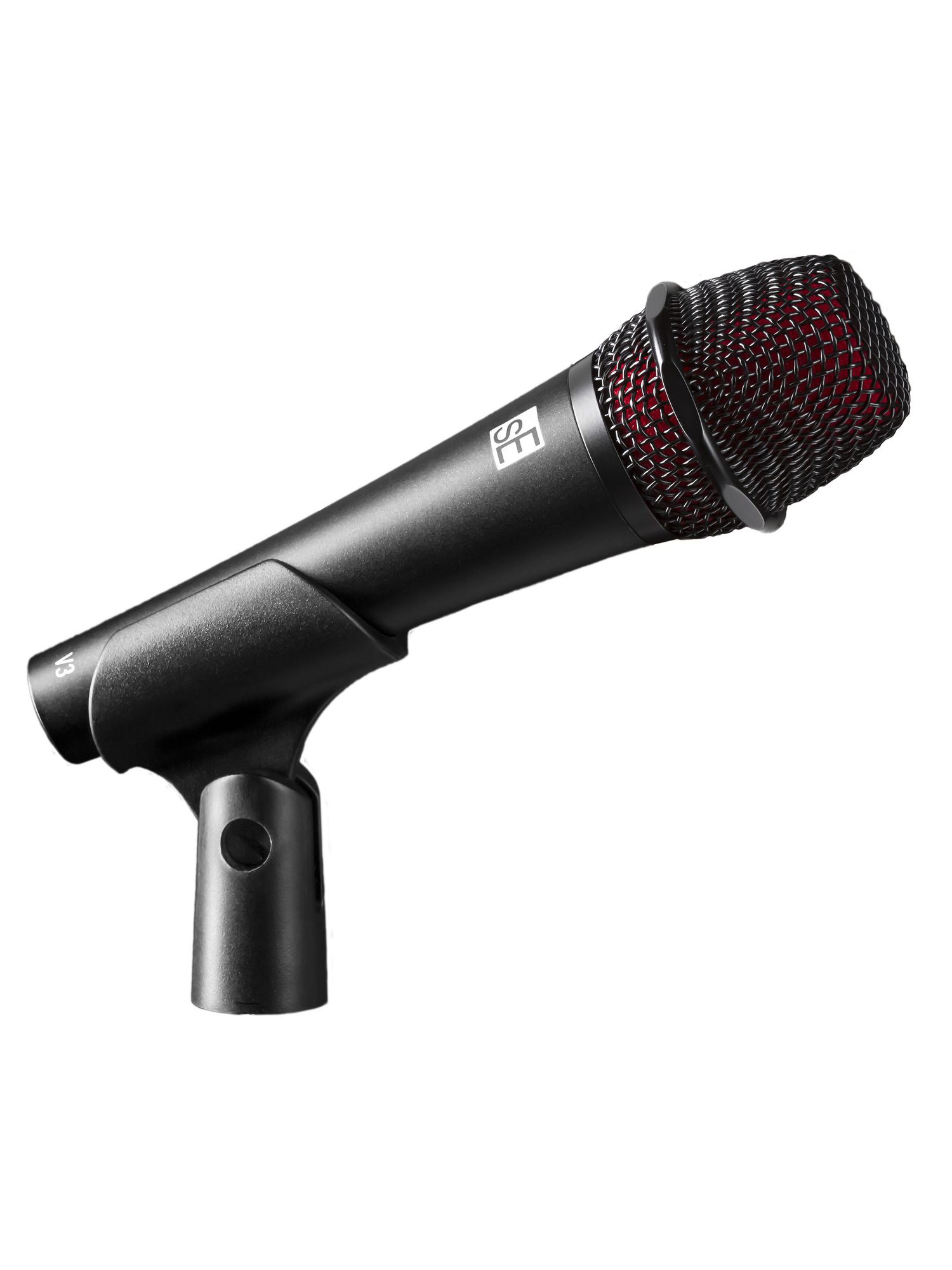 SE V3 All Purpose Dynamic Cardioid Microphone
ALL-METAL HOUSING & BEVELED SPRING STEEL GRILLE: -The V3's road-ready design is all metal – no plastic parts here. The chassis' high quality, highly durable zinc alloy is designed to hold up under on-stage stress for years, and the spring steel mesh grille is dent-proof and corrosion-free for perfect reliability. -The beveled edge around the grille prevents your mic from rolling around when you put it down on top of your amp or the stage floor. -The V3's gold-plated XLR connector also ensures a loss-free and reliable signal connection for years to come.
Click for info on shipping, taxes, returns, etc.
Shipping
We offer shipping in to the US and Canada. Each product should have its own shipping cost which will be calculated in your cart as you check out.  Some products are not available for shipping. Shipping times vary per product.
Pickup
You can purchase a product online and then pick it up at our store. You can come during our open hours, or you can schedule an appointment for pickup.
Returns
You can return any purchase if you notify us of the return within 7 days of purchase and have us the item back within 14 days of purchase. We do not pay for shipping to return the item. Upon receipt, we will inspect the item and determine if the condition has changed. If the condition has changed, the refund will be partial to reflect the change in value of the item.
Taxes
Purchases made in our store will have a retail sales tax of 7%. All products purchased on our website will be taxed according to the buyer's location. In-state sales will be taxed at their county-specific rates, and out-of-state purchases will not be taxed.
Layaway
The Local Pickup (TLP) offers layaway on sales of $400 or greater. Here are our layaway terms:
TLP requires a deposit from the buyer of one quarter (1/4) of the total sale cost (purchase price +5% layaway fee + taxes + shipping).
TLP establishes with the buyer a unique payment plan not to exceed 12 months in duration to pay the full amount due.
If a scheduled payment is seven business days late, TLP has the right to cancel the purchase.
If TLP cancels the purchase, TLP will refund any money paid by the buyer, except the deposit. The deposit is non refundable.
The buyer has the right to payoff the full amount and complete the purchase at any time.
The buyer has the right to make extra payments toward the amount due.
Once the purchase is completed (all due money paid in full), the guitar will be delivered either via shipping or scheduled pickup.
The Local Pickup is a guitar store in Rock Hill, SC - specializing in vintage and used guitars, as well as boutique brand clothing, and guitar gear and accessories.
INTERNAL WINDSCREEN: -Efficiently reduces unwanted wind noise and plosive pops….and just in case you don't like our stylish "sE Red" color, we've included a spare black windscreen in the box for you. SPECIALIZED VOICE COIL: -The dynamic element in the V3 has been custom-developed for a smooth, natural sound on any voice or instrument – and its cardioid capsule design helps efficiently isolate your voice from other on-stage sounds, ensuring plenty of gain before feedback. -Proven Neodymium magnets, tight production tolerances & high-end workmanship ensure excellent sensitivity, superior sound quality and superb consistency. PATENTED INTEGRATED SHOCK MOUNT: -The V3's brand new, patented shockmount efficiently decouples the capsule from mechanical vibration, providing exceptionally low handling noise as compared to other mics in its class. This means you can feel free to move around on stage without fear of rumbles, pops, or anything other than your voice coming through.
Frequency Range-50hz to 16khz
Neodymium Magnet
Copper voice coil
Sensitivity- 2.5mV/Pa
Impedence-600 ohms