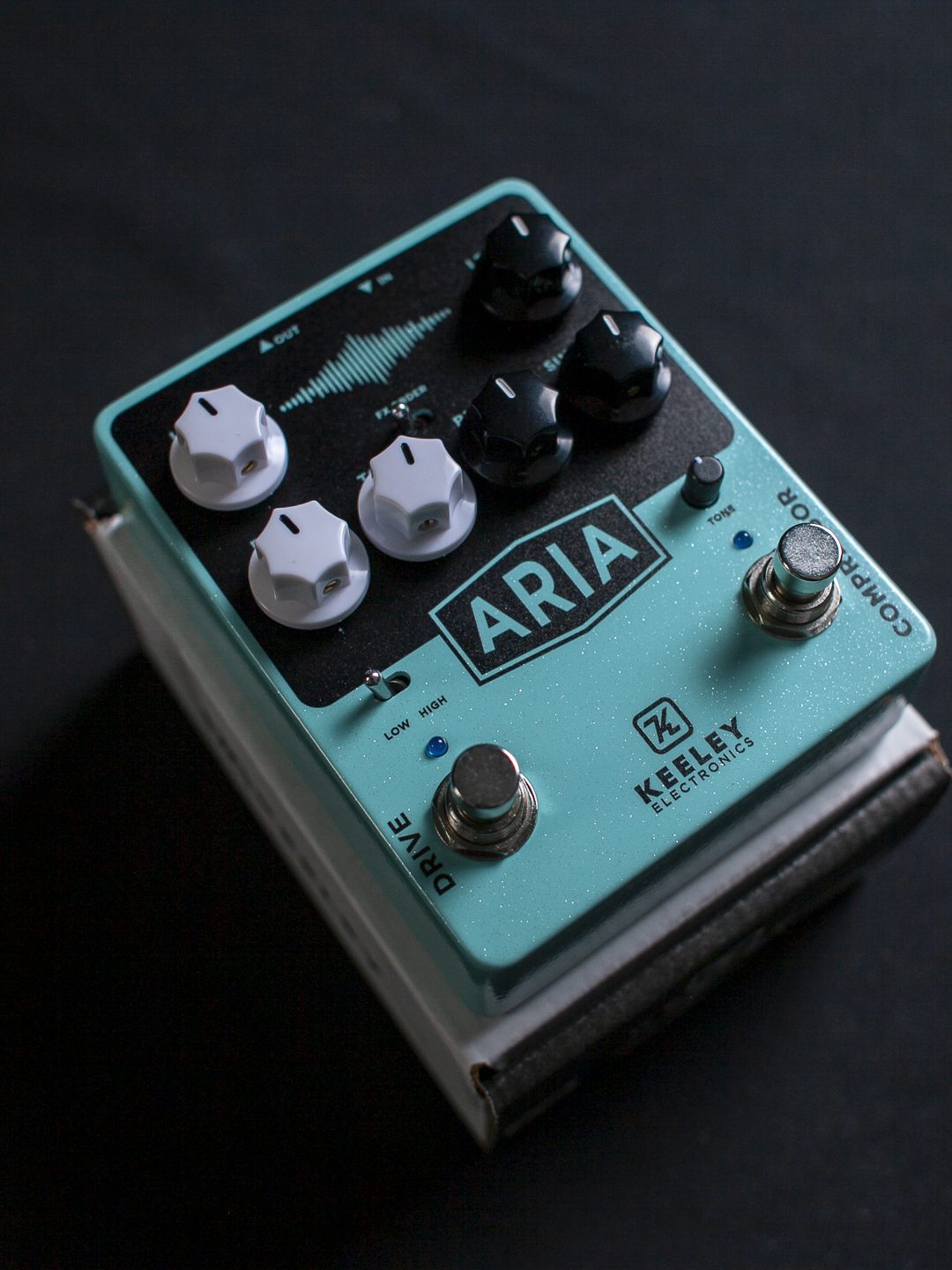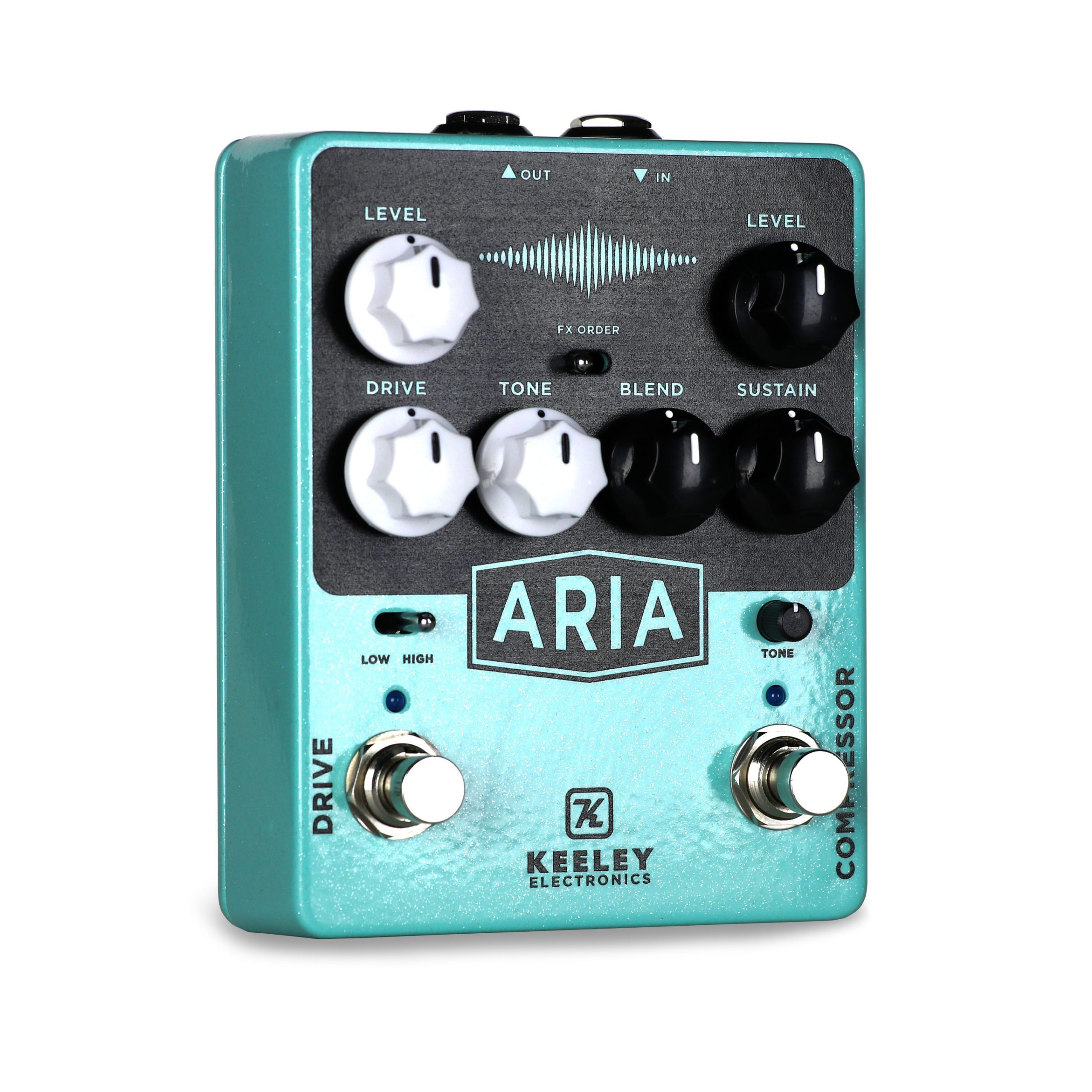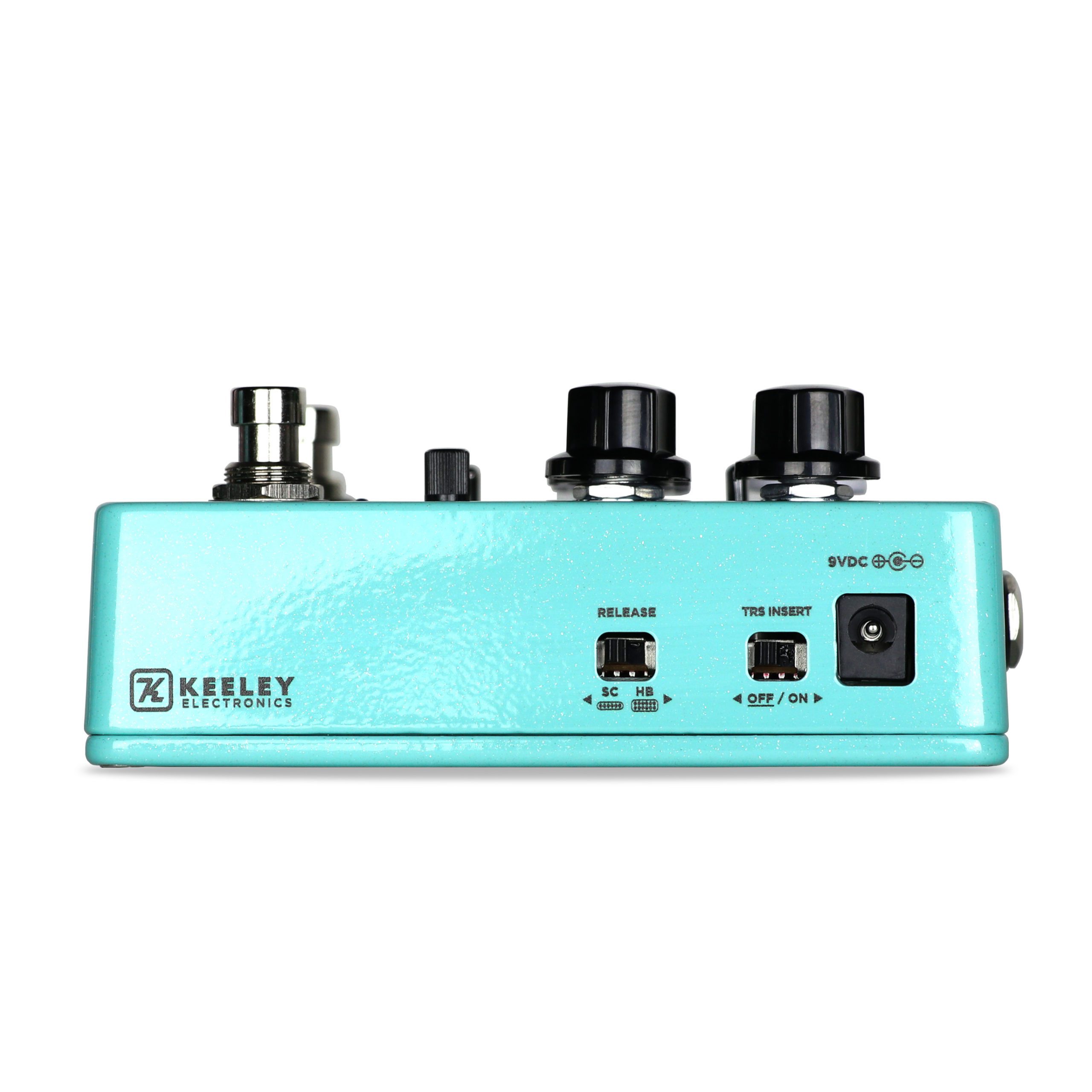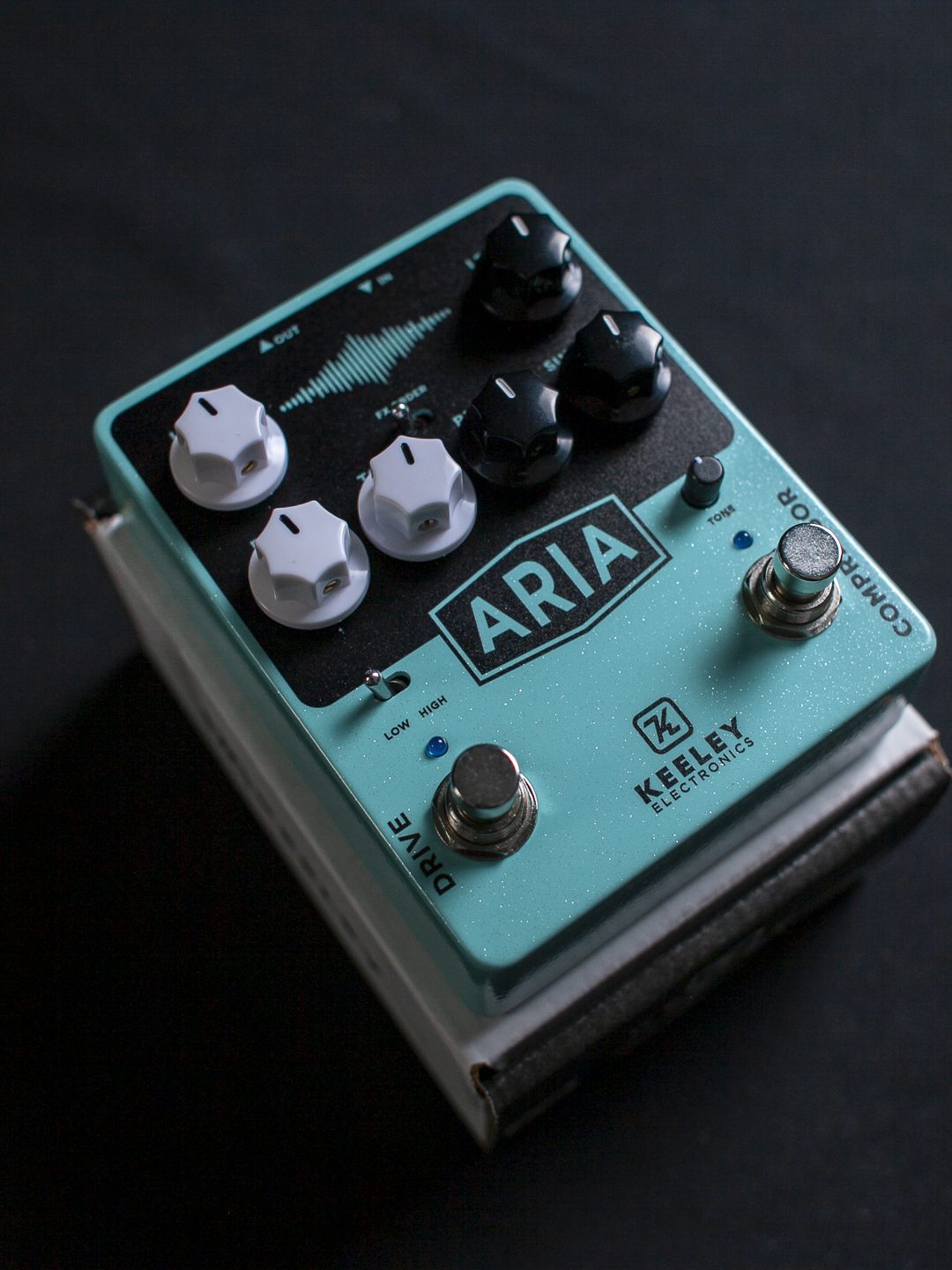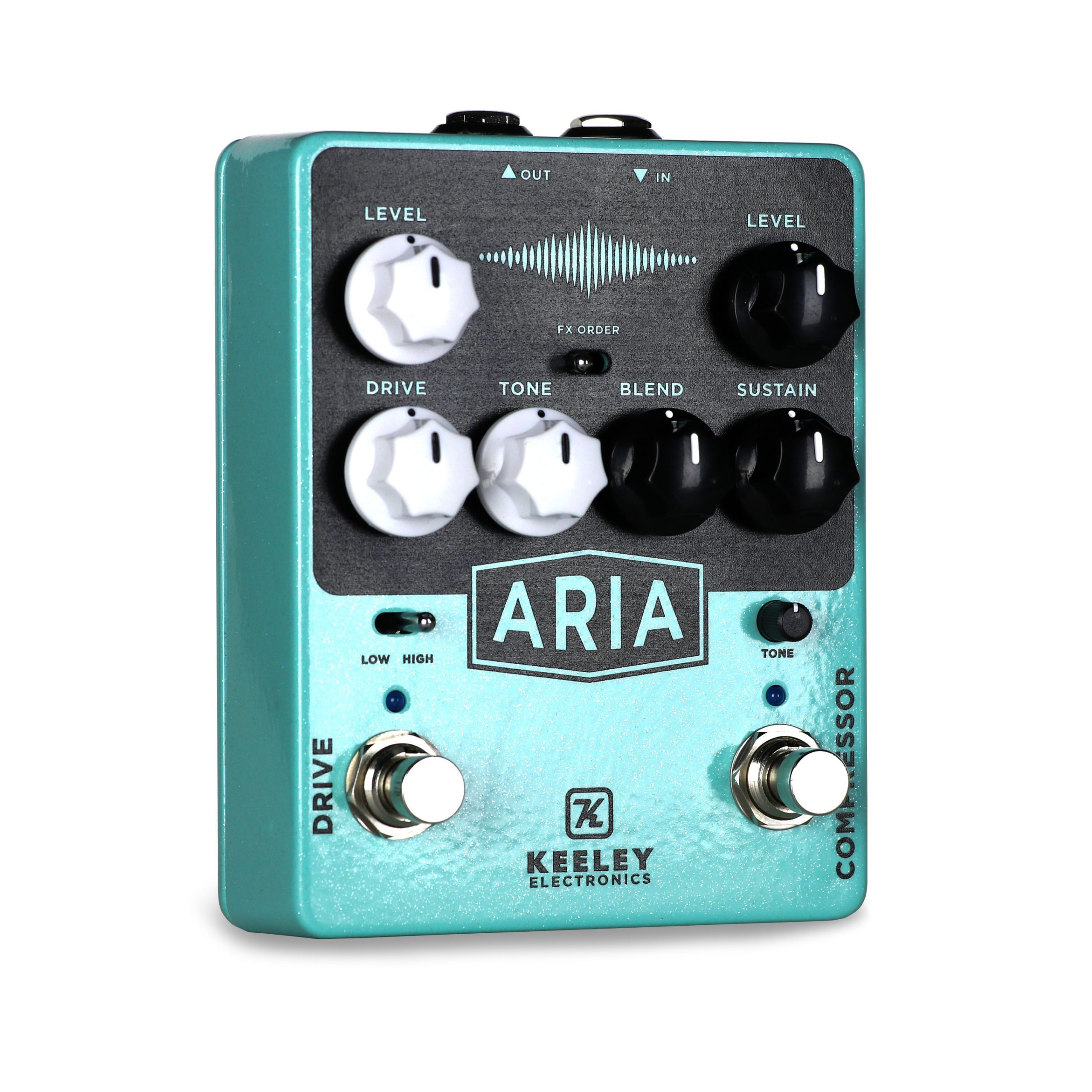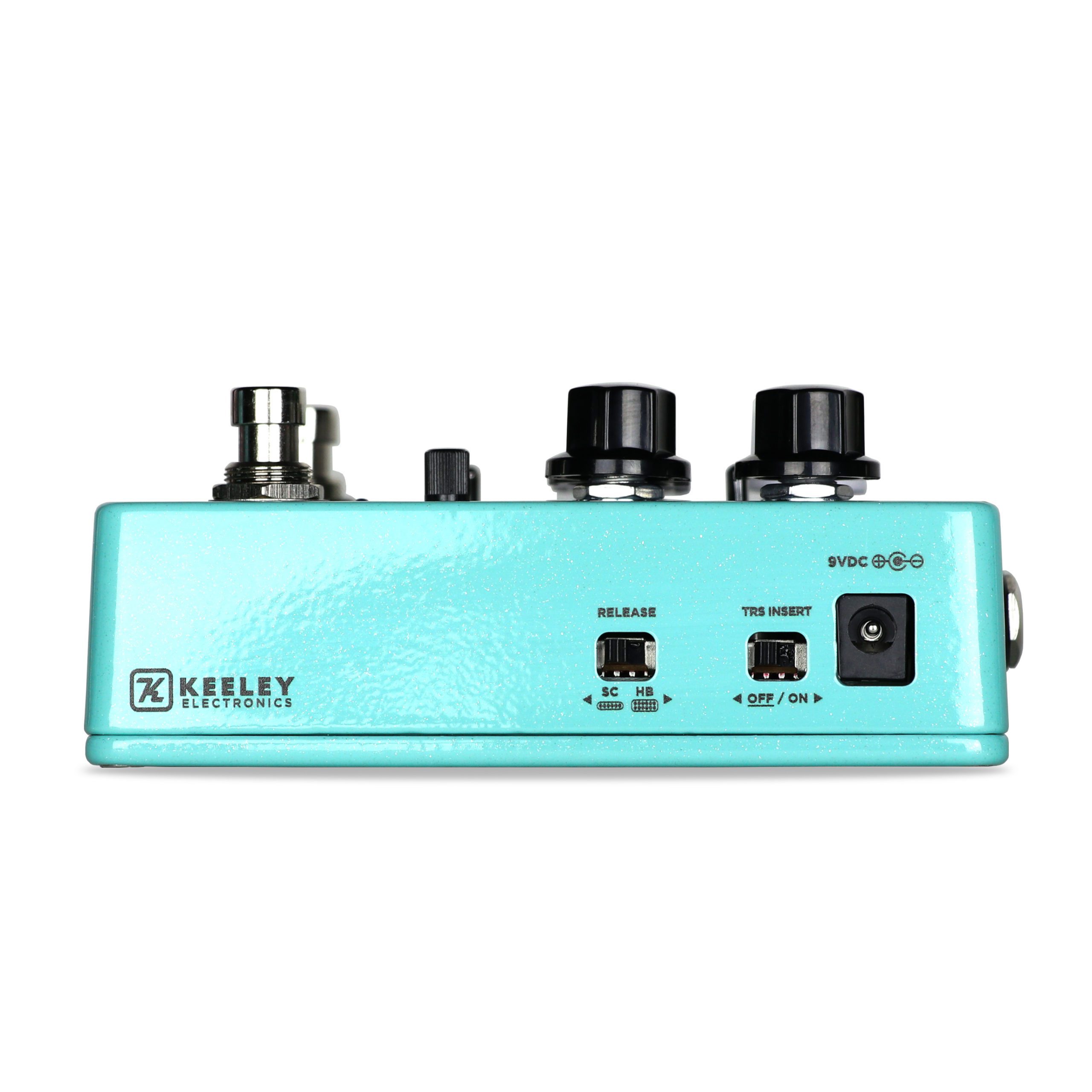 Keeley Aria Compressor Overdrive
Keeley has combined his most popular two effects, Drive and Compression!
The legendary Keeley Compressor and Red Dirt Overdrive have been packed into one small and powerful stomp box!
Swap the order of the compressor and drive for amazing sonic versatility…on the fly!
Click for info on shipping, taxes, returns, etc.
Shipping
We offer shipping in to the US and Canada. Each product should have its own shipping cost which will be calculated in your cart as you check out.  Some products are not available for shipping. Shipping times vary per product.
Pickup
You can purchase a product online and then pick it up at our store. You can come during our open hours, or you can schedule an appointment for pickup.
Returns
You can return any purchase if you notify us of the return within 7 days of purchase and have us the item back within 14 days of purchase. We do not pay for shipping to return the item. Upon receipt, we will inspect the item and determine if the condition has changed. If the condition has changed, the refund will be partial to reflect the change in value of the item.
Taxes
Purchases made in our store will have a retail sales tax of 7%. All products purchased on our website will be taxed according to the buyer's location. In-state sales will be taxed at their county-specific rates, and out-of-state purchases will not be taxed.
Layaway
The Local Pickup (TLP) offers layaway on sales of $400 or greater. Here are our layaway terms:
TLP requires a deposit from the buyer of one quarter (1/4) of the total sale cost (purchase price +5% layaway fee + taxes + shipping).
TLP establishes with the buyer a unique payment plan not to exceed 12 months in duration to pay the full amount due.
If a scheduled payment is seven business days late, TLP has the right to cancel the purchase.
If TLP cancels the purchase, TLP will refund any money paid by the buyer, except the deposit. The deposit is non refundable.
The buyer has the right to payoff the full amount and complete the purchase at any time.
The buyer has the right to make extra payments toward the amount due.
Once the purchase is completed (all due money paid in full), the guitar will be delivered either via shipping or scheduled pickup.
2 Mode Overdrive – High Gain and Smooth Saturation in one mode – Clean and Bold in Low Gain mode
TRS insert jacks allow any number of effects to be inserted in between the Compressor and Drive circuits for added flexibility
Compressor Plus Tube Style Dirt
The Aria Compressor Overdrive features a perfectly voiced treble recovery circuit and blend control. This is our most toneful compressor yet boasting beautiful sustain and bloom. The blend and tone controls allow you to perfectly adjust the output response of the compressor. No more dull and lifeless sounds that are overly squashed.
The newly redesigned tube style overdrive circuit features our super overdrive Red Dirt sound as well as the very clean and bold White Sands transparent drive. These two modes have been fine tuned to offer an even more impressive gain range. Simple Volume, Tone, and Drive controls with a toggle switch to adjust between low and hi gain.
Tone Foundation
Compressors and Overdrive are a fundamental part of recording and performing guitar. Most people run compression before drive to reduce idle static. Using compressors after drives offers a very smooth and even tone, tons of sustain and usually a very warm and rounded tone profile. Compression before drives gives you a consistent output volume and gain level in general. Each half of the Aria Compressor Overdrive provide a ton of volume for boosting and pushing your amp as well as tone shaping controls to perfectly set up the core of your guitar tone.
Not to be overlooked, the Aria features TRS insert jacks that allow you to use each side of the pedal as though they were independent circuits.
From nearly every Nashville session-ace, to the praise and worship band at churches in small towns, from Steely Dan to Steve Vai the Keeley Compressor or Red Dirt has been part of the recording and touring sound of these legends and many more, for nearly two decades. Now these two foundational tones are together in one epic stomp box that is easy to use and full of features for laying down your core tone.
Product Controls
Overdrive: Level, Drive, Tone, Low-High Gain   
Compression: Level, Blend, Sustain, Tone
FX Order switch