TheLocalPickup
Whether you associate the Flying V with Albert King or Dave Davies or Jimi Hendrix or Eddie Van Halen or Def Leppard or Randy Rhoads or Metallica or whoever else, it has been an iconic guitar since its first appearance in 1958 (yeah, I know, surprisingly early).
In the mid-fifties Gibson was fighting a reputation of being a conservative company, while a new upstart named Fender had come on the scene with innovations in the solid-body electric guitar. Many young people in the 1950s would have said that Gibson made guitars for grandpas and Fender for rock stars.
After the success of Fender's Telecaster, Gibson invested in the creation of the Les Paul, which was, and still is, one of the greatest solid body electric guitar designs of all time. But, being associated with Les Paul the jazz player who gained his popularity in the 40s, it didn't do much to make Gibson seem young and carefree.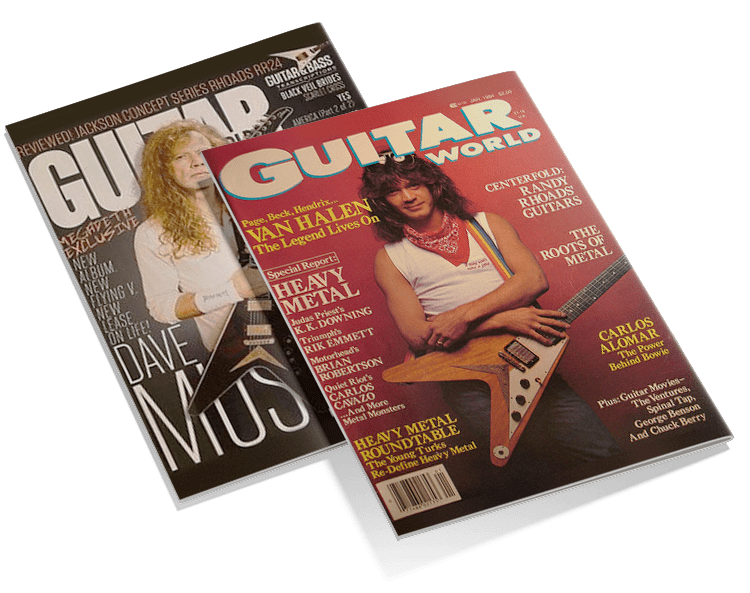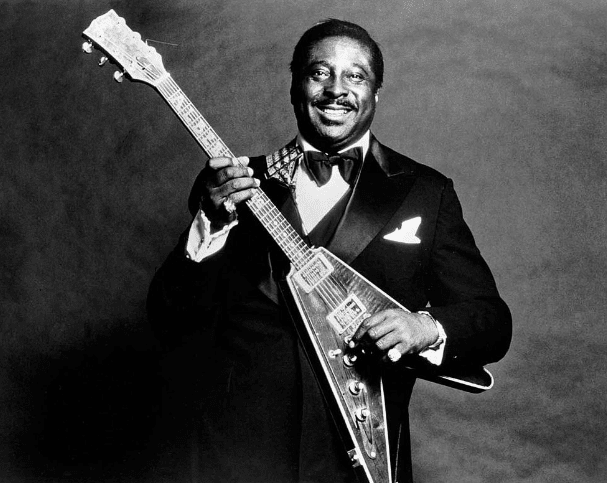 Fender followed up their Telecaster with the Stratocaster, again knocking it out of the park with younger rock musicians. Gibson felt desperate to act, to create something that was miles ahead of everything else out there. So, in 1958, Gibson decided to try something bold, and they released the original Flying V.
Unfortunately, the Flying V was a commercial failure at first. In their attempt to push the envelope, Gibson had knocked it off the table. The all-Korina V-shaped body design (used for the Flying V, the Explorer, and the Moderne) proved to be a step too far for most consumers. Even though their price point was $247.50 (compared to $274.50 for the Stratocaster at the time), people just weren't biting. Their advertising called the Flying V a "design of the future", which is exactly when it would become popular. There were, however, a few early adopters, such as blues-rock guitarist Lonnie Mack and blues guitar legend Albert King (who famously named his Flying V "Lucy").
After 1958, Gibson stopped production of the Flying V, and for nearly 10 years, they sat collecting dust in store windows and inventory rooms. Then, as great stories go, after purportedly losing his custom-built Guild in transit on the Kinks' first American tour in the mid-sixties, their guitarist Dave Davies acquired a Flying V from a small retail store that had one sitting around unsold. When he made his American TV appearances, he was playing the V and people loved it. So, Gibson started making them again in 1967.
Gibson made some notable changes when they reissued them. Instead of Korina, they made it out of mahogany, the same material as the Les Paul. It also featured a larger pick guard and a stopbar tailpiece (whereas the original design had the strings inserted through the back of the guitar). This model became the standard, but Gibson still reissues the original from time to time.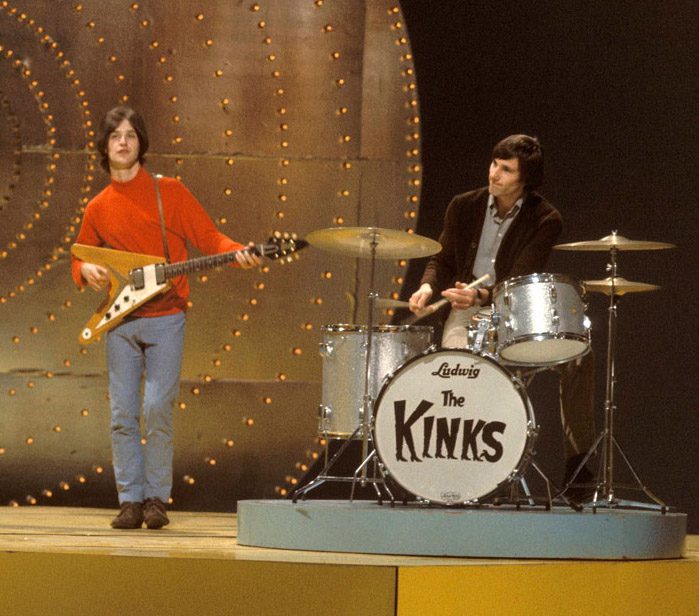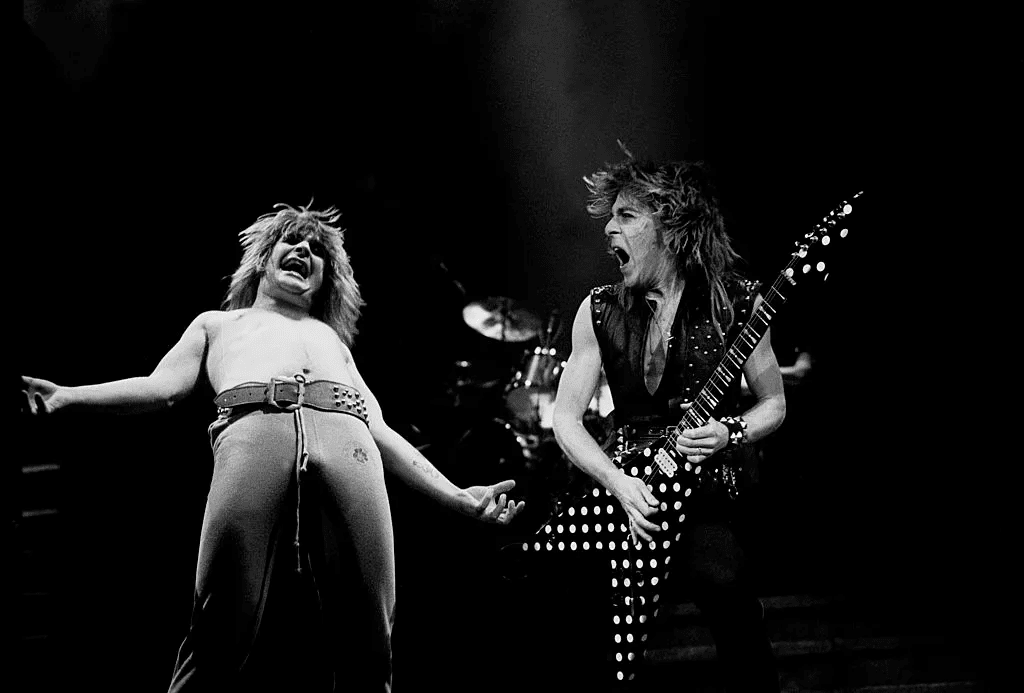 The Flying V had an explosion of success in the 1980s. The world of hard rock adopted the V (and its sibling the Explorer) in the late seventies, most notably with Randy Rhoads, who was playing a cream white Les Paul with Quiet Riot when he took note of the Flying V. He soon went on to design his own custom Flying V, working with Karl Sandoval in 1979, which had a custom mahogany body and a modified '60s Danelectro non-adjustable maple neck with a rosewood fingerboard and bow-tie inlays. It had two DiMarzio humbuckers (PAF in the neck position and Super Distortion in the bridge). And it was a powerhouse of sound. It was guitar as wild and in-your-face as his playing, fashion, and lifestyle.
This sex, drugs, and rock'n'roll love affair with the V-shaped guitar continued into the 1980s with bands like Van Halen, Scorpions, and Judas Priest, a guitar as wild as its player. Other companies began to put forward V-shaped guitars that were pointer and even more "metal-looking" for the rock, hair band, and metal audience.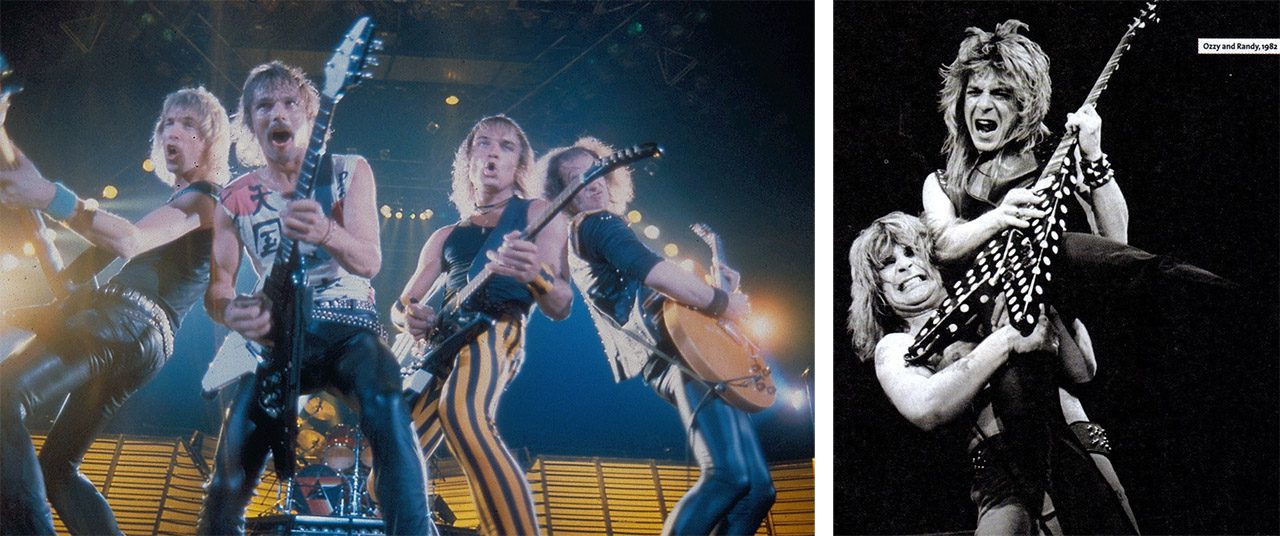 As Hard Rock got softer, those who wanted heavier and harder moved into Heavy Metal, and the Flying V went with them. In the nineties, the Flying V was seen wielded by the heaviest bands like most notably Metallica.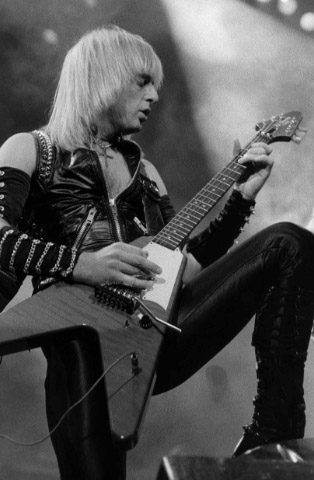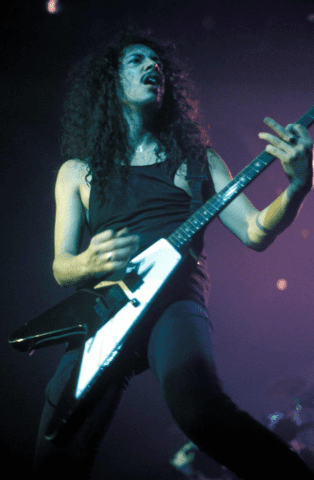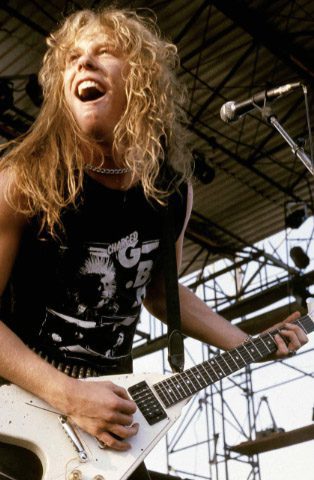 Today the Flying V shows up in all kinds of genres of music. You'll find it in the Blues Rock with players who associate it with Albert King, Jimi Hendrix, Stevie Ray, Billy Gibbons, and others. You'll find it in Metal who associate it with Randy Rhoads and KK Downing. And you'll find it in Pop with people who associate it with Tom Petty and Lenny Kravits and others.
The Gibson Flying V is a truly iconic, classic guitar design and a true original.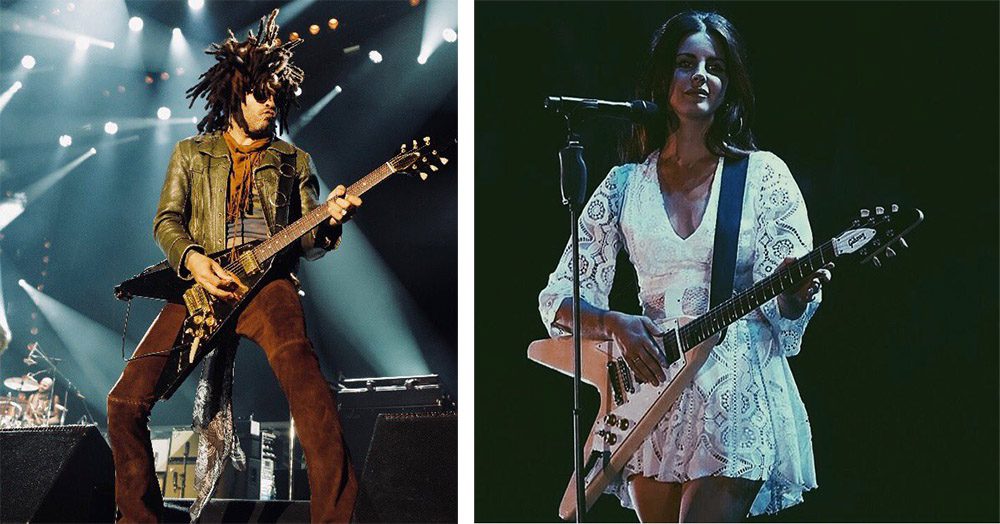 1978 Gibson Flying V – Rottweiler Mod
This 1978 Gibson Flying V is a custom project we did at The Local Pickup. We took an all original 1978 Flying V in amazing condition, one that played perfectly well and had an ideal neck in every way with great frets, and we replaced all of the removable parts with all black components selected by us.