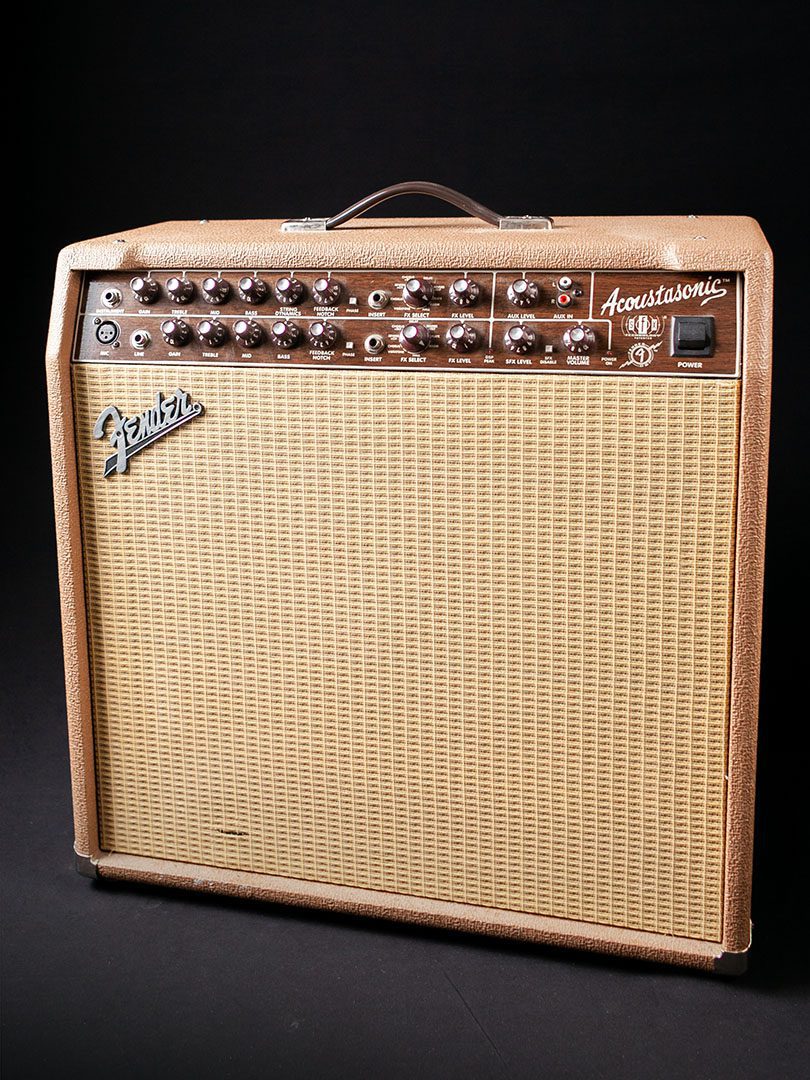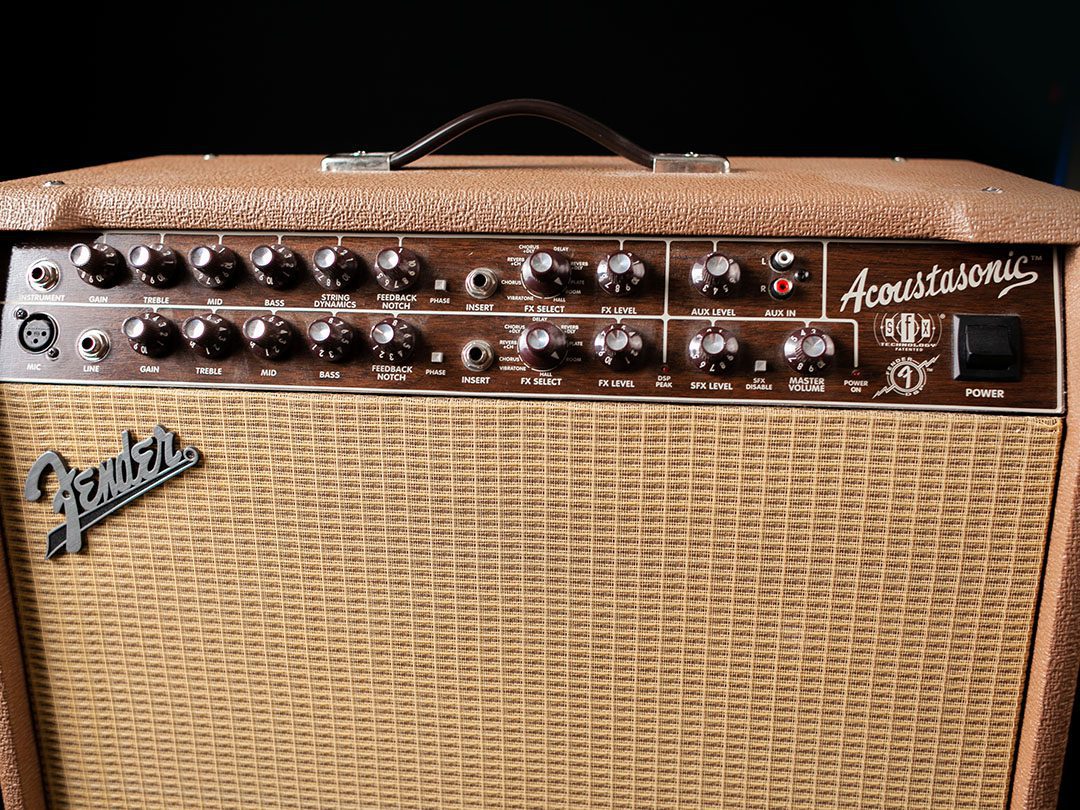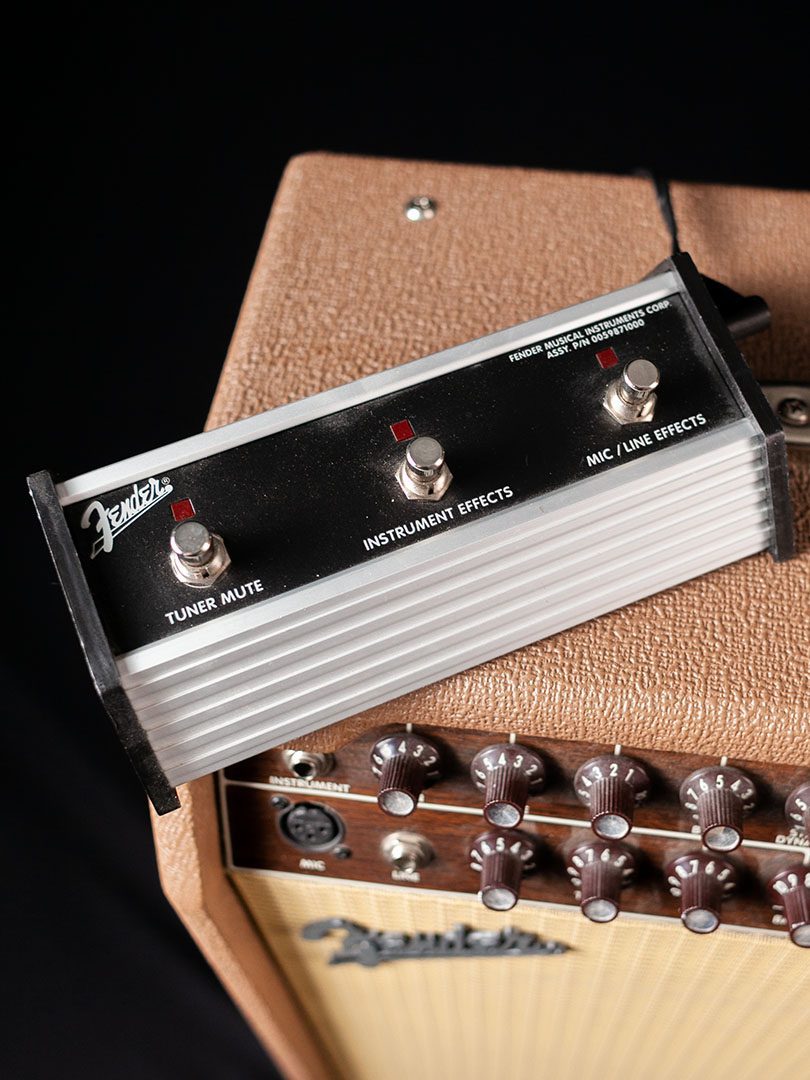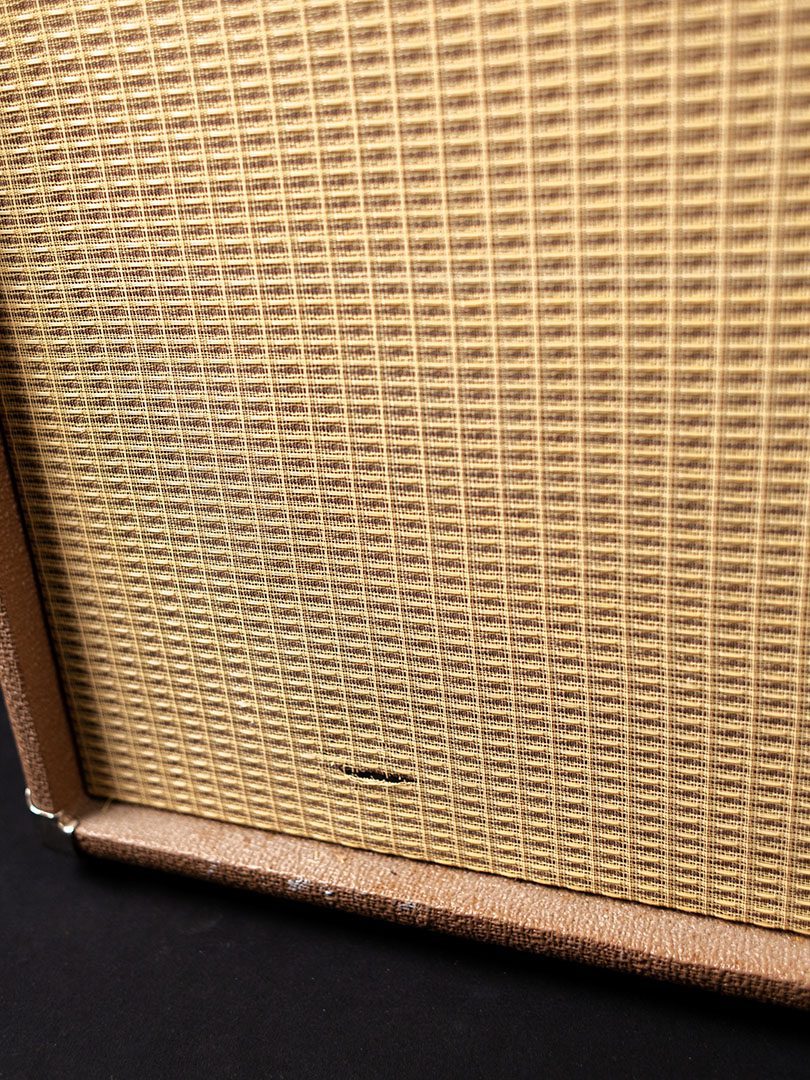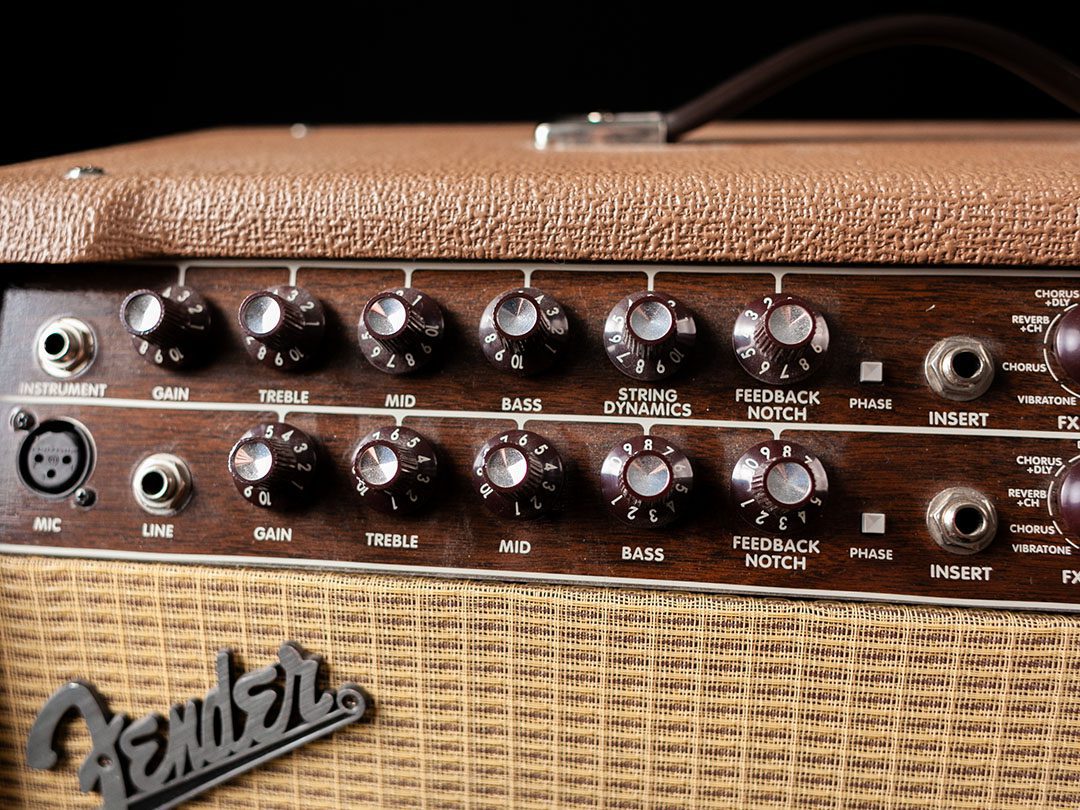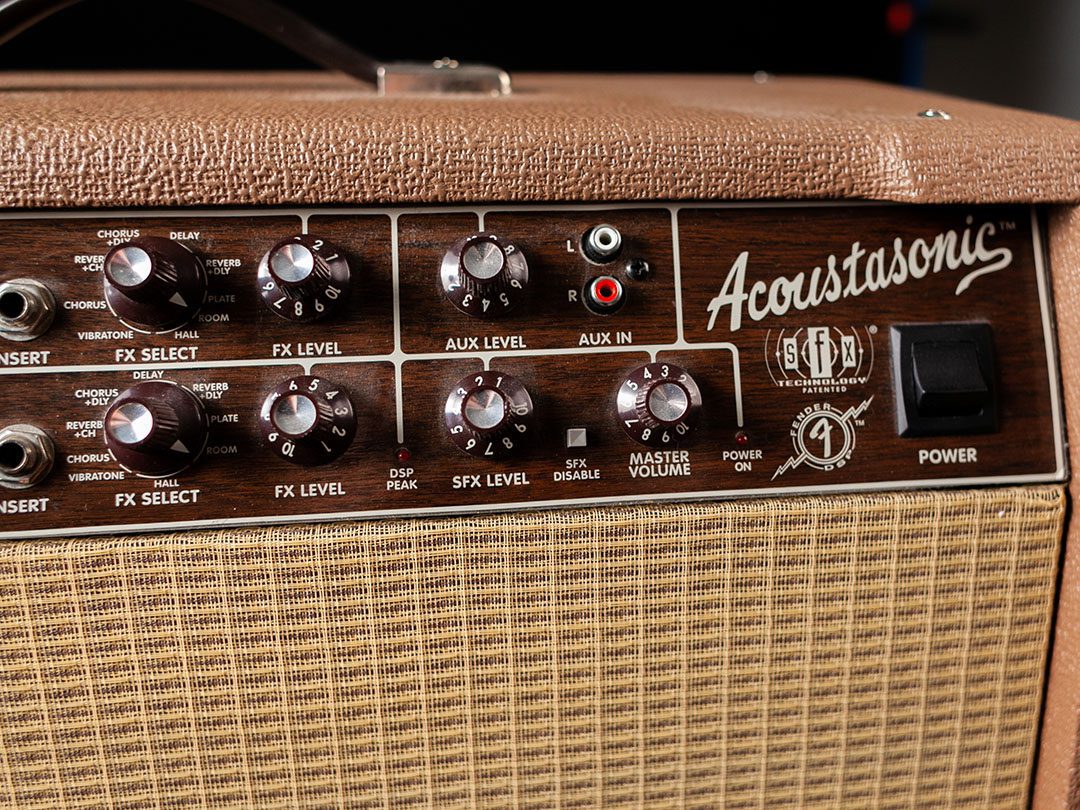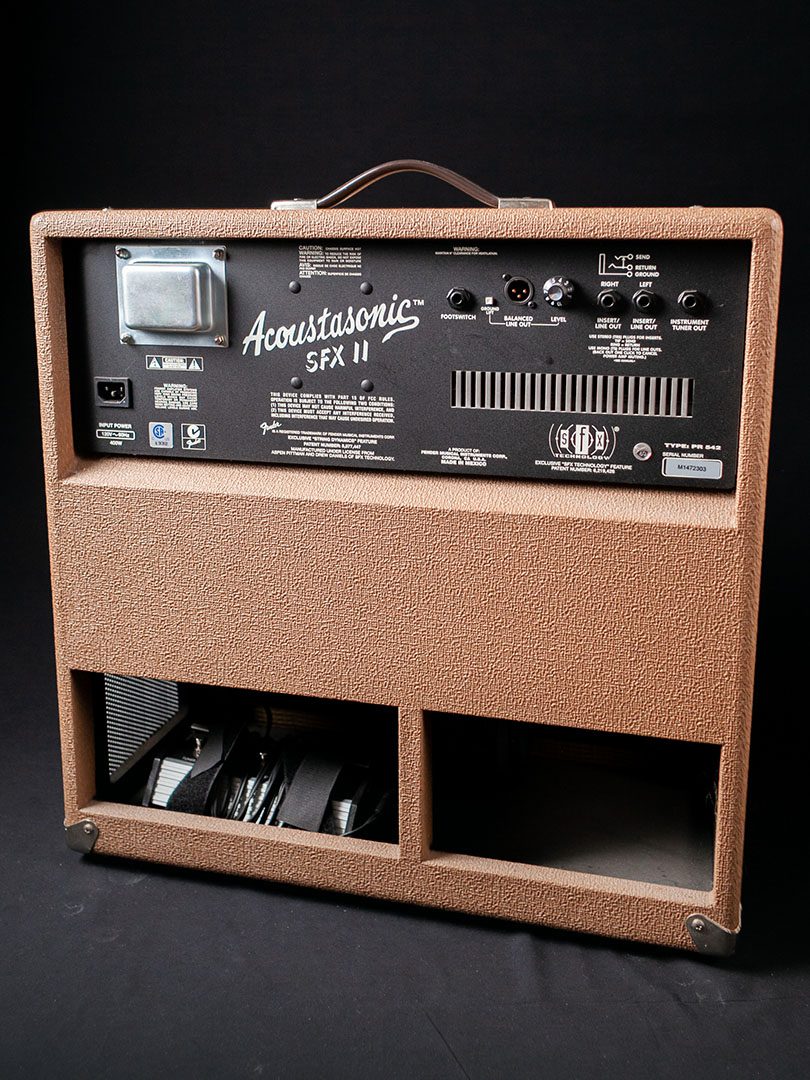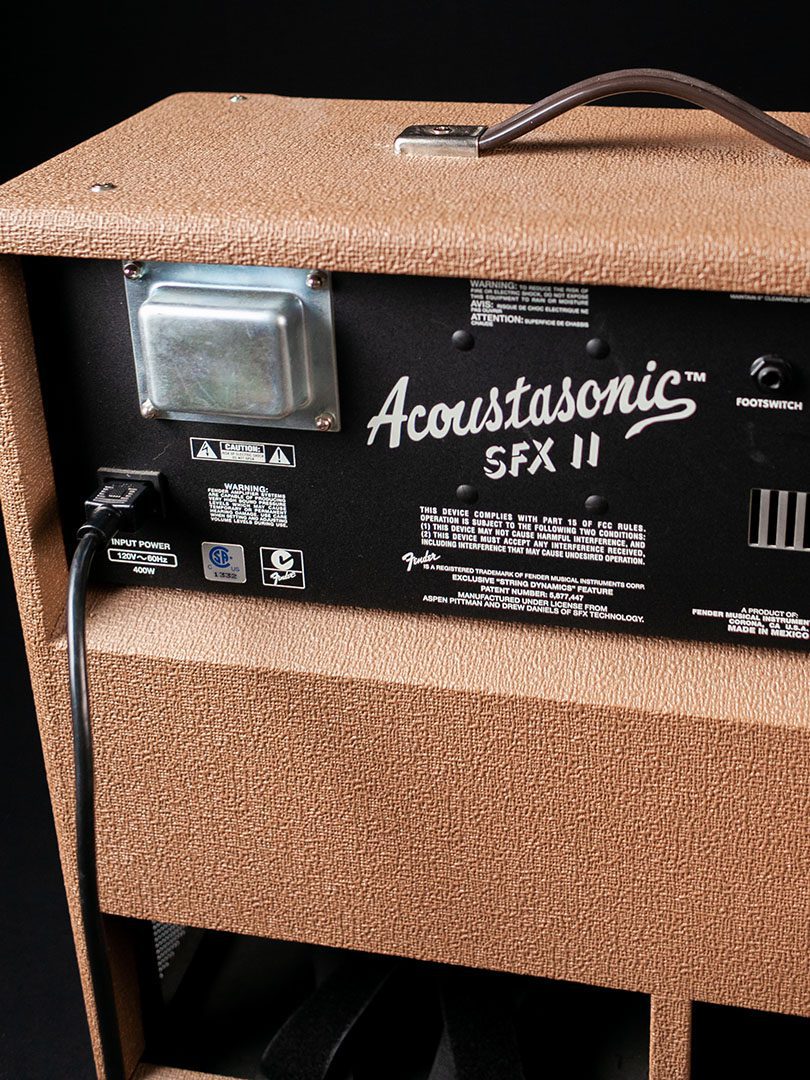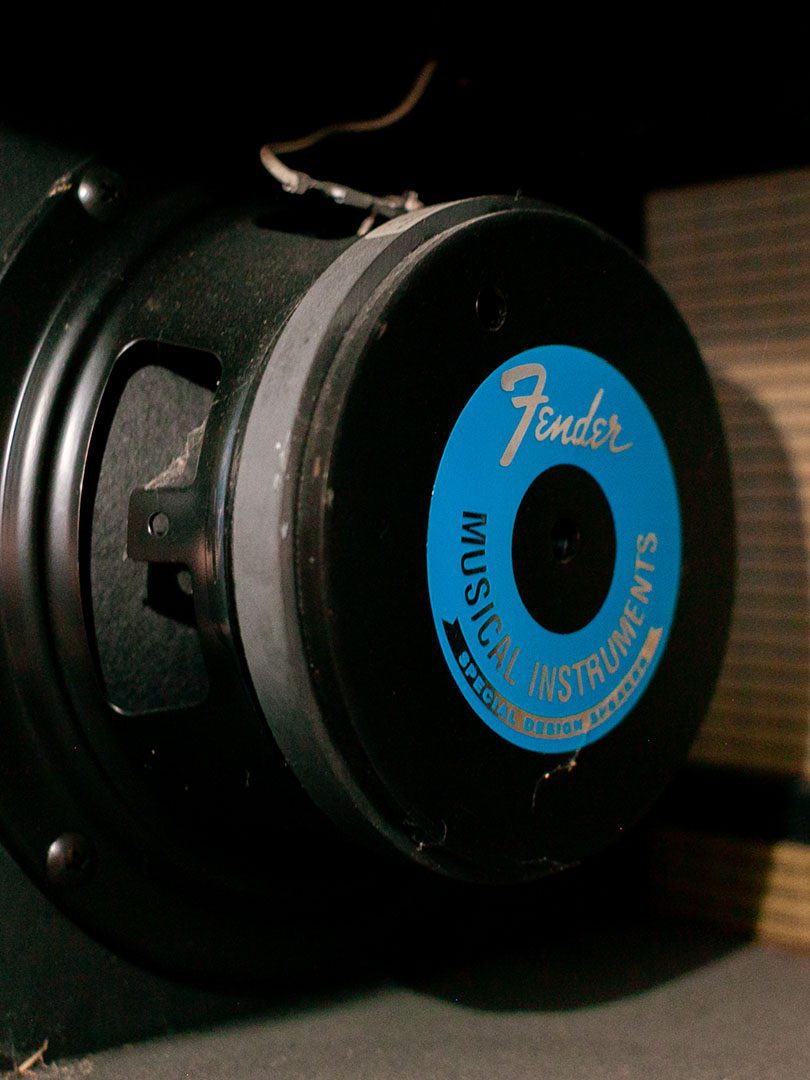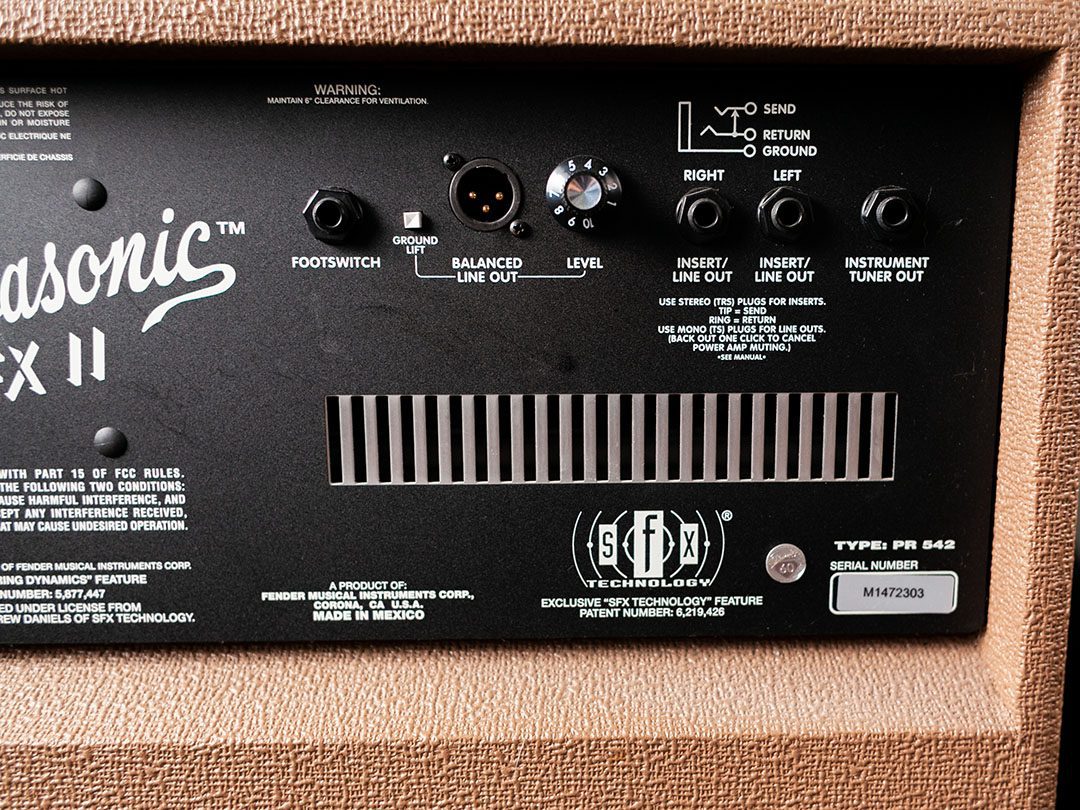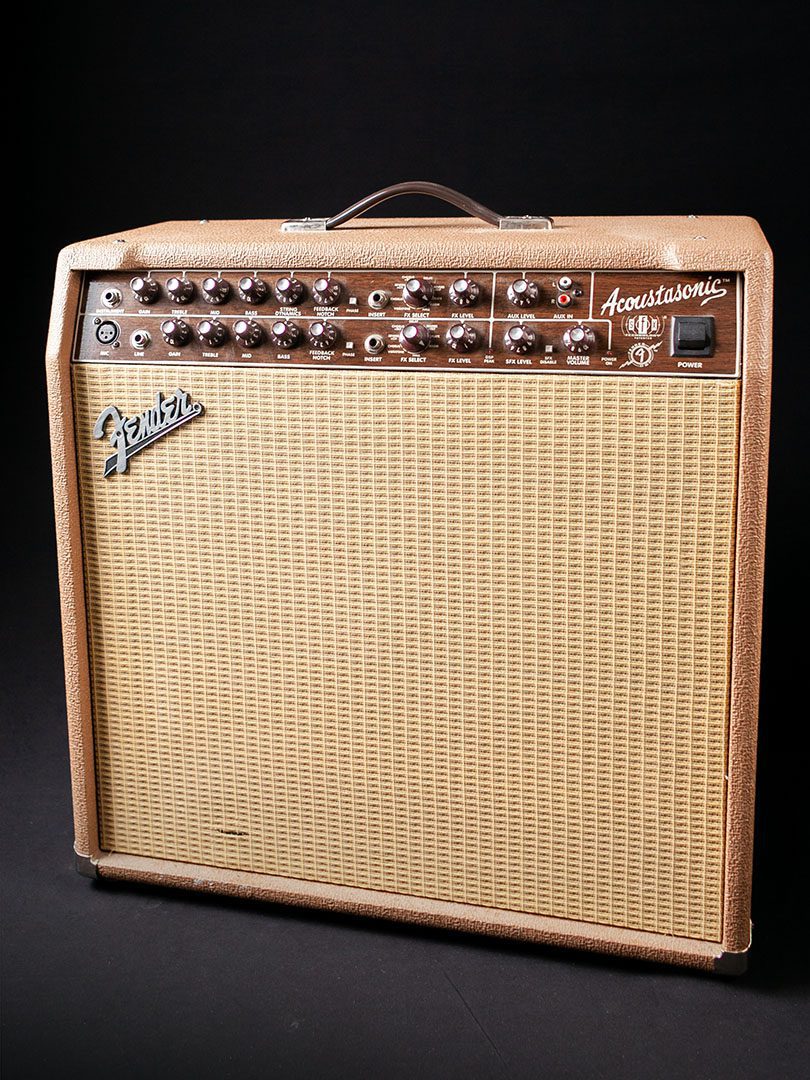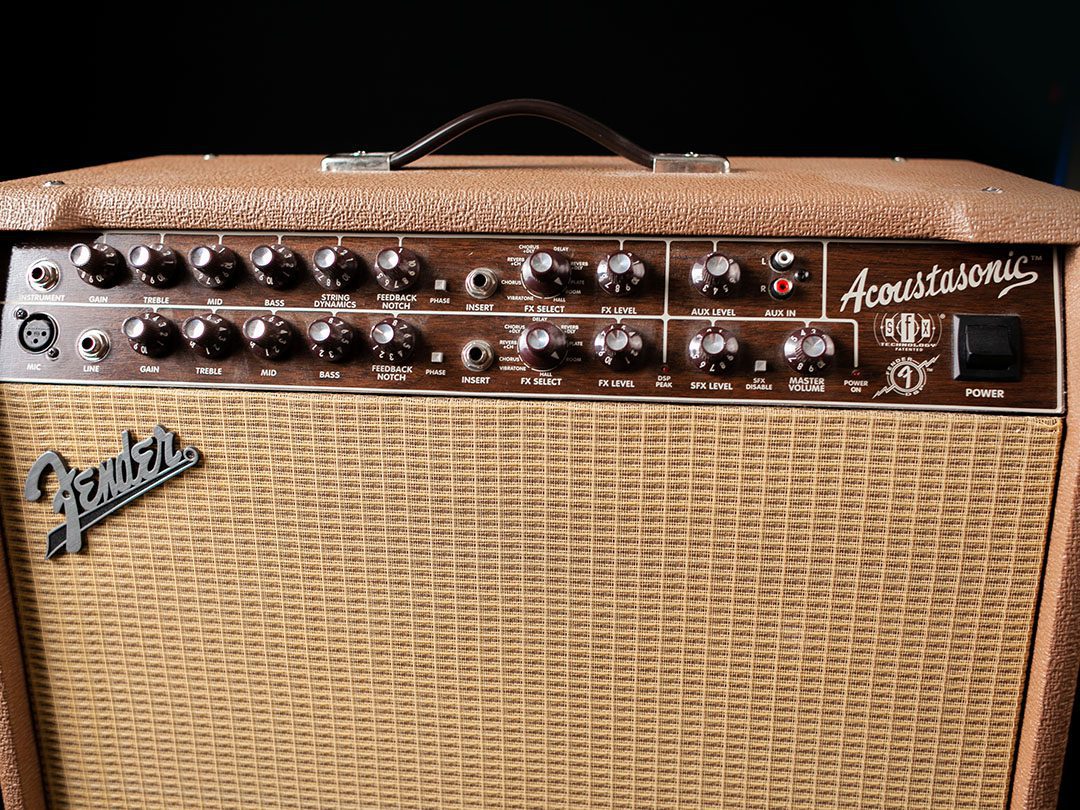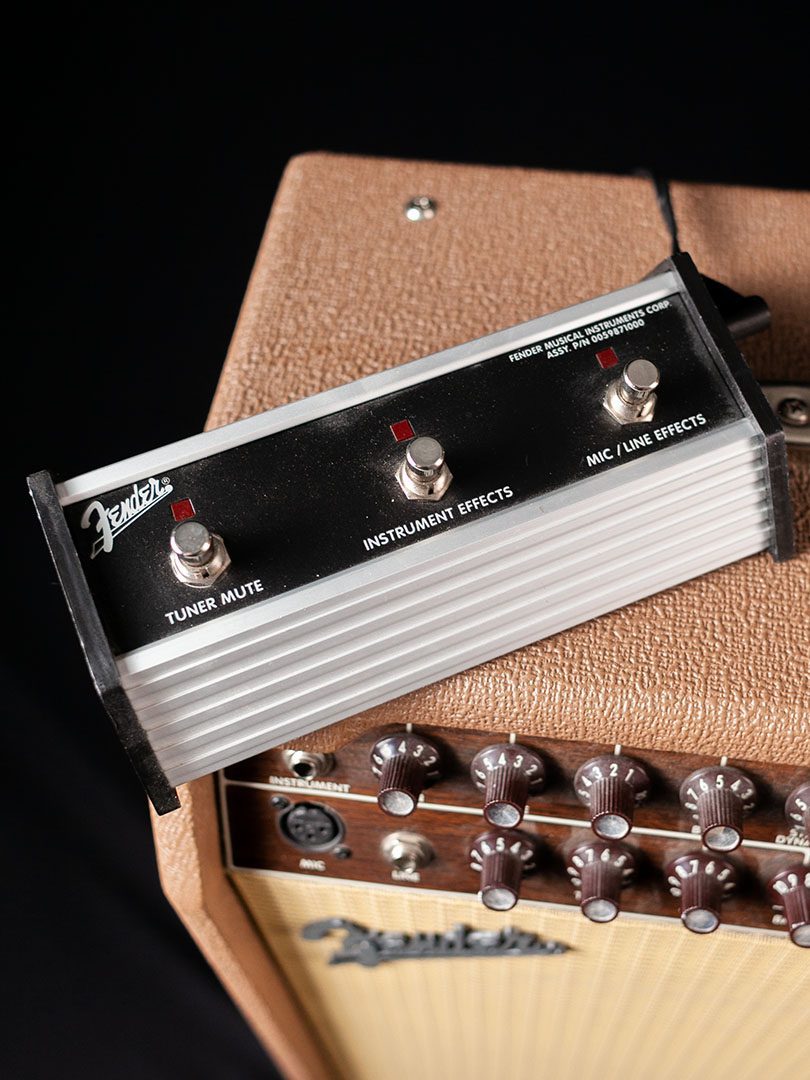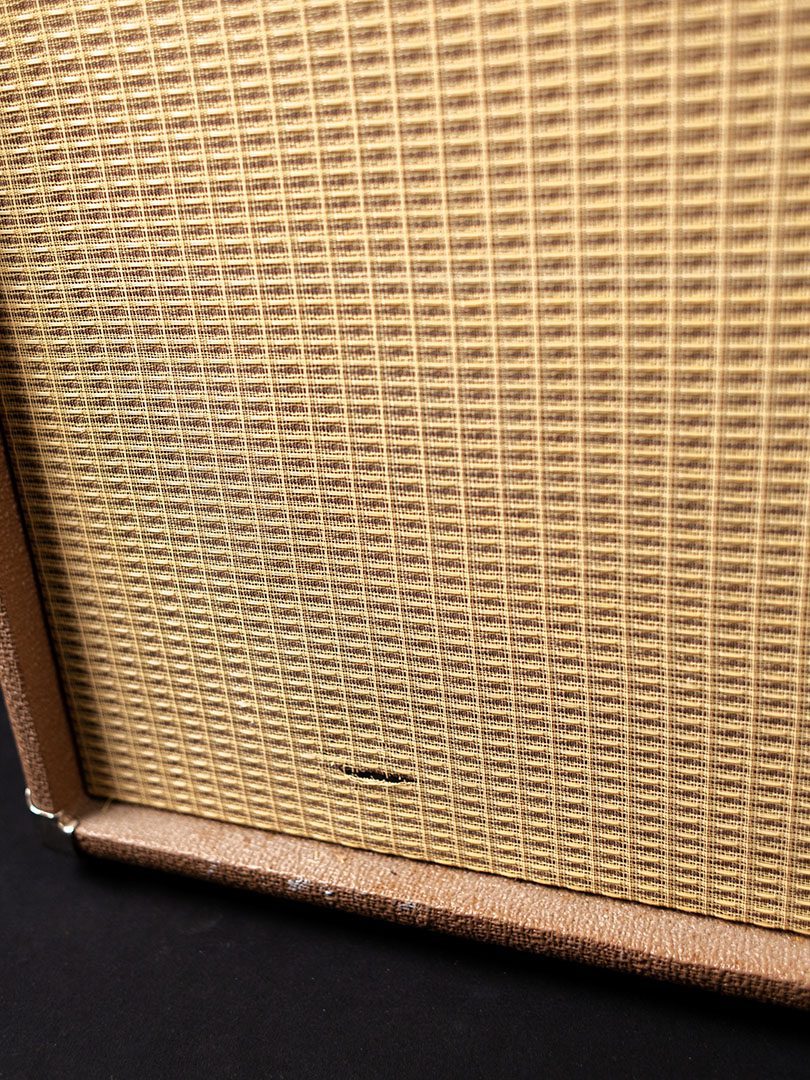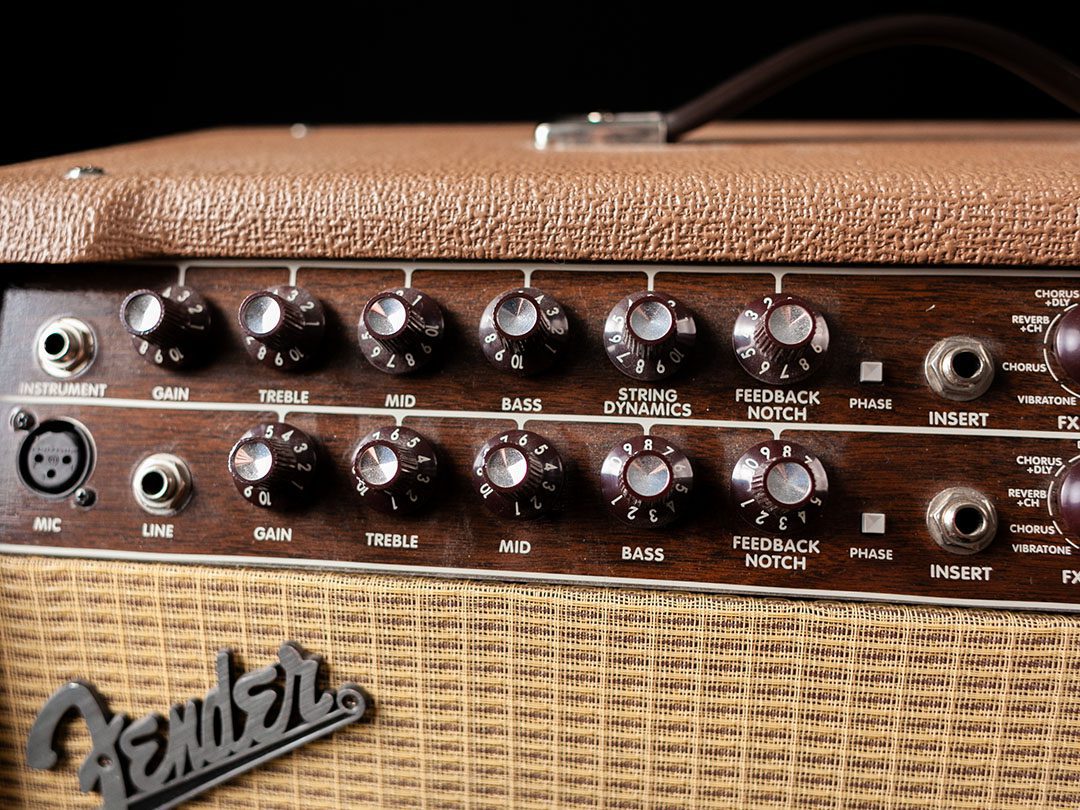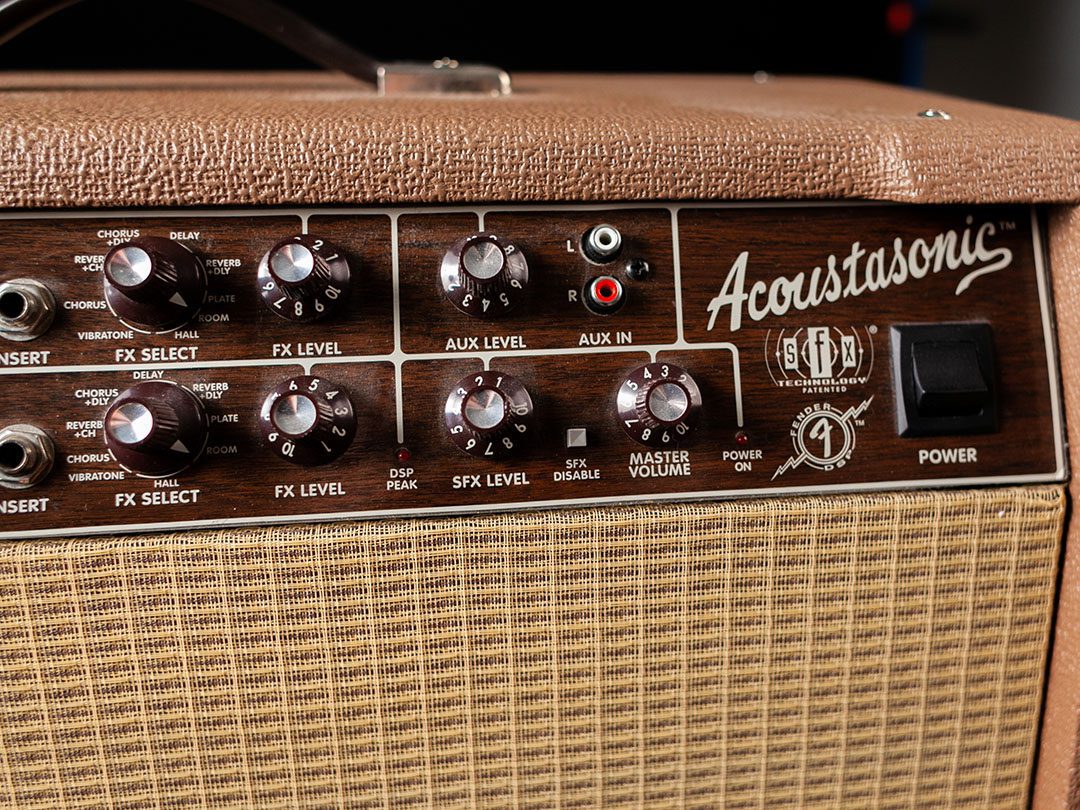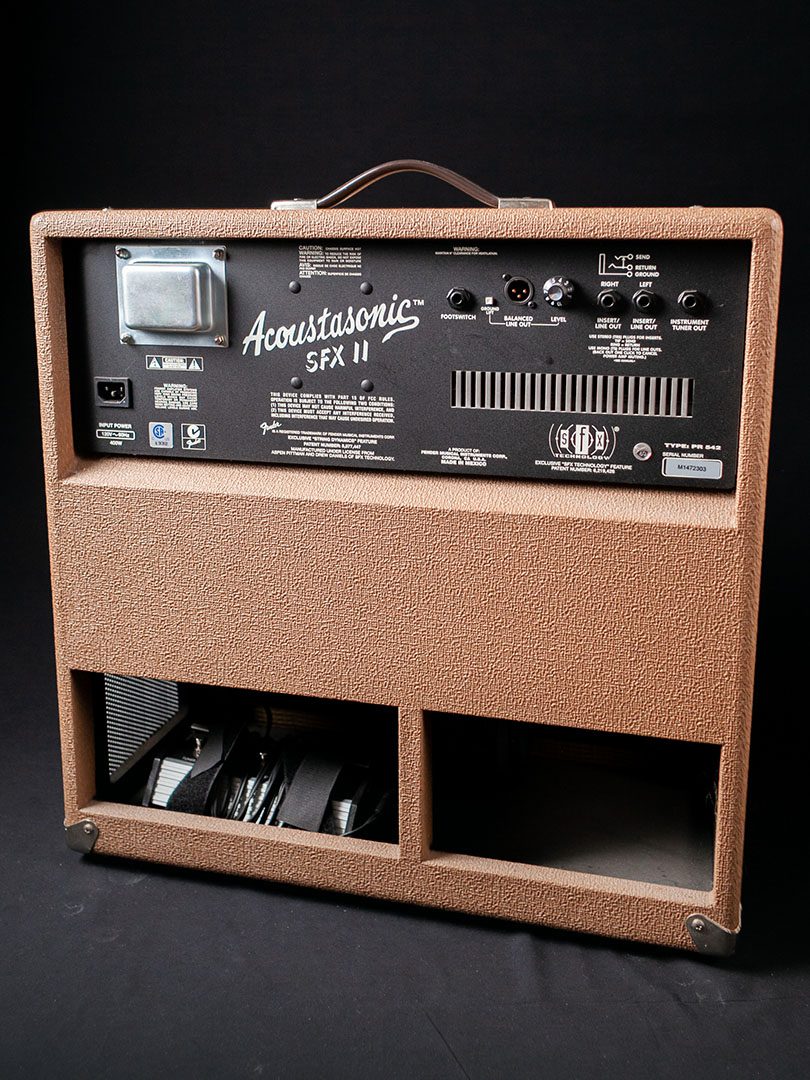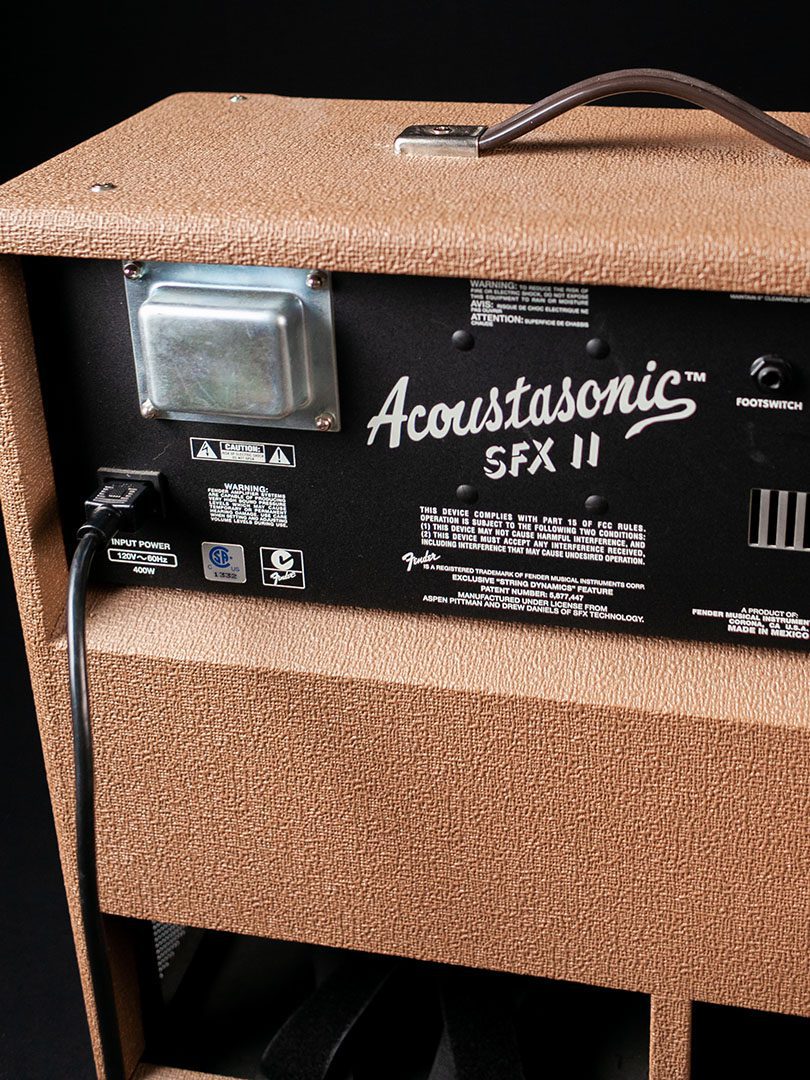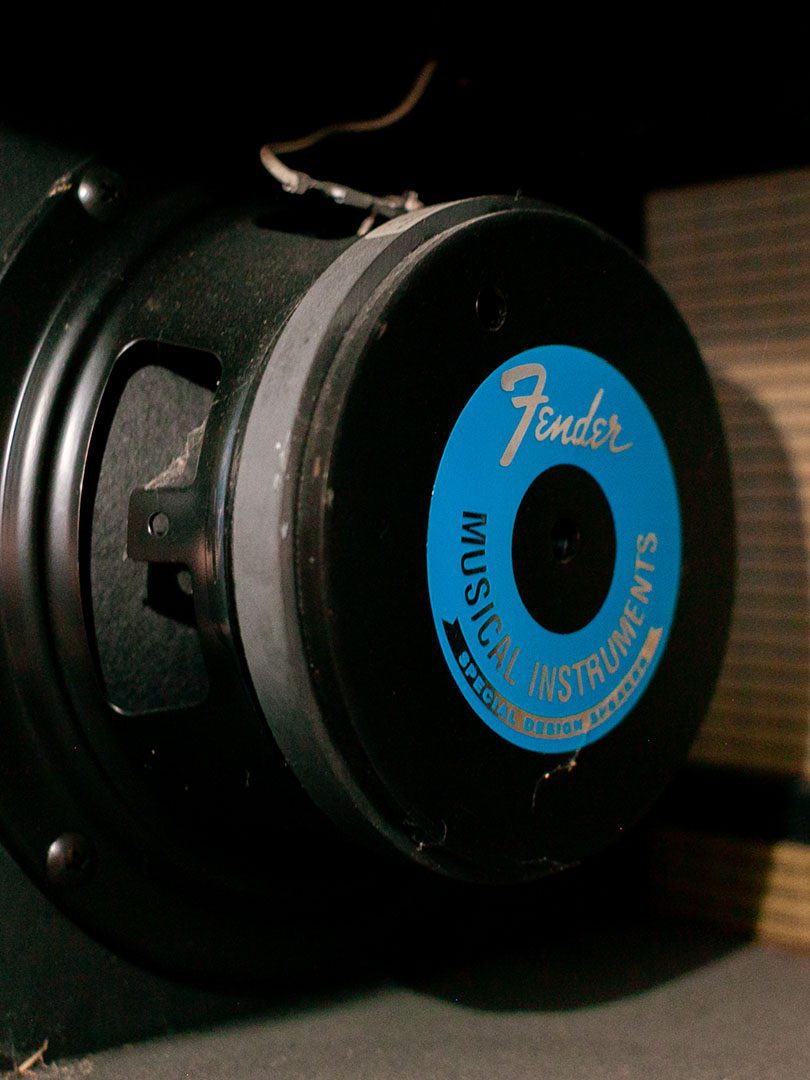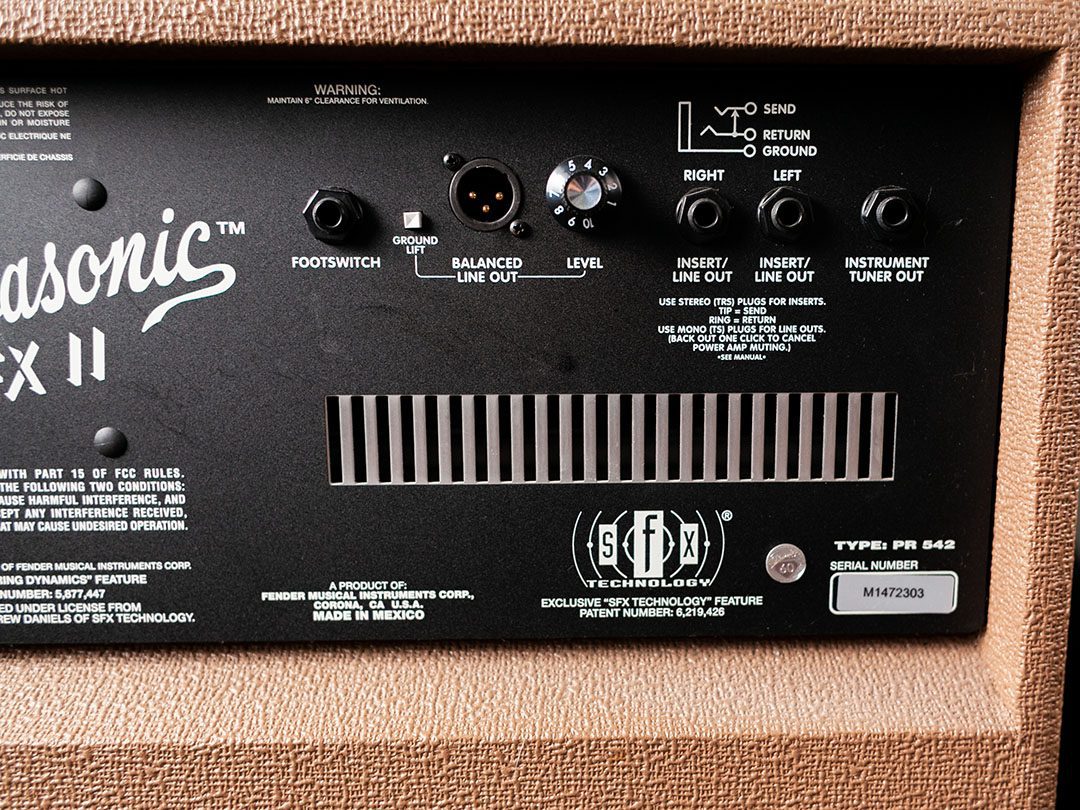 Fender Acoustasonic SFX II Acoustic Guitar & Microphone Amp
This Fender Acoustasonic SFX II has a tear in the grill cloth and has some crackling in the knobs. Other than that, everything works fine. It's designed as an amplifier for acoustic guitar and a vocal microphone, which makes it perfect for coffee-shop-size venues or practice spaces.
Solid-state 2 X 80-watt amplifier
Two channels: Instrument and Microphone
8″ Fender Special Design, 8 ohm, 50-watt speaker
6″ Fender Special Design, 8 ohm, 50-watt side-radiating speaker
Piezo horn
SFX (Stereo Field EXpansion Effect) with side-radiating speaker
Onboard digital signal processing
Dual-channel power amplifier
1/4″ (Instrument) and XLR (Mic) inputs
Notch filter for feedback control
String Dynamics control for minimizing picking transients
Insert patch points for external signal processors
Covering: brown textured vinyl with wheat grille cloth
Click for info on shipping, taxes, returns, etc.
Shipping
We offer shipping in to the US and Canada. Each product should have its own shipping cost which will be calculated in your cart as you check out.  Some products are not available for shipping. Shipping times vary per product.
Pickup
You can purchase a product online and then pick it up at our store. You can come during our open hours, or you can schedule an appointment for pickup.
Returns
You can return any purchase if you notify us of the return within 7 days of purchase and have us the item back within 14 days of purchase. We do not pay for shipping to return the item. Upon receipt, we will inspect the item and determine if the condition has changed. If the condition has changed, the refund will be partial to reflect the change in value of the item.
Taxes
Purchases made in our store will have a retail sales tax of 7%. All products purchased on our website will be taxed according to the buyer's location. In-state sales will be taxed at their county-specific rates, and out-of-state purchases will not be taxed.
Layaway
The Local Pickup (TLP) offers layaway on sales of $400 or greater. Here are our layaway terms:
TLP requires a deposit from the buyer of one quarter (1/4) of the total sale cost (purchase price +5% layaway fee + taxes + shipping).
TLP establishes with the buyer a unique payment plan not to exceed 12 months in duration to pay the full amount due.
If a scheduled payment is seven business days late, TLP has the right to cancel the purchase.
If TLP cancels the purchase, TLP will refund any money paid by the buyer, except the deposit. The deposit is non refundable.
The buyer has the right to payoff the full amount and complete the purchase at any time.
The buyer has the right to make extra payments toward the amount due.
Once the purchase is completed (all due money paid in full), the guitar will be delivered either via shipping or scheduled pickup.