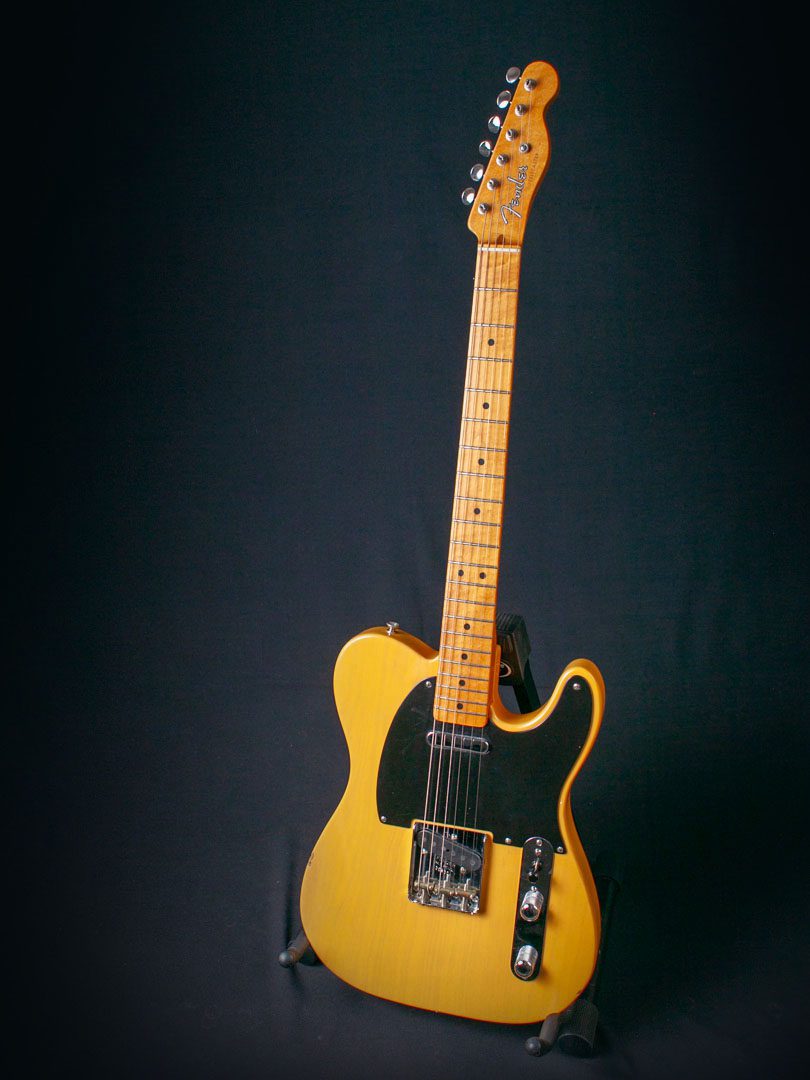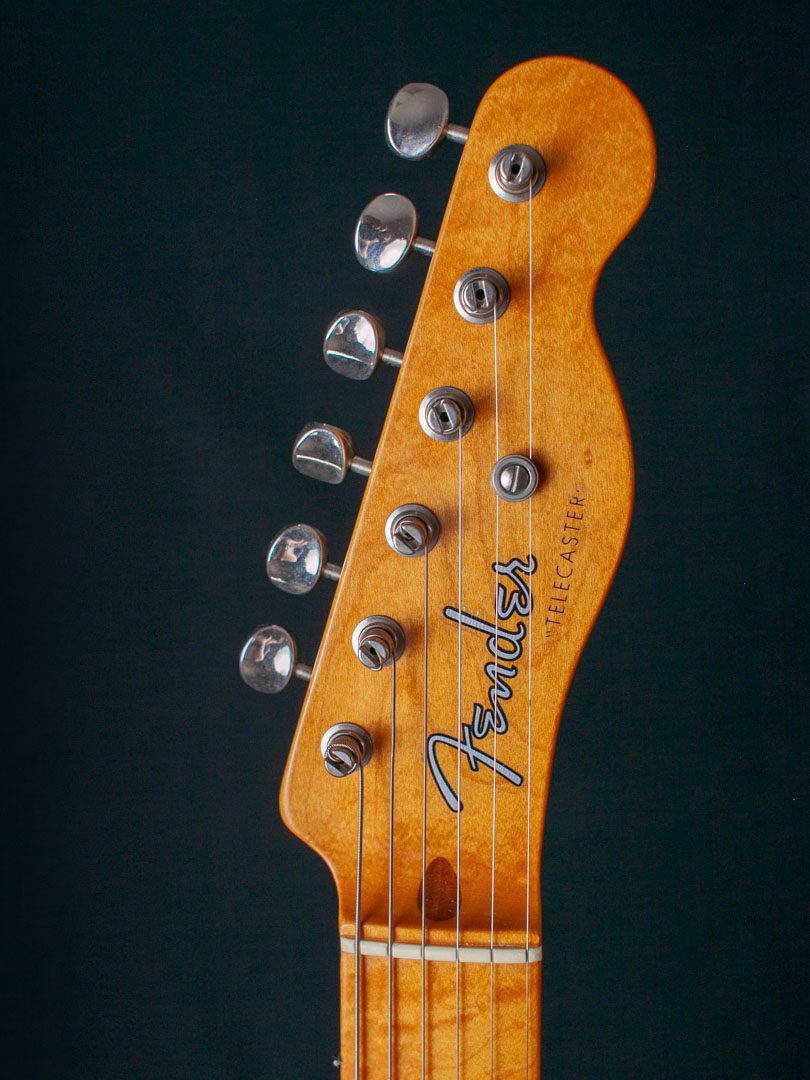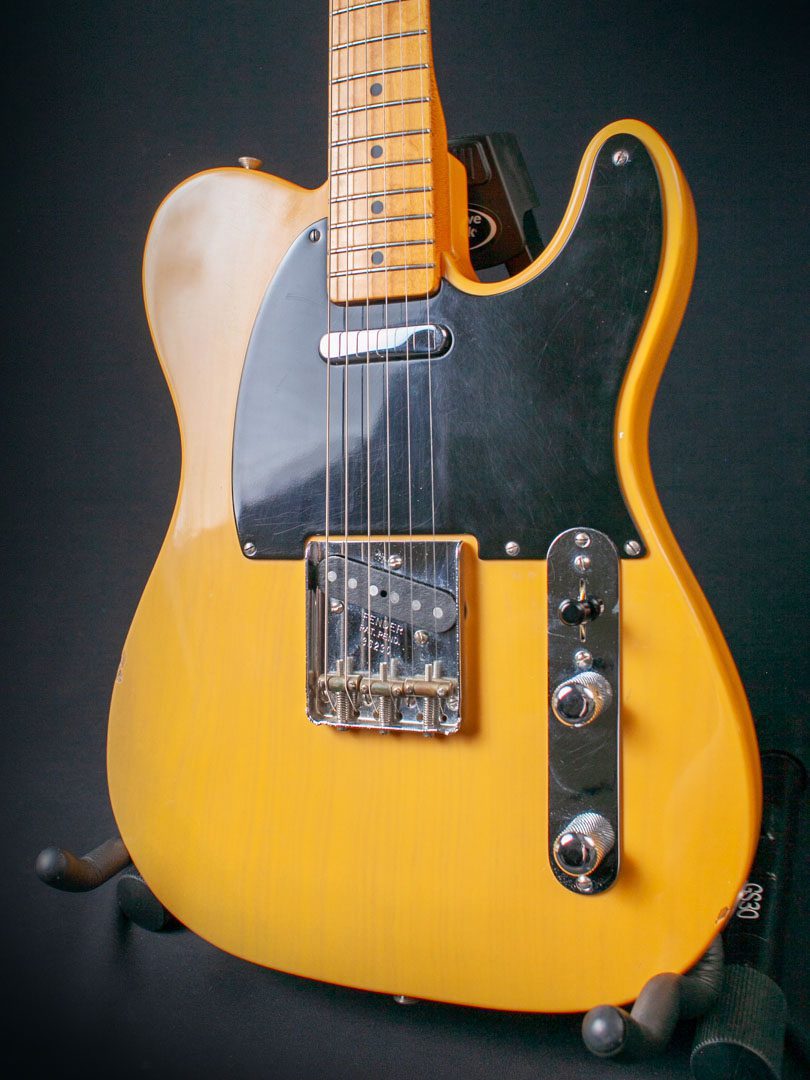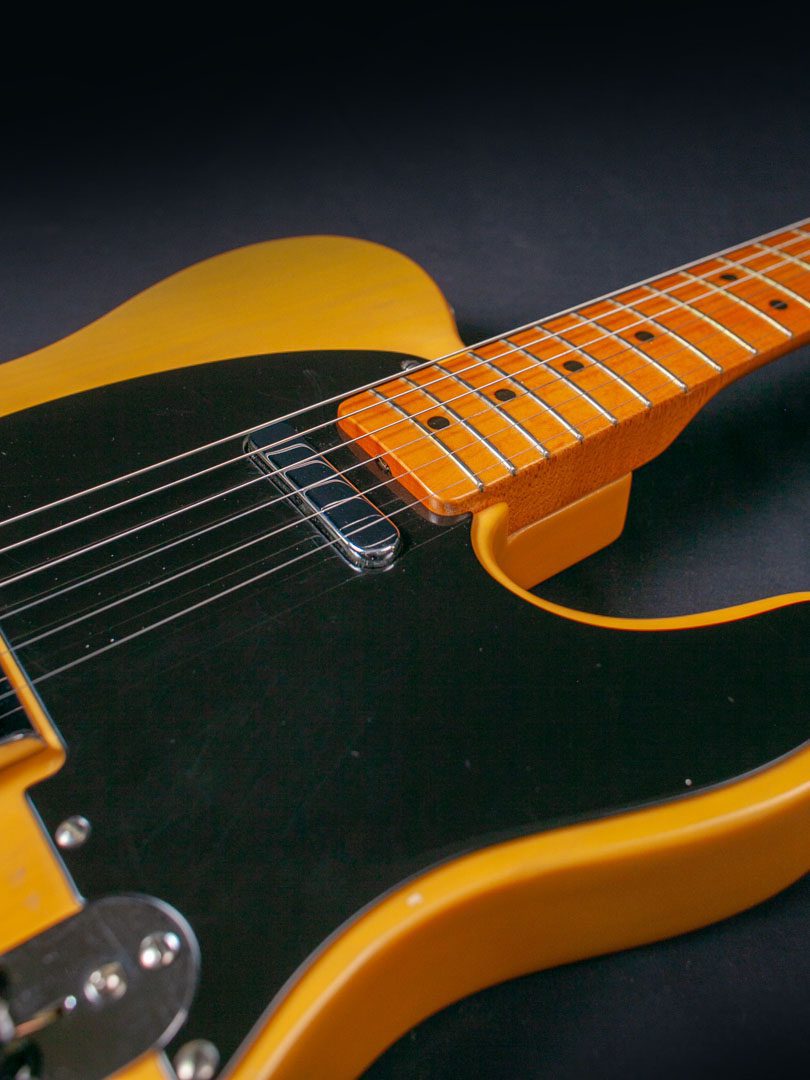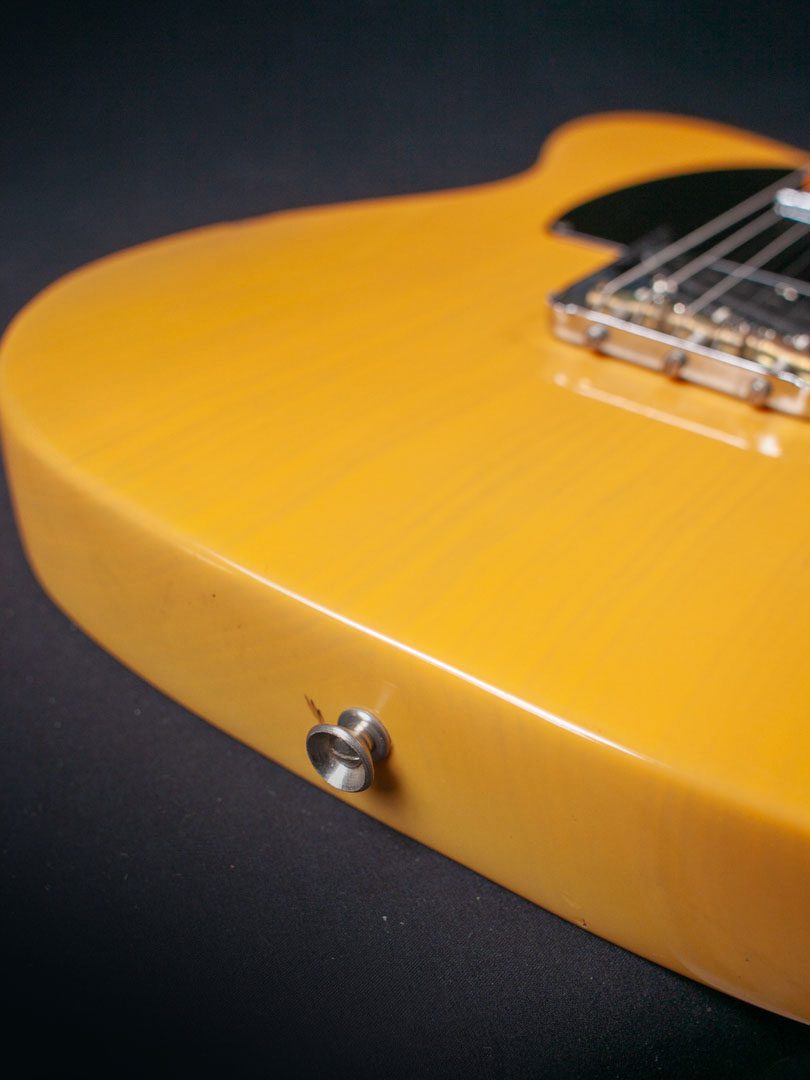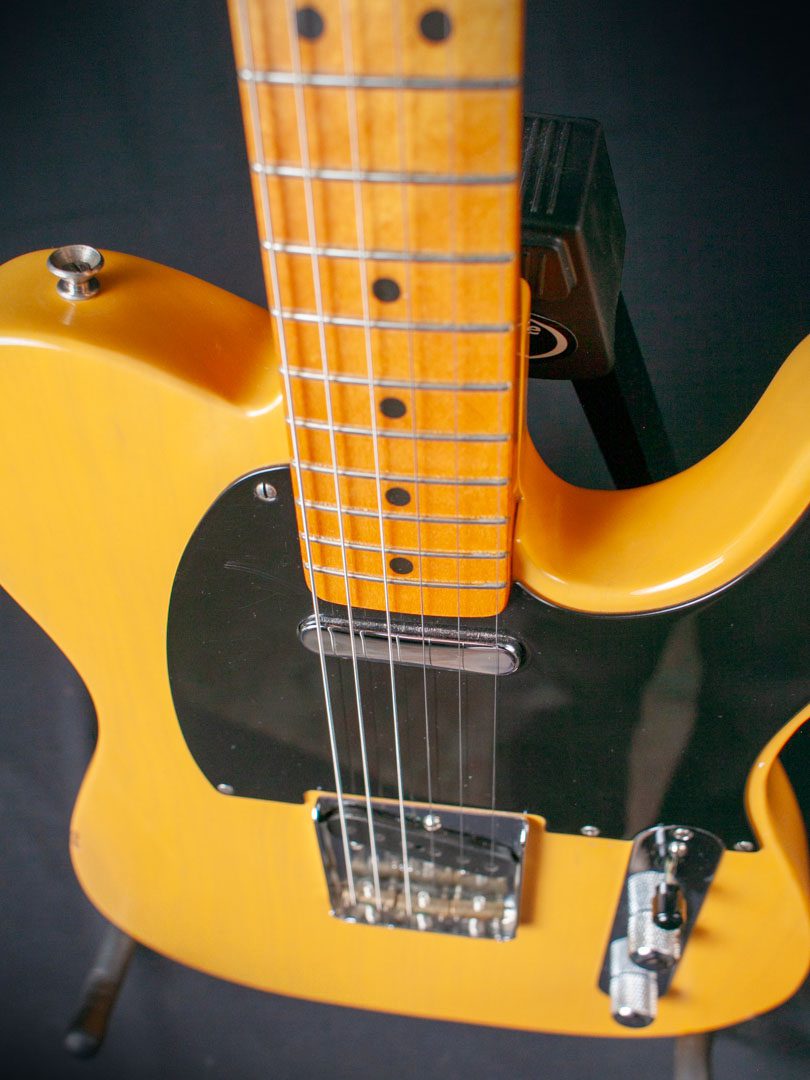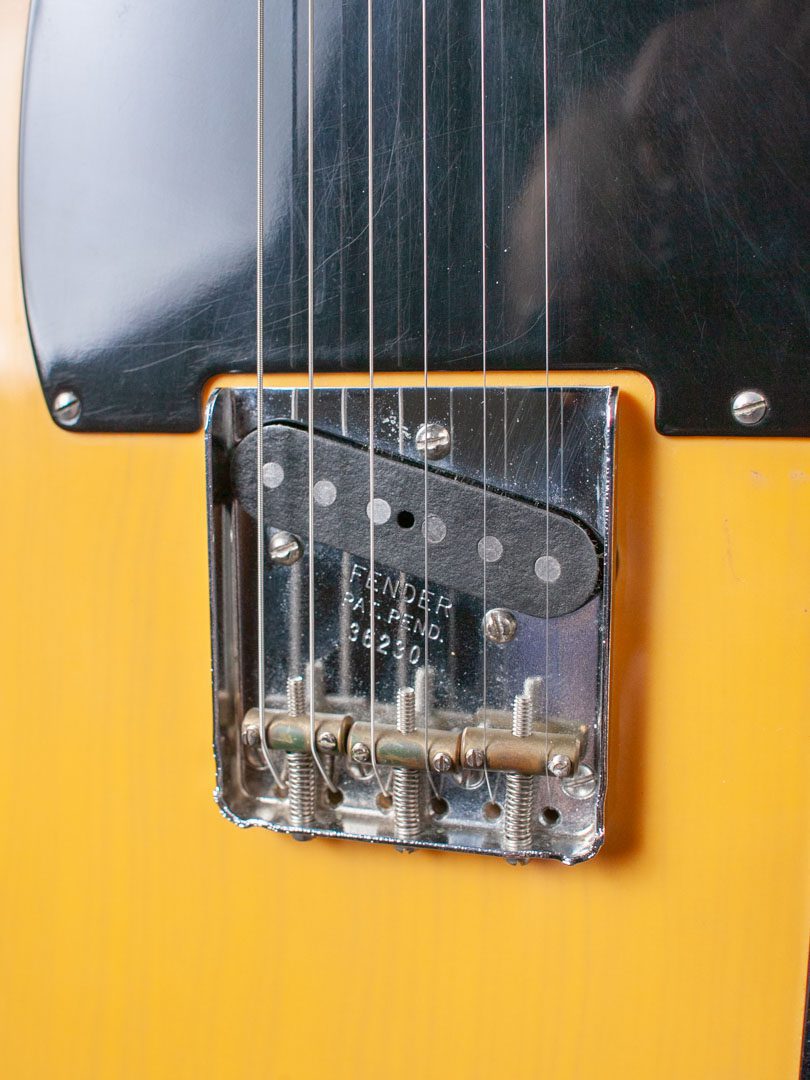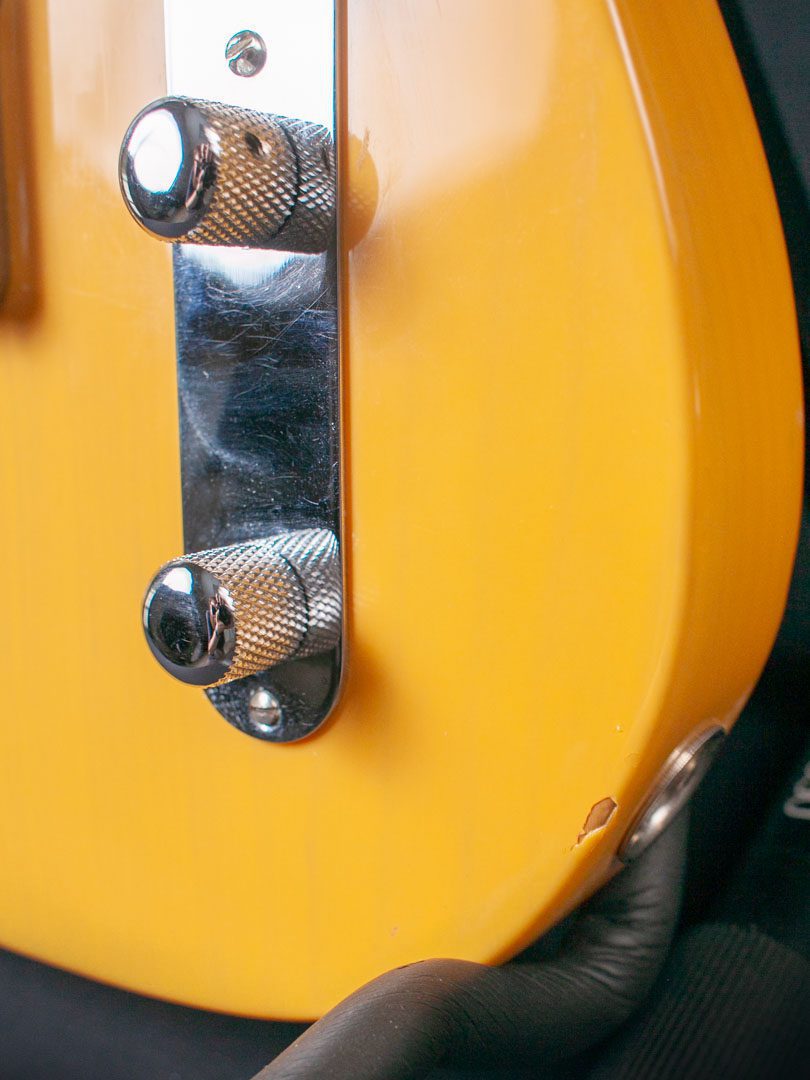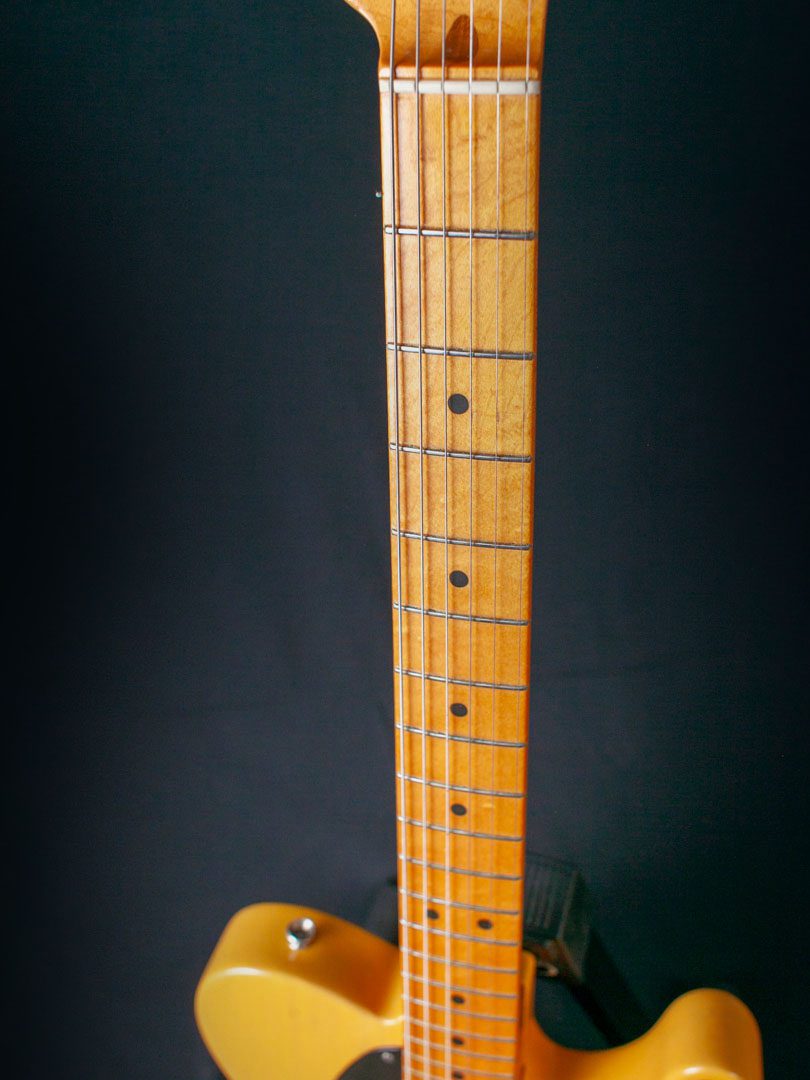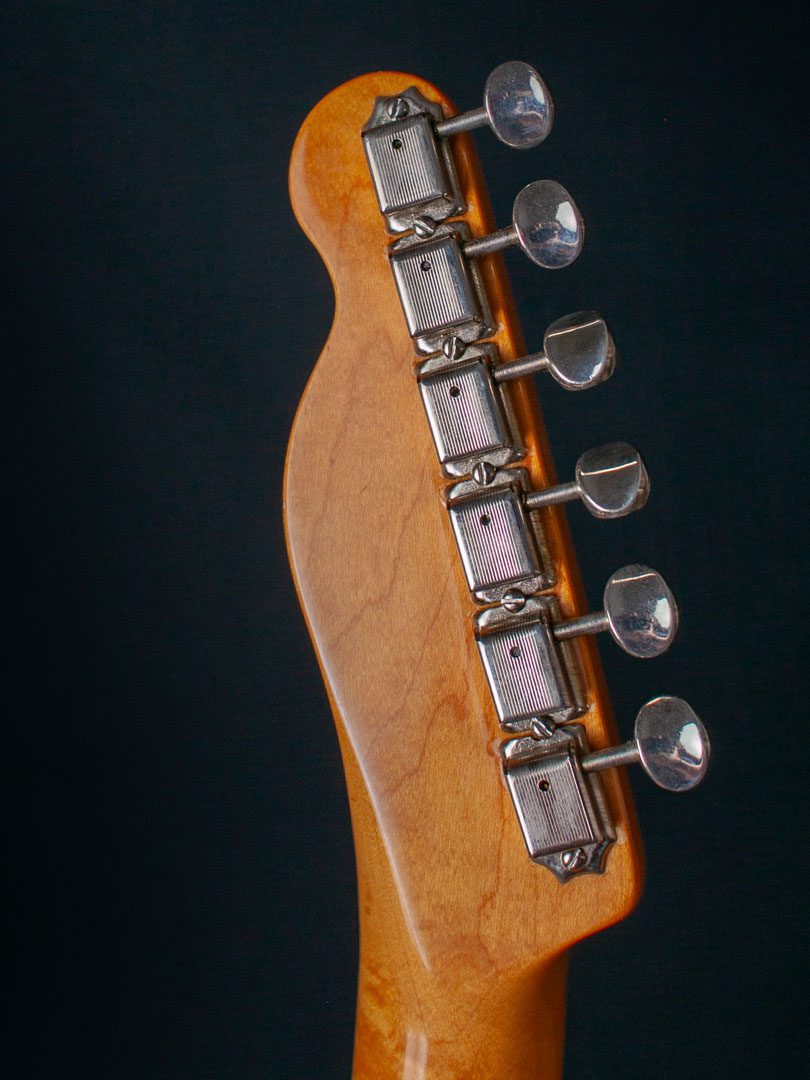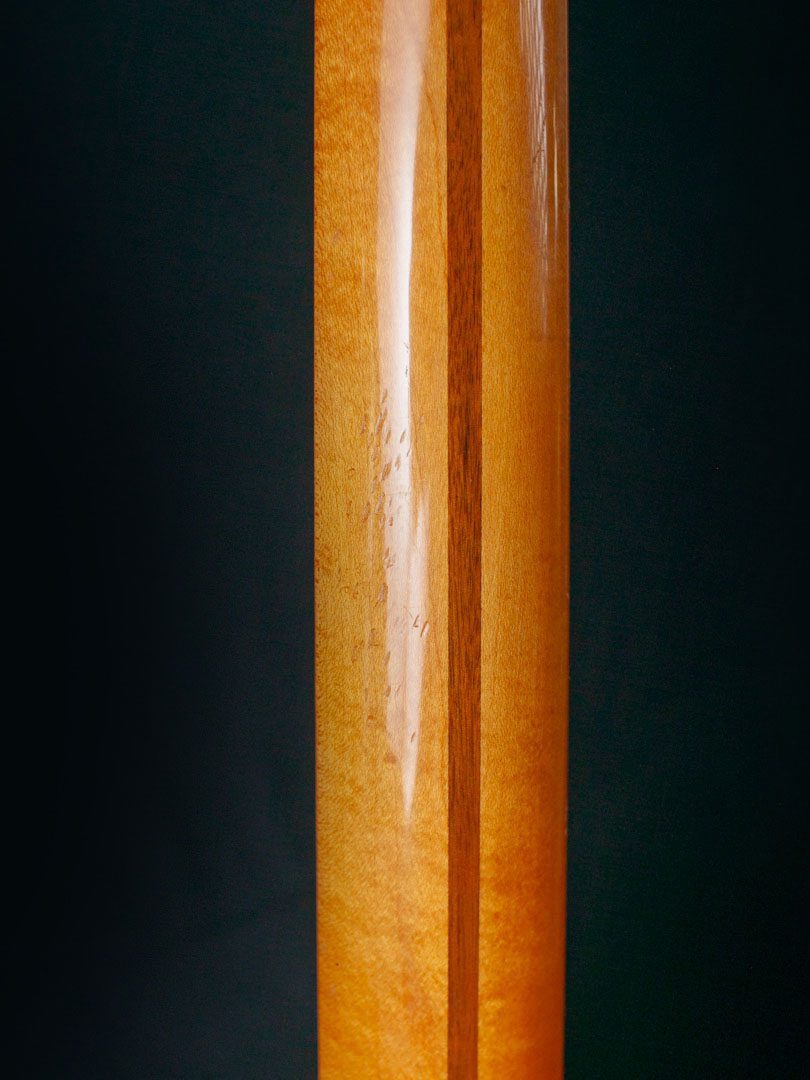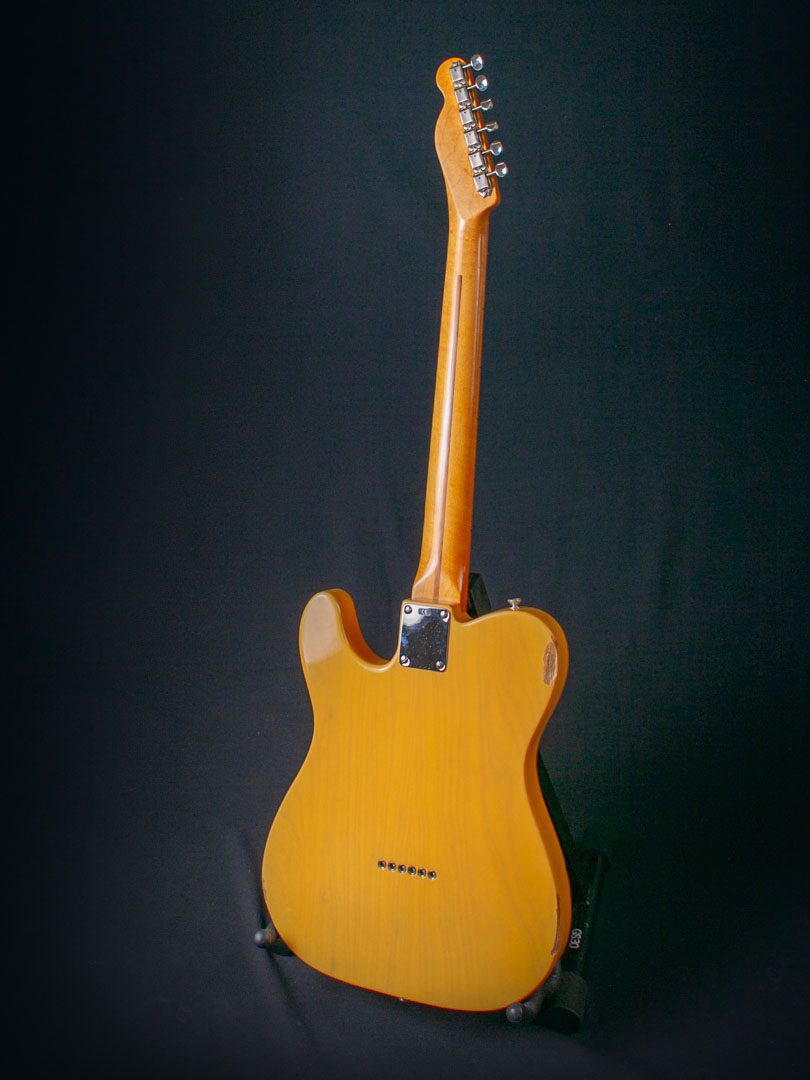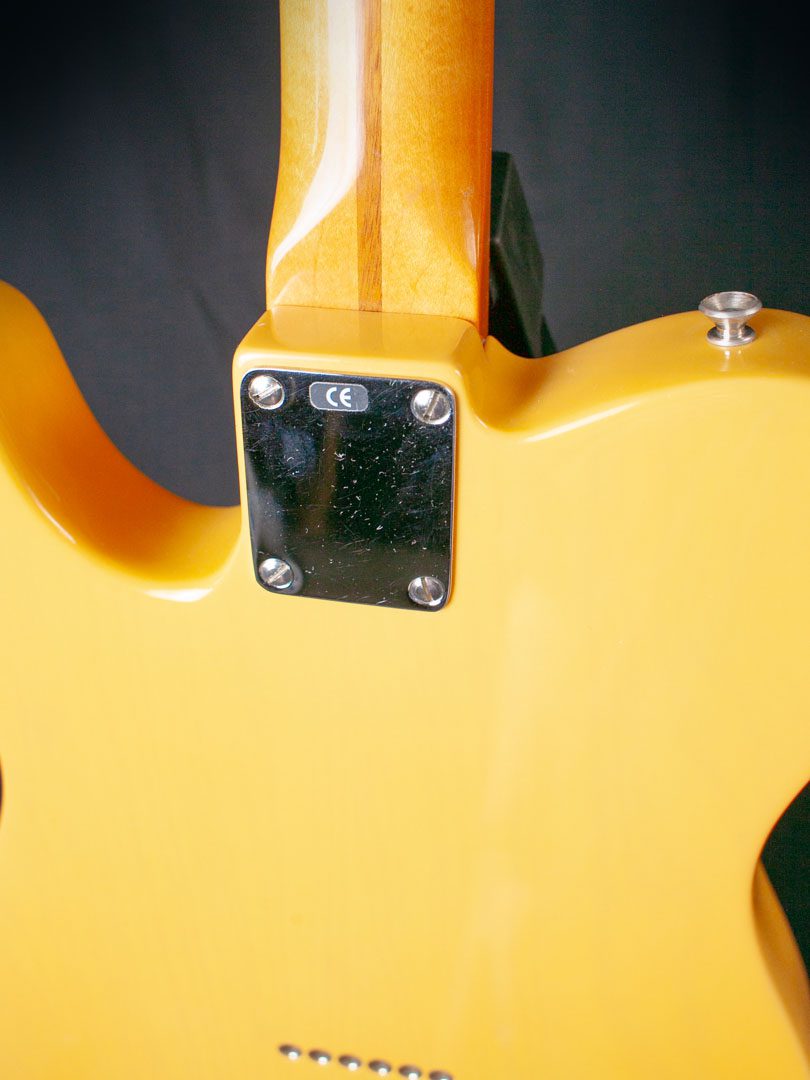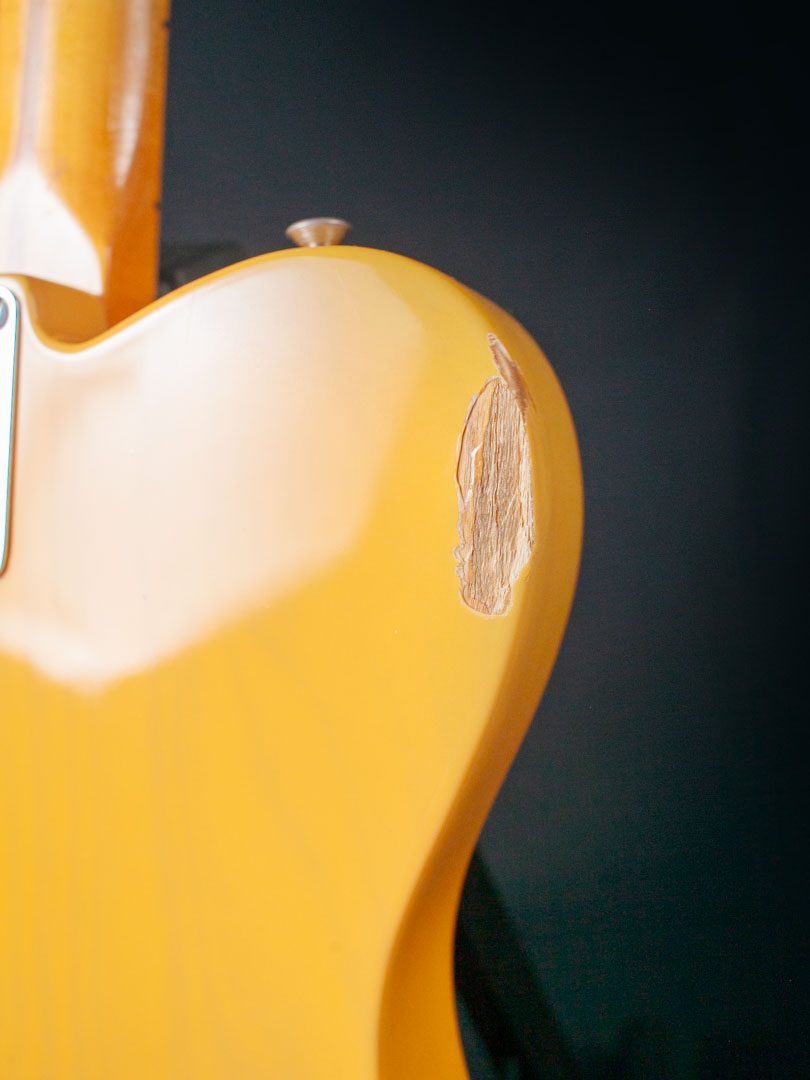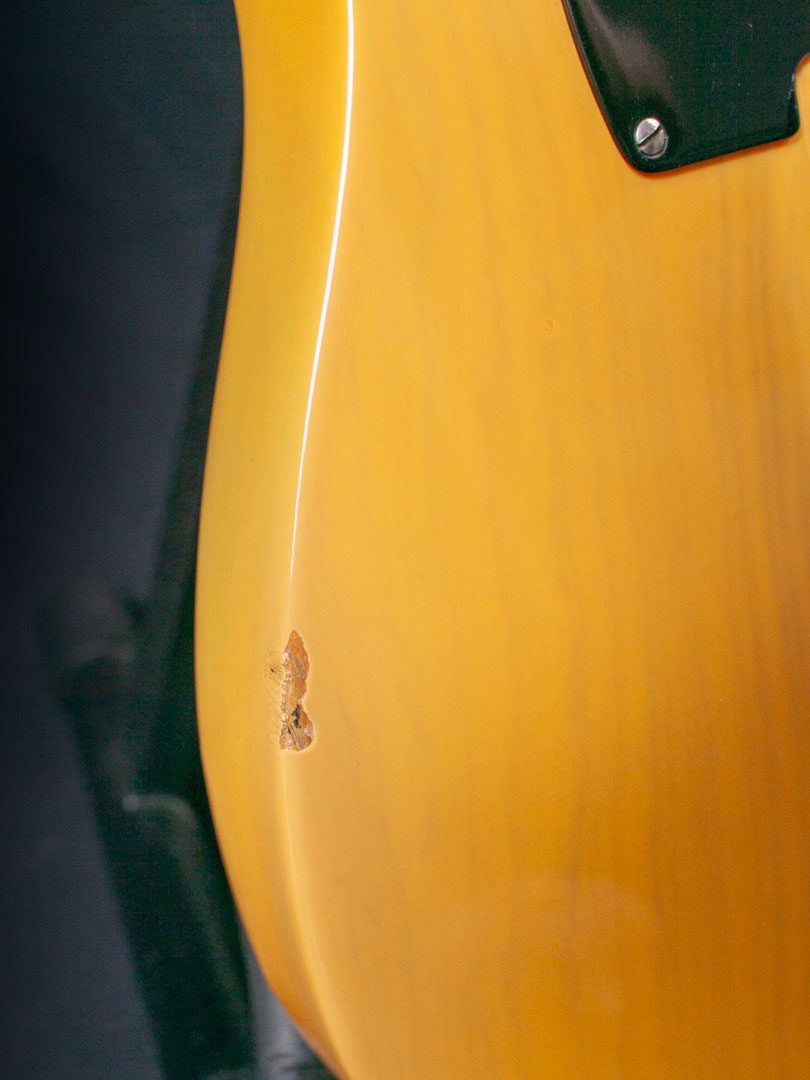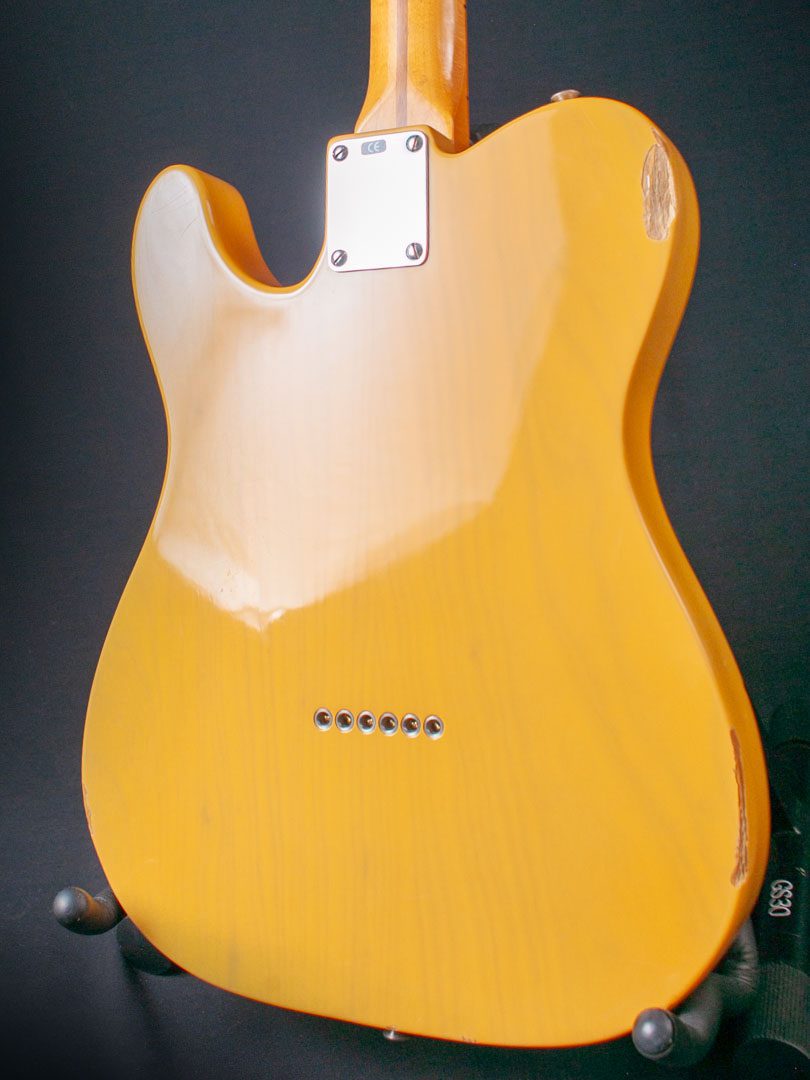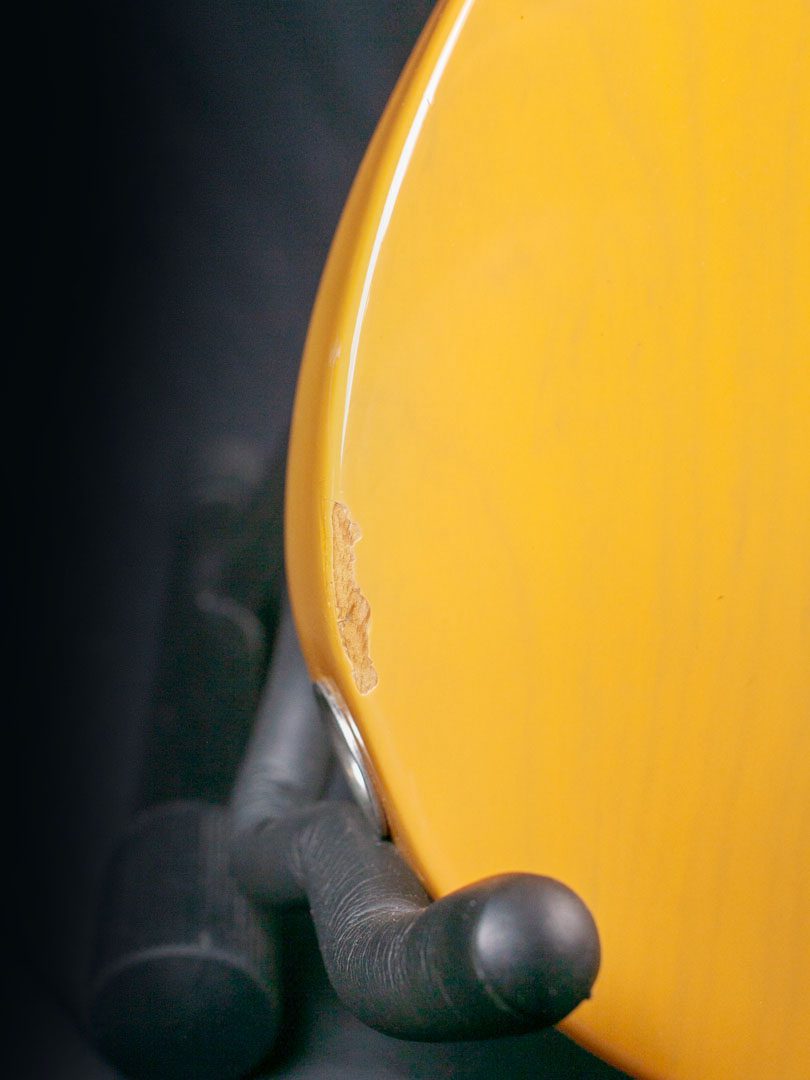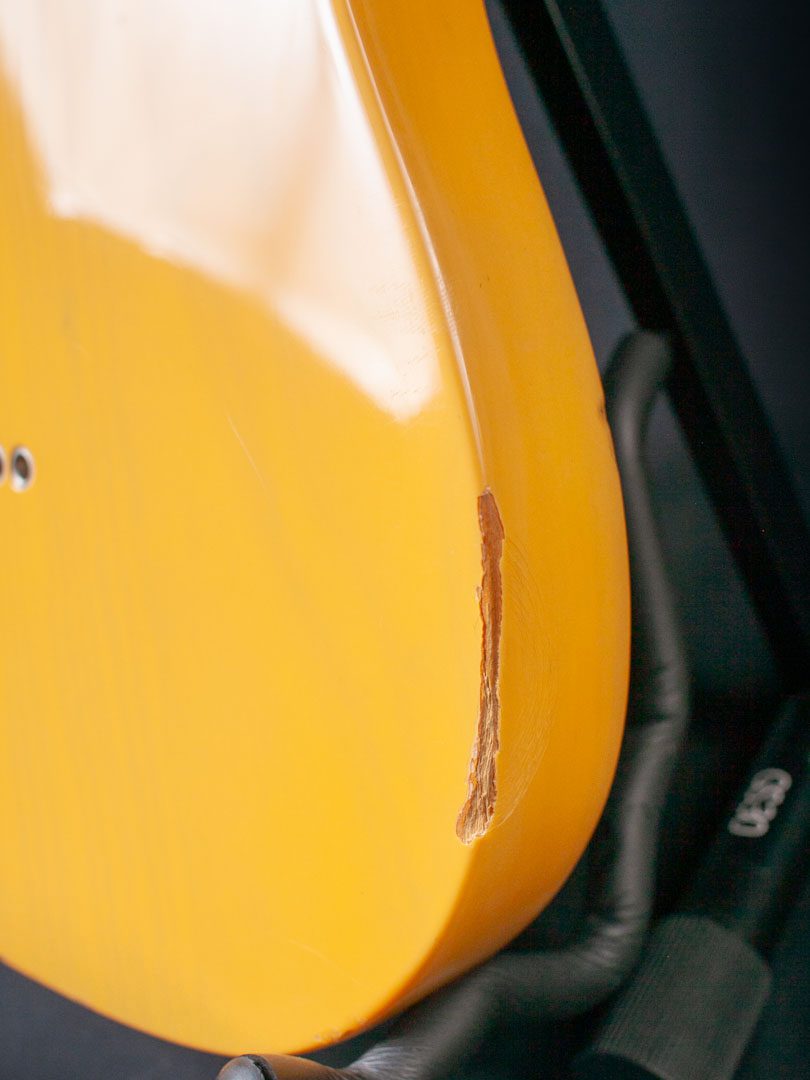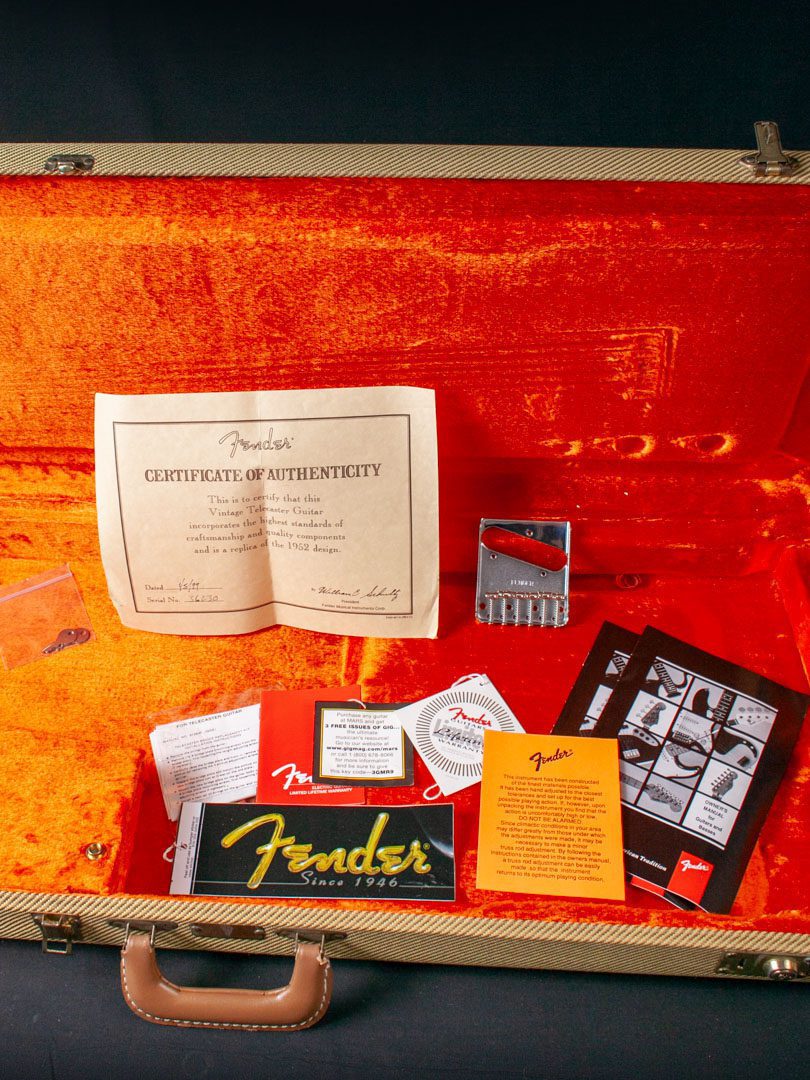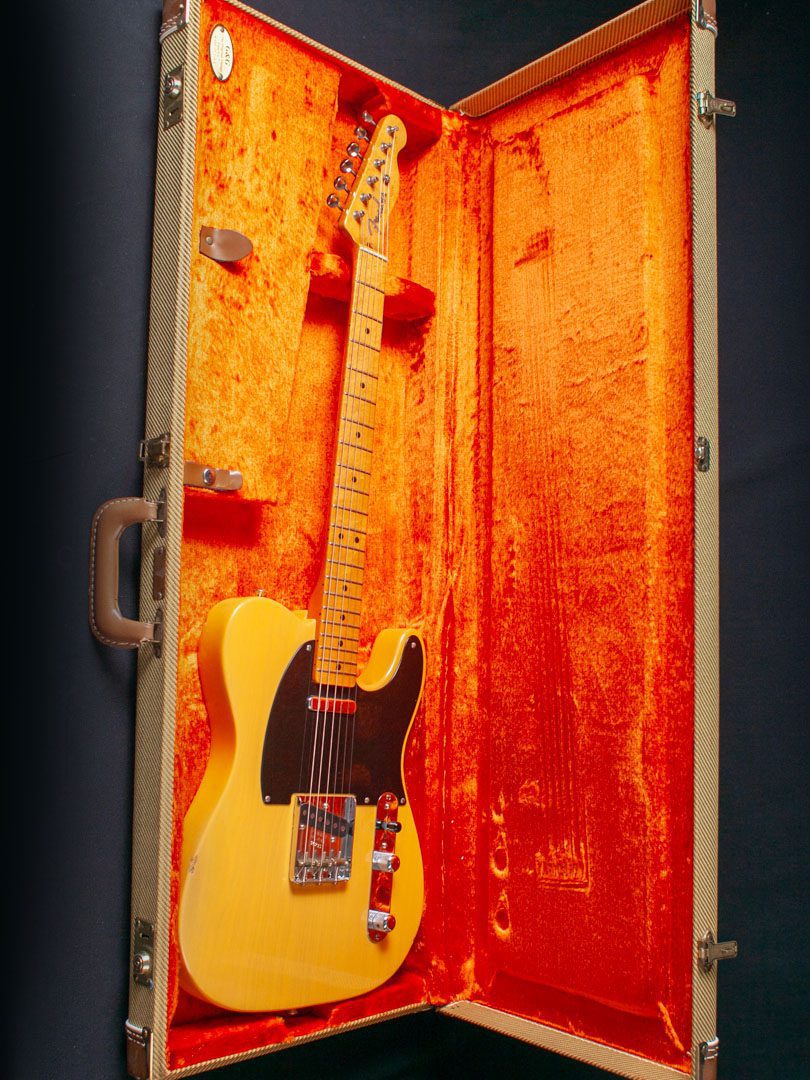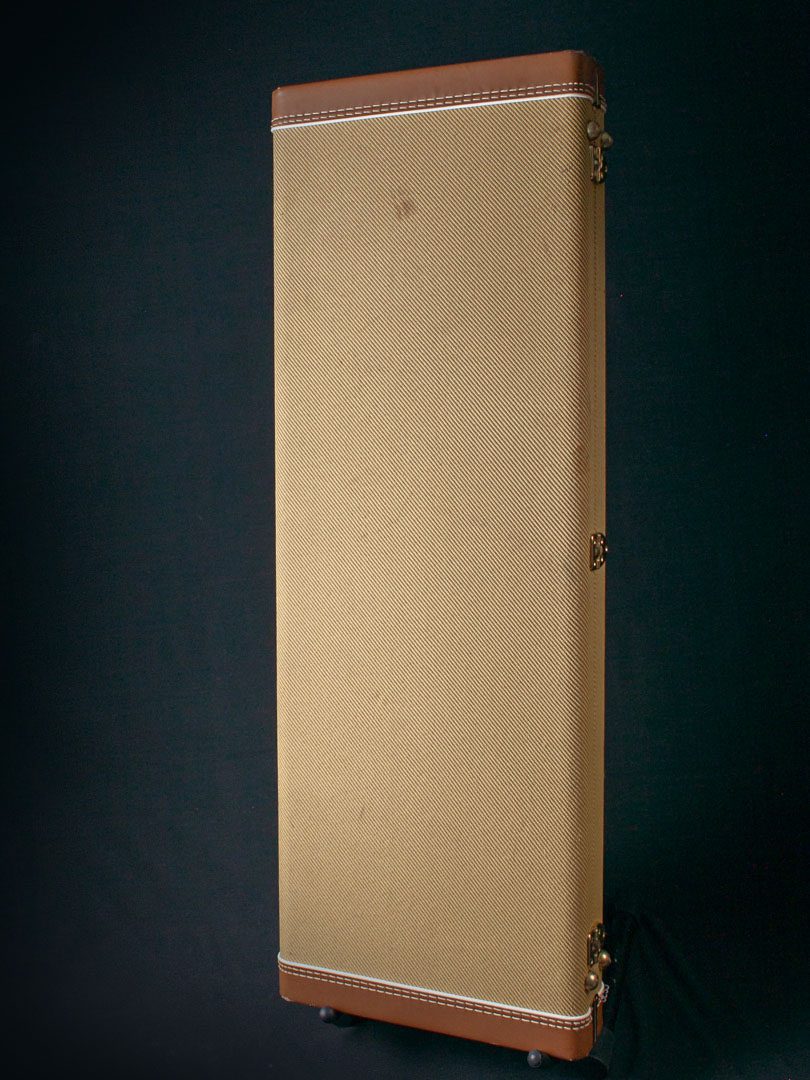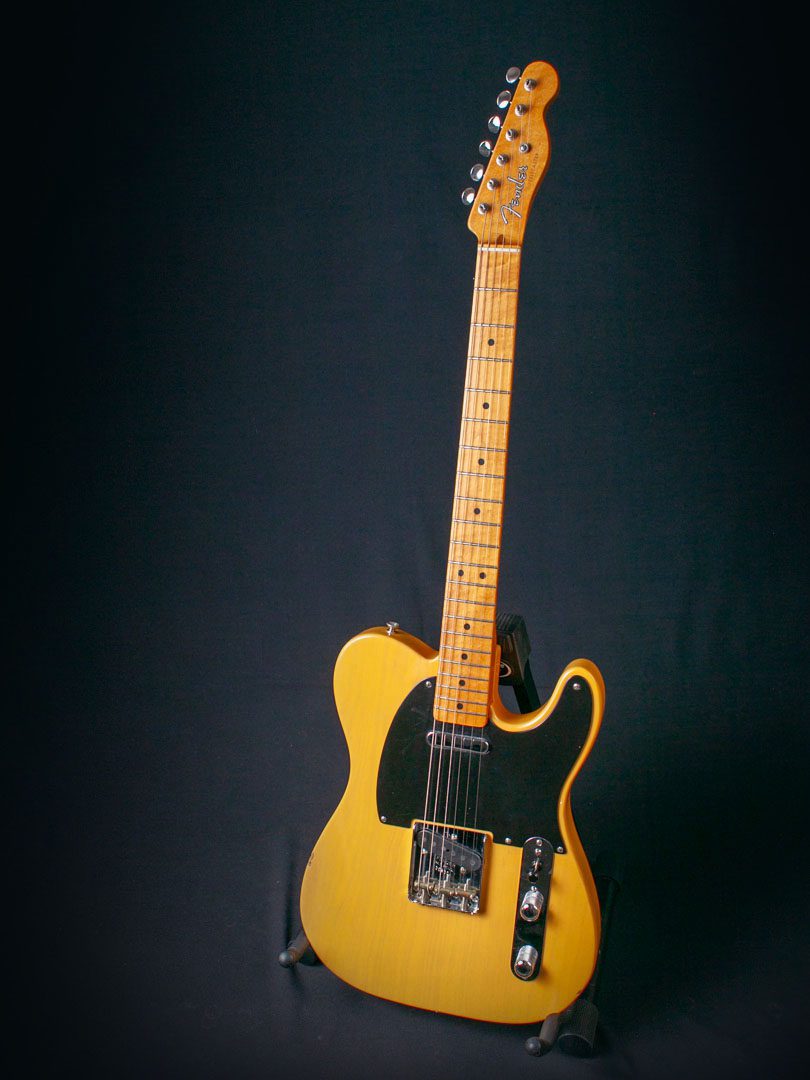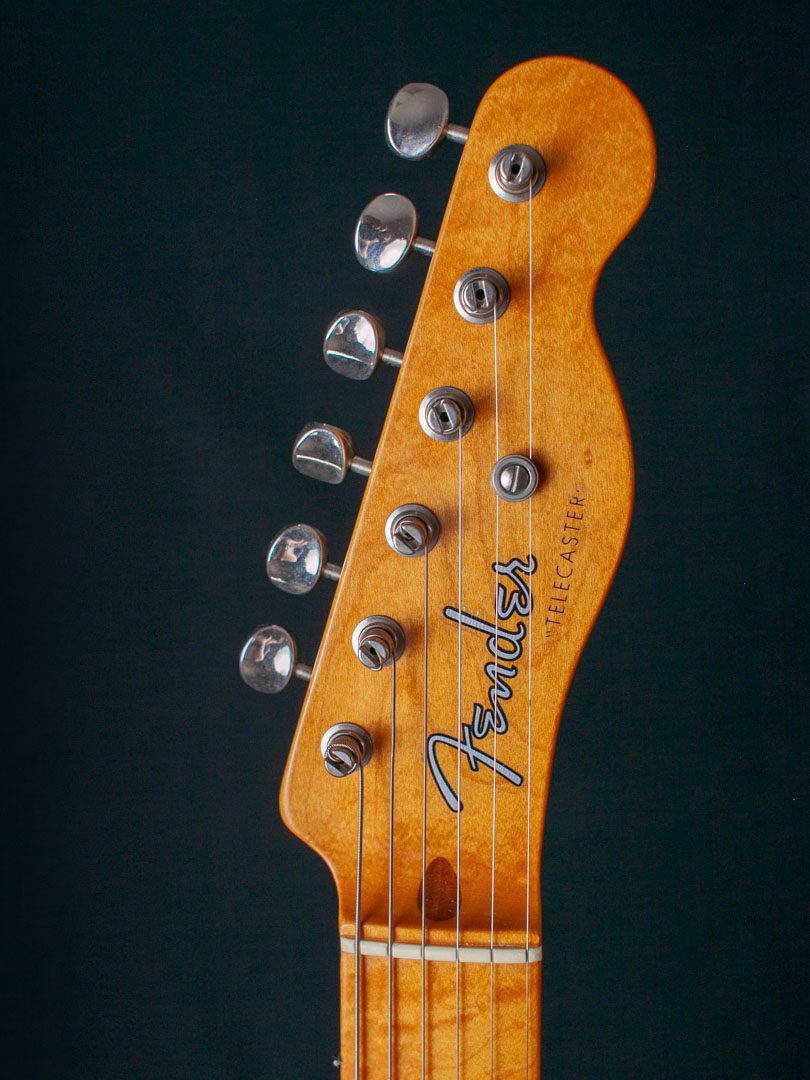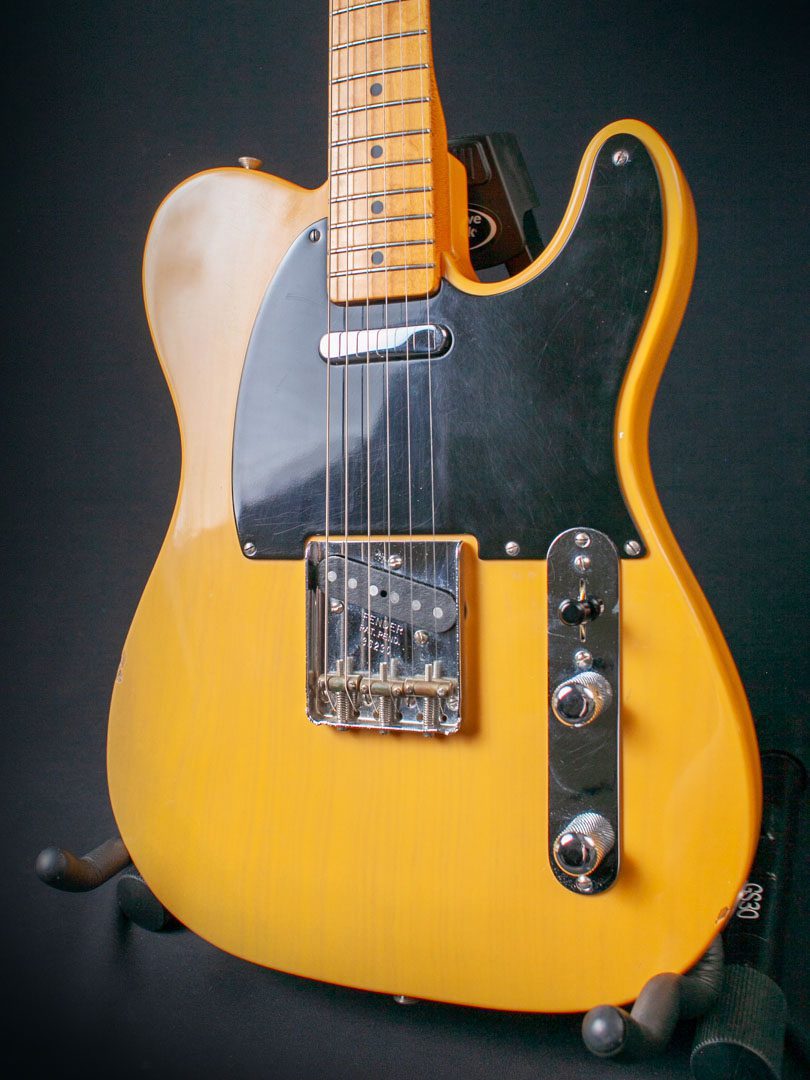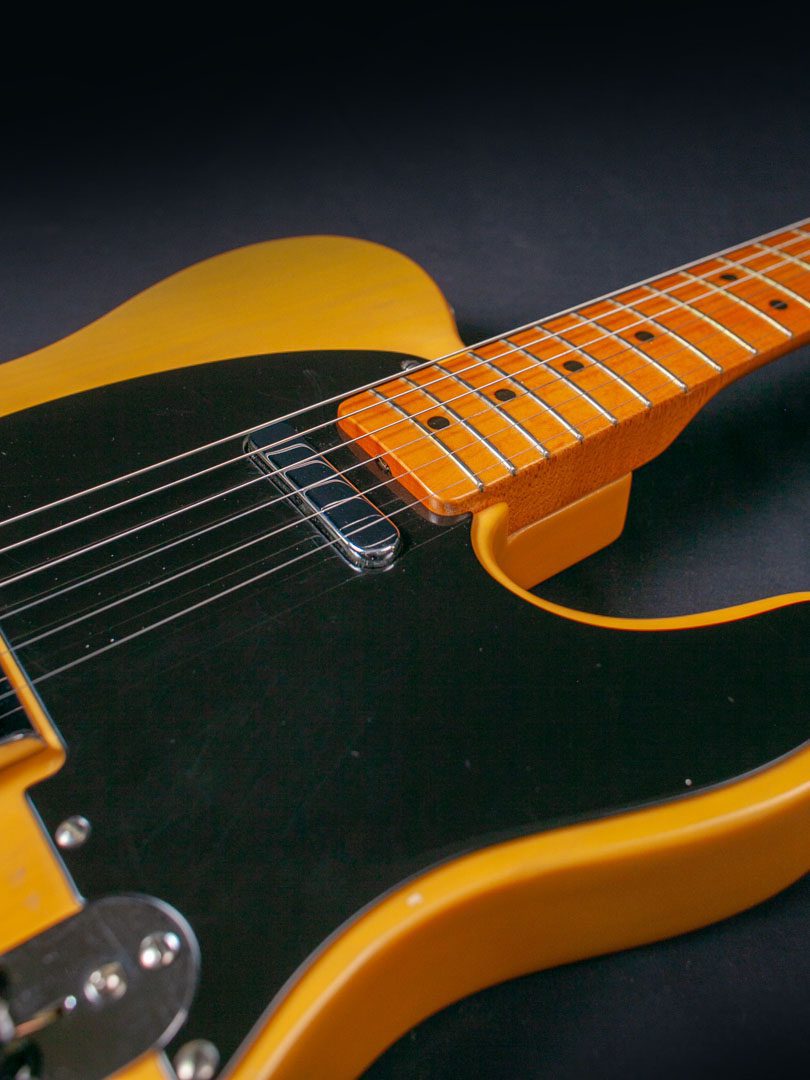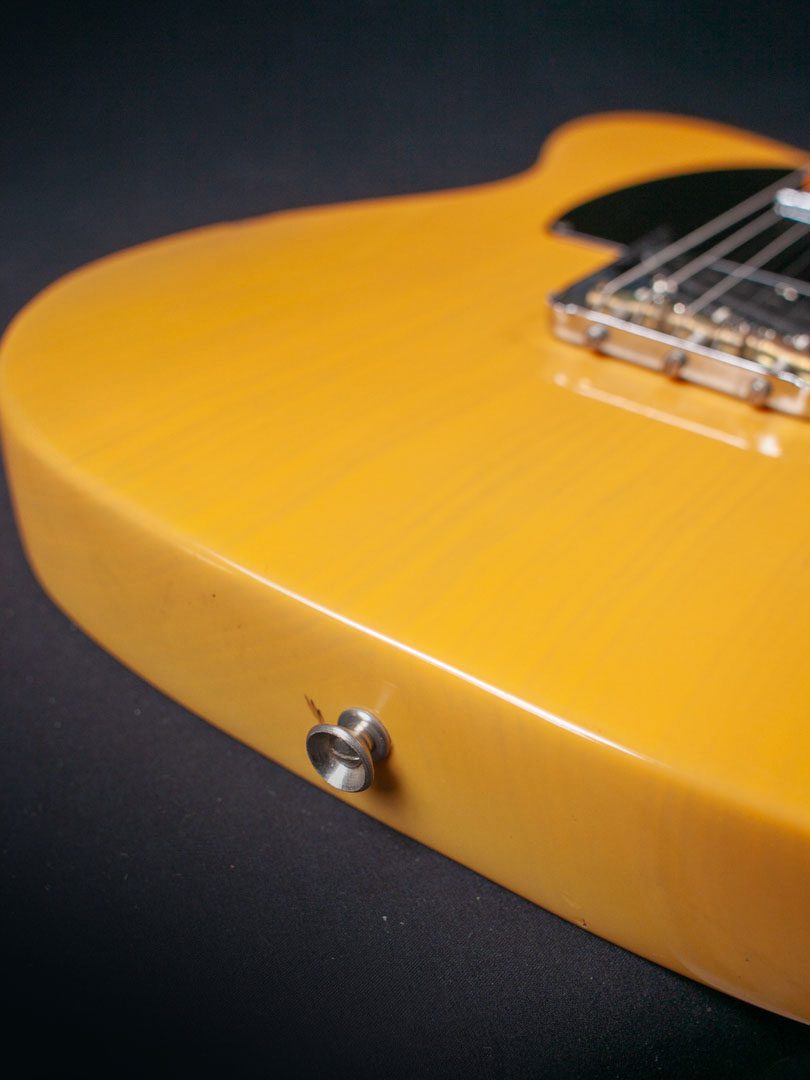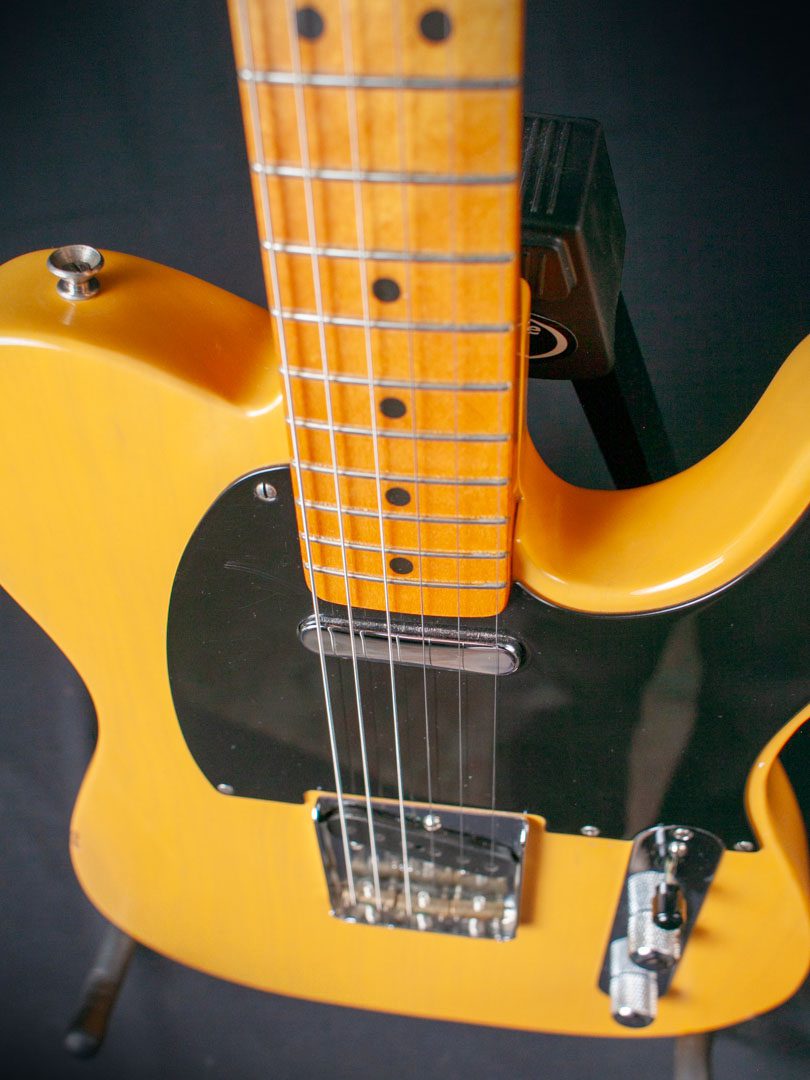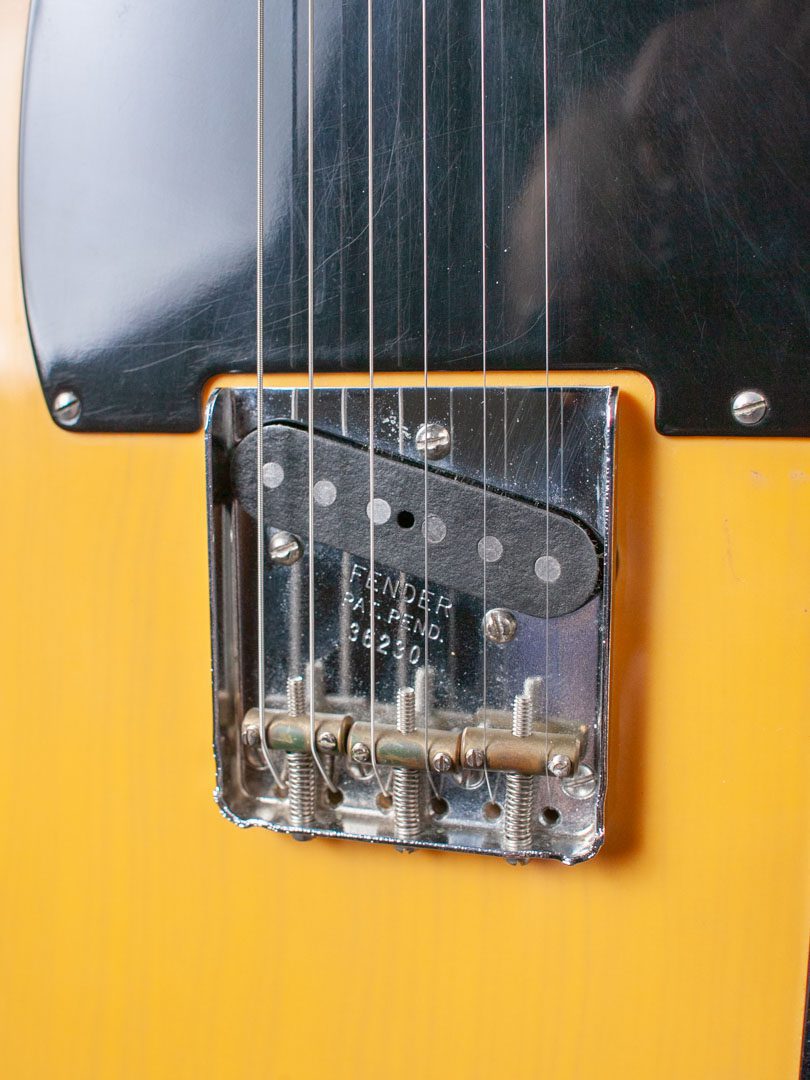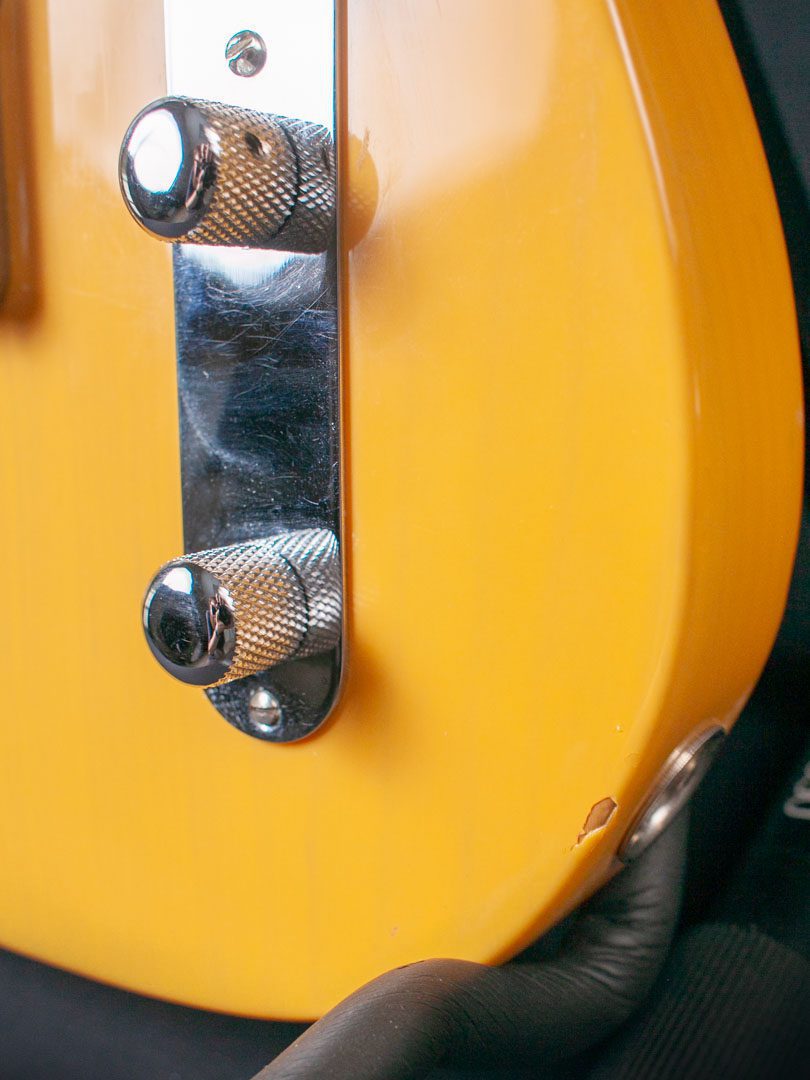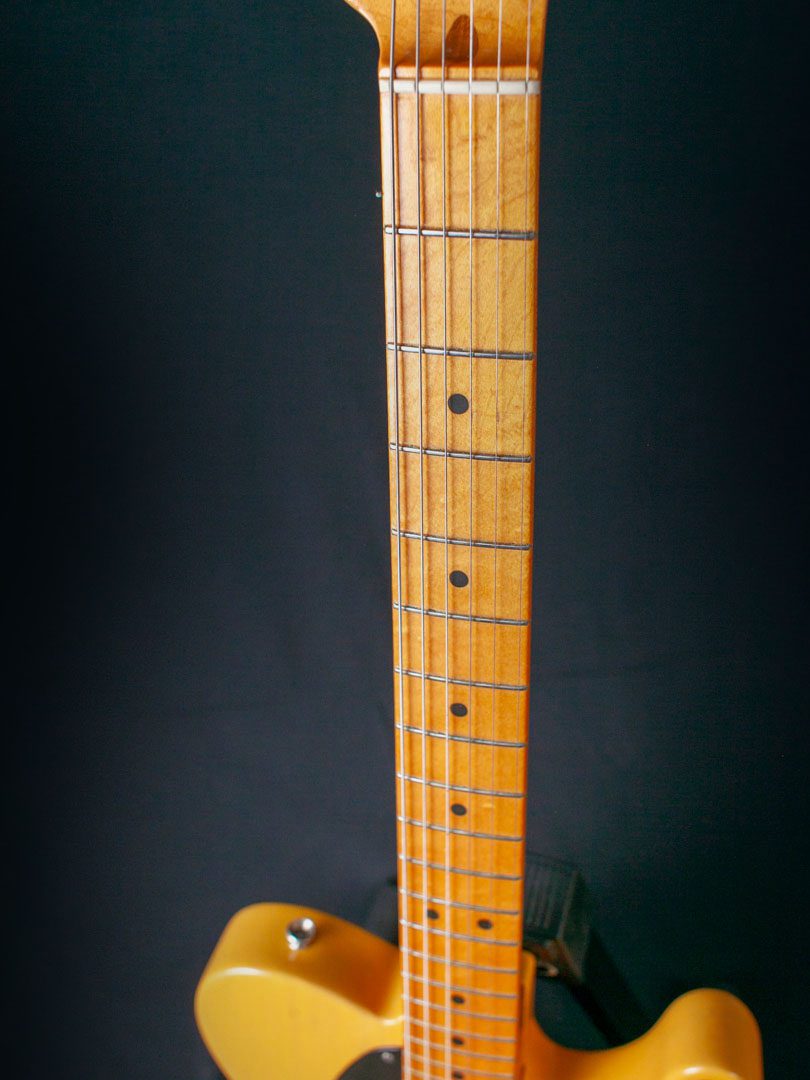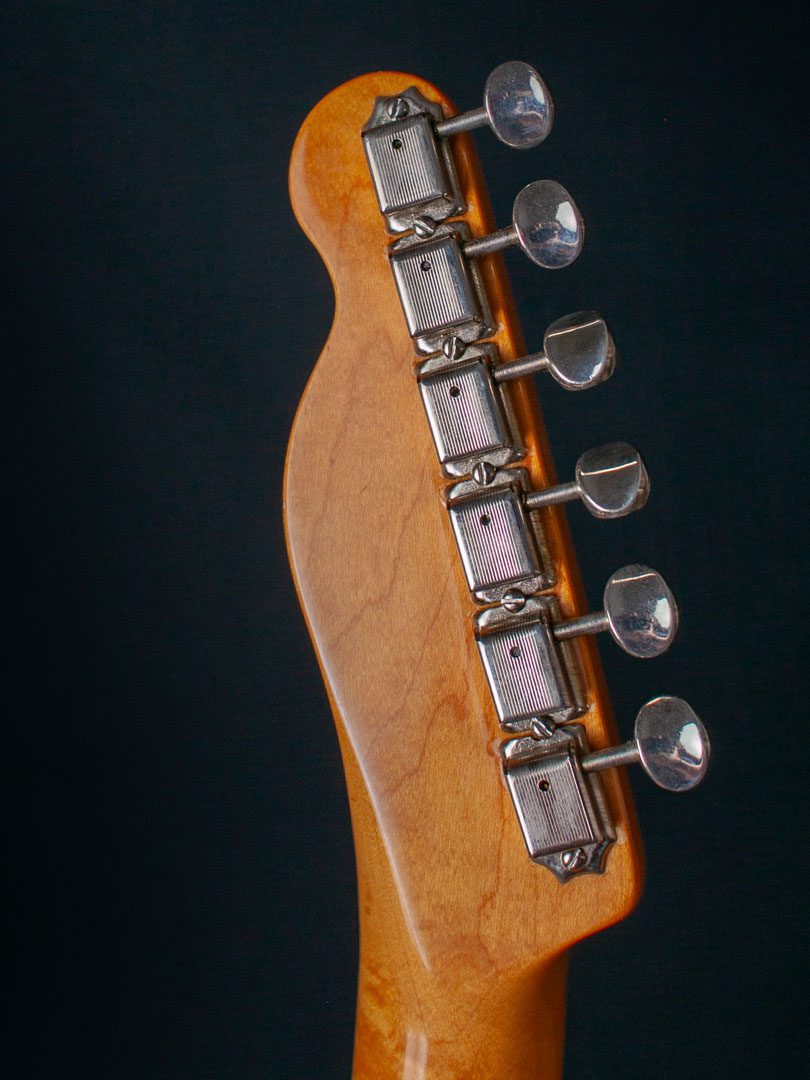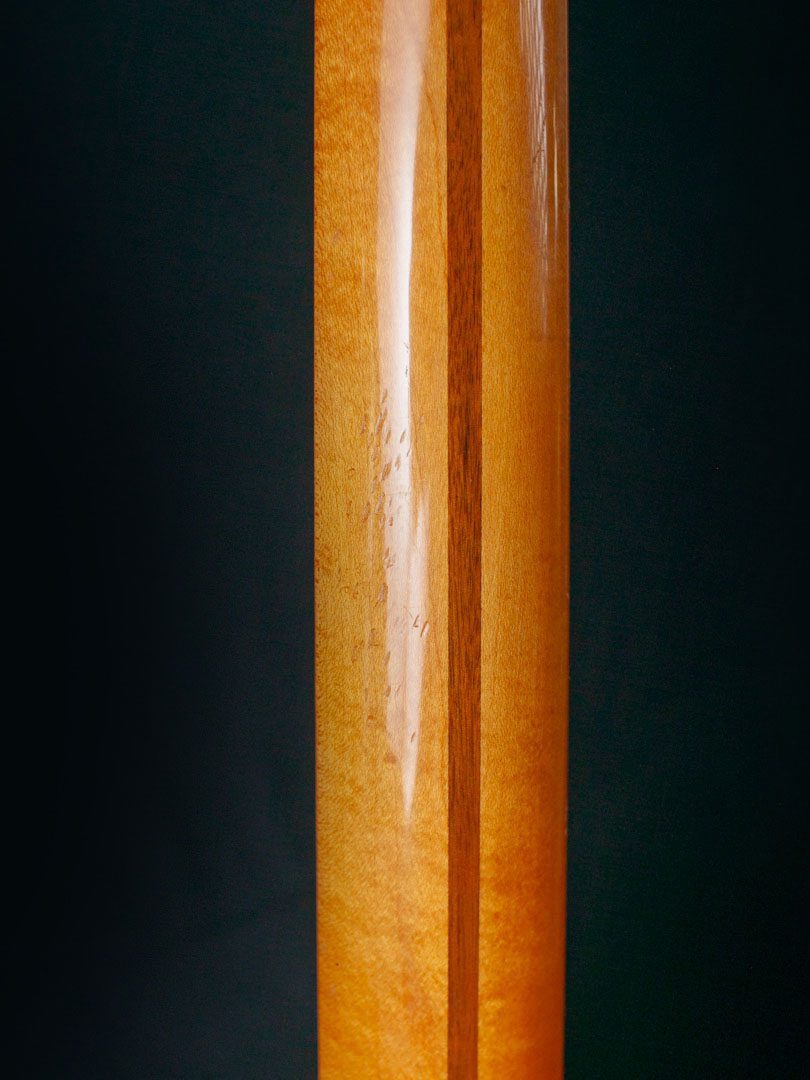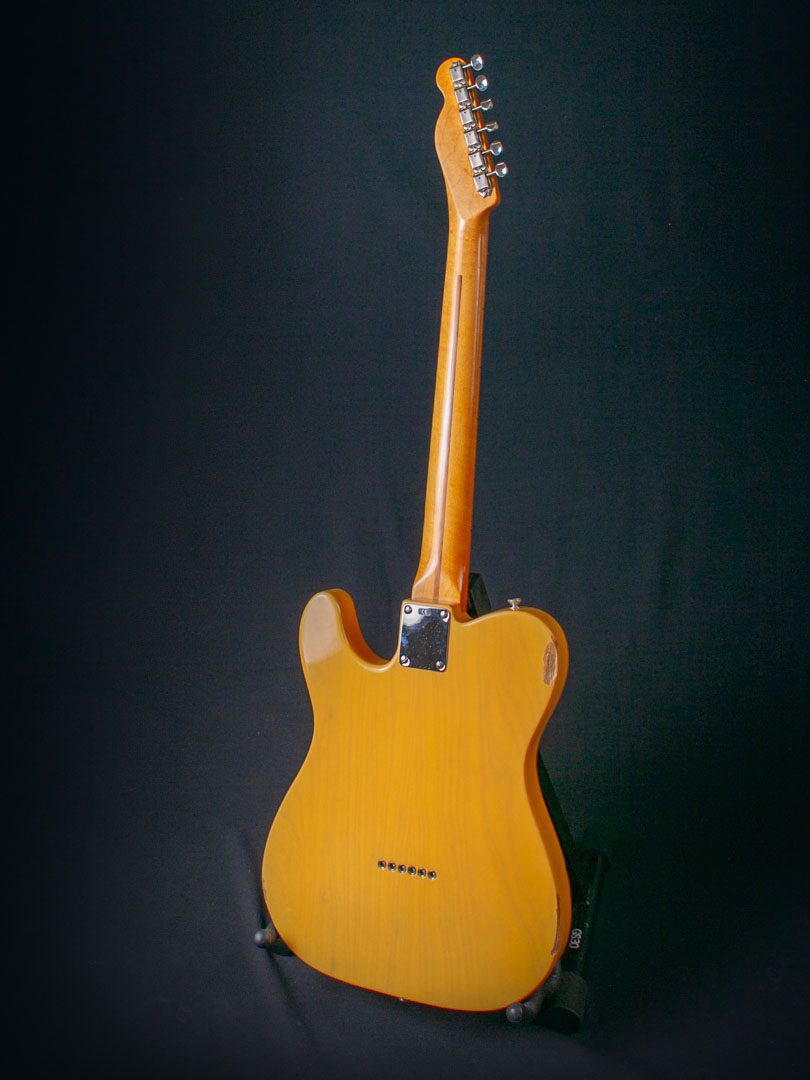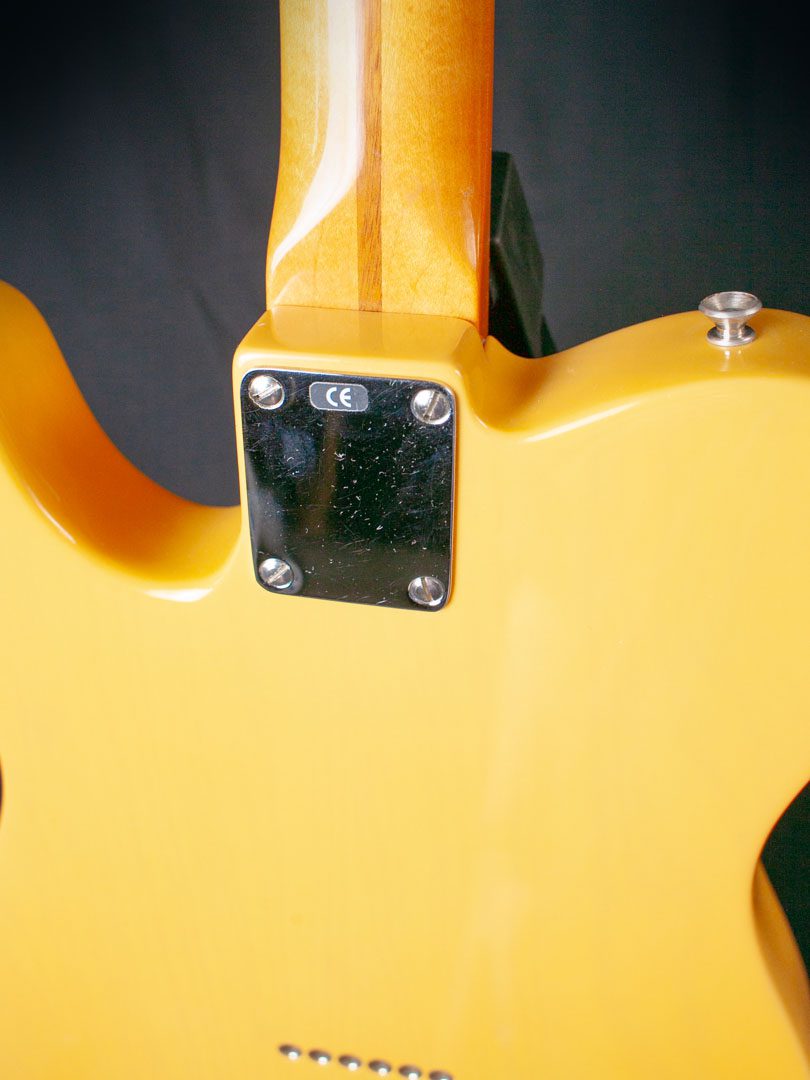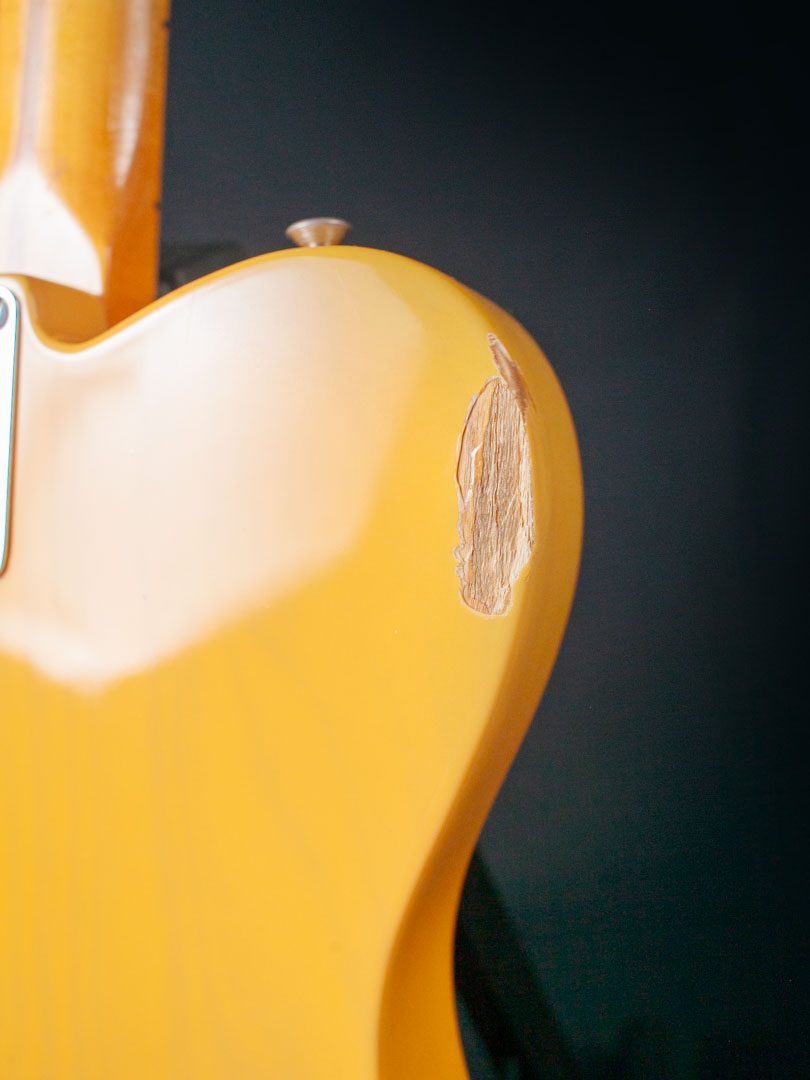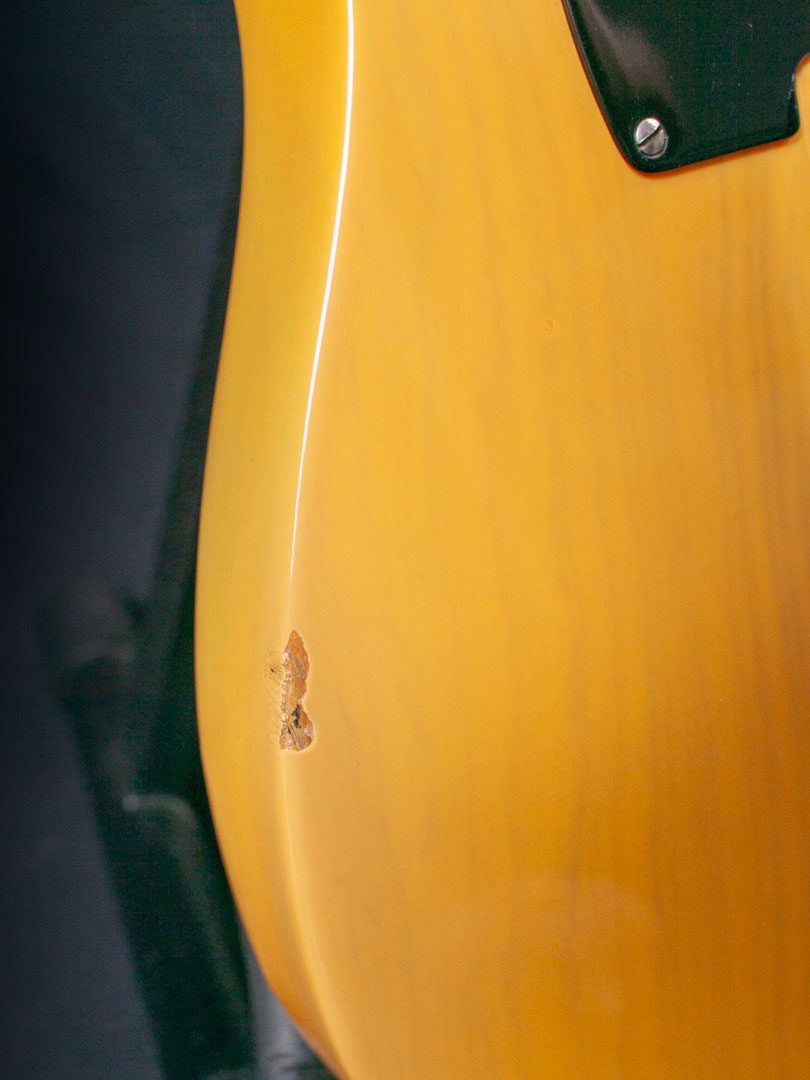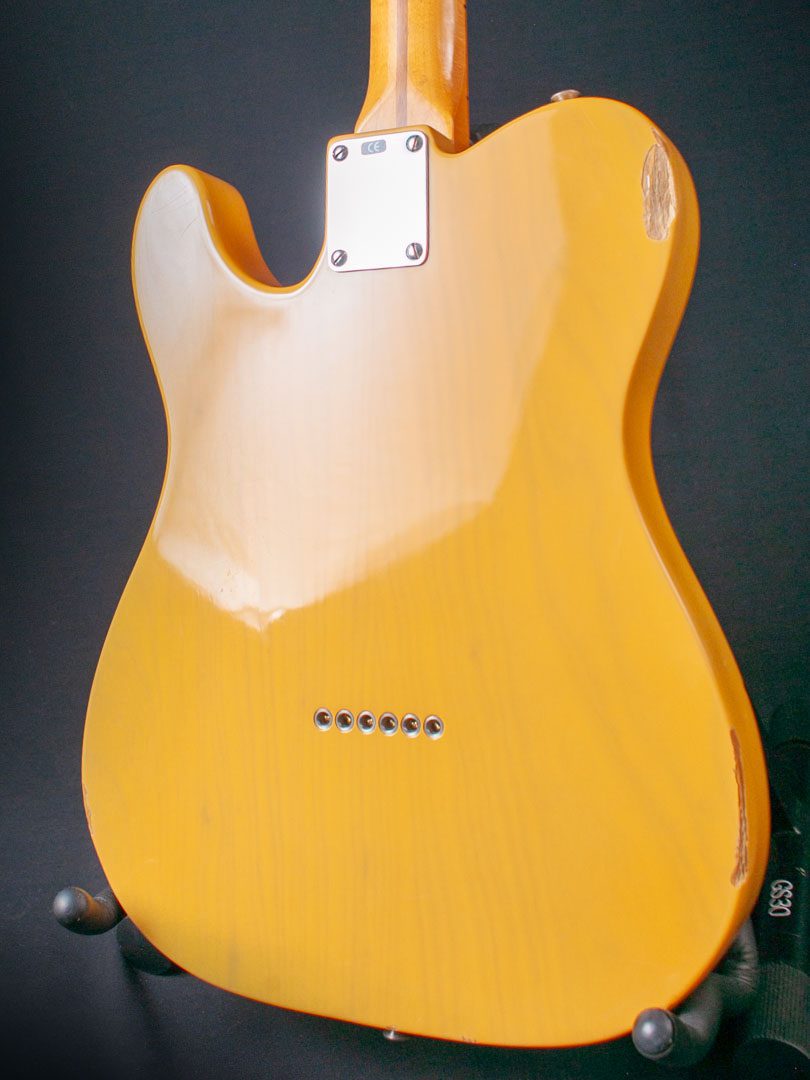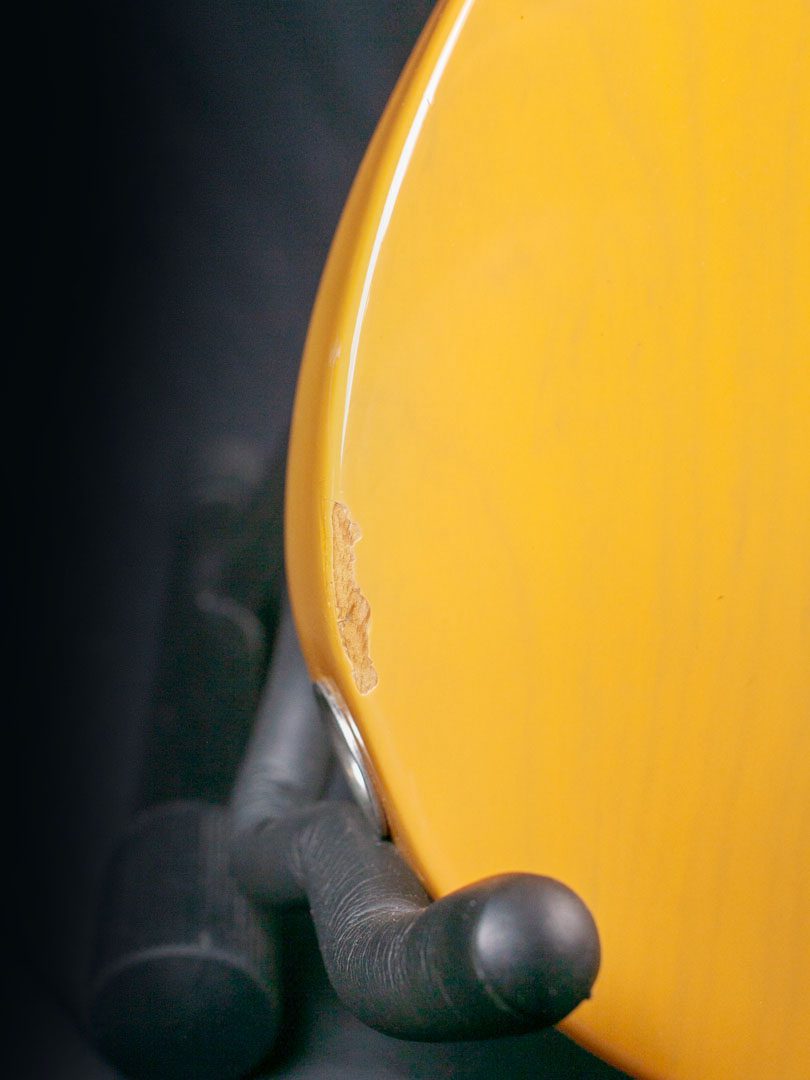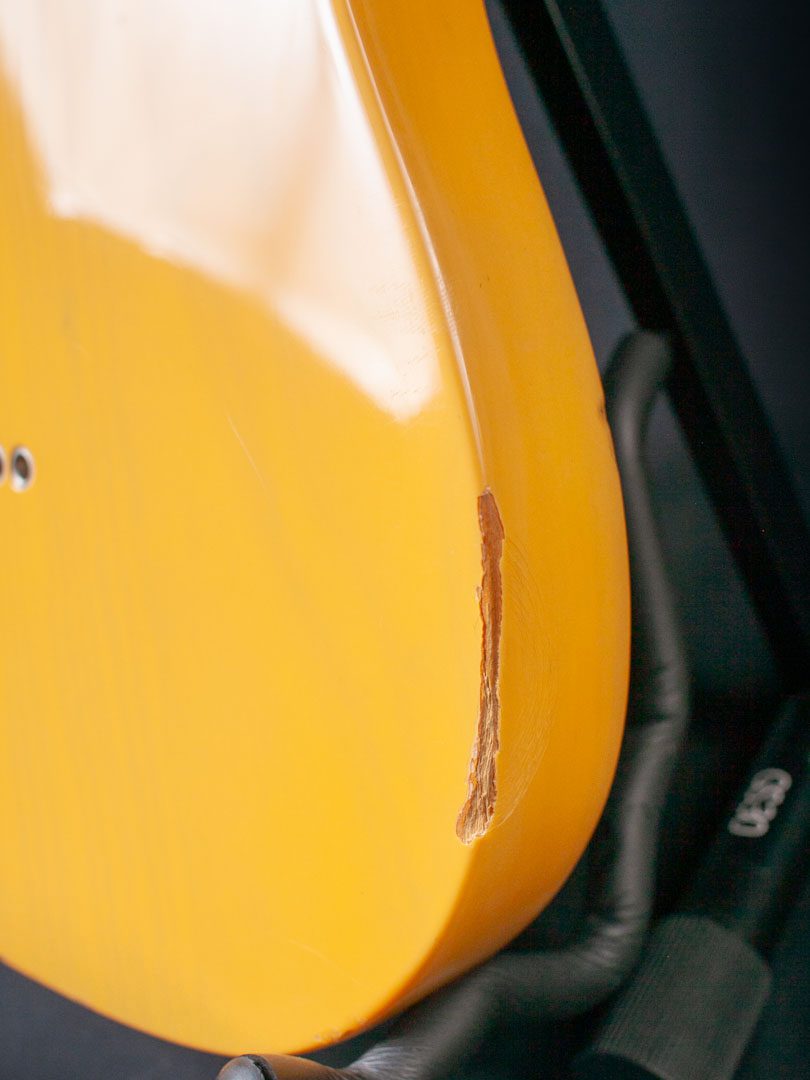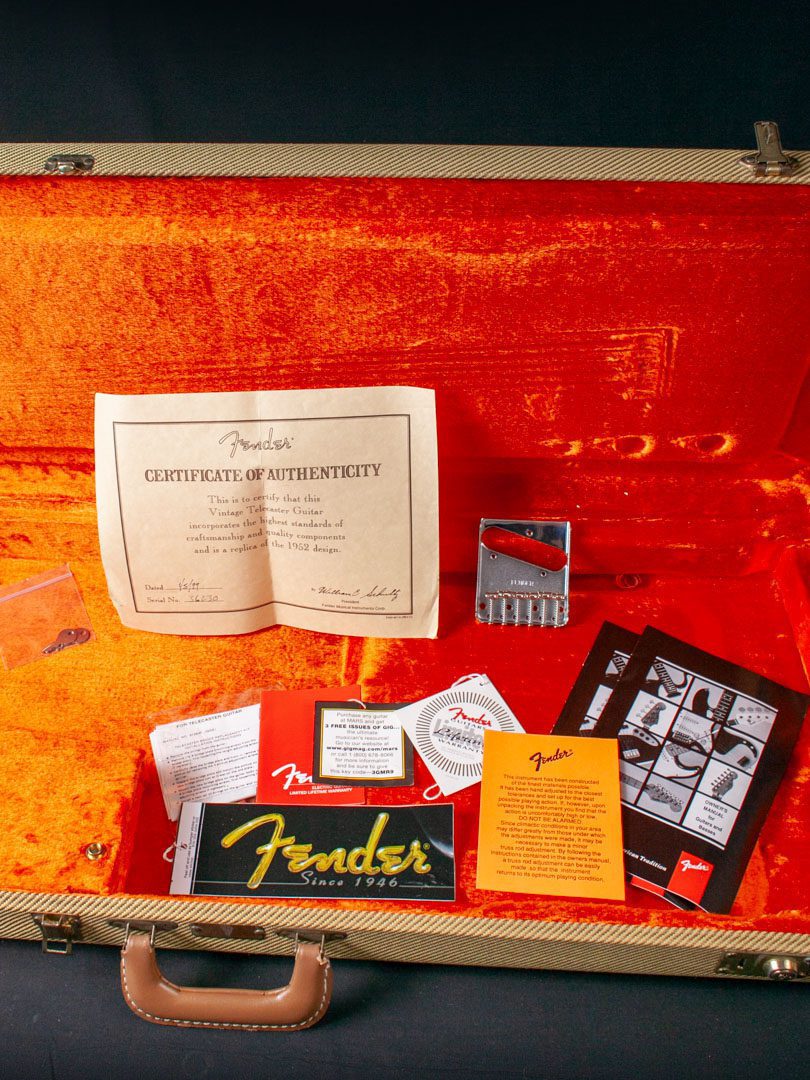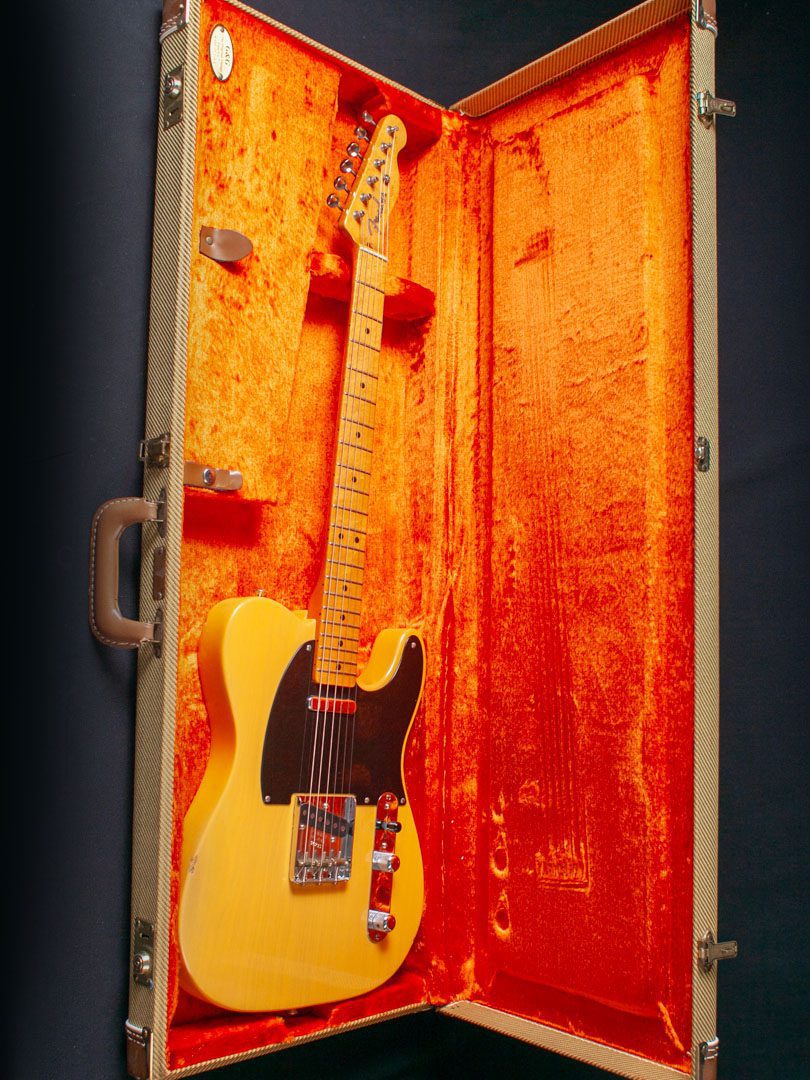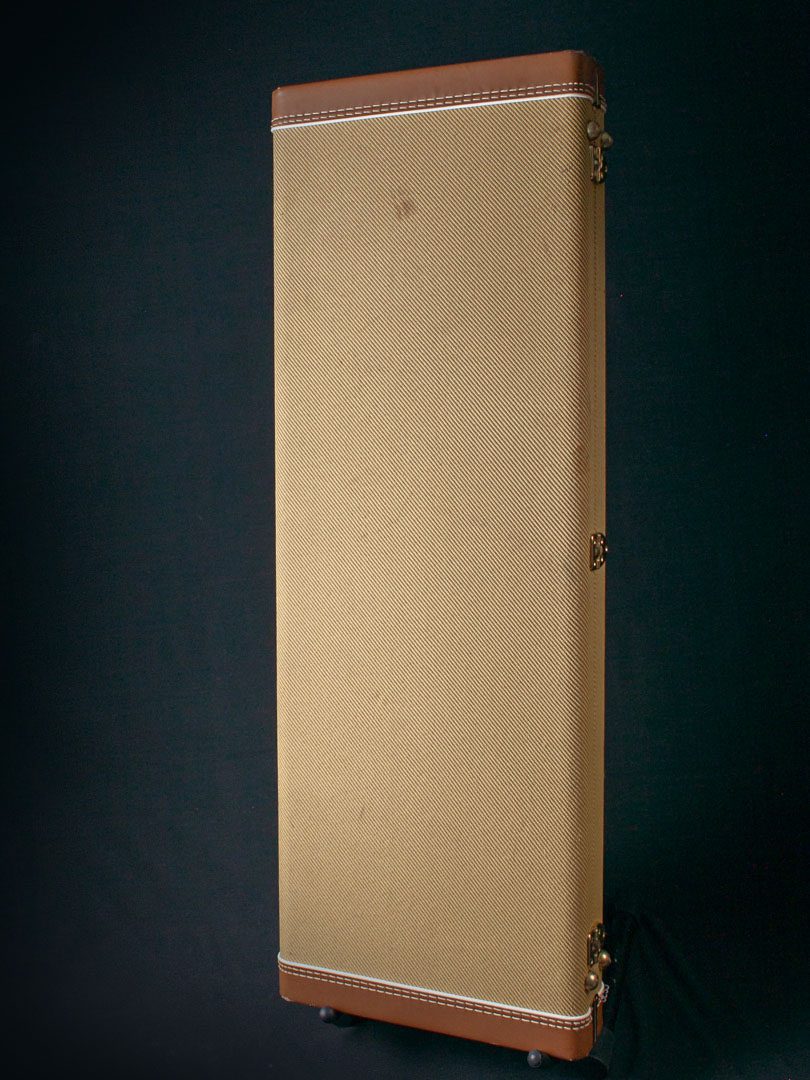 2002 Fender Telecaster 50 Year Anniversary Edition
This guitar is all original, in full working order, and in excellent playing condition with a professional set up. There are a couple of spots on the body of the guitar that show sizable nicks (see pictures). Otherwise, the guitar is in excellent condition. It plays like a dream and sounds amazing. It also comes with original case (in excellent condition) and all the case candy and such.
The 2002 Fender Telecaster 50 Year Anniversary Edition is a beautiful tribute to a timeless icon in the world of electric guitars. Commemorating five decades of innovation and influence (with the Telecaster first produced in 1952), this special edition Telecaster encapsulates Fender's legacy of craftsmanship and musical prowess. With its classic butterscotch blonde finish, vintage-style pickups, and meticulously recreated details, it pays homage to the original 1952 Telecaster while incorporating modern refinements for contemporary players. The 2002 Anniversary Edition not only celebrates Fender's rich history but also offers a bridge between the past and present, allowing guitarists to experience the authentic Telecaster sound and feel while embracing the advancements of the 21st century.
Click for info on shipping, taxes, returns, etc.
Shipping
We offer shipping in to the US and Canada. Each product should have its own shipping cost which will be calculated in your cart as you check out.  Some products are not available for shipping. Shipping times vary per product.
Pickup
You can purchase a product online and then pick it up at our store. You can come during our open hours, or you can schedule an appointment for pickup.
Returns
You can return any purchase if you notify us of the return within 7 days of purchase and have us the item back within 14 days of purchase. We do not pay for shipping to return the item. Upon receipt, we will inspect the item and determine if the condition has changed. If the condition has changed, the refund will be partial to reflect the change in value of the item.
Taxes
Purchases made in our store will have a retail sales tax of 7%. All products purchased on our website will be taxed according to the buyer's location. In-state sales will be taxed at their county-specific rates, and out-of-state purchases will not be taxed.
Layaway
The Local Pickup (TLP) offers layaway on sales of $400 or greater. Here are our layaway terms:
TLP requires a deposit from the buyer of one quarter (1/4) of the total sale cost (purchase price +5% layaway fee + taxes + shipping).
TLP establishes with the buyer a unique payment plan not to exceed 12 months in duration to pay the full amount due.
If a scheduled payment is seven business days late, TLP has the right to cancel the purchase.
If TLP cancels the purchase, TLP will refund any money paid by the buyer, except the deposit. The deposit is non refundable.
The buyer has the right to payoff the full amount and complete the purchase at any time.
The buyer has the right to make extra payments toward the amount due.
Once the purchase is completed (all due money paid in full), the guitar will be delivered either via shipping or scheduled pickup.
Features & Specs for the Fender Telecaster 50 Year Anniversary Edition
Body: Alder body construction, faithfully recreating the iconic Telecaster shape with a classic butterscotch blonde finish.
Neck: Maple neck with a comfortable modern "C" profile, topped with a 21-fret maple fingerboard. The neck carries a vintage-style gloss finish.
Pickups: Equipped with vintage-style single-coil pickups, delivering that unmistakable Telecaster twang and clarity.
Electronics: Standard Telecaster wiring with a three-way pickup selector switch, master volume, and master tone controls.
Bridge: Classic Telecaster bridge with three brass saddles for enhanced sustain and intonation adjustment.
Hardware: Chrome hardware, including vintage-style tuning machines that add to the guitar's classic aesthetic.
Finish: The guitar features a nitrocellulose lacquer finish, adding to the vintage look and allowing the wood to breathe and age gracefully.
Limited Edition: The 2002 Fender Telecaster 50 Year Anniversary Edition was produced in limited quantities to celebrate the Telecaster's enduring legacy.
Accessories: Some editions may include a vintage-style hardshell case, a certificate of authenticity, and special commemorative literature.