 Gibson is one of the biggest guitar makers in the world and one of the most well-respected brands in guitar making. Vintage Gibson Electric Guitars are high quality, sought after, and iconic.
The Gibson Les Paul
The Gibson Les Paul was first sold in 1952 and has been a classic ever since. Designed with input and endorsement from guitarist Les Paul, it features an iconic single cutaway body, typically made from solid mahogany. It was originally offered with a gold finish and two P-90s, but in '57 they added humbuckers and additional finish options.
These guitars have found their place in just about every genre of music: rock, country, pop, soul, R&B, blues, jazz, reggae, and punk, just to name a few. Some of the most notable Gibson Les Paul players are Jimmy Page, Slash, Duane Allman, Neil Young, and Billie Joe Armstrong.
The Gibson Les Paul Junior
The Les Paul Junior was introduced in 1954 as an affordable, entry-level version of the popular Gibson Les Paul. While the original Les Paul Junior had a single cutaway body like the Senior, the double cutaway body style was introduced in 1958 and has become iconic in its own right.
In order to make a high-quality guitar that was still affordable, Gibson stripped the Les Paul down to the basics to create the Junior. No binding, no carved top, one pickup, one volume knob, and one tone knob. The P-90 "dog ear" pickup was used in the bridge position, allowing for great sounds, if not as much versatility. The Gibson Les Paul Junior is still beloved for its simplicity and distinguishable tone when played through a high-gain amp, giving it that crunch that we all know and love.
The Gibson Les Paul Special
The Gibson Les Paul Special was another budget version of their hugely successful Les Paul model. Introduced in 1955, it was designed to be an intermediate-level instrument, placed at a price point between the low-cost Les Paul Junior and the standard Les Paul. It also started as a single cutaway body, but was given a double cutaway version in 1958.
The Les Paul Special retained the standard's double P-90 pickups and dual tone/volume knobs. This gives it more tone versatility than the Junior. The Les Paul Special holds a "special" place in the hearts of Gibson-lovers, and the company has capitalized on that, reviving it every couple of years.
The Gibson Flying V
The Gibson Flying V is an iconic electric guitar known for its unique and futuristic design. It was first introduced in 1958 as part of Gibson's "Modernistic" line, which also included the Explorer and the Moderne. However, it did not gain popularity at the time and production was halted after only 98 units were made.
In the 1960s, it was reissued and gained popularity among rock and blues musicians, such as Albert King, Jimi Hendrix, Lenny Kravitz, and Eddie Van Halen. Today, it remains a popular guitar model and is associated with various genres of music. Early models are highly sought-after by collectors and musicians alike.
1978 Gibson Flying V – Rottweiler Mod
Collaboration
This 1978 Gibson Flying V is a custom project we did at The Local Pickup. We took an all original 1978 Flying V in amazing condition, one that played perfectly well and had an ideal neck in every way with great frets, and we replaced all of the removable parts with all black components selected by us.
We worked with Porter Pickups to design H90s (P90s that fit into humbucker slots). This way we did not have to alter the guitar at all (no new holes or routing). So, it can be put back to its original state very easily. These pickups are way bad ass, and guitar looks amazing.
We also worked with Couch Straps to design a custom vegan leather strap for the guitar, a strap that we think goes perfectly and makes a great addition to the guitar (really completes the package).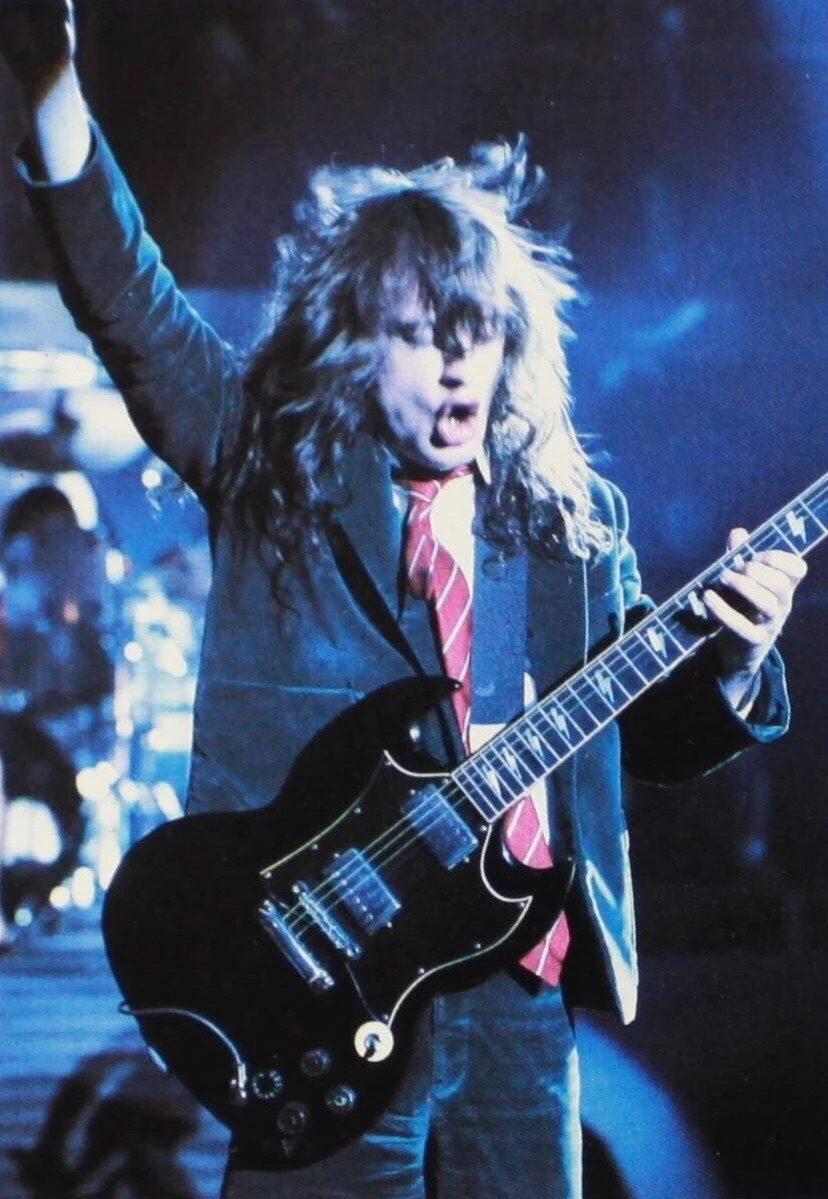 The Gibson SG
The Gibson SG, also known as the Gibson Les Paul SG, is a solid-body electric guitar that was introduced in 1961. It was designed as a successor to the Gibson Les Paul, which was experiencing declining sales at the time. The SG featured a thinner, double-cutaway body and a faster neck that was easier to play than the Les Paul. It was an immediate hit with guitarists, and became one of Gibson's most popular models.
The SG has been used by many famous guitarists, including Eric Clapton, Angus Young of AC/DC, and Tony Iommi of Black Sabbath. In the 1970s, Gibson introduced the SG Deluxe and the SG Standard, which featured different pickup configurations and finishes. The SG has been reissued and modified over the years, but the basic design has remained largely the same. Today, the Gibson SG remains a popular guitar model and is associated with various genres of music, including rock, metal, and blues.
The Gibson RD Artist
The Gibson RD Artist is a variation of the original Gibson RD model, first introduced in 1979. The RD Artist featured several upgrades over the original RD, including a striking gold-plated hardware finish, a brass nut, and an active electronics system with a built-in preamp. The guitar also featured a larger body size, with a slightly offset waist, and a unique headstock design. The RD Artist was designed to appeal to professional musicians and was marketed as a high-end instrument with a wide range of tonal options.
The RD Artist proved to be more successful than its predecessor, with production continuing until 1982. The guitar was used by a few notable musicians, including Adrian Belew and Pat Metheny. Like the original RD, the RD Artist has since gained a cult following among guitar enthusiasts, with vintage models commanding high prices on the secondary market. In more recent years, Gibson has reissued the RD Artist in limited edition runs, which have been well-received by fans of the original guitar.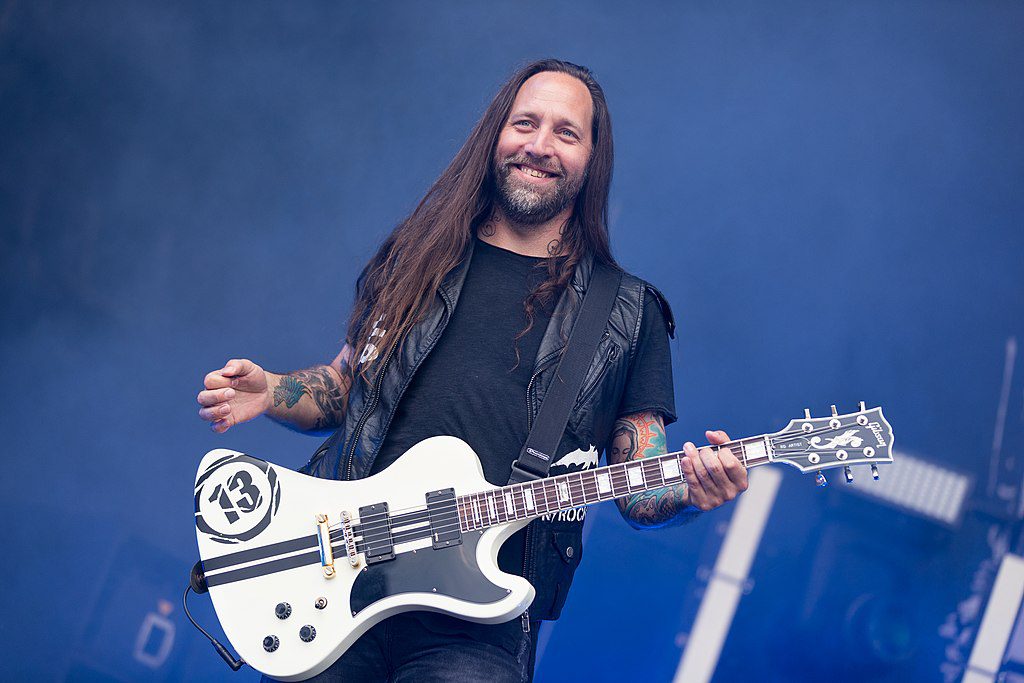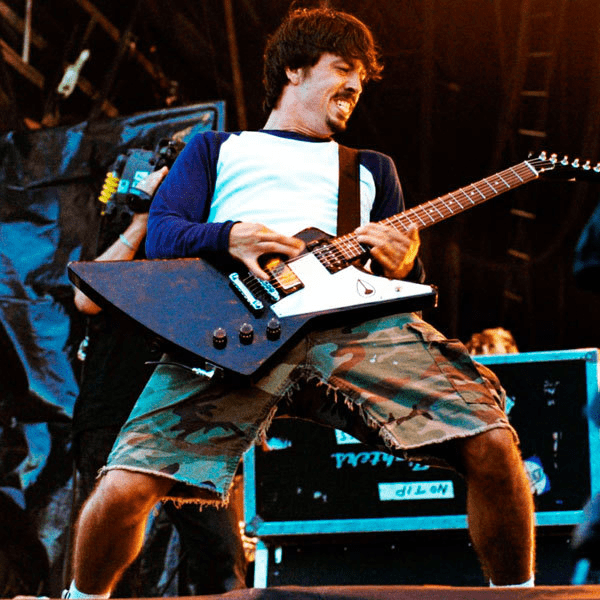 The Gibson Explorer
The Gibson Explorer is a model that was first introduced in 1958. The Explorer's unique design features a futuristic-looking body shape, with sharp angles and a pointed headstock. However, the initial production run of Explorers was met with a lukewarm reception, and Gibson discontinued the model after only a few years of production. Despite this, the Explorer's distinctive design continued to attract the attention of musicians, and the guitar gained a cult following among hard rock and heavy metal players in the 1970s and 1980s.
In the years since, the Gibson Explorer has become an iconic guitar model and a symbol of rock and roll attitude. The guitar has been used by a number of notable musicians, including James Hetfield of Metallica, Dave Grohl of Foo Fighters, and The Edge of U2. The Explorer remains a popular choice among guitar players who value its striking appearance and powerful sound.