Octavia Middlebrooks
Guitarists, it's important to keep a handful of guitar accessories close at hand. Some guitar accessories make playing easier, while others help keep your guitar safe and undamaged. Regardless of whether you're a beginner or a gigging musician, you need to make sure you own these must-have guitar accessories.
We've compiled this list of 8 essential guitar accessories everyone needs in their arsenal.
Tuner
A tuner seems like a no-brainer when playing any type of musical instrument, but there are many styles of guitar tuners out there. The main two varieties guitarists use are headstock tuners and pedal tuners, and each have their own benefits.
A headstock/clip-on tuner lets you tune your guitar at any time and is usually used by acoustic players. Many guitarists prefer these for at-home use because you don't need to plug anything in. However, headstock tuners don't have the ability to mute the signal, so your guitar will still be audible when you tune. If you gig with an electric guitar regularly, your best tuning option is a tuner pedal because it mutes your signal while tuning. It's also handy because it fits right in with your other effects pedals and typically has a bright display that's easy to read in low-light conditions.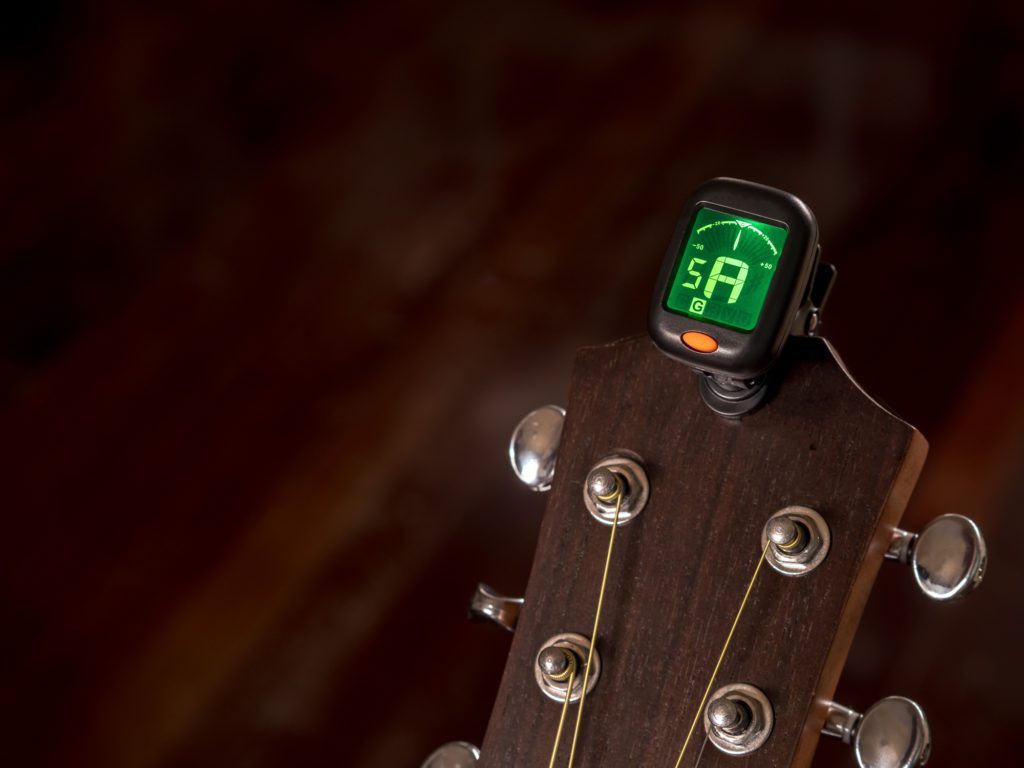 Straps
There is a high chance that you won't always be sitting down while playing. In fact, most guitarists prefer standing up while playing, especially in front of an audience. Because of this, a good, comfortable guitar strap is a necessary accessory to have on hand. You can find a leather, suede, or vegan strap, but there are many styles and designs to fit your personality and guitar!
Picks
Similar to straps, you can never have enough picks, and they come in various styles and thicknesses to fit your style, personality, and guitar! When starting out on guitar, most people are advised to get the thinnest picks you can find, as they help you learn to strum well. Thicker picks tend to be better for melodies and playing lead. Whichever picks you end up preferring, it's always important to have a few on hand.
If you're looking for high quality guitar picks, Gravity Picks created a custom TLP guitar pick you can check out here.
Metronome
A metronome is a simple and basic accessory. It keeps tempo so you don't slow down or speed up. The type of metronome you use is up to personal preference, but this tool is invaluable when practicing or learning new music on guitar.
Guitar Stand
Stands are just one way of storing your guitar and giving it a secure place to live. They help keep your instrument safe and give you a dependable, safe place to store and/or display your guitar. If you want some more tips about keeping your guitar safe, you should check out our article about properly storing your guitar collection.
Music Stand
A music stand is another great accessory for beginners and experts alike. If you're reading sheet music regularly or even using a phone or tablet, this is a great investment because it brings what you're reading to eye level. No more straining your neck to read tabs! It's best to get a good quality music stand and not a cheap, flimsy stand that will fall over constantly. A decent music stand won't break the bank and can potentially last a lifetime.
Strings
Having backup guitar strings in your case is vital for active guitar players, especially if you play an electric or acoustic with steel strings. Steel strings tend to break more easily than classical or nylon strings, which is why having an extra set can be a life-saver at a gig.
No matter what type of strings you put on your guitar, they will always need to be replaced regularly. Changing your strings often not only lowers the chance of them breaking, but also keeps your tone in good shape.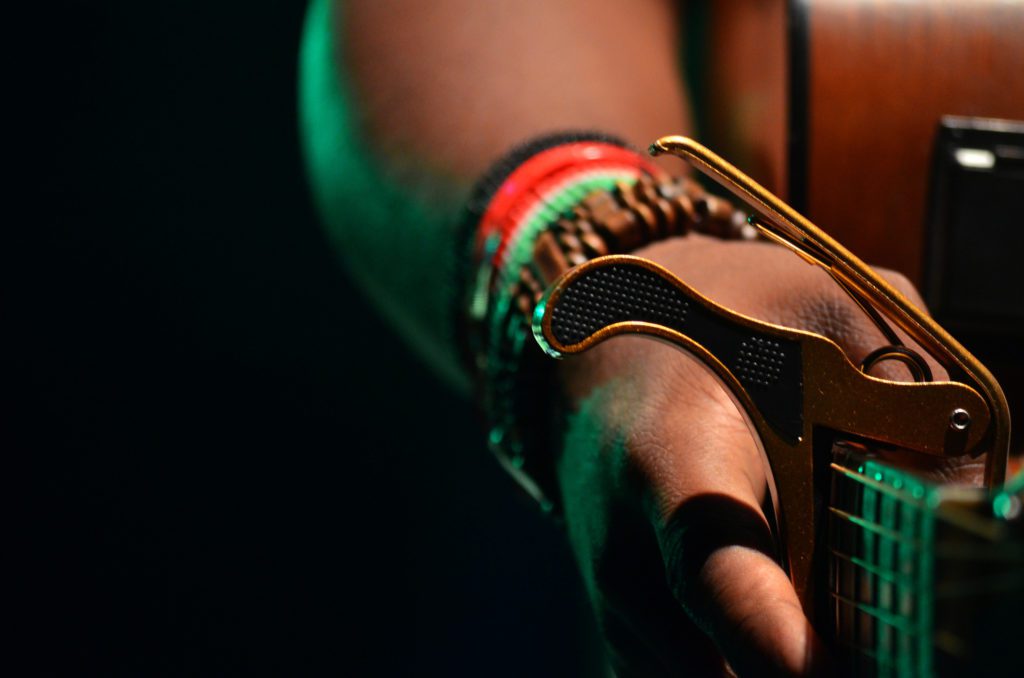 Capo
A capo is a great guitar accessory to have as it allows you to change the tuning of your guitar without having to mess around with the tuning knobs. Tons of musicians use capos when writing and recording music, so if you're trying to learn your favorite artist's songs, the odds are high that you'll need a capo for some of them. You want to make sure to find a highly reliable capo from a trusted brand that can give you a reliable grip without pressing too hard on your frets or throwing off your intonation.
---
Guitar accessories are an oftentimes necessary factor to consider for your guitar collection. This is true whether you're just now learning to strum or if you've been riffing for years. If you're looking for more guitars to add to your collection, check out our web store or book an appointment to see our collection in person!