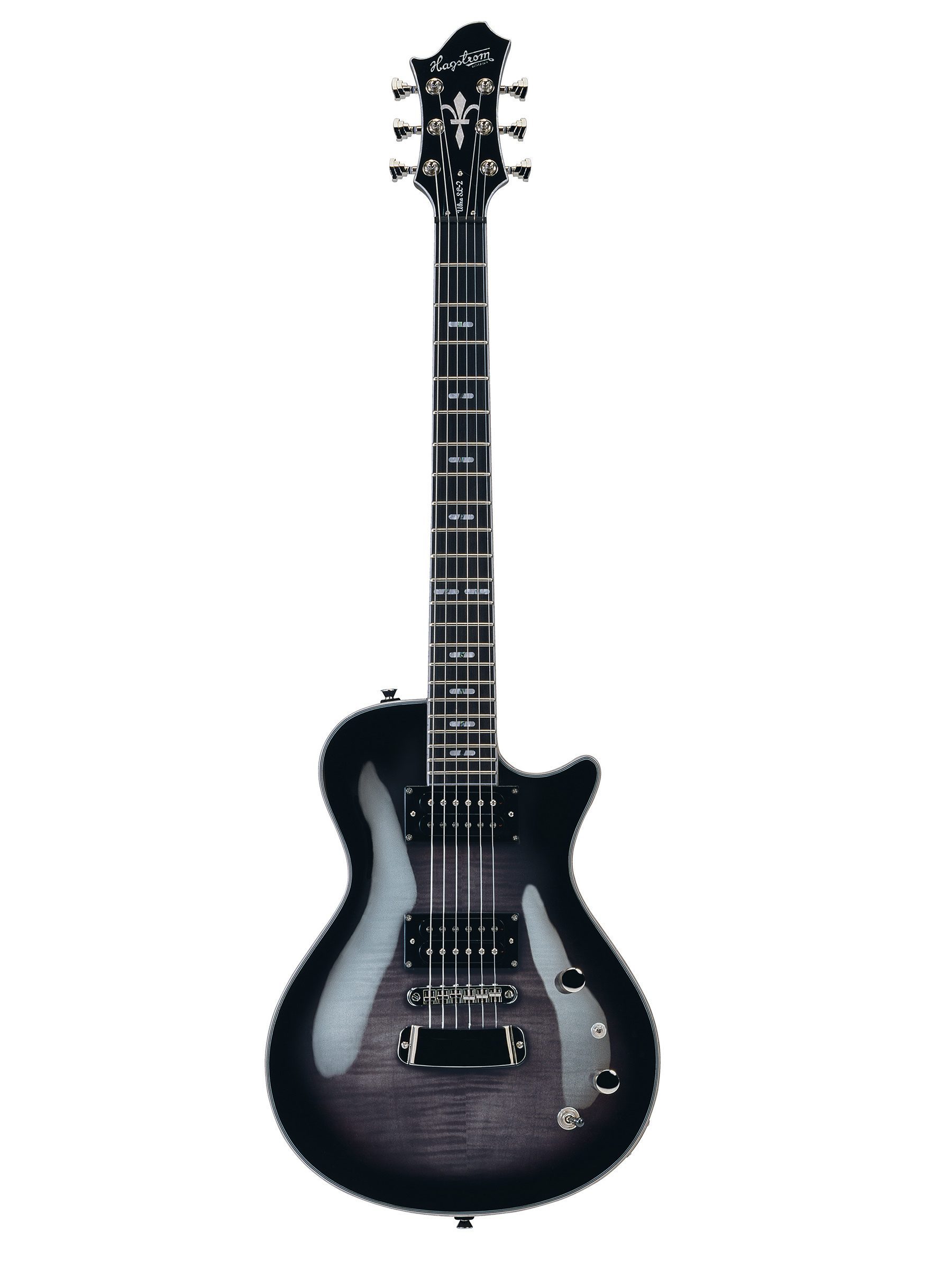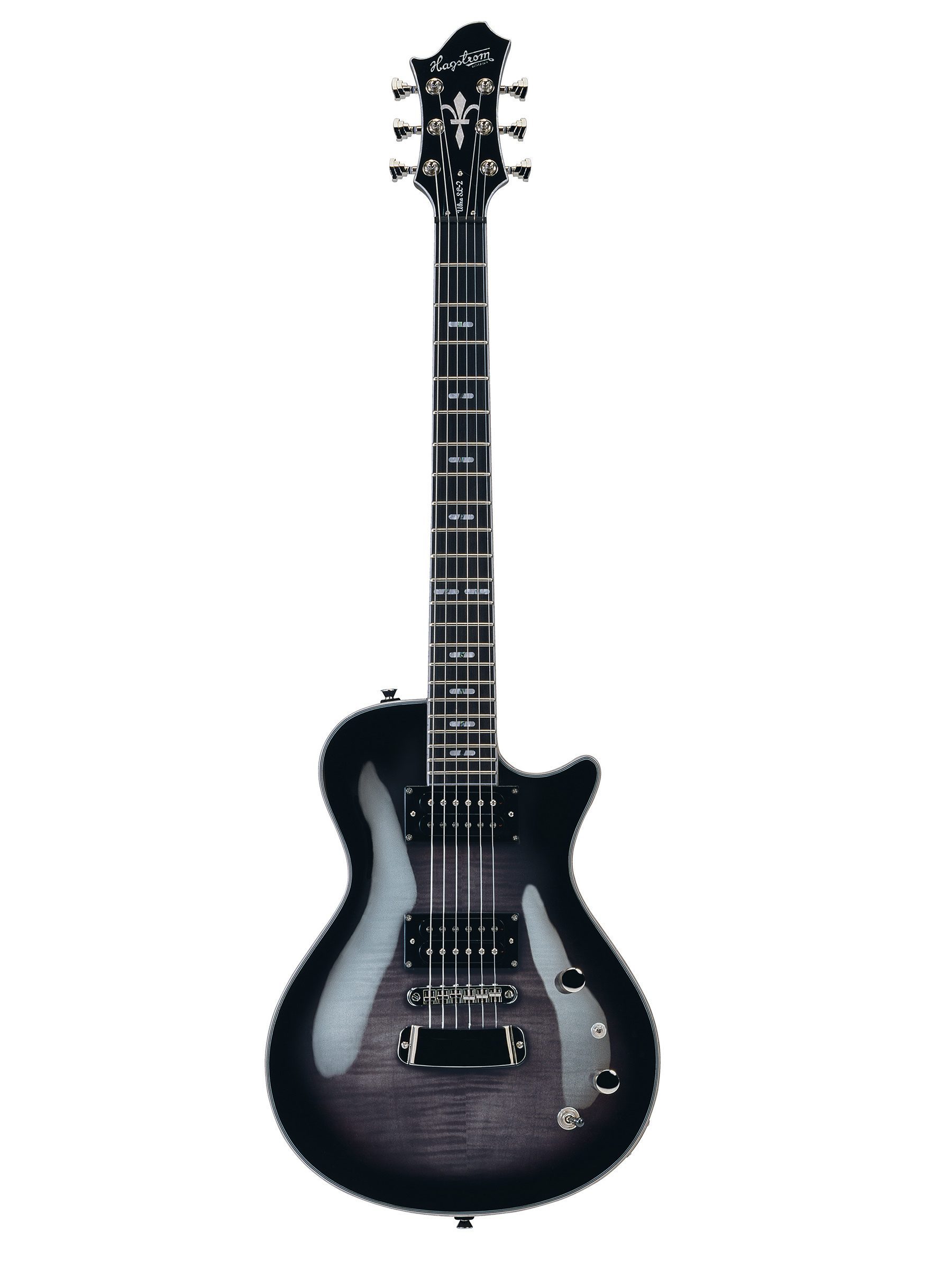 Hagstrom Ultra Swede – Cosmic Black Burst
A slender, compact body joined to an ultra-slim neck profiled in a easy D shape is combined with the rich and powerful sound of Hagstrom's Custom 62 pickups. The tone is truly ultra-licious, both in humbucking mode and in coil-split mode for single-coil sounds. The Ultra Swede is everything that makes a Hagstrom special combined together in a platform for the 21st century. Hagstrom's Custom Ceramic 62 pickups shine in both humbucker and in single-coil mode. A tight and raucous humbucker attack is complemented by a lush and airy single-coil tone when the pickup coils are split. Vintage Hagstrom necks were known as the fastest in the world and the Ultra Swede easily lives up to this legacy. Its H-Expander truss rod, Resinator fingerboard, and slim D profile provide an ultra-comfortable playing surface that can handle the lowest action settings. Pull the trigger and let those fingers fly!
Click for info on shipping, taxes, returns, etc.
Shipping
We offer shipping in to the US and Canada. Each product should have its own shipping cost which will be calculated in your cart as you check out.  Some products are not available for shipping. Shipping times vary per product.
Pickup
You can purchase a product online and then pick it up at our store. You can come during our open hours, or you can schedule an appointment for pickup.
Returns
You can return any purchase if you notify us of the return within 7 days of purchase and have us the item back within 14 days of purchase. We do not pay for shipping to return the item. Upon receipt, we will inspect the item and determine if the condition has changed. If the condition has changed, the refund will be partial to reflect the change in value of the item.
Taxes
Purchases made in our store will have a retail sales tax of 7%. All products purchased on our website will be taxed according to the buyer's location. In-state sales will be taxed at their county-specific rates, and out-of-state purchases will not be taxed.
Layaway
The Local Pickup (TLP) offers layaway on sales of $400 or greater. Here are our layaway terms:
TLP requires a deposit from the buyer of one quarter (1/4) of the total sale cost (purchase price +5% layaway fee + taxes + shipping).
TLP establishes with the buyer a unique payment plan not to exceed 12 months in duration to pay the full amount due.
If a scheduled payment is seven business days late, TLP has the right to cancel the purchase.
If TLP cancels the purchase, TLP will refund any money paid by the buyer, except the deposit. The deposit is non refundable.
The buyer has the right to payoff the full amount and complete the purchase at any time.
The buyer has the right to make extra payments toward the amount due.
Once the purchase is completed (all due money paid in full), the guitar will be delivered either via shipping or scheduled pickup.
The Local Pickup is a guitar store in Rock Hill, SC - specializing in vintage and used guitars, as well as boutique brand clothing, and guitar gear and accessories.
Specs
Basswood Body, Maple Top w/ Flame Maple Veneer, Set Maple Neck, Pickups: 2 x Hagstrom Custom 62 – Ceramic – Splitable
Pickup Selector: 3-Way Toggle Switch
Controls: 1 x Volume / 1 x Tone / Mini Toogle coil tap switch
Bridge: Long Travel Tune-O-Matic with Hagstrom Stop Tailpiece and Single Brass String Blocks.
H-Expander truss rod and Resinator fingerboard, providing the ultimate in playing surface stability and optimal tonal enhancement.