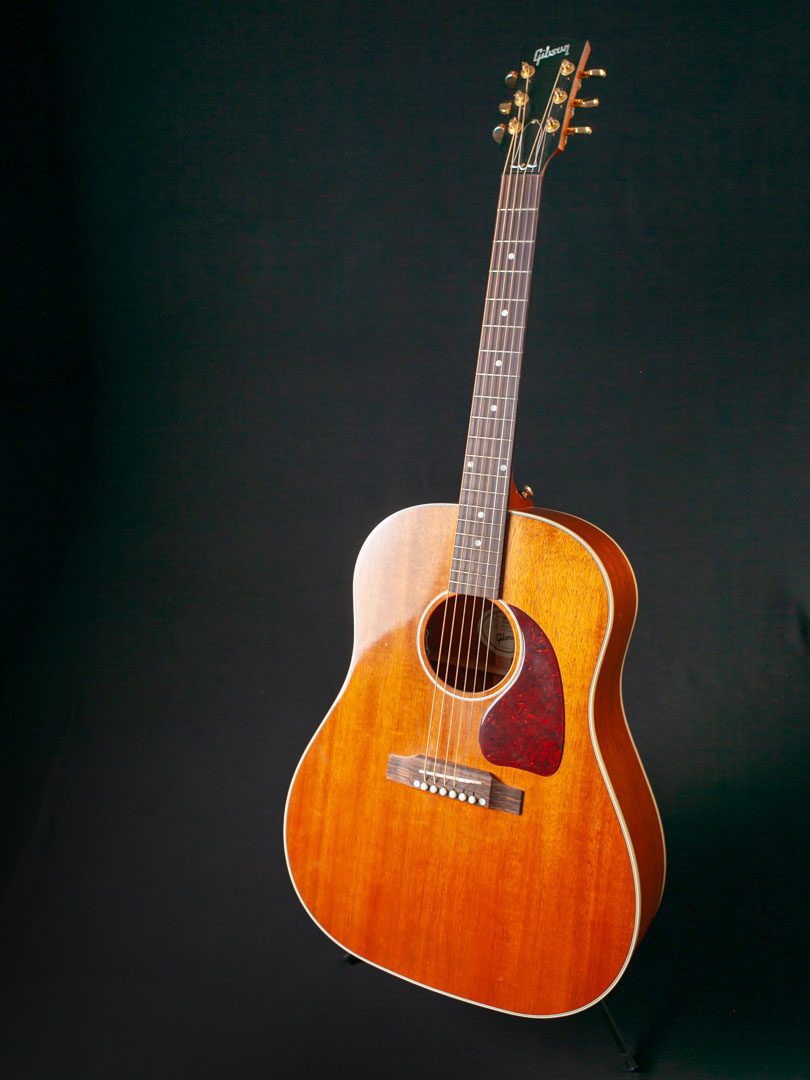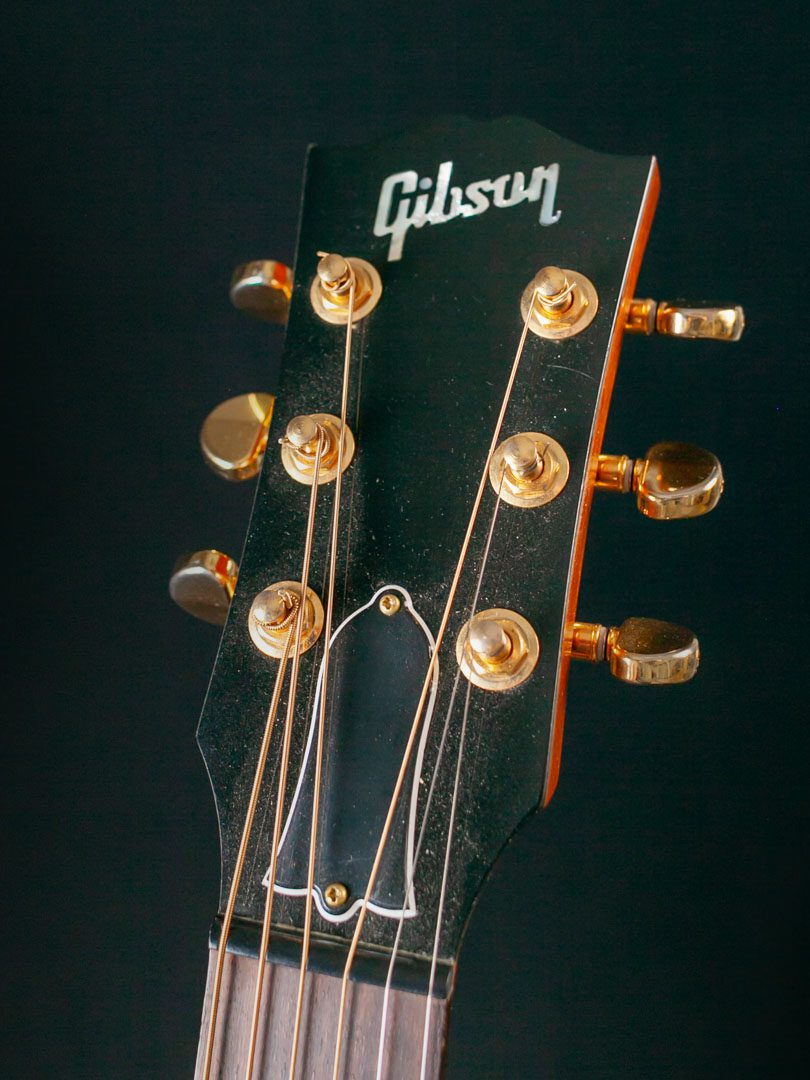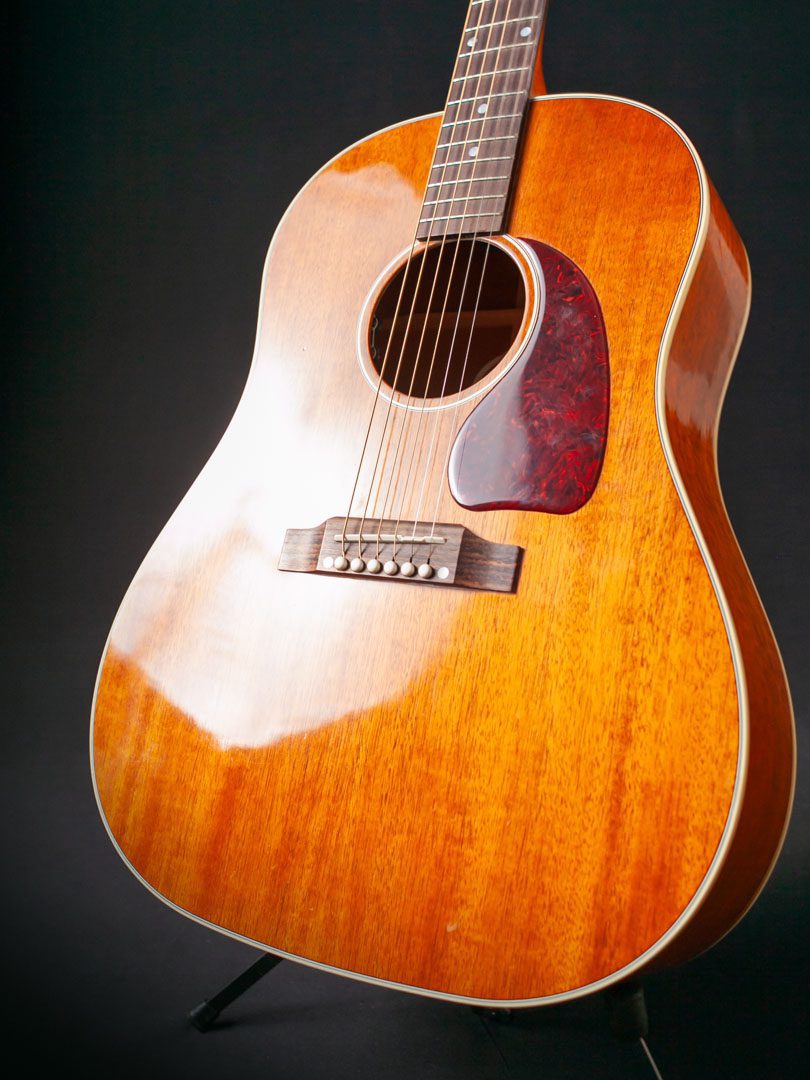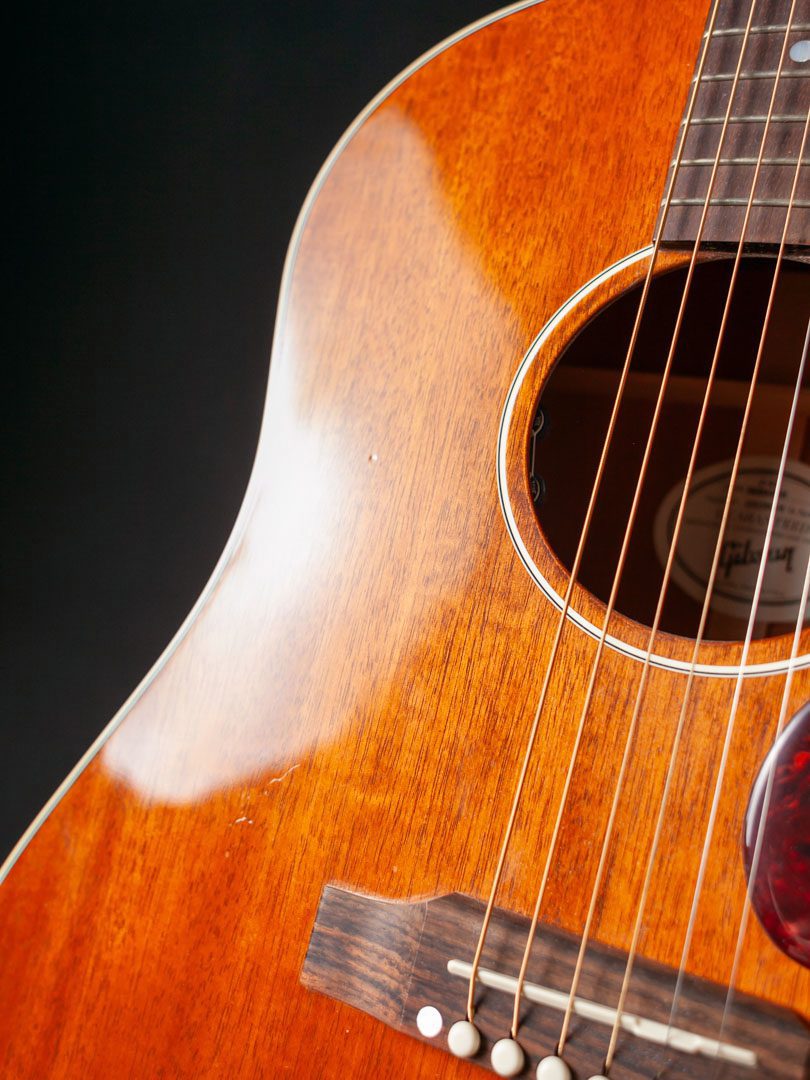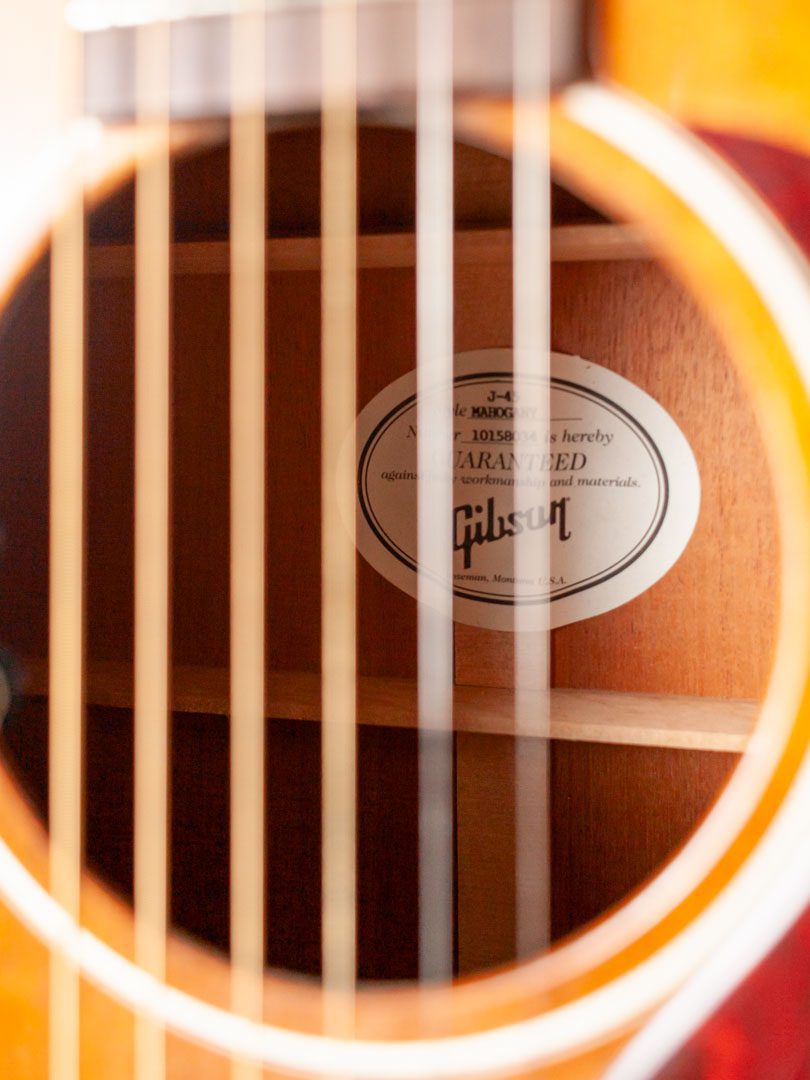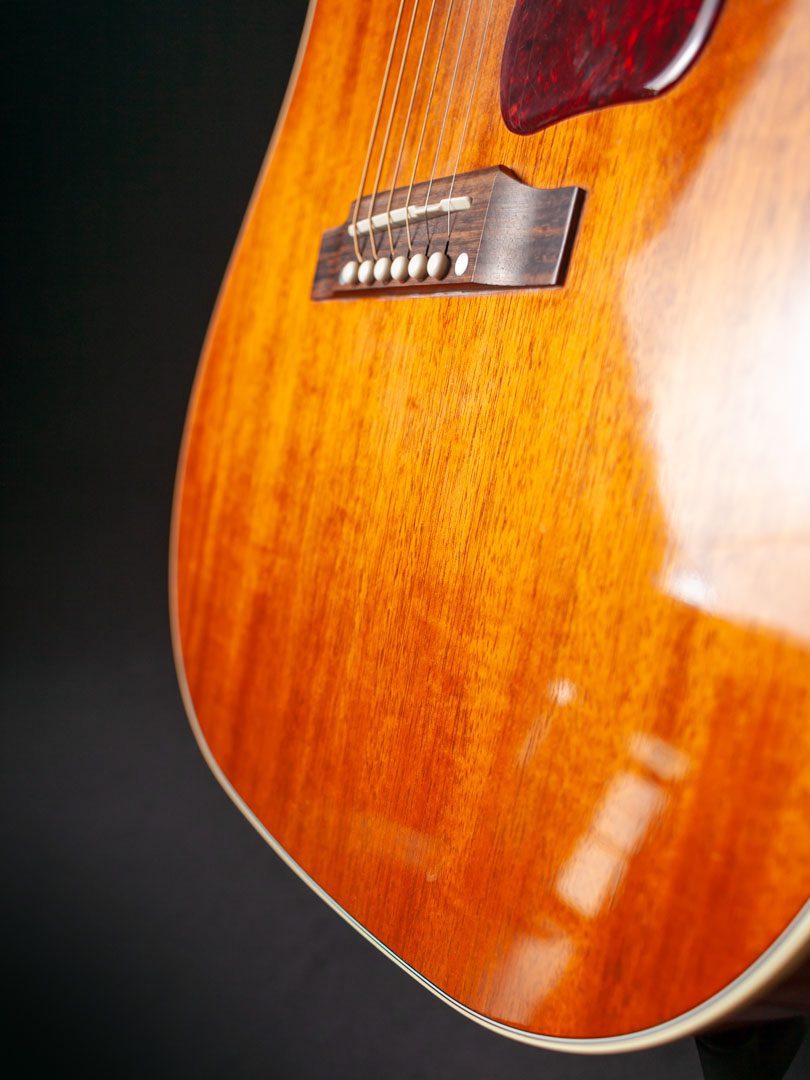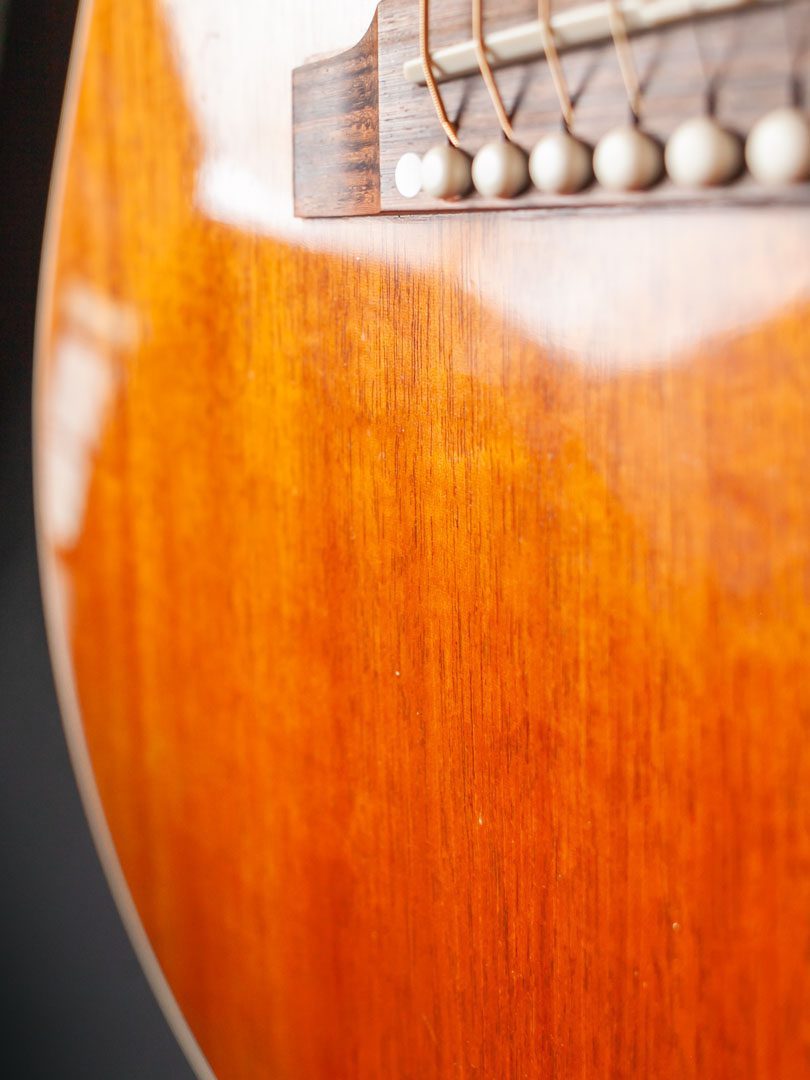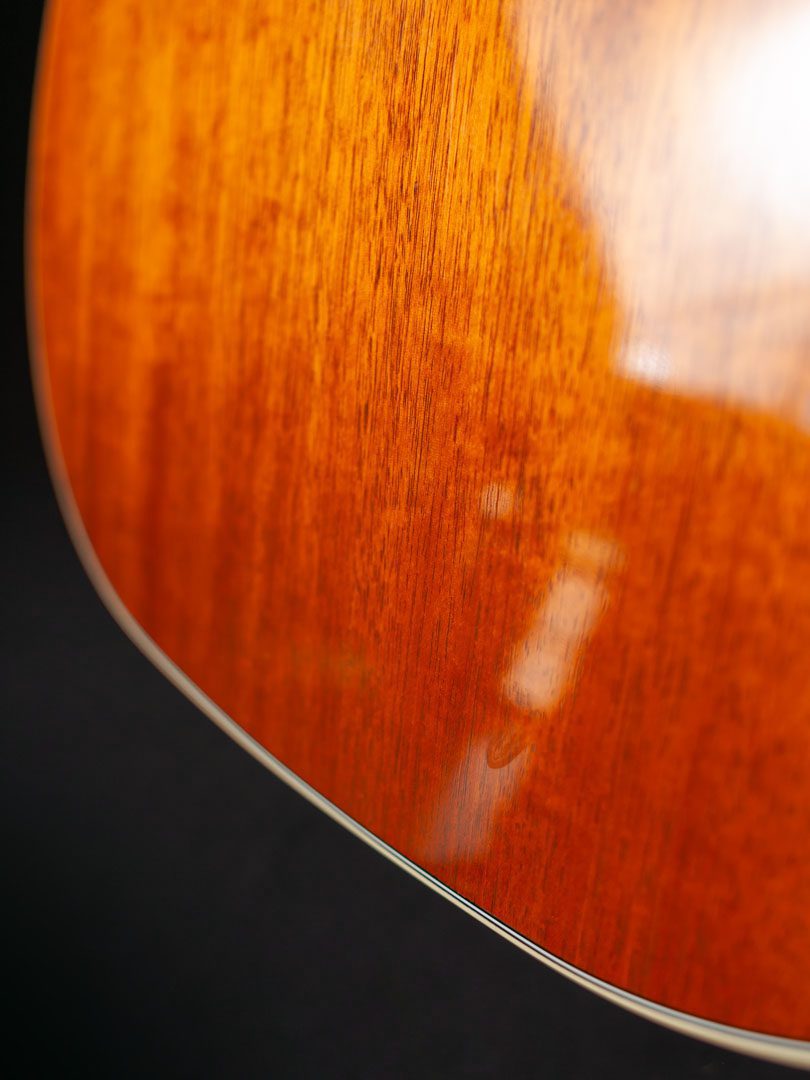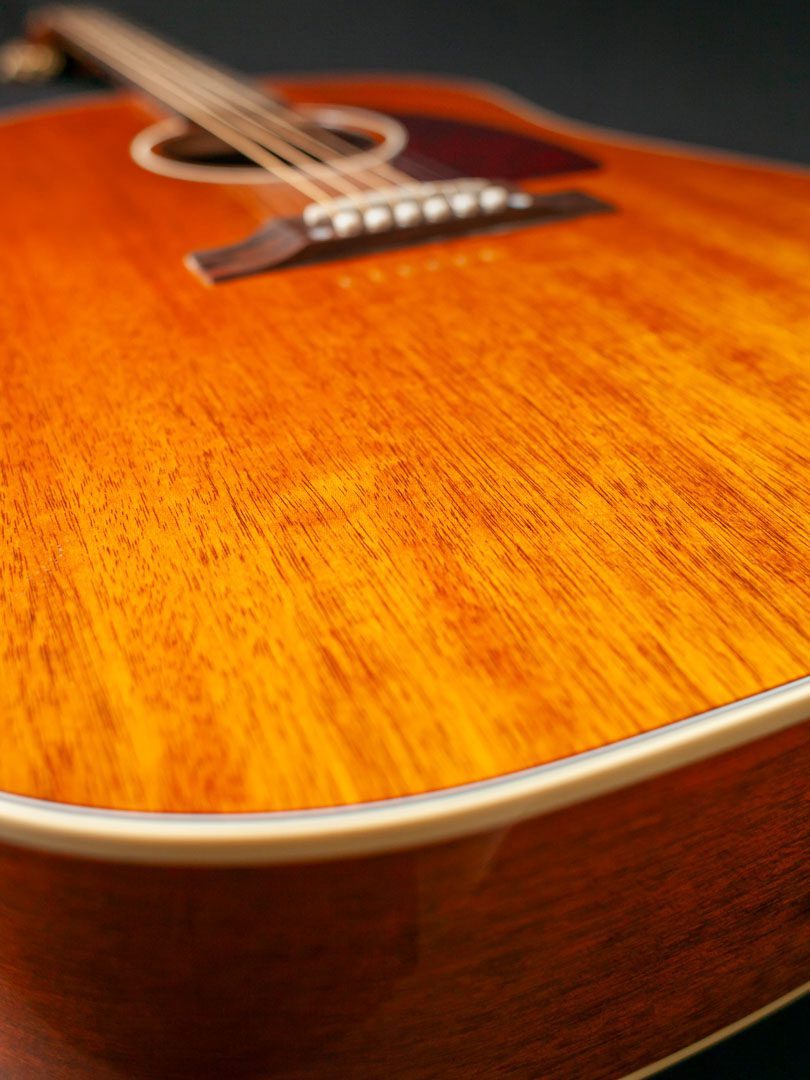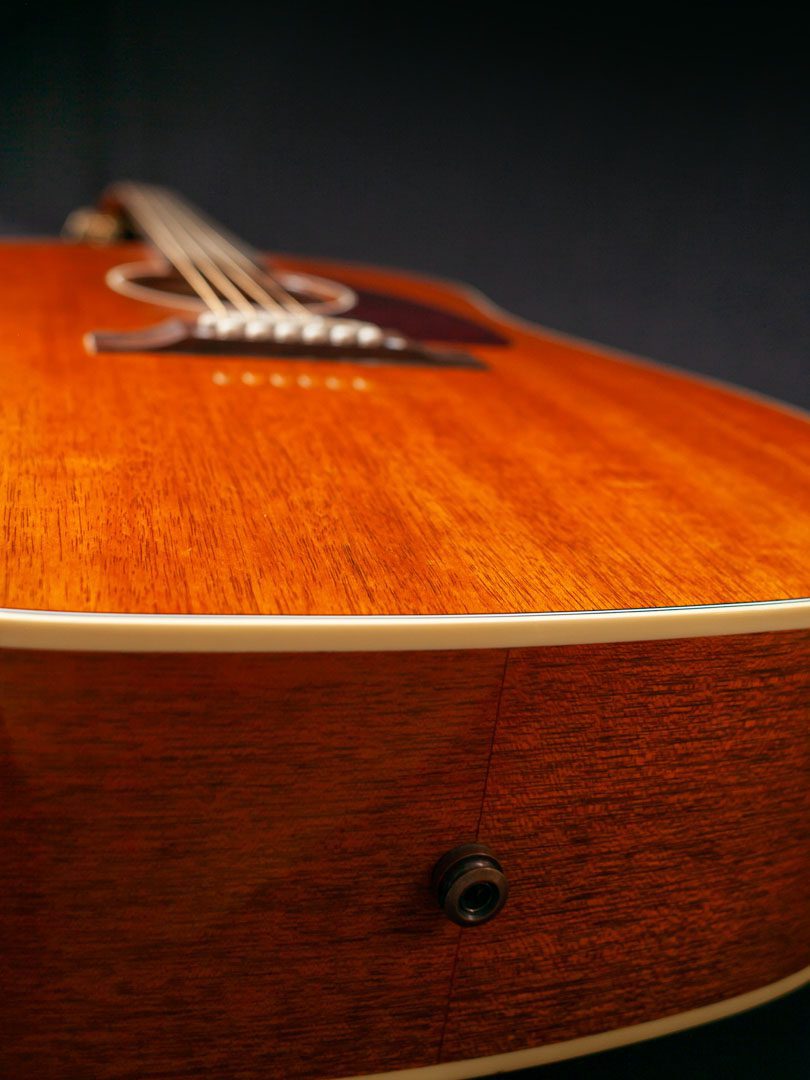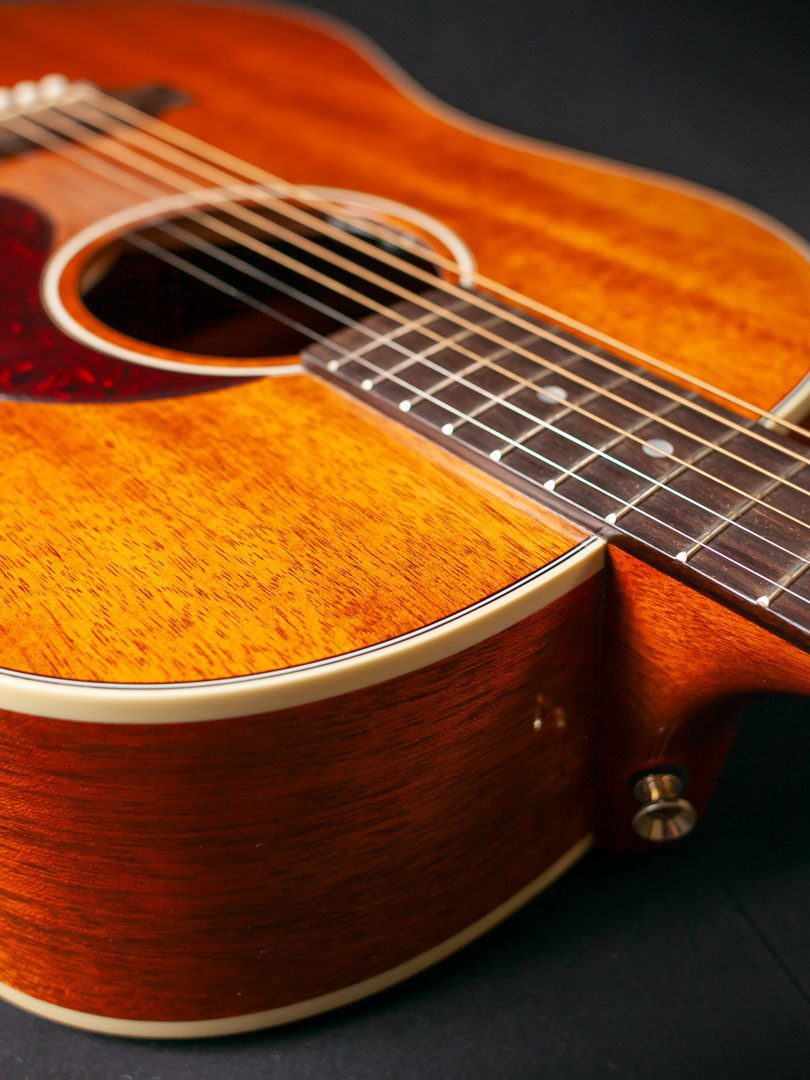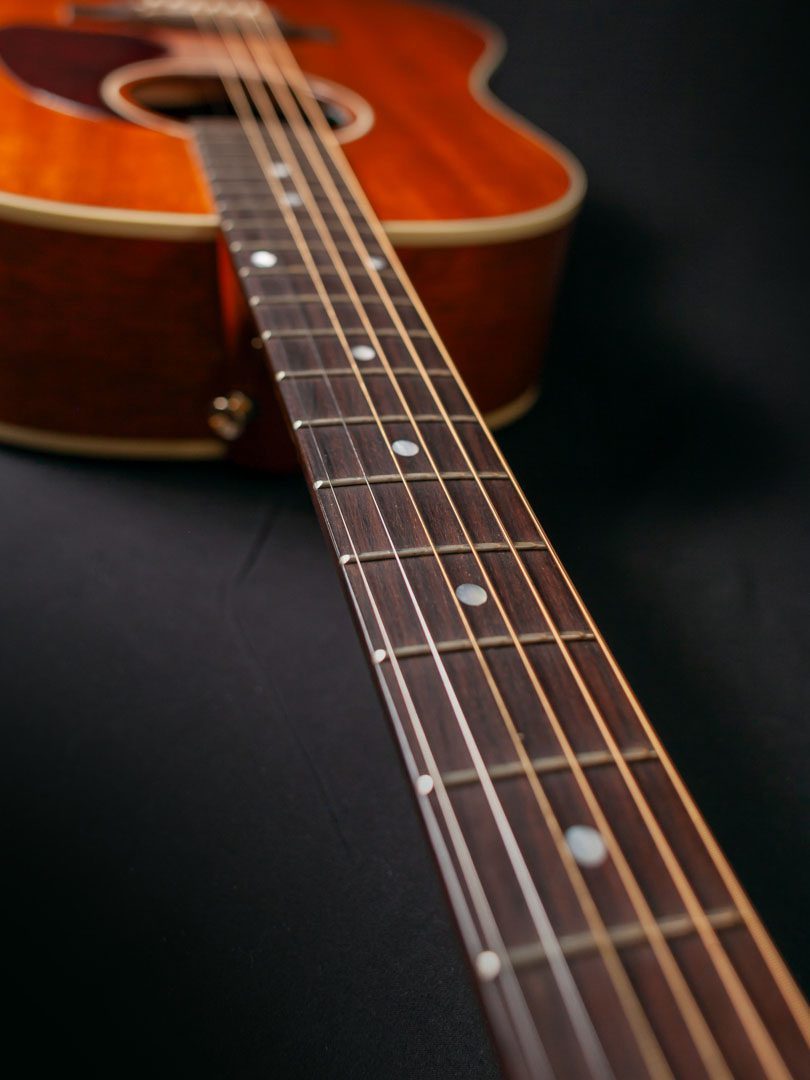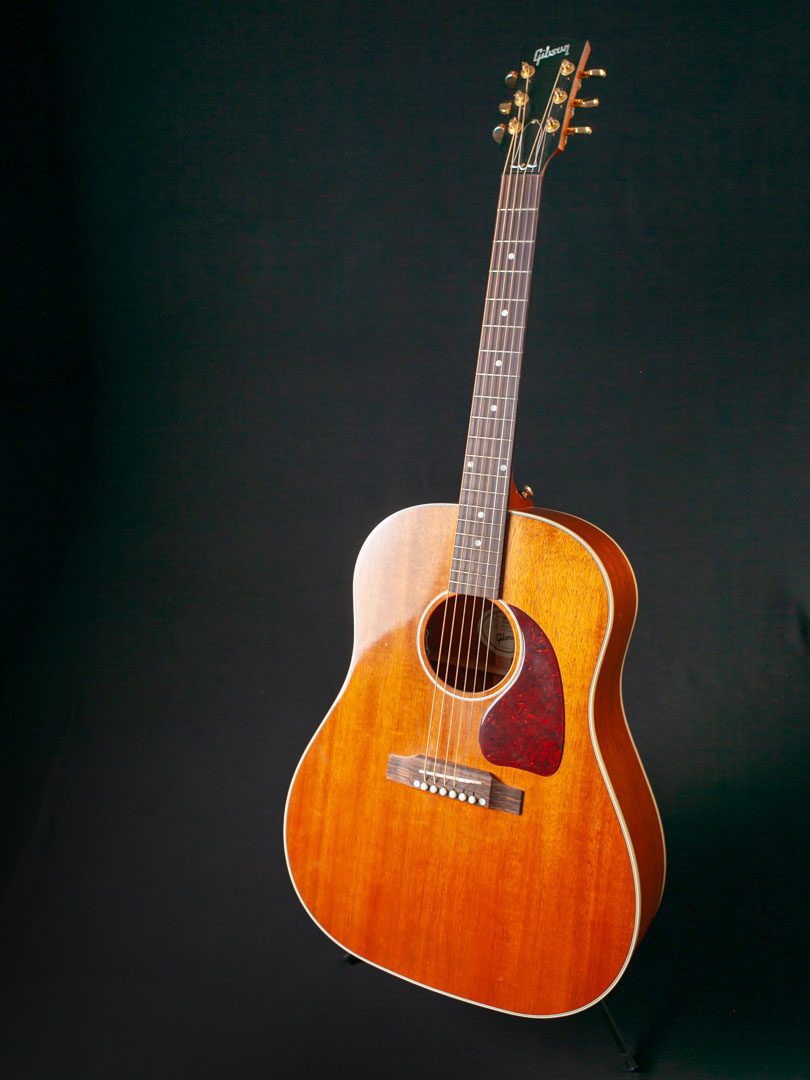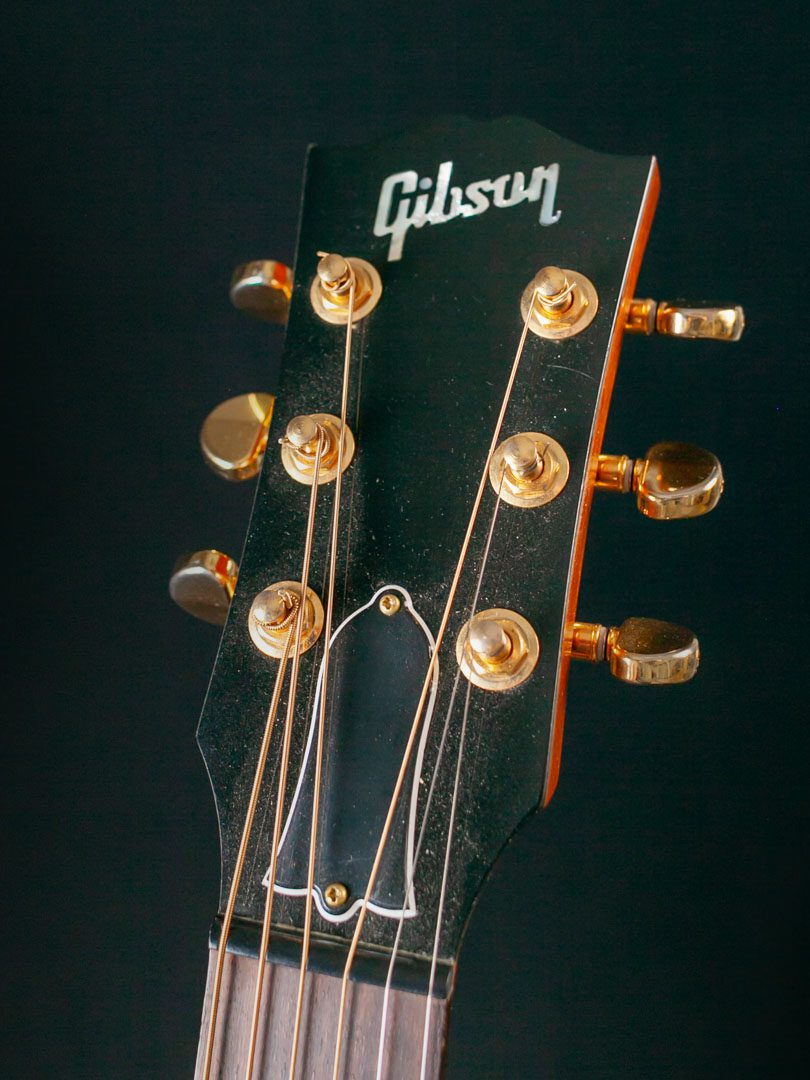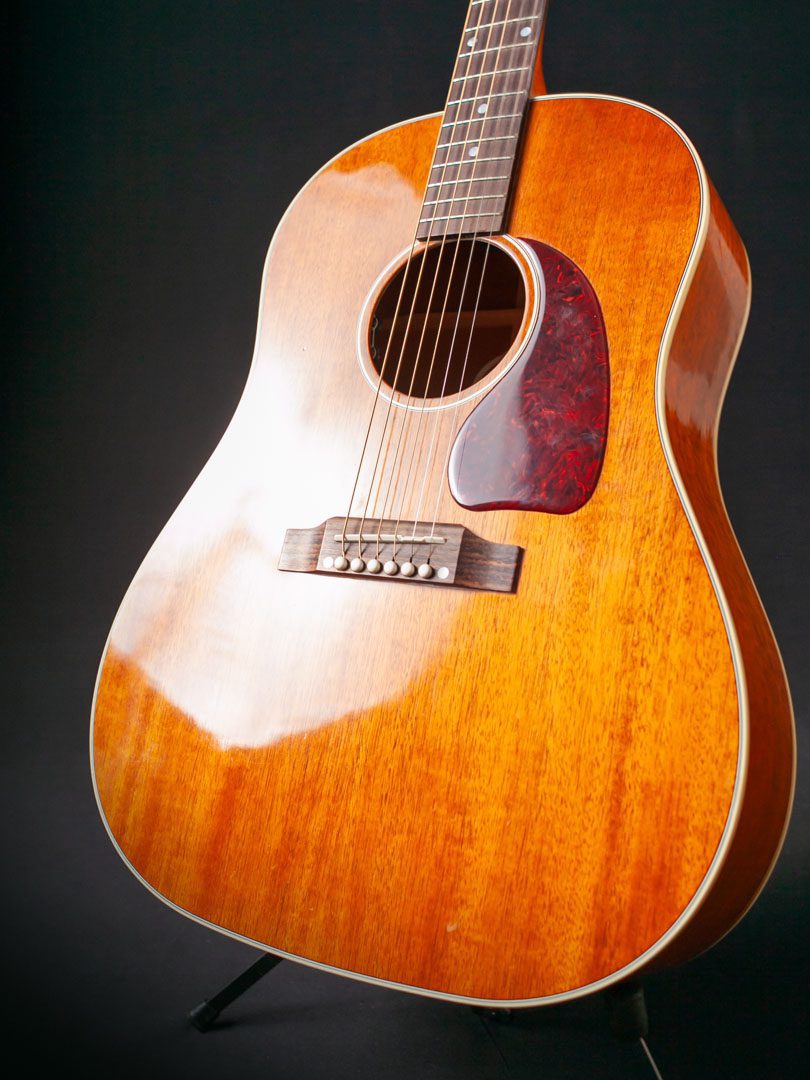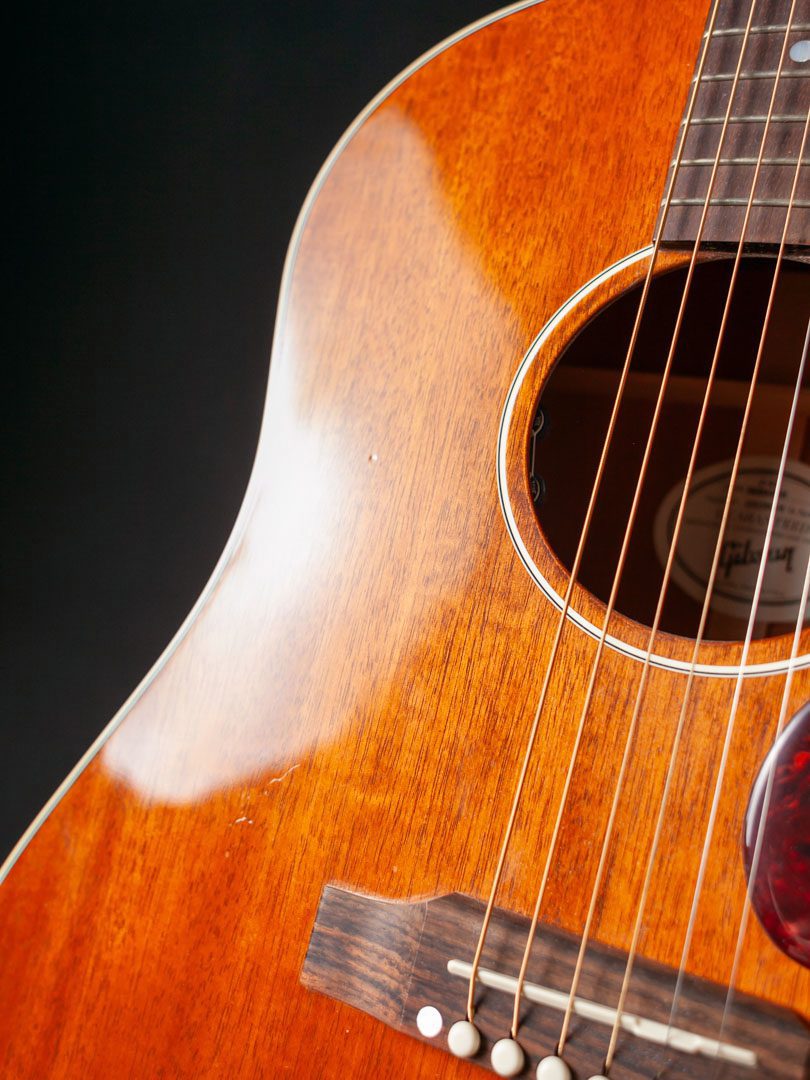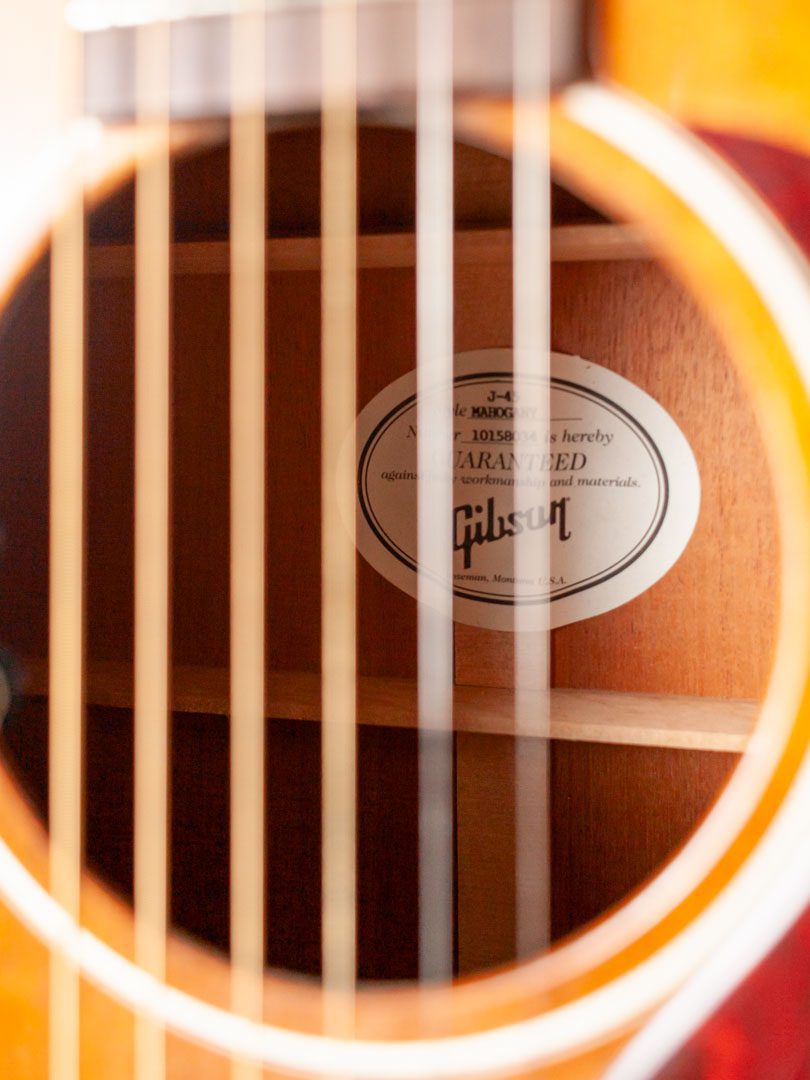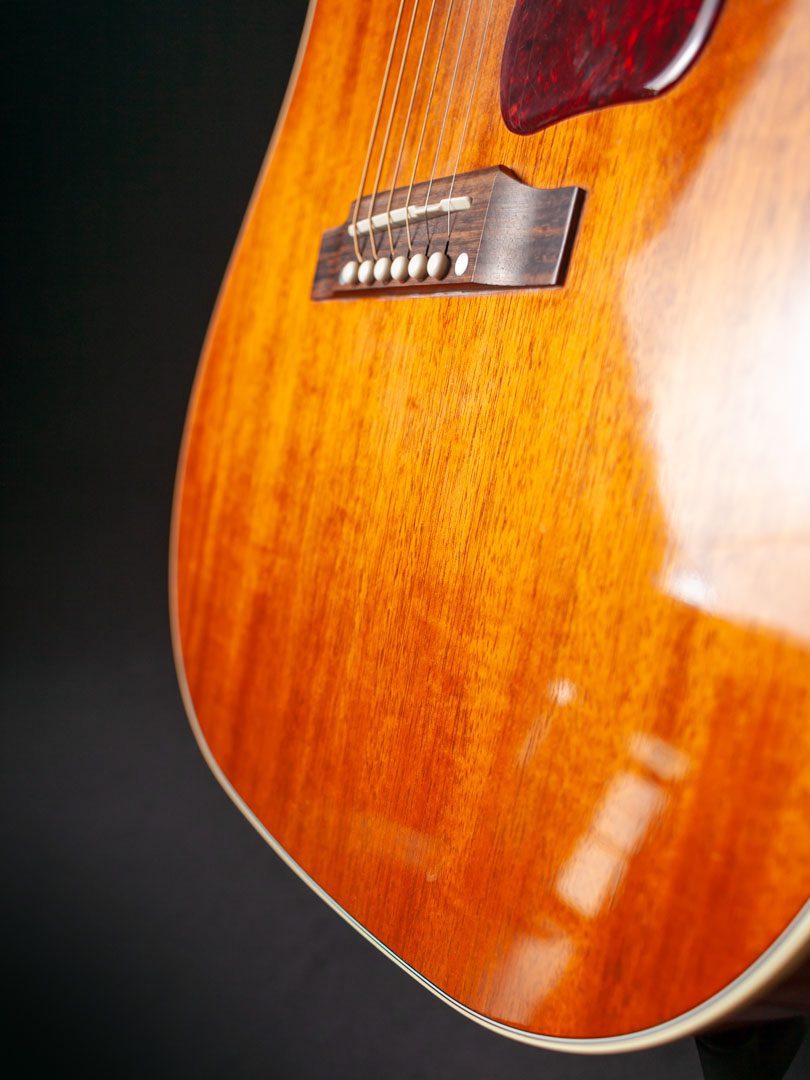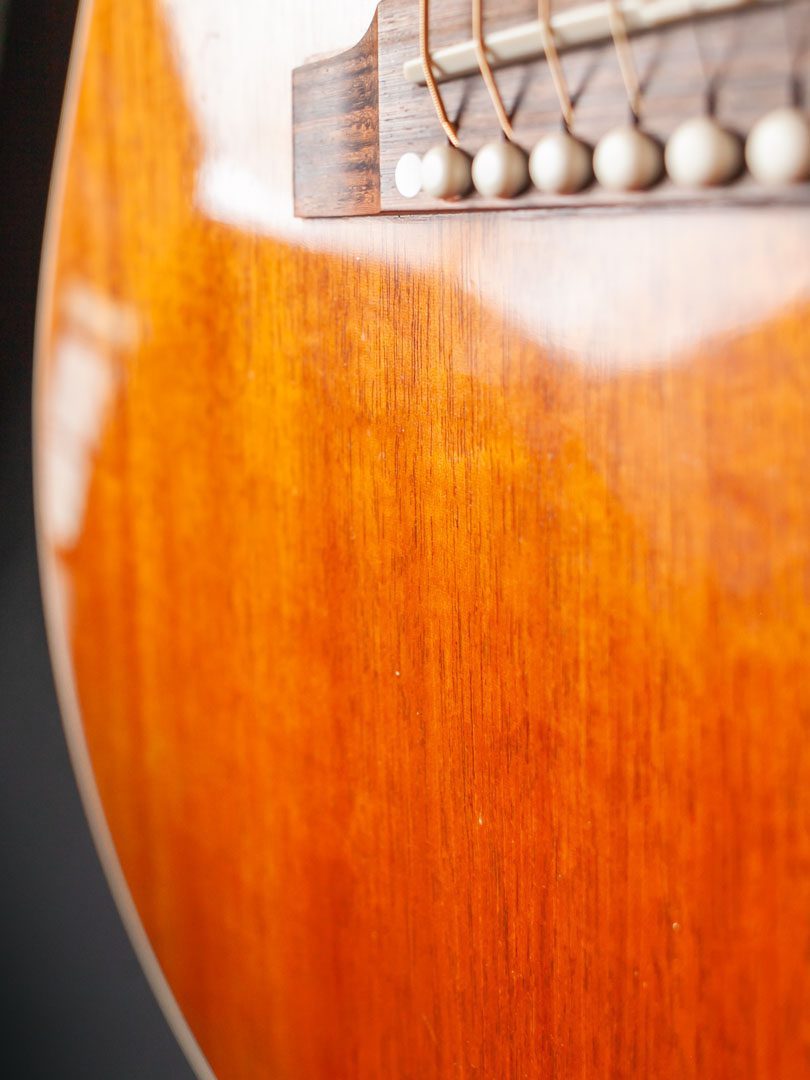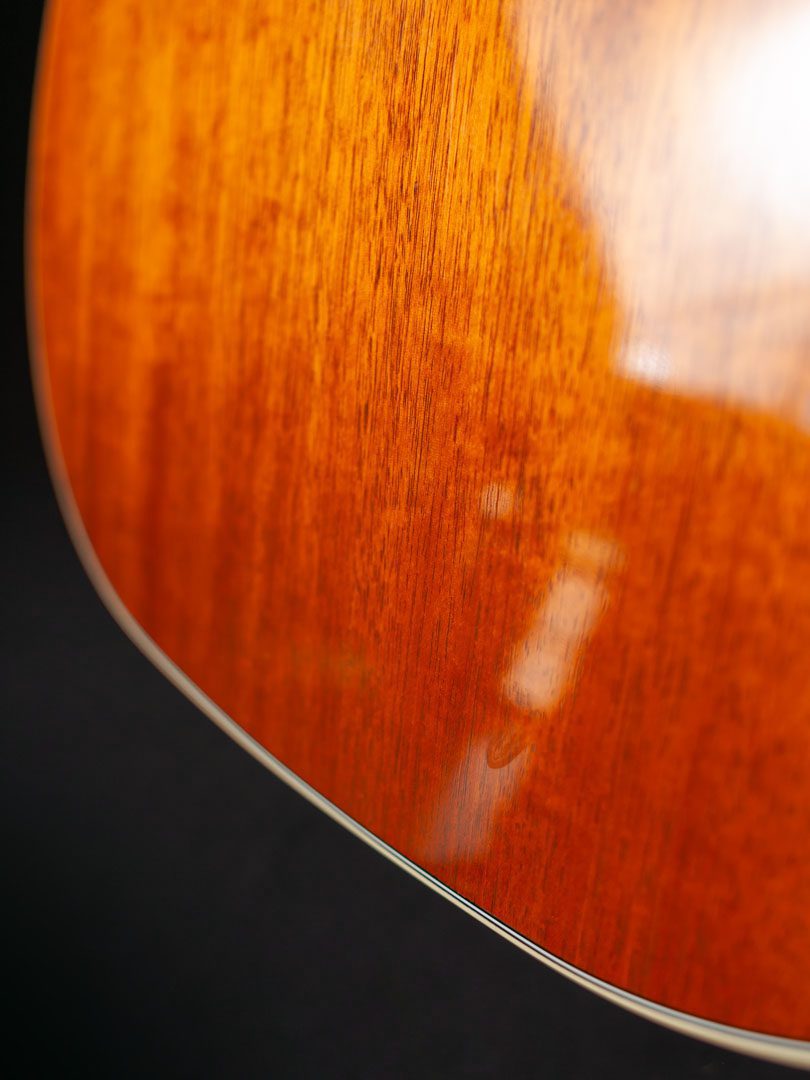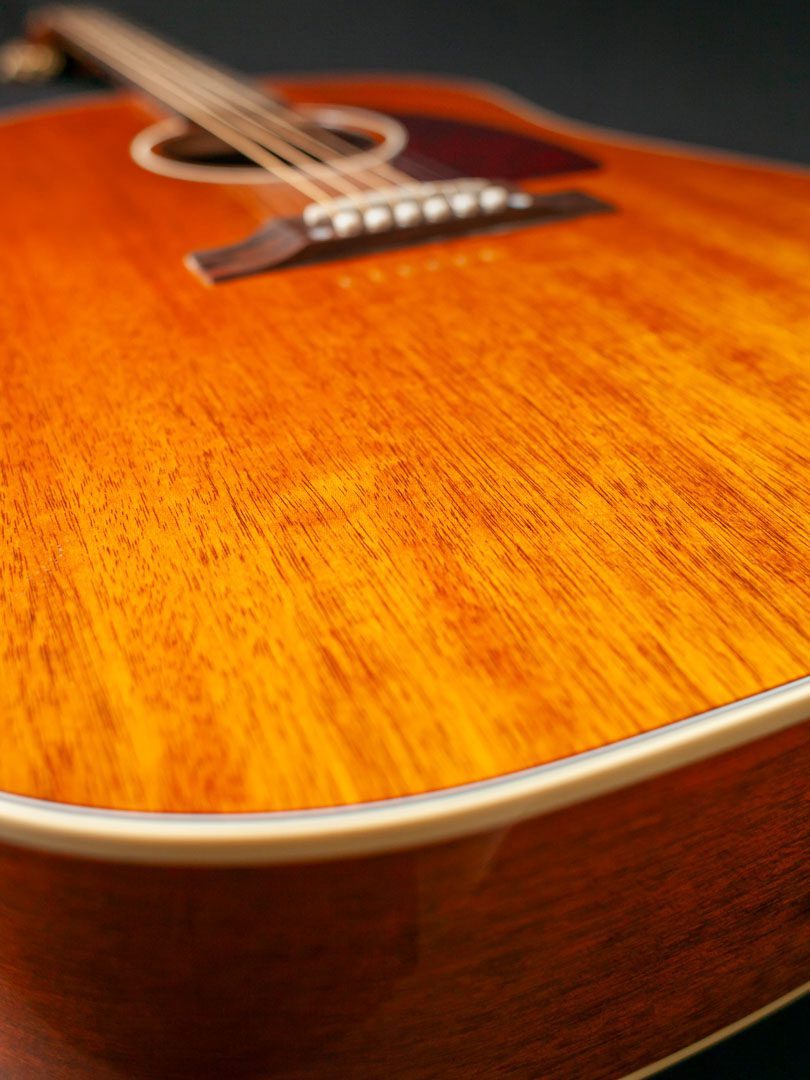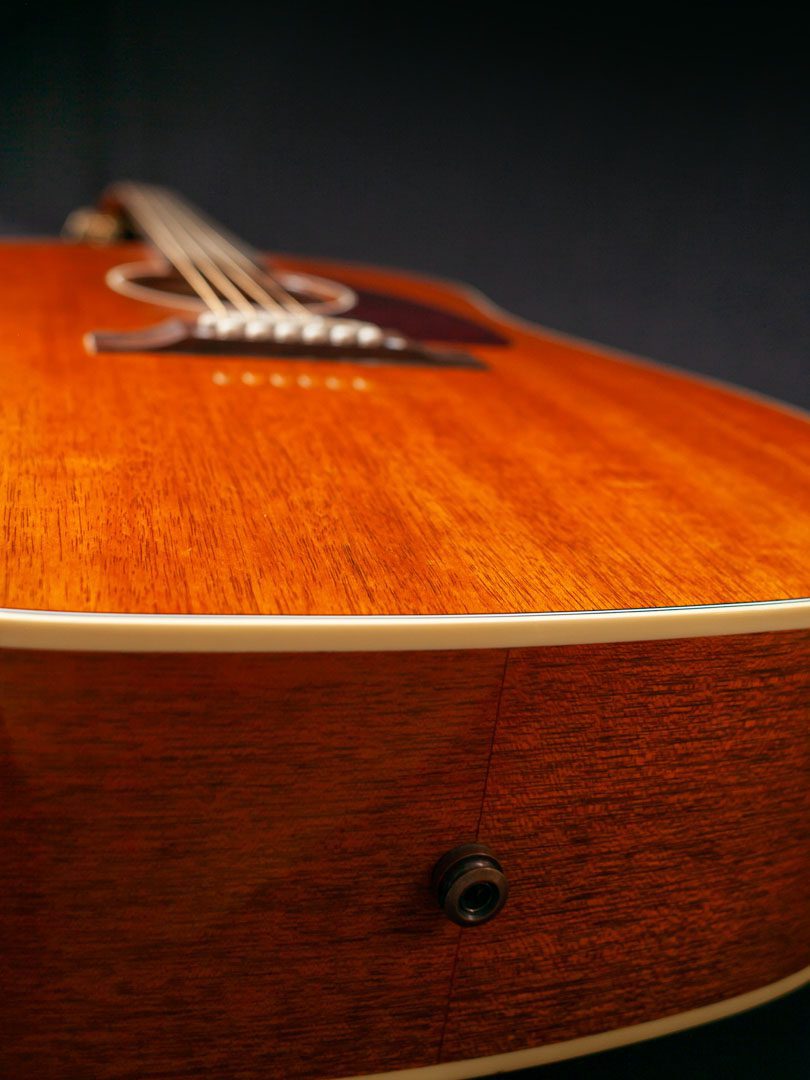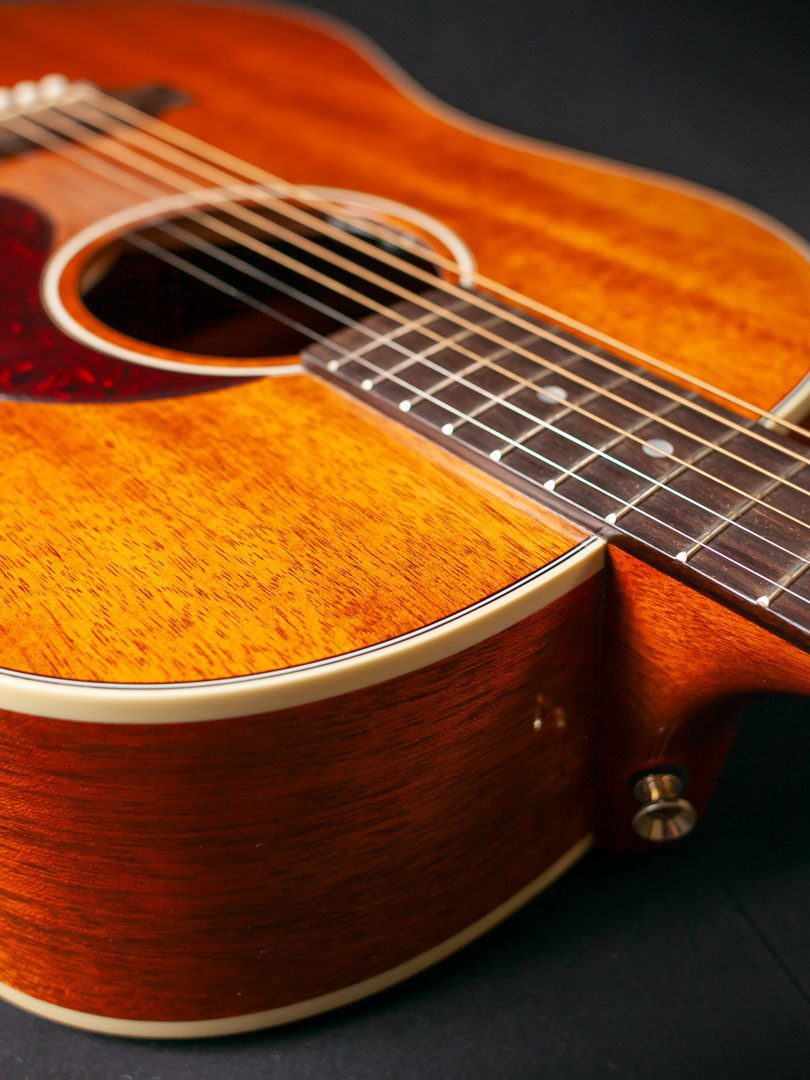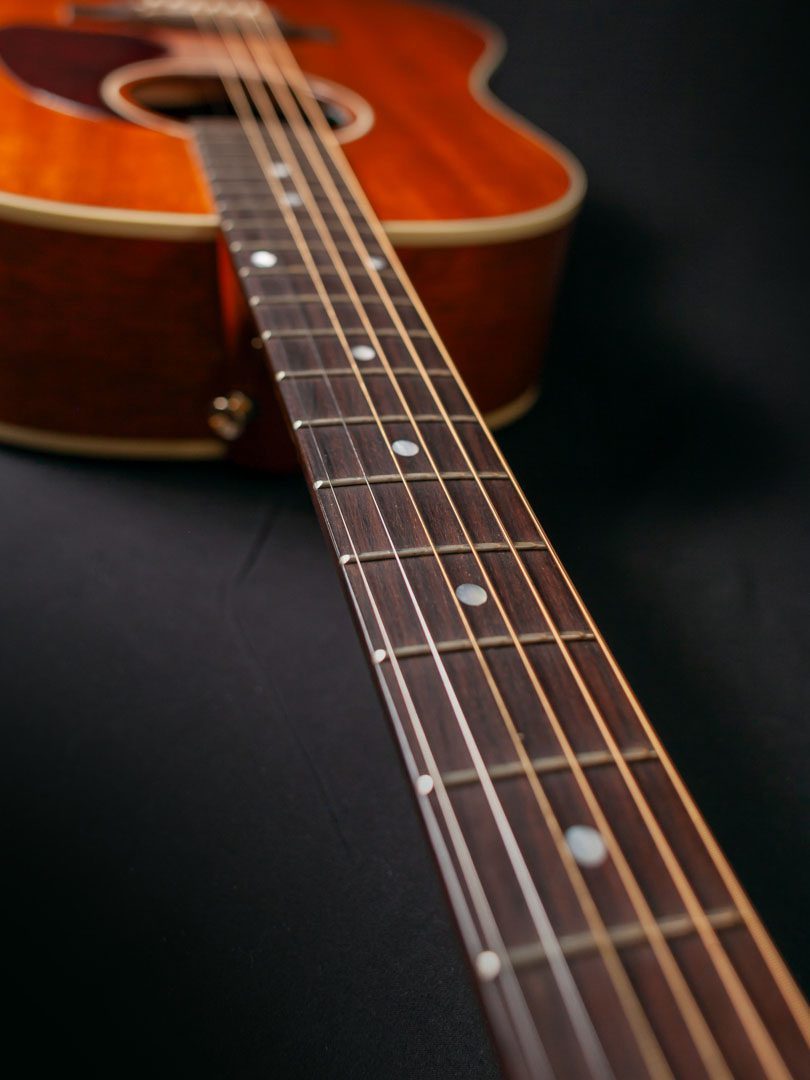 2018 Gibson J-45 Mahogany
This guitar is in excellent condition. There are a few minor dings on the face, but you can't see them unless you move the light onto them to see them. Plays amazing, sound great!
The 2018 Gibson J-45 acoustic guitar stands as a testament to Gibson's enduring commitment to craftsmanship and tonal excellence. With its rich heritage dating back to the 1940s, the J-45 continues to captivate musicians with its iconic design and exceptional sound.
This 2018 J-45 model has a mahogany top, mahogany back and sides, and a comfortable mahogany neck, with modern refinements like an advanced, hand-scalloped "X" bracing for enhanced resonance and projection. With its timeless appearance, balanced tonal palette, and unwavering build quality, the 2018 Gibson J-45 serves as a trusted companion for both seasoned professionals and aspiring artists, preserving the legacy of a true acoustic legend.
Click for info on shipping, taxes, returns, etc.
Shipping
We offer shipping in to the US and Canada. Each product should have its own shipping cost which will be calculated in your cart as you check out.  Some products are not available for shipping. Shipping times vary per product.
Pickup
You can purchase a product online and then pick it up at our store. You can come during our open hours, or you can schedule an appointment for pickup.
Returns
You can return any purchase if you notify us of the return within 7 days of purchase and have us the item back within 14 days of purchase. We do not pay for shipping to return the item. Upon receipt, we will inspect the item and determine if the condition has changed. If the condition has changed, the refund will be partial to reflect the change in value of the item.
Taxes
Purchases made in our store will have a retail sales tax of 7%. All products purchased on our website will be taxed according to the buyer's location. In-state sales will be taxed at their county-specific rates, and out-of-state purchases will not be taxed.
Layaway
The Local Pickup (TLP) offers layaway on sales of $400 or greater. Here are our layaway terms:
TLP requires a deposit from the buyer of one quarter (1/4) of the total sale cost (purchase price +5% layaway fee + taxes + shipping).
TLP establishes with the buyer a unique payment plan not to exceed 12 months in duration to pay the full amount due.
If a scheduled payment is seven business days late, TLP has the right to cancel the purchase.
If TLP cancels the purchase, TLP will refund any money paid by the buyer, except the deposit. The deposit is non refundable.
The buyer has the right to payoff the full amount and complete the purchase at any time.
The buyer has the right to make extra payments toward the amount due.
Once the purchase is completed (all due money paid in full), the guitar will be delivered either via shipping or scheduled pickup.
Features & Specs
Body: Round-shoulder dreadnought body shape with a solid mahogany top and mahogany back and sides.
Bracing: Hand-scalloped "X" bracing for improved resonance, balance, and projection.
Neck: Mahogany neck with a comfortable slim taper profile, topped with a rosewood fingerboard and traditional mother-of-pearl dot inlays.
Scale Length: Standard scale length of 24.75 inches.
Nut Width: 1.725 inches.
Binding: Multi-ply top and single-ply back binding, adding a touch of elegance to the design.
Bridge: Traditional belly-up rosewood bridge with Tusq saddle.
Nut and Saddle Material: Tusq nut and saddle for improved tonal transfer and sustain.
Tuners: Grover Rotomatic tuners with kidney bean buttons, ensuring stable tuning.
Pickguard: Tear-drop shaped tortoiseshell pickguard, a classic feature of the J-45's design.
Hardware: Nickel hardware, adding to the guitar's overall aesthetic.
Case: Comes with a hardshell case for protection during transportation and storage.