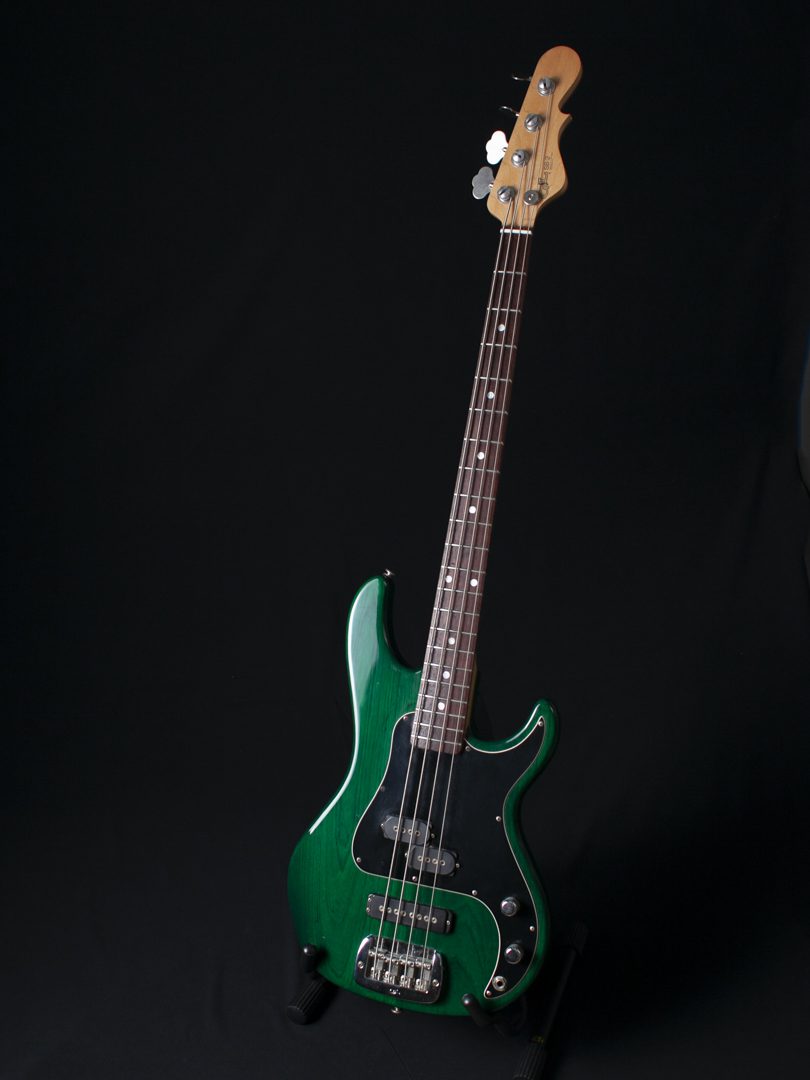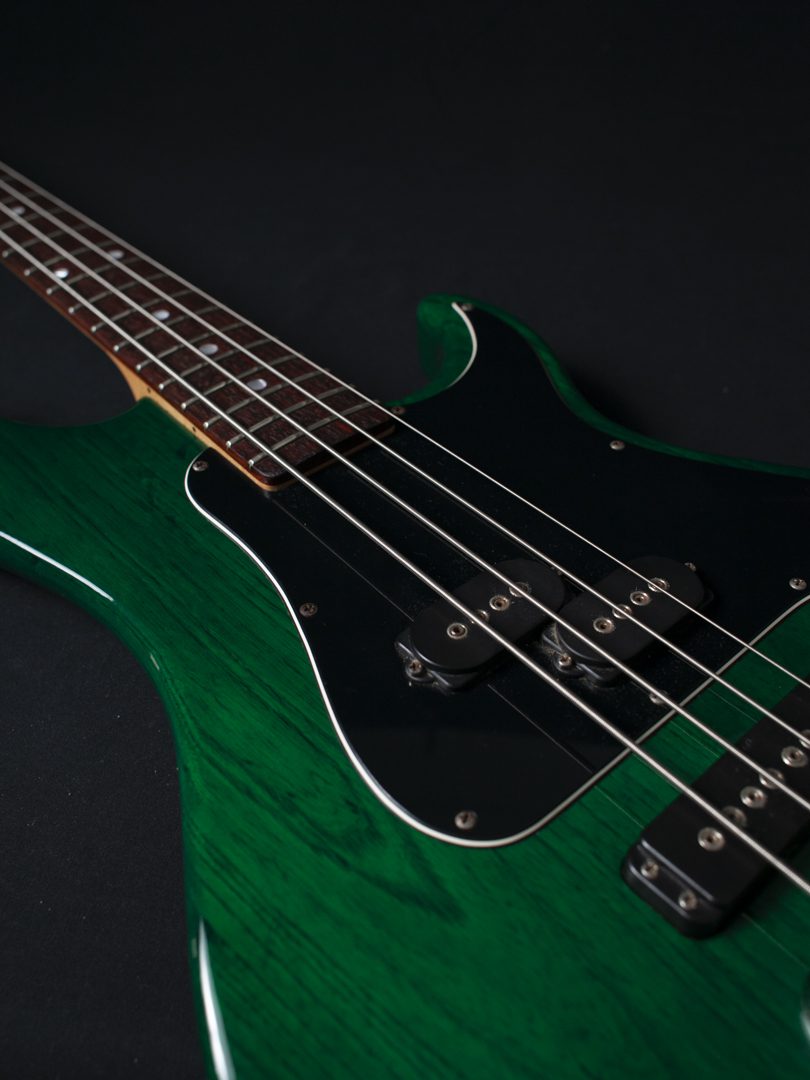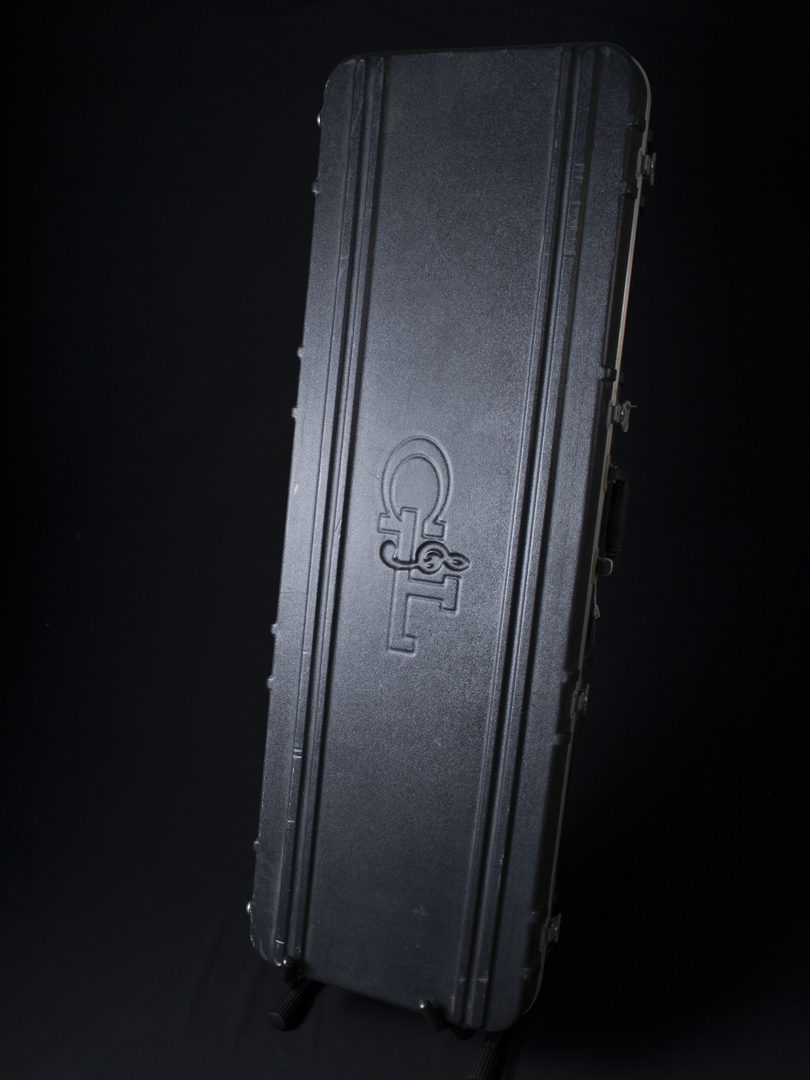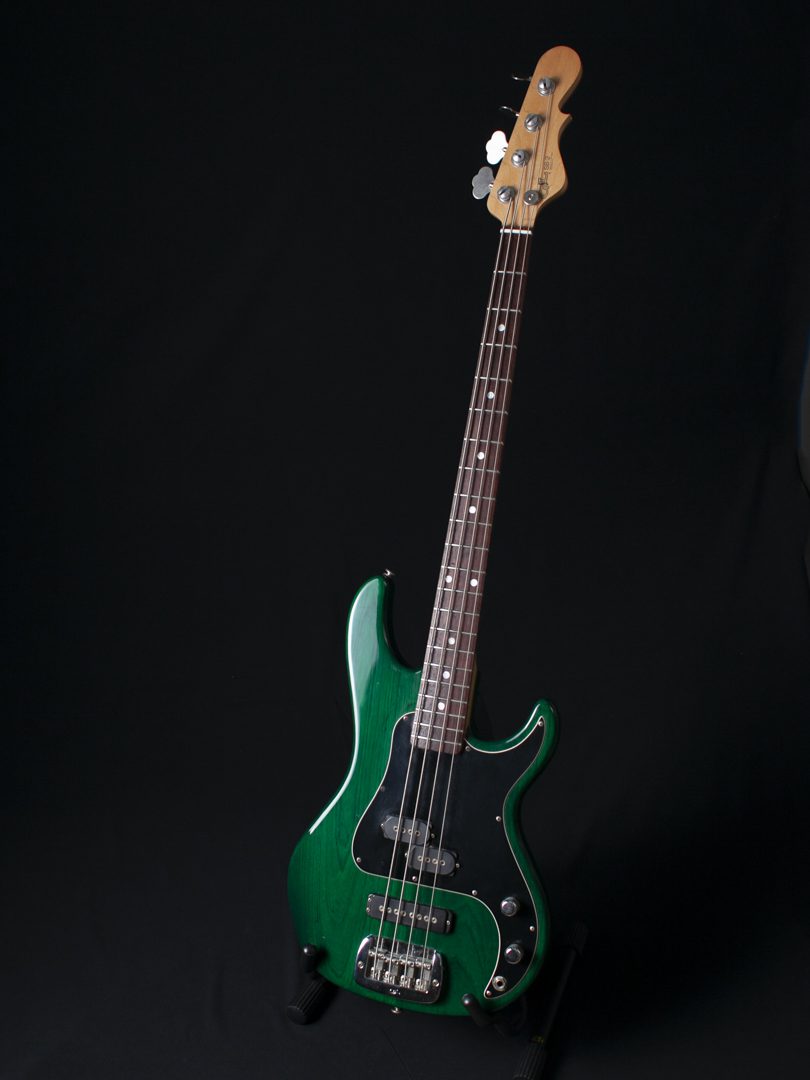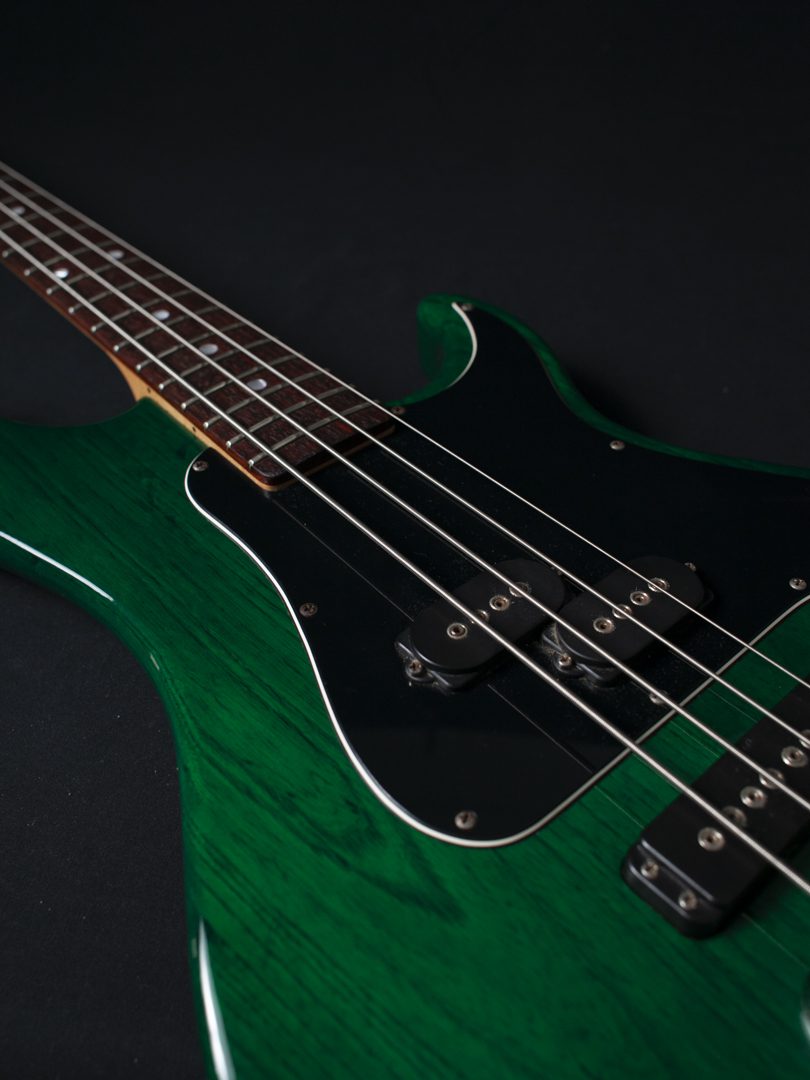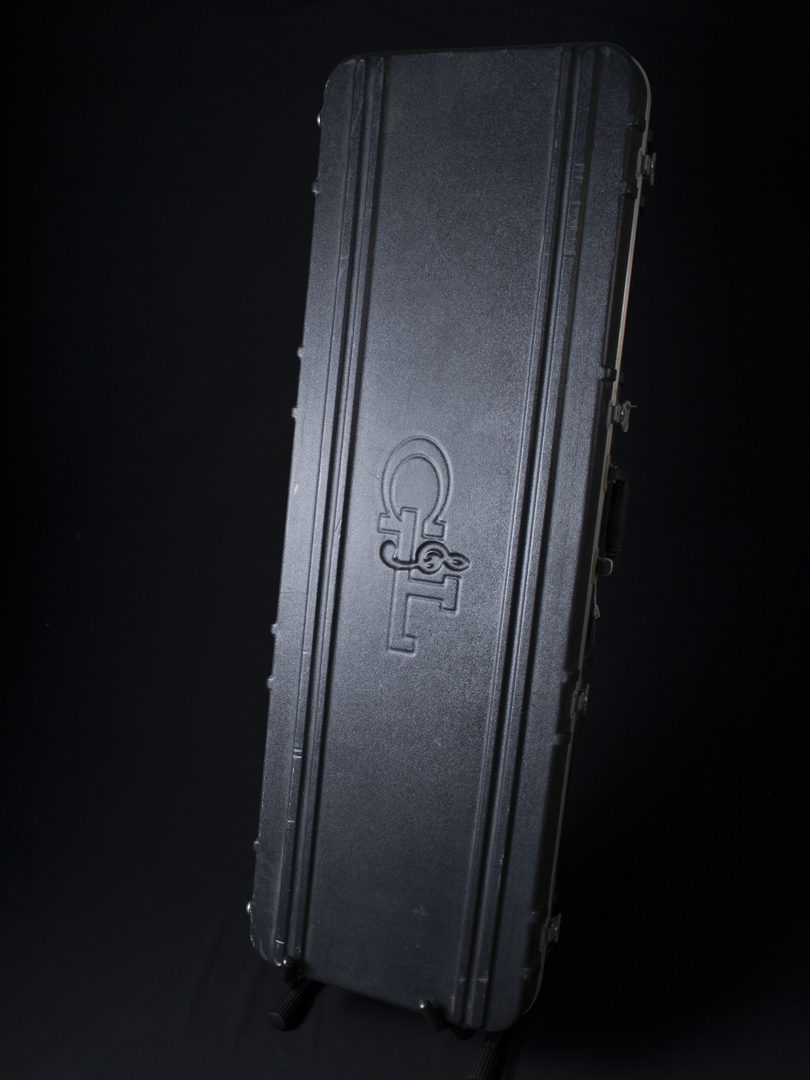 1991 G&L SB-2 Bass
This 1990s G&L SB-2 Bass is in excellent condition. Neck is straight. Truss rod works. All original. Plays great, sounds great.
The G&L SB-2 Bass guitar is a powerful and versatile instrument that embodies the spirit of craftsmanship and innovation from Leo Fender himself.  Admired for its playability, tone, and build quality, the SB-2 Bass stands as a testament to the rich history and legacy of the G&L brand.
Click for info on shipping, taxes, returns, etc.
Shipping
We offer shipping in to the US and Canada. Each product should have its own shipping cost which will be calculated in your cart as you check out.  Some products are not available for shipping. Shipping times vary per product.
Pickup
You can purchase a product online and then pick it up at our store. You can come during our open hours, or you can schedule an appointment for pickup.
Returns
You can return any purchase if you notify us of the return within 7 days of purchase and have us the item back within 14 days of purchase. We do not pay for shipping to return the item. Upon receipt, we will inspect the item and determine if the condition has changed. If the condition has changed, the refund will be partial to reflect the change in value of the item.
Taxes
Purchases made in our store will have a retail sales tax of 7%. All products purchased on our website will be taxed according to the buyer's location. In-state sales will be taxed at their county-specific rates, and out-of-state purchases will not be taxed.
Layaway
The Local Pickup (TLP) offers layaway on sales of $400 or greater. Here are our layaway terms:
TLP requires a deposit from the buyer of one quarter (1/4) of the total sale cost (purchase price +5% layaway fee + taxes + shipping).
TLP establishes with the buyer a unique payment plan not to exceed 12 months in duration to pay the full amount due.
If a scheduled payment is seven business days late, TLP has the right to cancel the purchase.
If TLP cancels the purchase, TLP will refund any money paid by the buyer, except the deposit. The deposit is non refundable.
The buyer has the right to payoff the full amount and complete the purchase at any time.
The buyer has the right to make extra payments toward the amount due.
Once the purchase is completed (all due money paid in full), the guitar will be delivered either via shipping or scheduled pickup.
G&L SB-2 Bass Features
Dual Magnetic Field Design (MFD) Pickups
The SB-2 Bass is equipped with G&L's innovative MFD pickups. These pickups offer enhanced dynamic range and clarity, delivering a wide spectrum of tones from warm and smooth to punchy and aggressive.
Comfortable and Balanced Design
The SB-2 Bass boasts a sleek, ergonomic body design that ensures optimal comfort during extended playing sessions. The balanced weight distribution and contoured curves contribute to a seamless playing experience.
String-Through Bridge
The bass incorporates a string-through-body bridge design, enhancing sustain and resonance. This feature contributes to a solid and articulate low-end response, ideal for bassists seeking a powerful and defined tone.
G&L Brand
The G&L brand was founded in the late 1970s by Leo Fender, the renowned pioneer behind the creation of the iconic Fender Stratocaster and Telecaster guitars. Leo Fender teamed up with George Fullerton and Dale Hyatt to establish G&L (George and Leo) with a mission to continue pushing the boundaries of guitar and bass design. Building upon Leo Fender's previous innovations, G&L guitars and basses were crafted with meticulous attention to detail and a commitment to superior quality. The brand introduced innovative features and advanced electronics, further solidifying G&L's reputation for producing instruments of exceptional playability and tonal versatility.
G&L Players
The G&L SB-2 Bass has been embraced by numerous renowned bassists across different genres, thanks to its outstanding performance capabilities. Here are a few notable players who have wielded the SB-2 Bass to create their distinctive sounds:
Tom Hamilton (Aerosmith): Tom Hamilton, the bassist of the iconic rock band Aerosmith, has relied on the G&L SB-2 Bass to anchor the band's powerful rhythm section. His dynamic playing style and deep, punchy bass tones have been integral to the band's sound.
Justin Meldal-Johnsen: Known for his work with artists such as Beck, Nine Inch Nails, and Air, Justin Meldal-Johnsen is an acclaimed session and touring bassist. His precision and versatility are well-suited to the G&L SB-2 Bass, allowing him to deliver a wide range of tones and textures.
Michael League (Snarky Puppy): Michael League, the Grammy-winning bassist and bandleader of Snarky Puppy, has incorporated the SB-2 Bass into his arsenal of instruments. His melodic approach and intricate bass lines are complemented by the instrument's balanced tone and playability.